Of course, you wouldn't usually refer to this pair as rivals. The box-arched BMW delivered competition-derived underpinnings to sun-seeking Europeans, while the Porsche followed the formula of an ancestor in a quest to re-ignite American interest. The Speedster recipe had been successful three decades earlier with Max Hoffman's 356, so Porsche re-cooked it in 1989 with a 911 Carrera 3.2 flavour.
Raked screens and boxed arches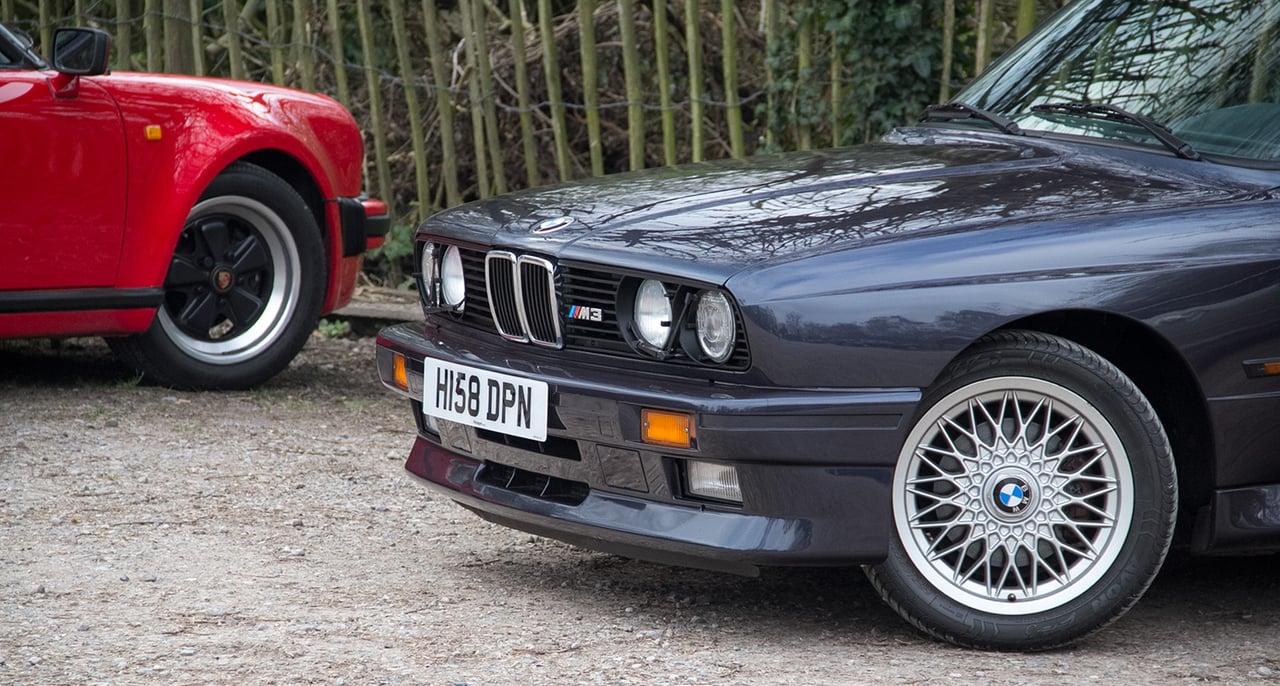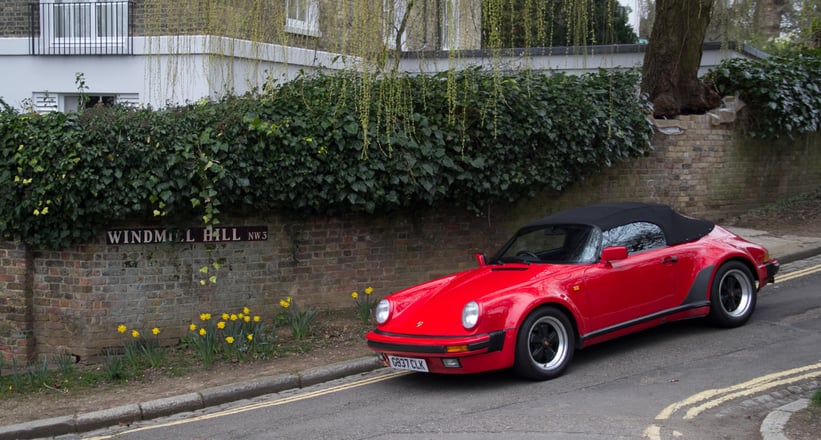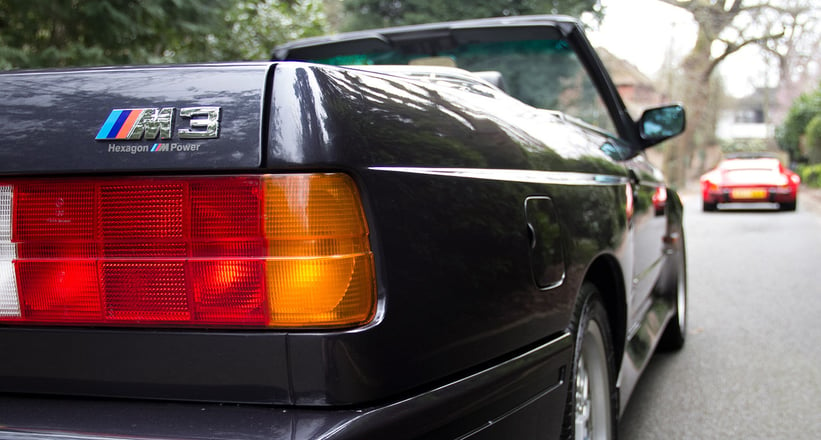 Like the 356, the first 911 Speedster had a shorter, more steeply raked windscreen that led back to an 'emergency' roof. A new addition was the camel-humped glassfibre cowl, which seemed to cause more design controversy than a fabric roof that was neither water- nor wind-proof. Safe to say, a quarter-century has made the hood's operation no less awkward. However, what does surprise is the Speedster's ability to swallow a healthily proportioned human. Even six-footers have plenty of headroom, despite the 'chopped' appearance that isn't fully conveyed in pictures.
Pictures struggle to convey the drama of the Speedster's 'chopped' appearance
Compared to a Guards Red, Turbo-look Speedster, the Macau Blue E30 appears understated. But inheriting the square-flared wings and front splitter of its roofed equivalent, its butch looks have finally matured beyond its stereotypical associations with undesirable characters. It might be devoid of the M3 coupé's rear spoiler, but convertible trumps tin-top when considering that the former was hand-built by M-division in Garching, rather than on a line shared with lesser E30s in Munich.
Polar opposites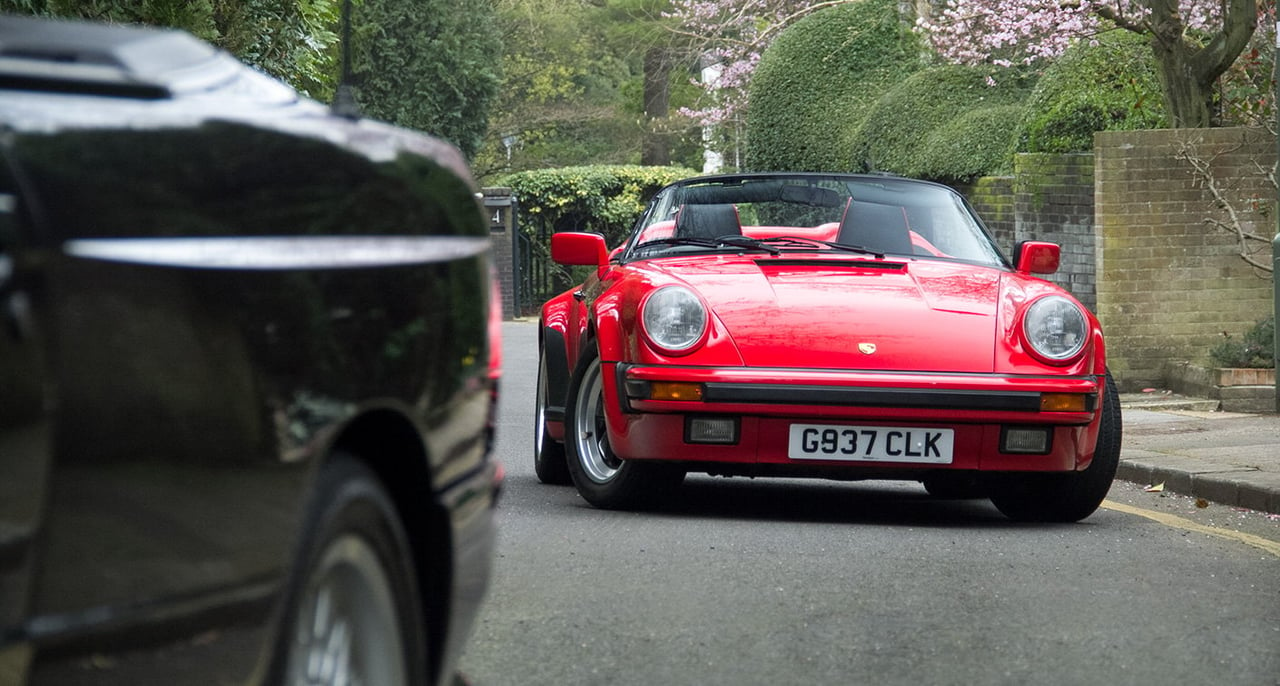 Though both were built with keen driving in mind, our German duo seems content to cope with a light-traffic spring afternoon in London. They have the meaty clutches you might expect, though the BMW's power steering is most welcome. On more open roads though, the Porsche makes the most of its performance advantage – even if the E30's inline-four arguably sings a sweeter song than the Speedster's boxer-six. That's subjective, of course, but less deniable is the impressive manner in which two neighbouring companies could deliver such different riffs from similar open-air hymn sheets – and for each to be as dynamically and stylistically remarkable as they are.
Even more thought-provoking is that while the Speedster's value has remained stable due to the collector-car status it achieved from the outset, the M3 Convertible remains reasonably priced. More reasonable than a roofed M3, in fact, despite far fewer being built (786 to over 16,000) – not to mention the cachet of being assembled by hand at M-division HQ, an honour that actually meant something in the early 90s. Perhaps the market might enjoy a spring awakening in the same way that our twosome did?
Photos: Joe Breeze