This time, though, the race-inspired colours look a little more polished. The classic 'Martini' white, with red and blue stripes, show off the curves of the hybrid hypercar's bodywork to better effect.
Both liveries were worn by Le Mans-winning Porsche 917s in the early Seventies. And the new car's task seems equally demanding: it will be launched into a market soon to be populated by successors to both the Ferrari Enzo and the Mclaren F1, as well as the production version of Jaguar's C-X75 concept.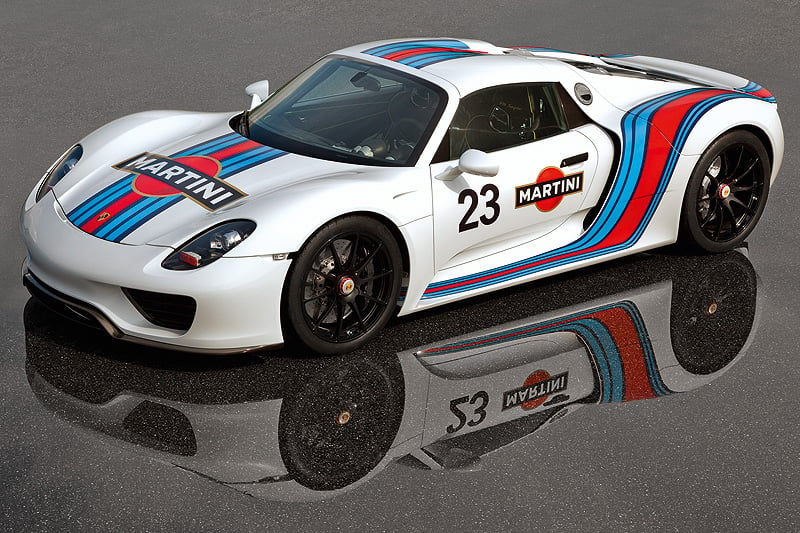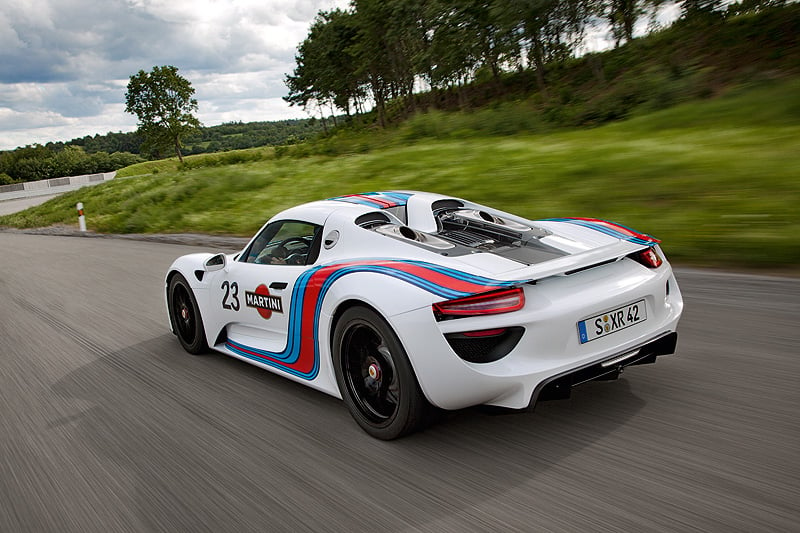 The fact that the official Martini livery will be available on customer cars might help divert customers' cash towards Stuttgart, rather than Woking, Whitley or Maranello.
Many will remember that Martini Racing's association with Porsche resulted in the famous 'psychedelic' 917s in 1970. It continued with the Le Mans-winning car in 1971 and the livery was seen on a host of other victorious Porsches throughout the Seventies, including first overall at the Targa Florio in 1973 and further wins at Le Mans with Martini 936s in 1976 and 1977.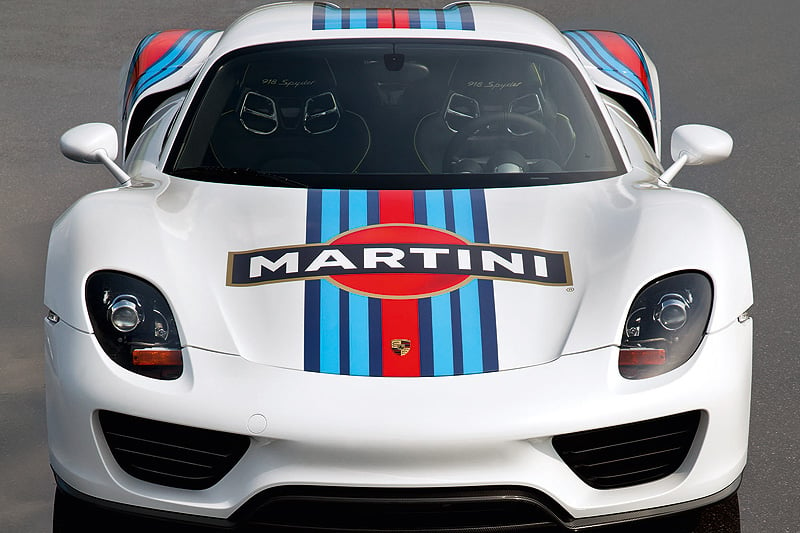 The final version of the 918 Spyder is still on course to begin production in September 2013, with the first customer cars to be delivered in early 2014.

Photos: Porsche