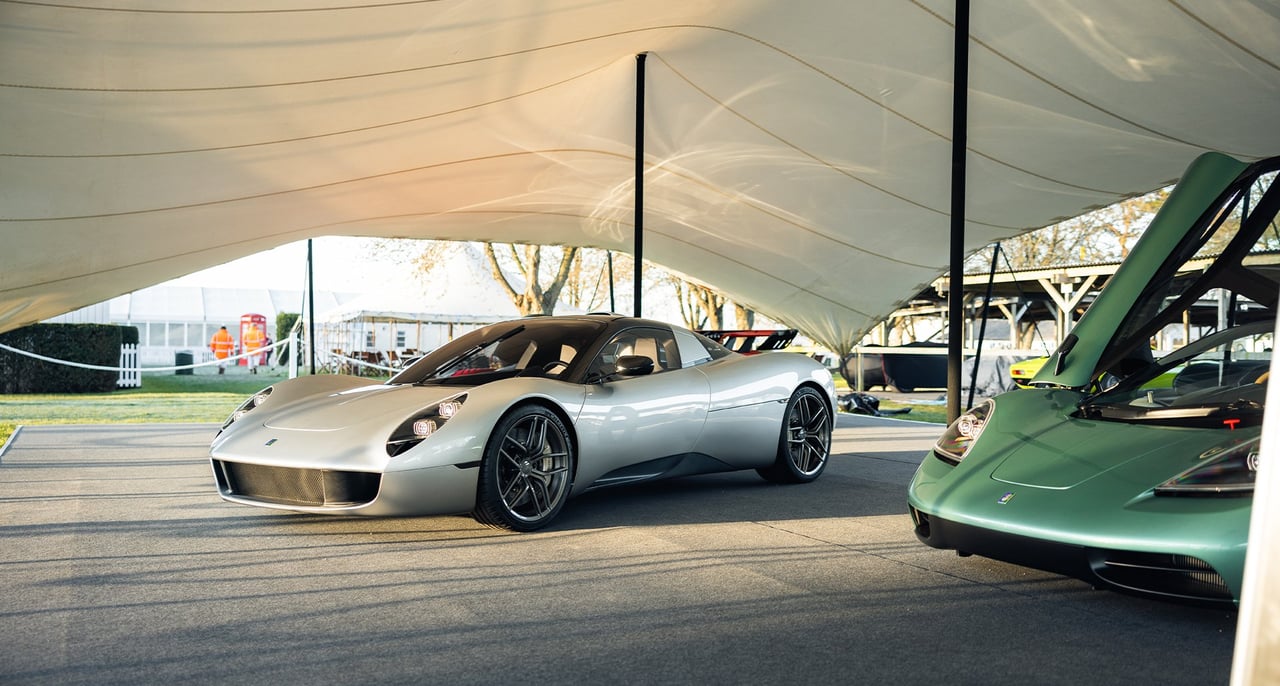 One of the main events at the 79th Goodwood Members' Meeting was the public unveiling of the new Gordon Murray Automotive T.33 supercar. Powered by a naturally aspirated Cosworth V12 that revs to a stratospheric 11,100 rpm, the T.33 represents the cutting edge of performance car technology. It may comes as a surprise, then, that it was massively influenced by the sports and racing cars of the 1960s. To find out more, we sat down with Professor Gordon Murray to run through the GMA Heritage cars present here at the 79th Members Meeting and discuss where the T.33 gets its DNA.
"GMA has seven core principles that we apply rigidly to every single motorcar we make. So the ethos where driving experience comes way above performance, lap times, 0-60 times, power figures, is there with everything we do. Engineering excellence, lightweight, customer experience, all those things are shared between the T.50 and T.33, but in actual fact it's a very different motorcar. When we launched the T.33 I was caught out because someone asked "how many carry over parts are there between T.33 and T.50?" I had to stop and think about it, but there are only four parts that carry over: two switch panels, the gear change mechanism, the moulding shape for the rear lamps, even though they are different, and the hand brake. The T.33 I would say is a more everyday, usable car. Its rev limit of 11,100 rpm is 1,000 less than on the T.50, but that allowed Cosworth some room to play and make it more drivable on a daily basis."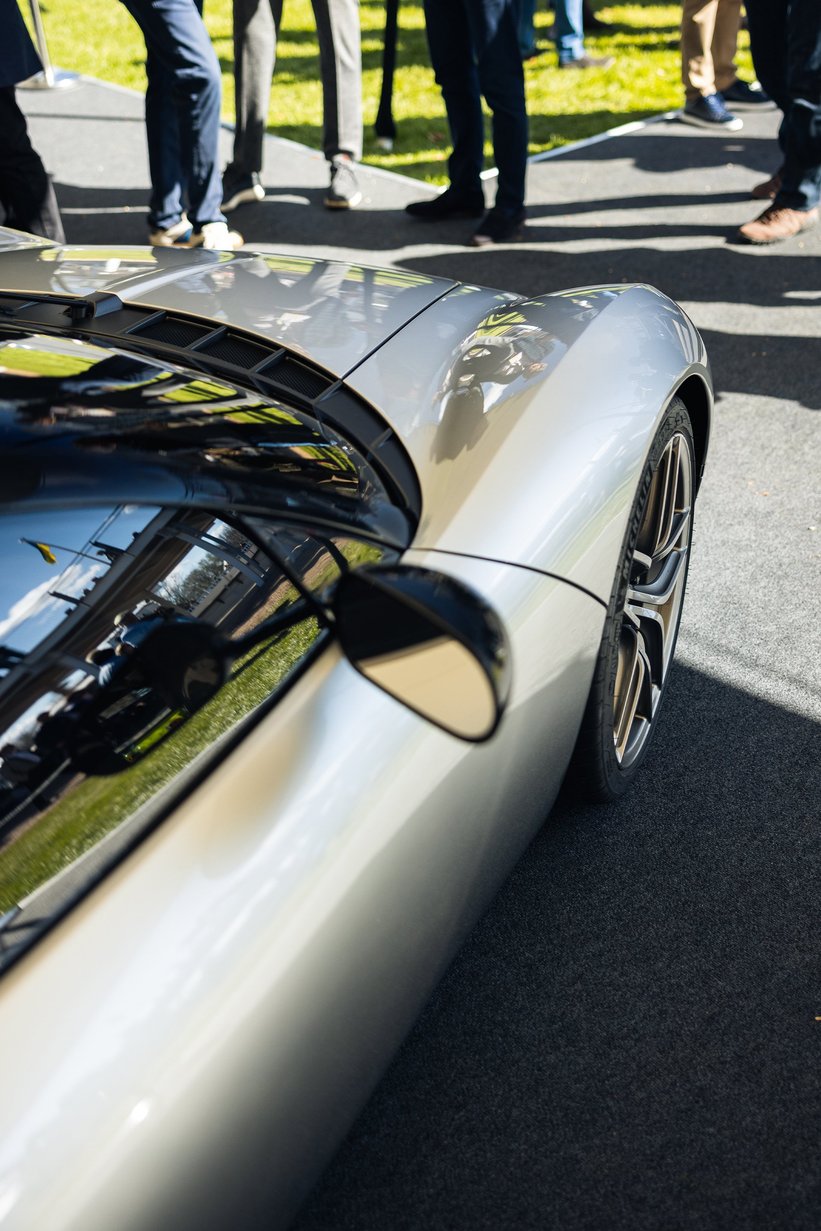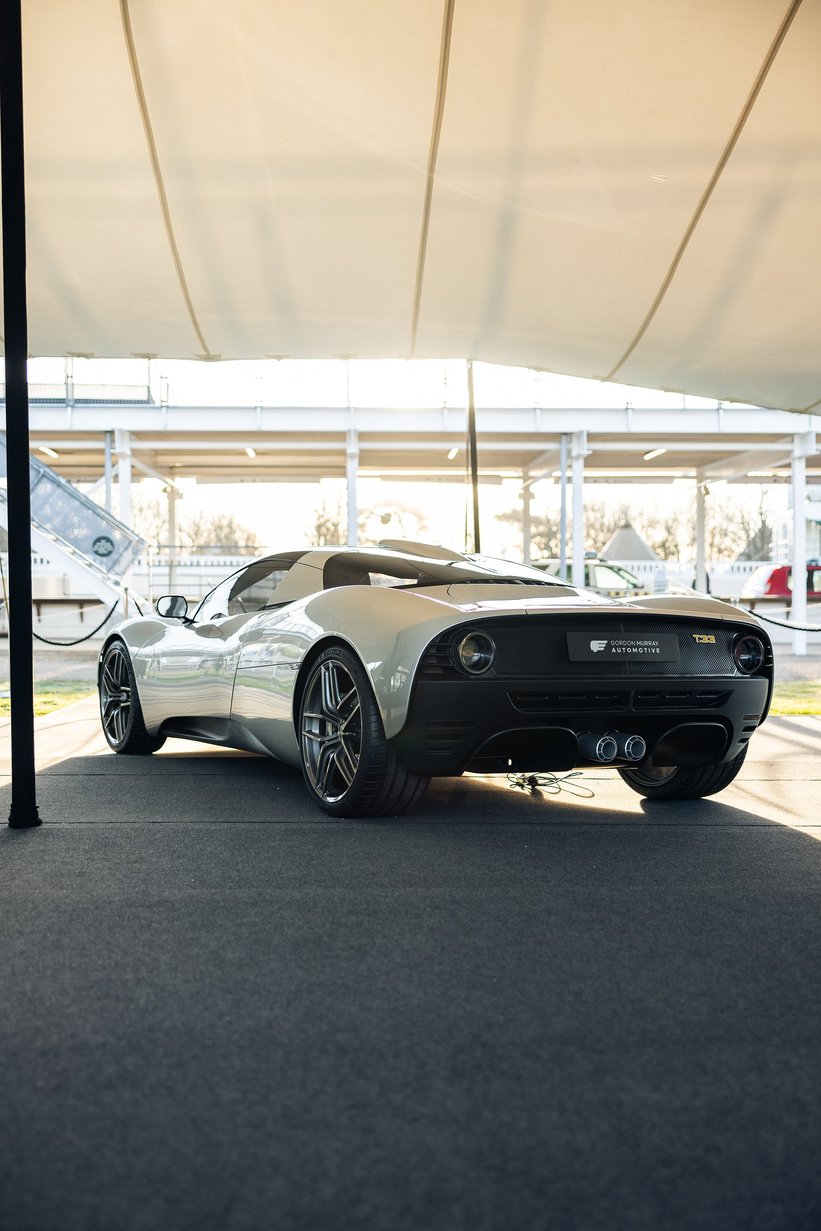 "Back in 1967 and 1968, I myself drove in hill climbs in Durban and I raced in Pietermaritzburg at Roy Hesketh Circuit. However, the international races were at Kyalami Raceway, and they did something called the Sunshine Series. When it was winter in Europe, everyone would bring over the latest sports racing cars — 250 Ferraris, 275 LMs, Porsche 906s, and GT40s — so we got the creme of the crop every summer. Before we were old enough to drive, we used to hitch hike up to Johannesburg to watch the races, and after that we drove up.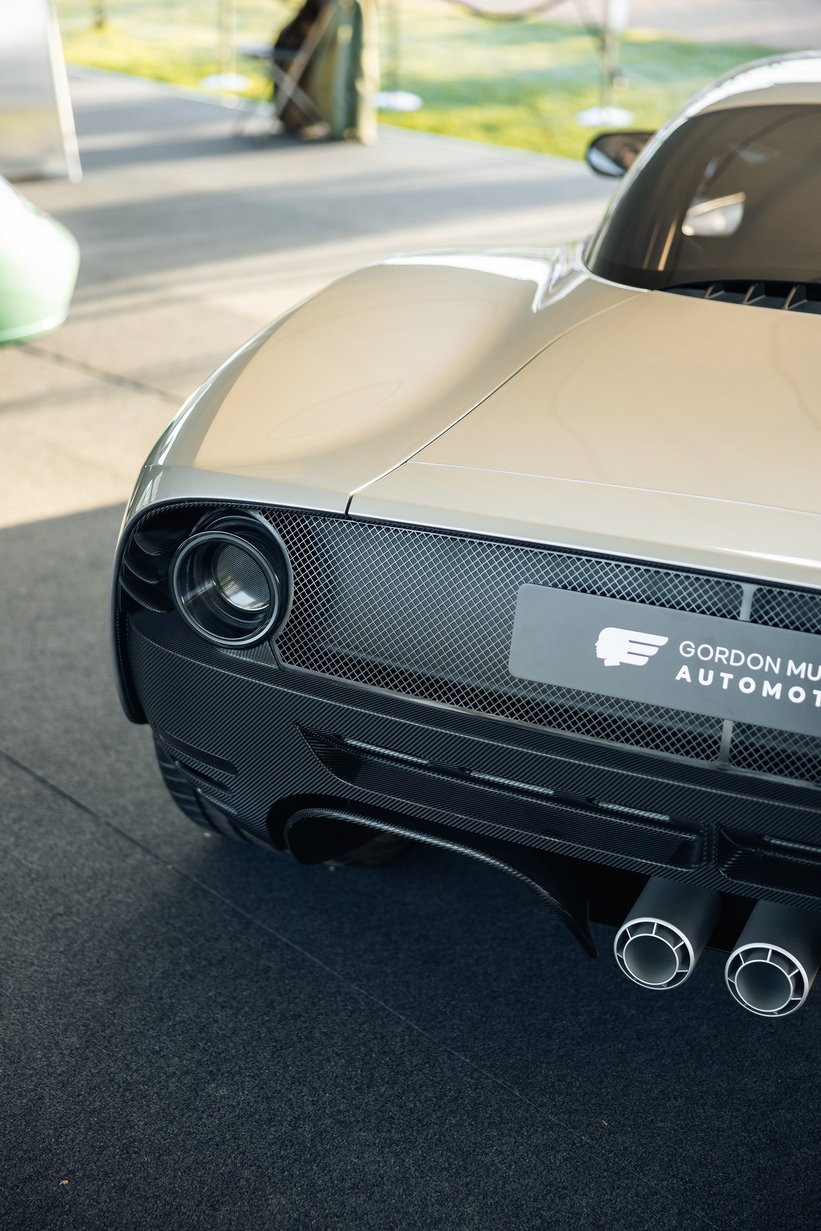 "I grew up in that era, and I always thought the sports racing cars — and the regular sports cars — from that period were the prettiest, most balanced cars. When I did the F1, I had to place the cabin quite far forward on the wheelbase because it has a central driving position, so the windscreen is right over the front axel. It looks like a spaceship, but you can't have those classic 60s proportions.
"Ever since, I've always thought "I wish I could do a two seater where the greenhouse is further back". Not retro in any way shape or form, but to have a car that adopts the ethos and proportions of those 60s sports racing cars. We've tried to incorporate elements of that into the T.33."
1963 O.S.C.A. 1600 GT Zagato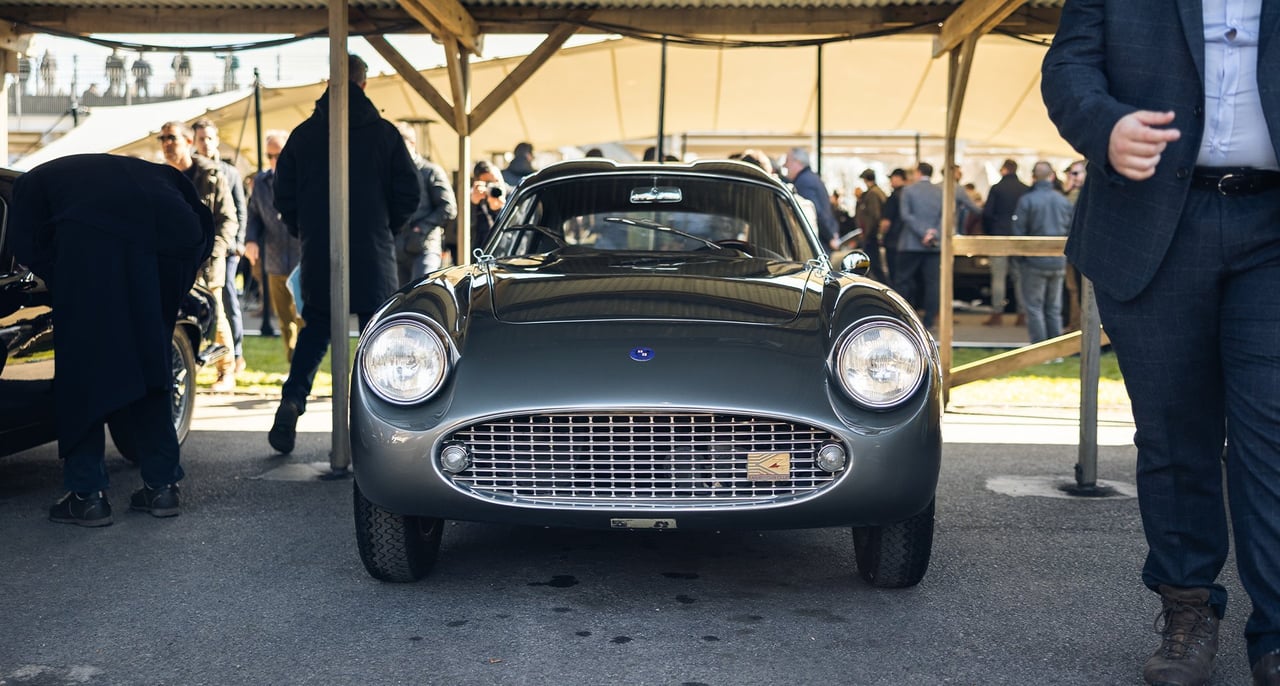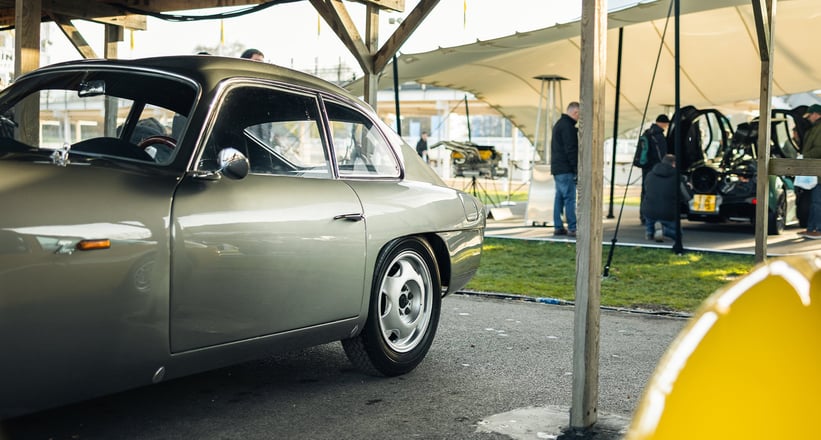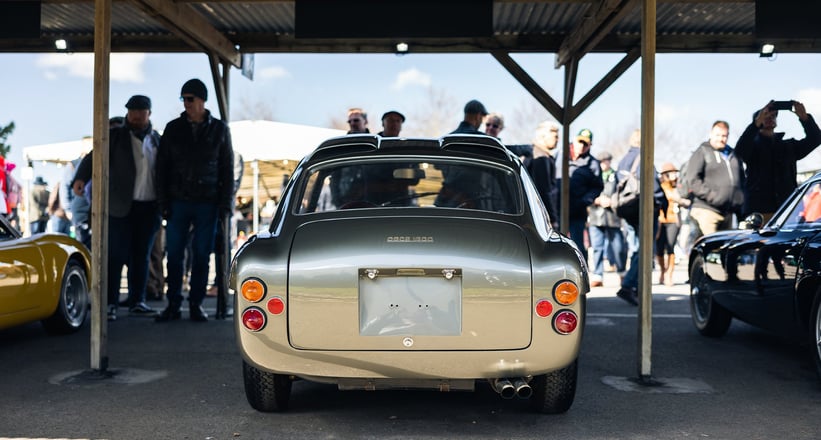 "This little motorcar has some lovely detailing, like the twin humps on the roof with the cabin air exit. I know it's quite a square, tall car relative to T.33, but it's a very clean design. Front engined, I know, not rear engined, but a very clean motorcar and that, of course, influenced the T.33."
1964 Porsche 904 Carrera GTS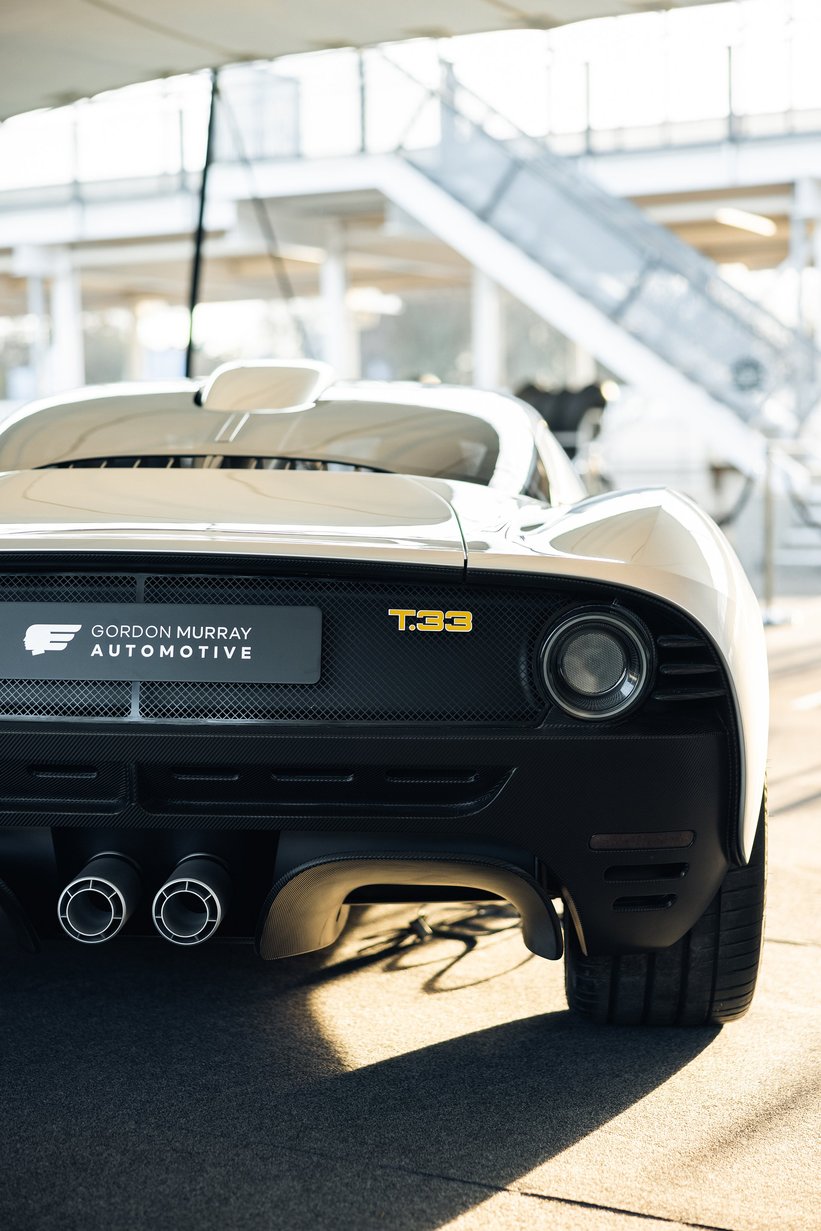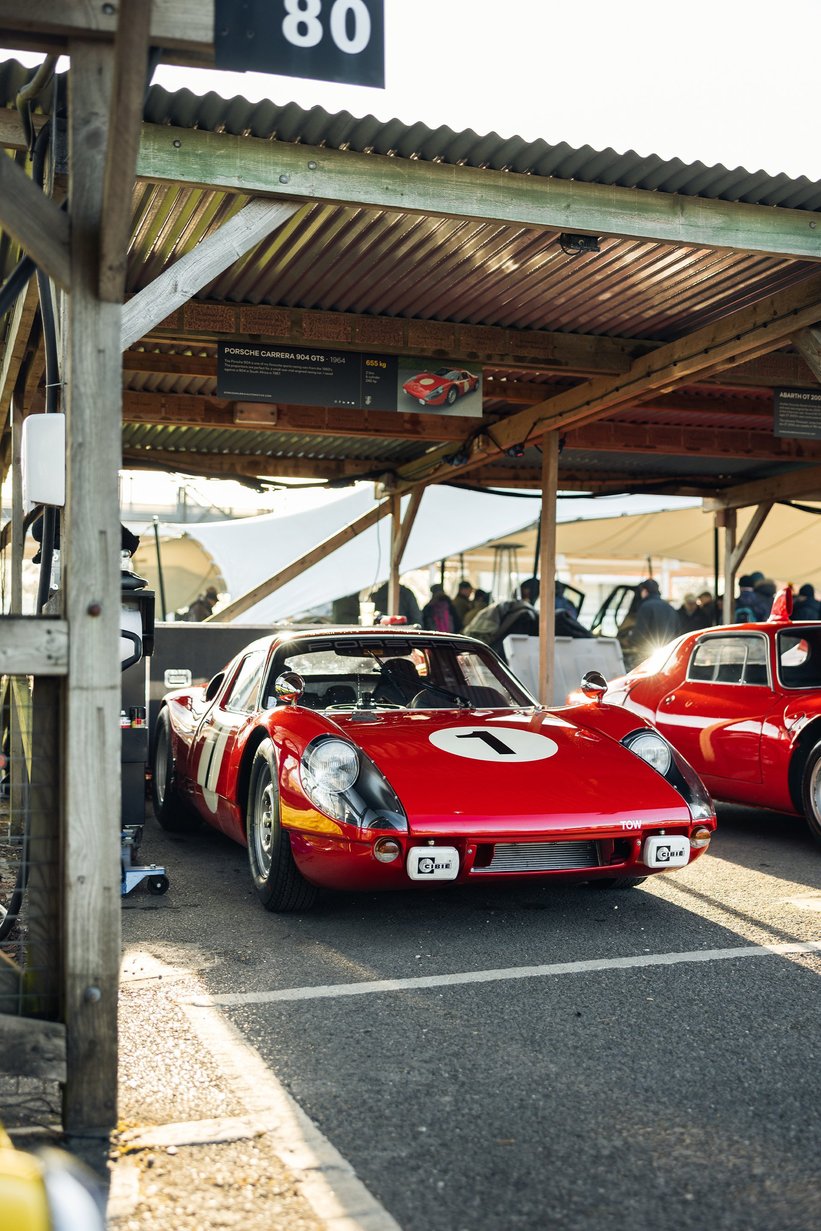 "Now I actually raced against someone who had brought a 904-6 to Roy Hesketh Circuit back in the day. You'll see the rear deck lid of the T.33 is very reminiscent of that of the 904, as is the positioning of the tail lights."
1966 Abarth OT 2000 'Periscopio'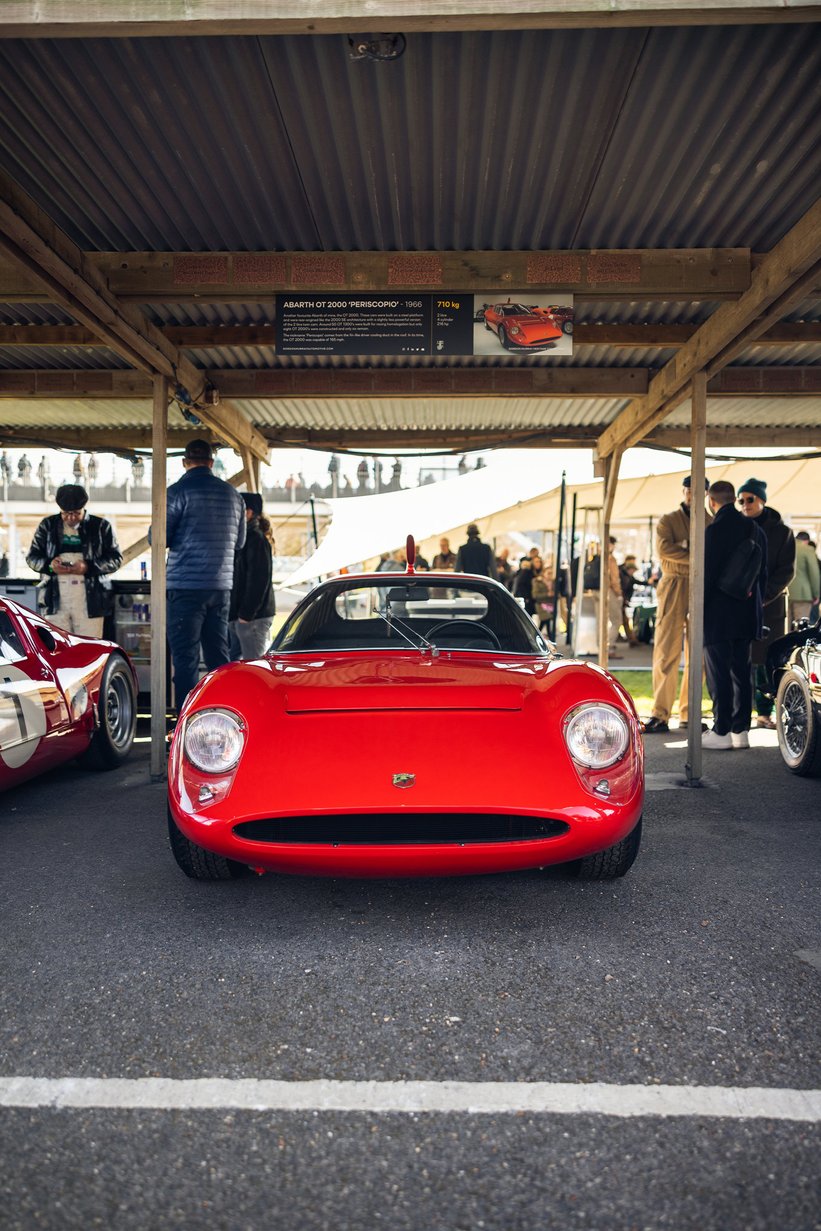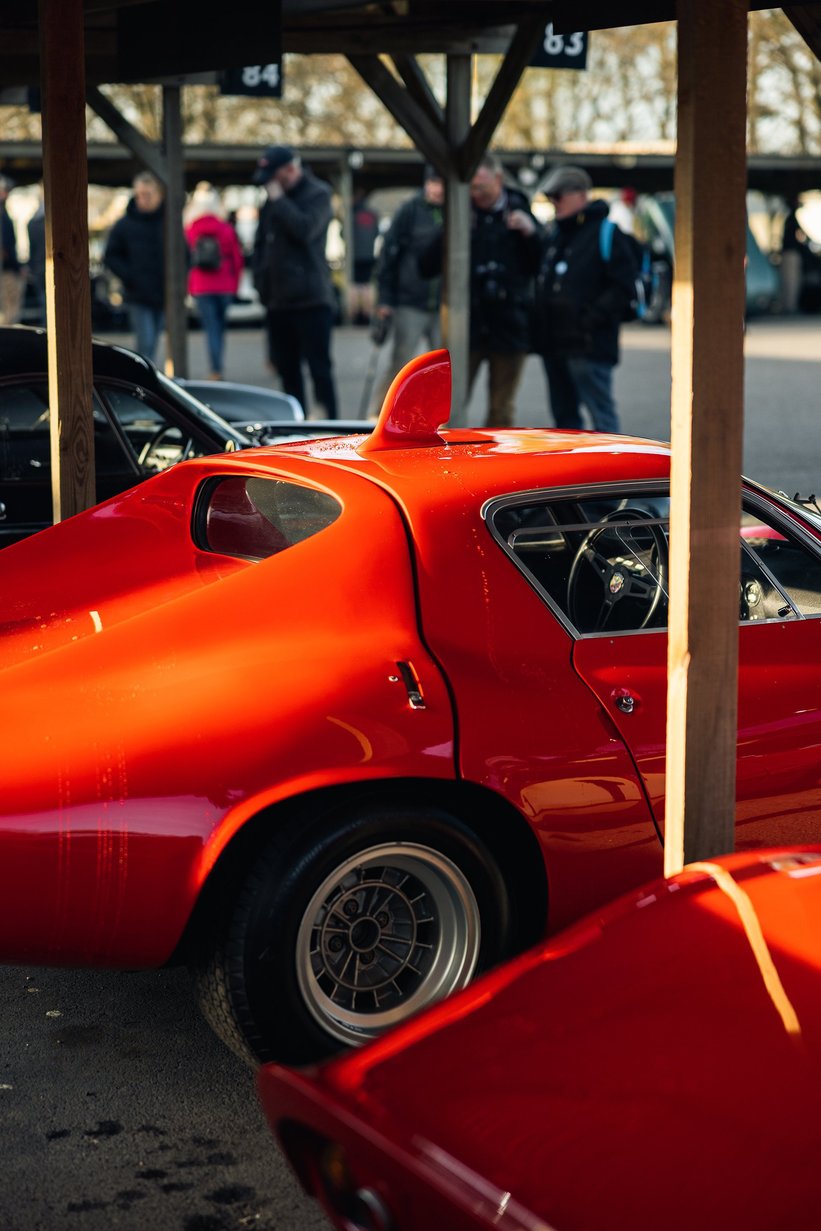 "It was nicknamed 'Periscopio' because of the roof intake, but all that actually does is cool the driver, it has nothing to do with the engine. The roof intake on the T.33 is mounted directly to the engine, and you'll see isn't connected to the rear glass or the roof in any way. The T.33 has a 65 degree V12, which is a virtually perfectly balanced engine. A 60 degree V12 is actually perfect, and a 65 isn't far off, but as a result there's very little engine vibration, so that allowed such fine tolerances around the roof intake. I love the shape of these cars, particularly the little ducktail kick-up at the rear, which we have incorporated on the T.33 as well."
1966 Lamborghini Miura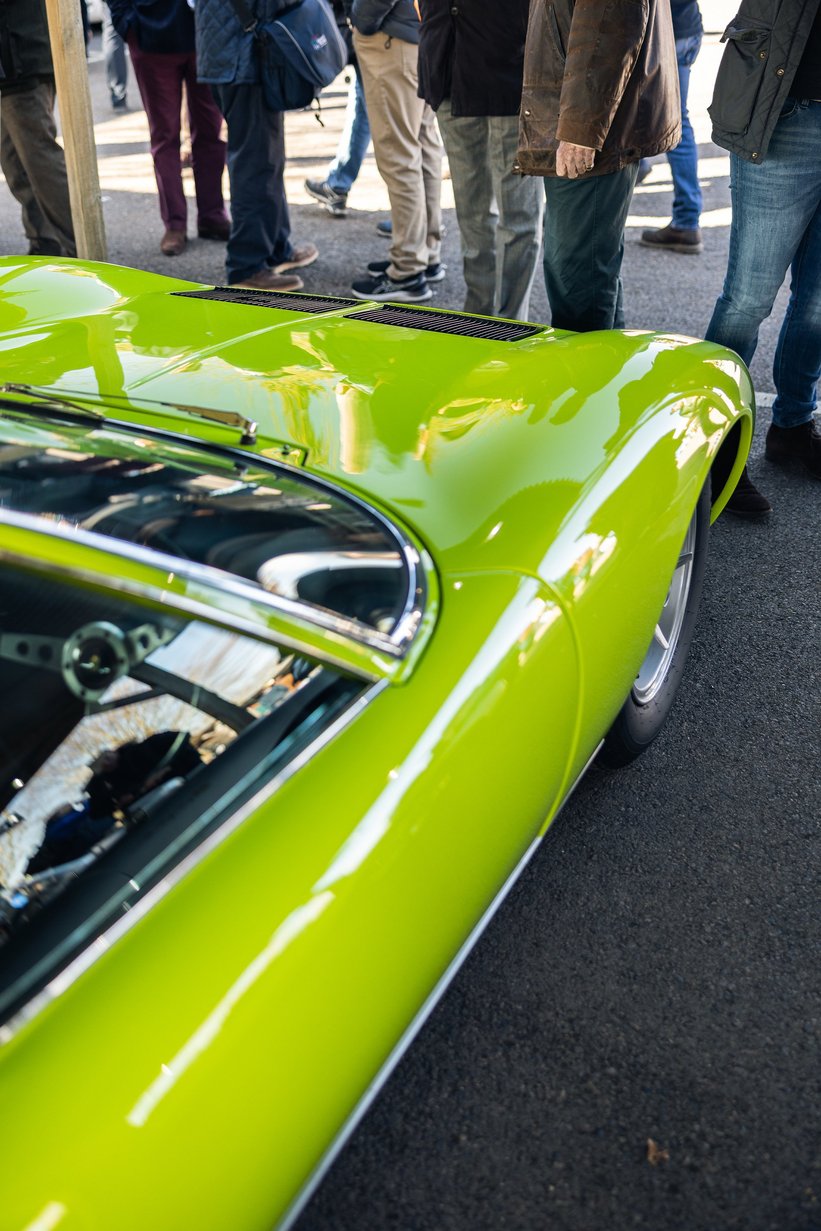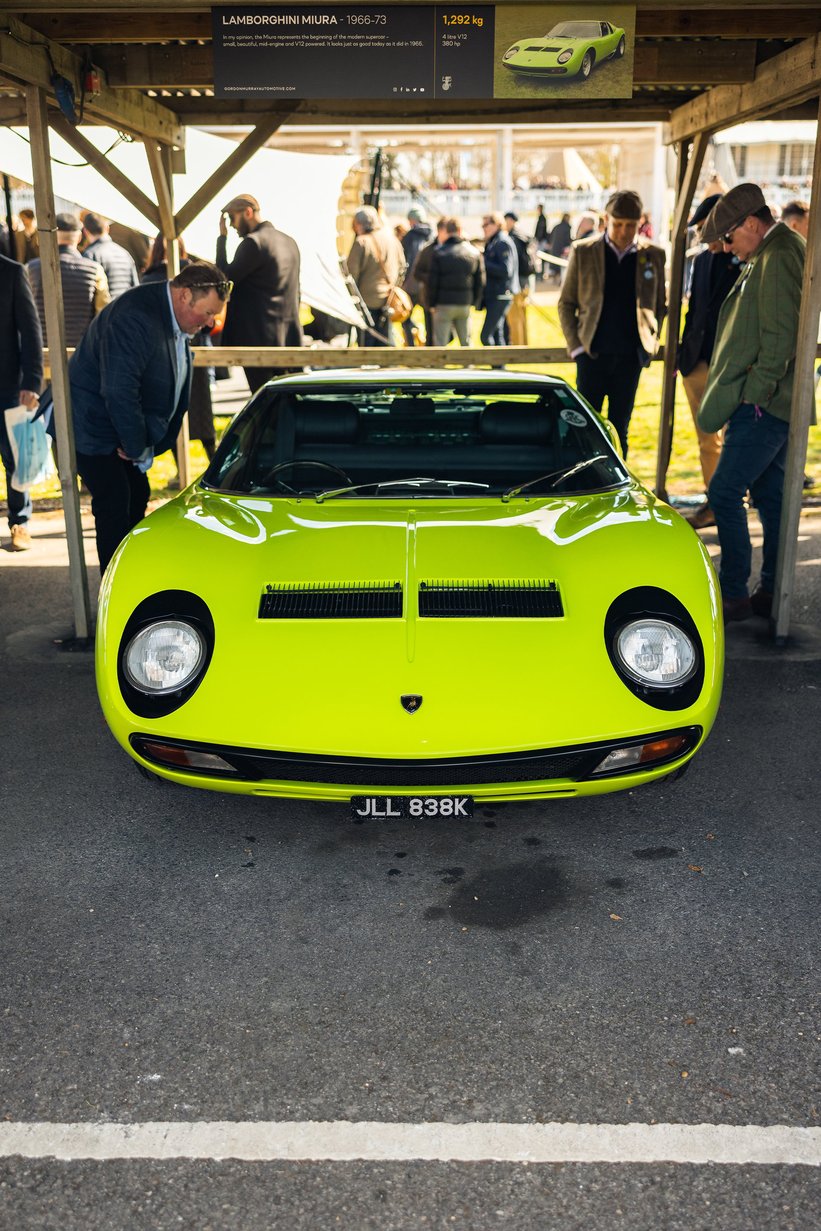 "In my opinion the Miura was the beginning of the modern supercar era. Very good proportions, very pretty motorcar, powered by a naturally aspirated V12, relatively light but not super light, and quite badly made, but I think that was the start. When it came out when I was a youngster, at about 20 years old, I remember how influential it was."
1967 IGM Ford (T.1)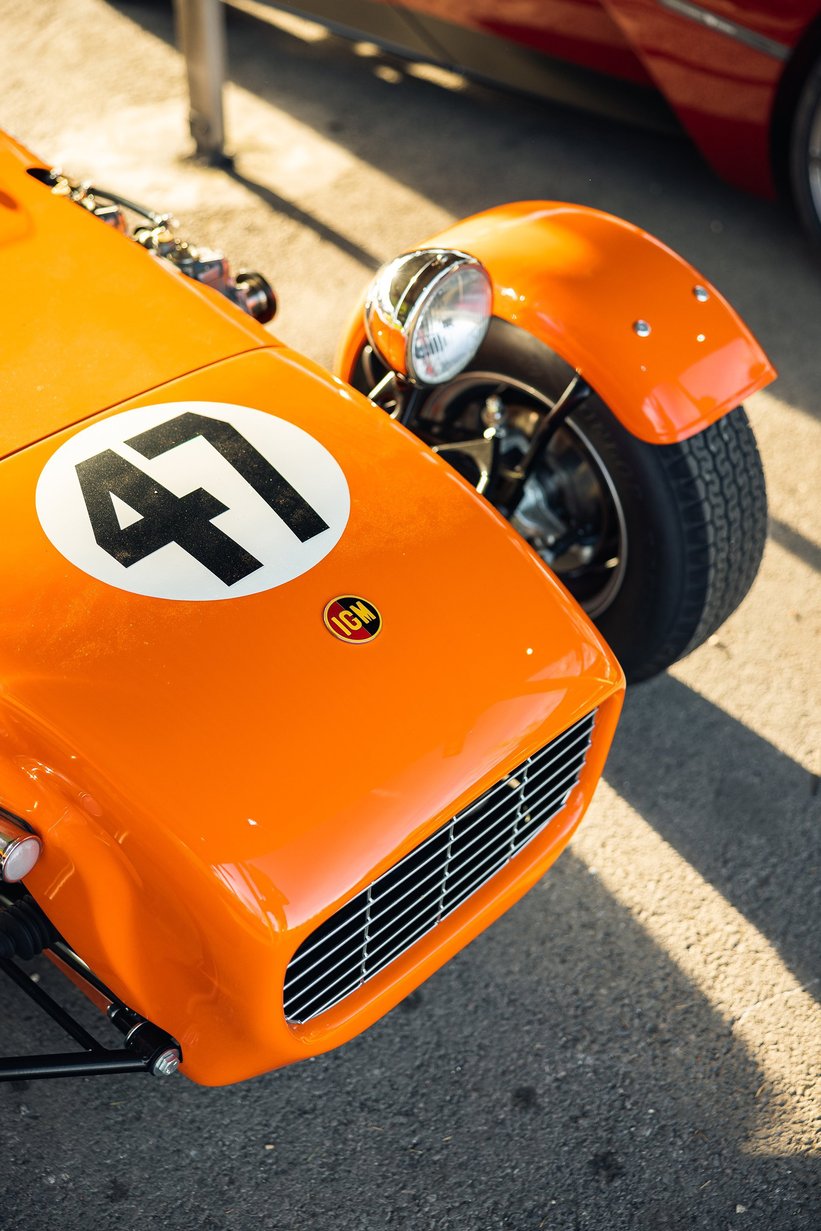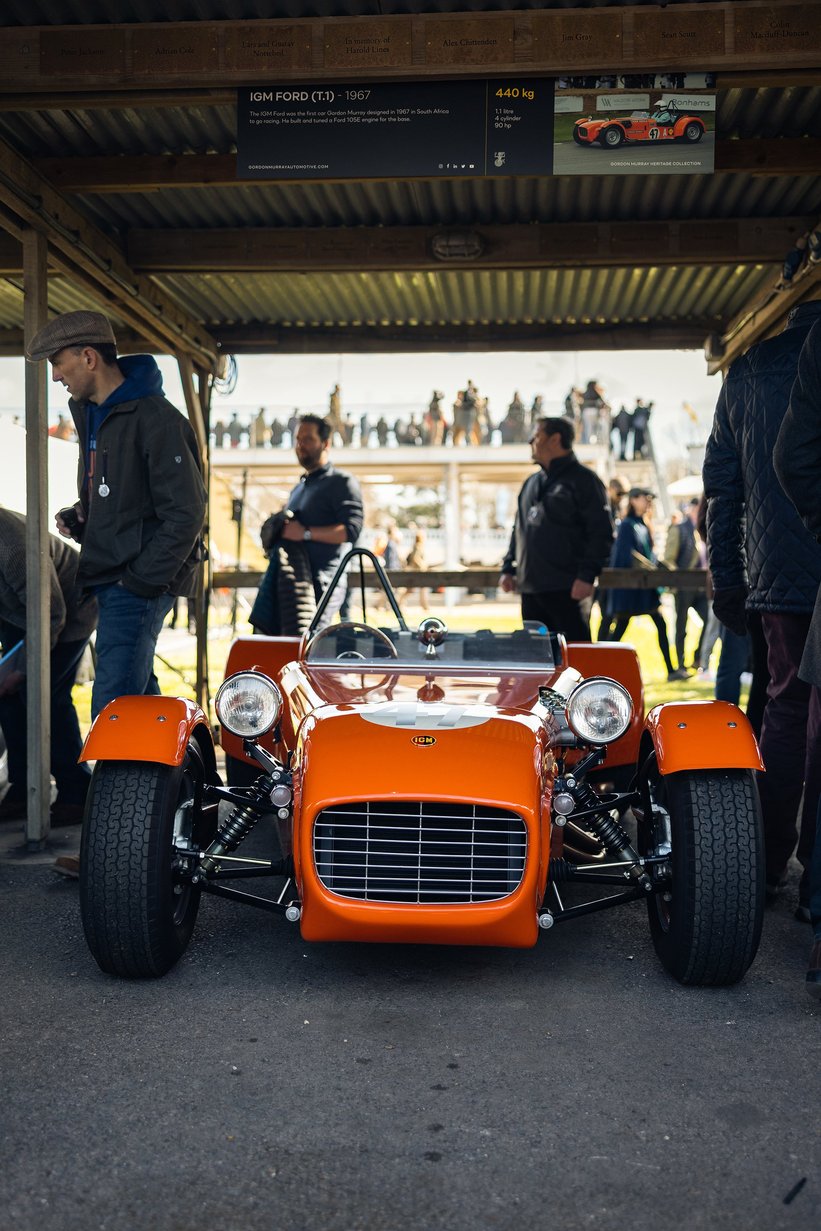 "It's not a Lotus Seven, but it looks like it because it has a the nose cone from one. Someone who had ripped-off a mould from one was selling a body set for fifteen quid and it was a lot easier than doing my own. Now I think it's unfortunate because everyone thinks it's a Lotus seven, but it couldn't be more different. It's 80 kilos lighter and probably twice as stiff torsionally because I used bonded and riveted aluminium panels which the Lotus doesn't. It's a better space frame than the Seven. This is where it all started. There are different sorts of designers and my design principles were set in the 60s and developed from there."
1968 De Tomaso Vallelunga
"I just think this is a perfectly balanced motorcar. So on the Miura and the Vallelunga, if you look at what we call the valley across the bonnet — the haunches and the valley in the middle — there's a lot of that on T.33 going on. In fact, there's one position, if you stand next to the driver's door and look back over the bonnet it's pure Lamborghini Miura."
Photos by Tom Shaxson for Classic Driver © 2022