The conversion was carried out by Will Trickett who, in the process of chopping 300mm from the 1989 412's roof, also added some other unique features, all in a bid to create the 'ultimate builder's workhorse'. These include a luxury yacht-inspired teak rear deck – though for pots of paint and ladders rather than bikini-clad sunbathers – and improved rear suspension for those extra-heavy loads. If the thought of taking an angle grinder to a Ferrari makes you wince, you're not alone.
Wonderful or wince-worthy?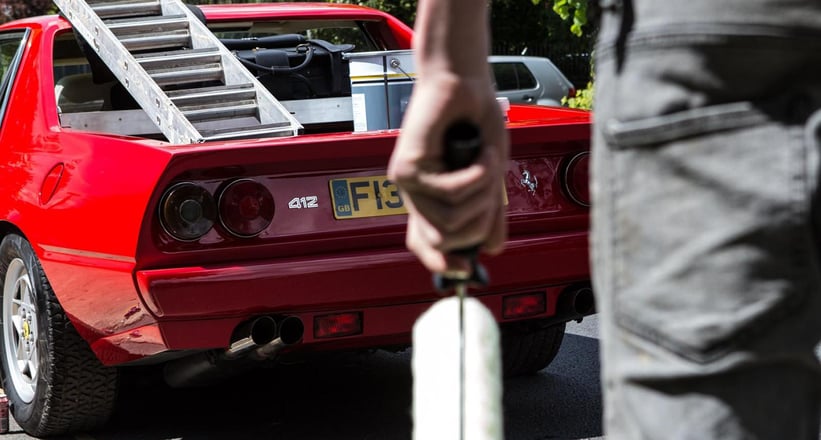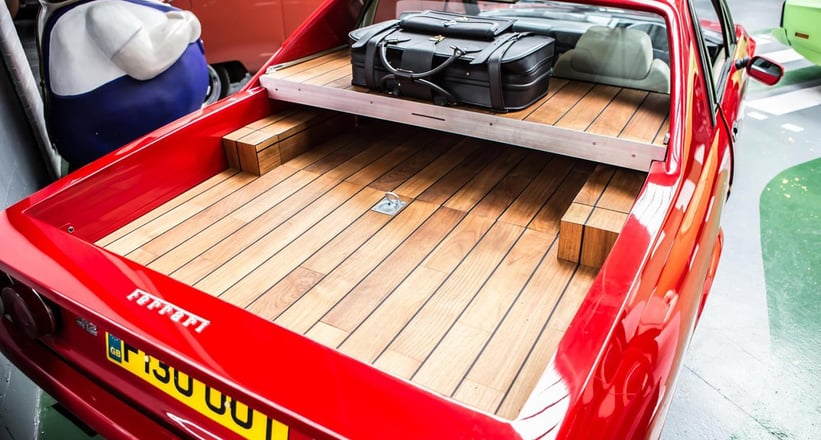 It also features an exhaust-valve system, which is said to transform the car from angry and loud to quiet and refined at the mere flick of a switch, meaning that you won't disturb the Bishops Avenue residents while on an early-morning job – perfect.
Regardless of whether you like or loathe the car, allegedly the Ferrari 412 – arguably one of the lesser-loved Prancing Horses, let's not forget – had seen better days. As blasphemous as it might sound, perhaps breathing some life into the old workhorse isn't such a bad thing after all? The car's owner even mentioned that Ferrari technicians had supposedly praised the conversion. We wouldn't hold our breath for the Classiche papers to arrive, though...
Photos: London Motor Group