The Power of Four: New all-wheel-drive versions of the 911
In advance of their debut at September's Paris Motor Show, the new Porsche 911 Carrera 4 and 4S models have been unveiled – complete with active all-wheel drive, in both Coupé and Cabriolet body styles.
Porsche promises that the new models will retain the rear-wheel drive emphasis favoured by 4WD 911s of the past, but offer increased traction, road-holding and dynamic performance – thanks to the latest version of the active all-wheel drive Porsche Traction Management (PTM) system. Compared with their predecessors, the latest Carrera 4 and Carrera 4S weigh some 65kg less, as a result of the innovative aluminium-steel composite body construction – which is great news for performance and, of course, fuel consumption (the new models are claimed to be up to 16 per cent more frugal).
The Carrera 4 and 4S still have the wider (by 22mm) rear wheelarches to differentiate them from their two-wheel-drive brethren, and rear tyres that are 10mm wider. All models have a seven-speed manual gearbox as standard, or the option of the seven-speed PDK twin-clutch auto.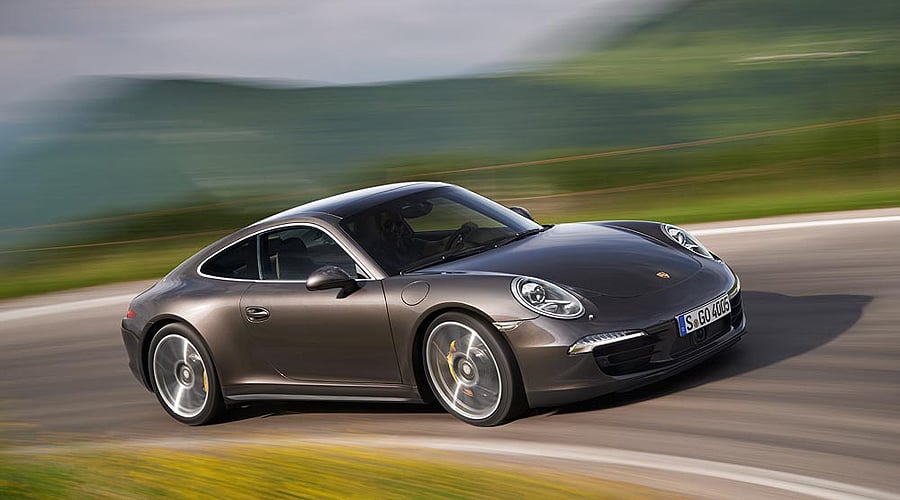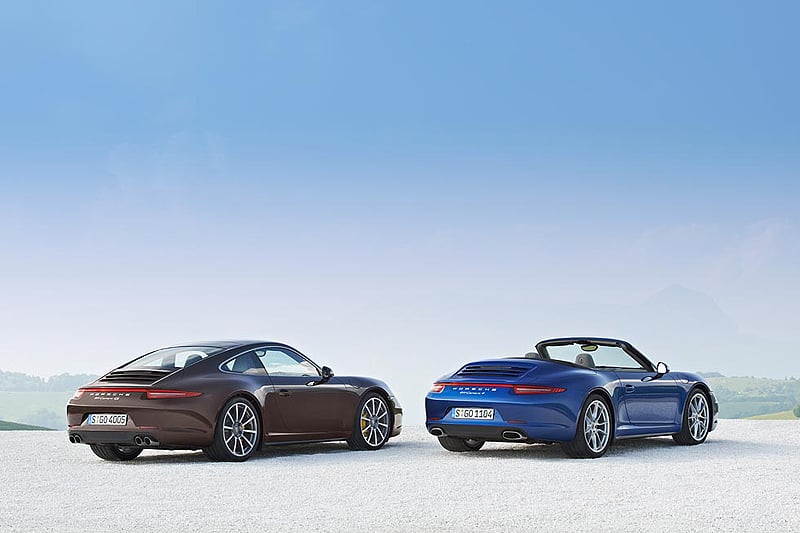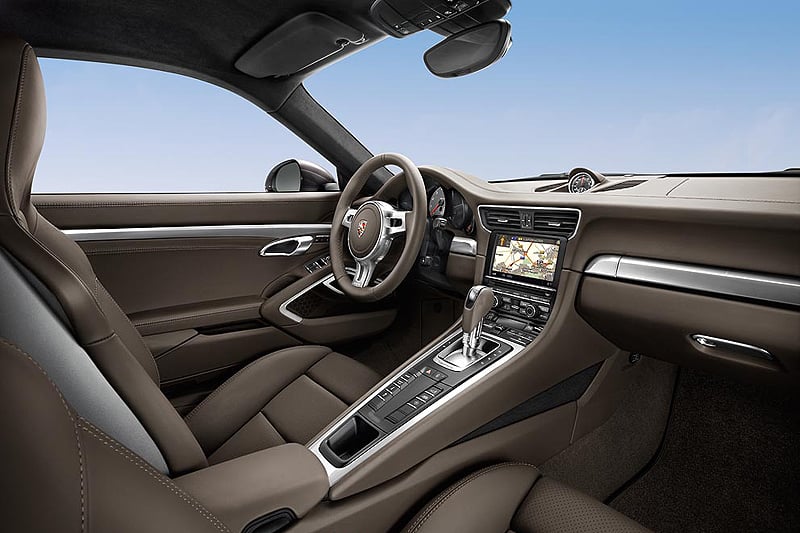 Engines are the 350HP rear-mounted 3.4-litre flat-six for the Carrera 4 (0-62mph in 4.5 seconds, or 4.7 for the Cabriolet) and the 400HP 3.8-litre flat-six for the 4S (0-62mph in 4.1 seconds; 4.3 for the Cabrio).
Among the tweaks in the updated model are a new menu in the instrument cluster, with real-time info on how the PTM all-wheel drive is distributing torque between the front and rear axles; the option of Adaptive Cruise Control (ACC); and a new sliding glass sunroof that's available as an option on all 911 Coupés.
When the new models go on sale in the UK in December, the Carrera 4 Coupé will be priced from £77,924, and the Carrera 4S Coupé from £87,959. The Cabriolet versions are priced from £86,583 and £96,619, respectively.

Photos: Porsche