Subtle changes, big difference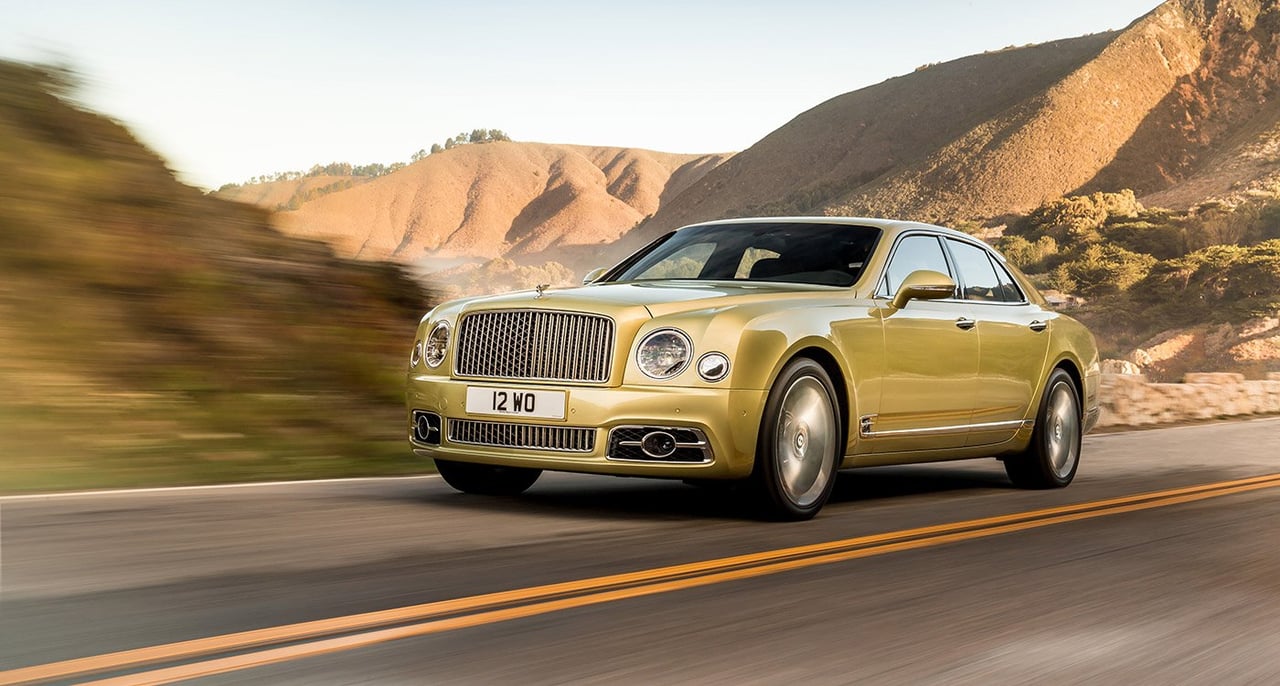 Aesthetic revisions are subtle but plentiful, equating to a car quite different-looking from the previous model, especially from the front where the 80mm wider grille stands proud, demanding attention. Said grille is supposed to hark back to great Bentleys of old such as the 8 Litre and the R Type Continental, but we can't help feeling it's a little tinselly – both rappers' gold grills and prison bars sprang to mind in the Classic Driver office. It's a similar story inside, with redesigned seats and a new touchscreen infotainment system. Rear-passenger comfort is the focal point of the Extended Wheelbase Mulsanne, with airline-style reclining seats installed to capitalise on the 250mm of extra length between the wheels (now 3,516mm), and a large, rear, passenger-controlled sunroof. This model is also exclusively available in two-tone paintwork, in case Extended Wheelbase is not imposing enough for your friends.
It's in the Speed model that the headlines figures reside – power from the 6-litre V8 has risen to 530bhp, with a mighty 811lb ft of torque, propelling the car from 0-60mph in 4.8sec and on to a top speed of 190mph – very impressive for a car that's hardly light. All three Mulsannes will make their public debut at Geneva next month.
Photos: Bentley