Italdesign (butter)flies into Geneva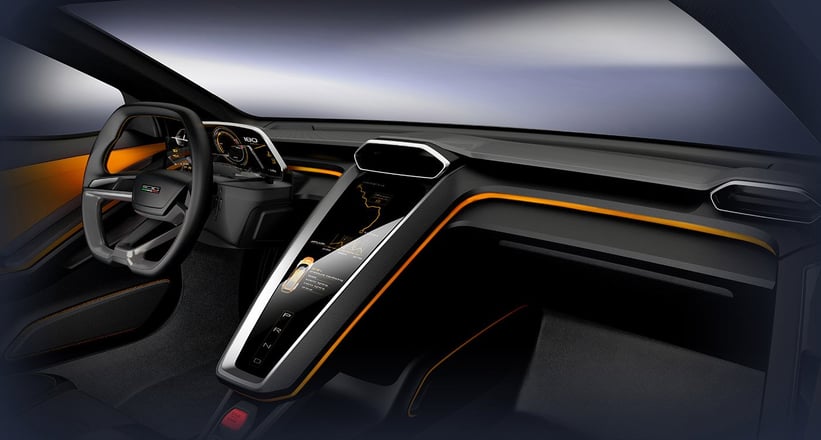 The legendary design studio, now owned by Lamborghini, claims the new concept 'embodies the traditions of Italian body designers, but is also brought up to date with tomorrow's technologies and requirements.' To build upon the traditional qualities of a GT car, the GTZero employs a modular theme to enhance its practicality: a modular interior allows for 2+2 or 3+1 seating layouts, while the equally adaptable carbonfibre monocoque allows for either full-electric or hybrid drivetrain configurations. Crucially, this would create further luggage space for two large bags up front, in addition to the three that can be accommodated in the rear.
When styling the GTZero, the company's designers took inspiration from some of its past hits, including the Bizzarrini Manta, the first car made by Giugiaro's fledgling company back in 1968. Few will deny the presence of Lamborghini-like trapezoidal shapes, either. In any case, given the company's new parentage and the GTZero's supposed production feasibility, perhaps it's just a Raging Bull badge away from becoming a green alternative to the Ferrari GTC4Lusso?
Photo and Video: Italdesign