Sifting through the evidence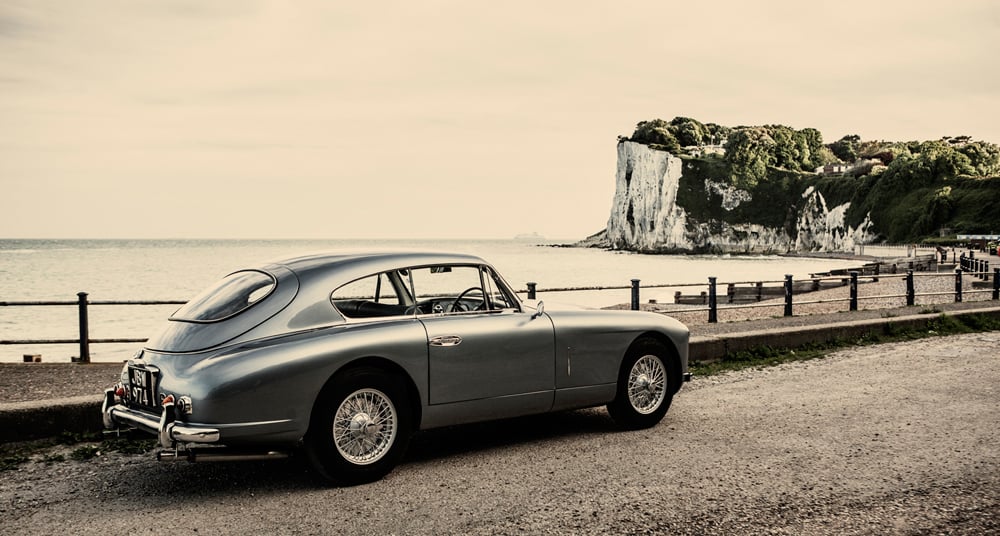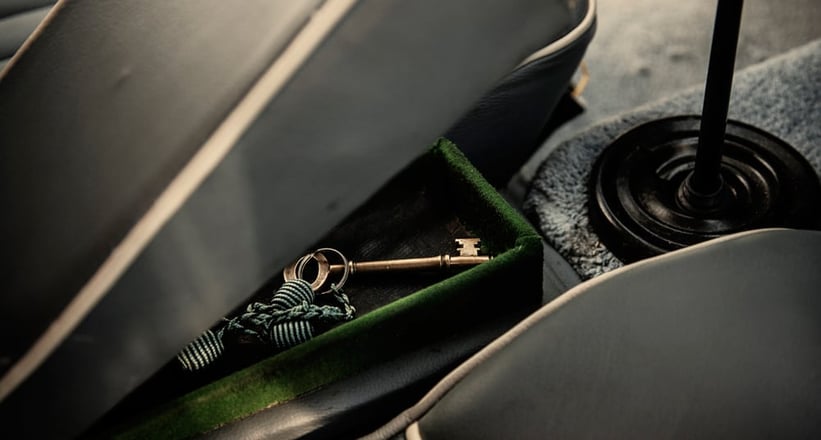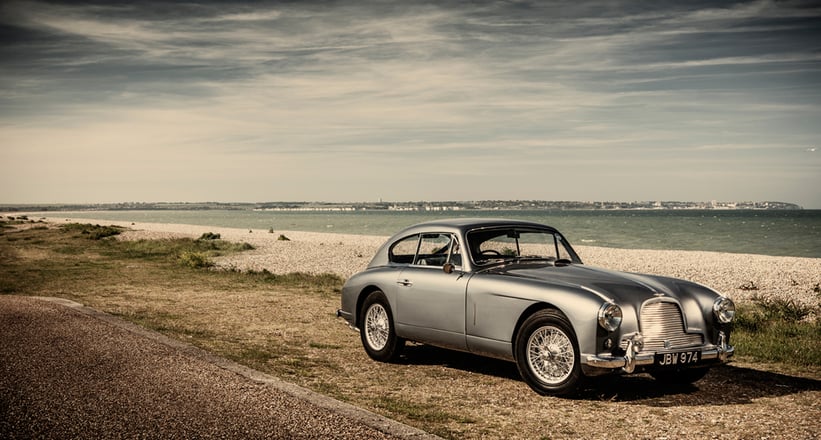 Here is the evidence: the Aston Martin DB 2/4 Mk I Vantage, chassis number LML-819, was delivered new on 4 July 1955 to the Honorable Sqdr. Ldr. Phillip Ingram Cunliffe-Lister DSO, best known for his heroic RAF service during WWII – as a Spitfire fighter pilot and the Commanding Office of a Mosquito Bomber Squadron. But it was Ingram Cunliffe-Lister's father who had more of a James Bond persona. Coys tells us that he was Lord Swinton, the 1st Earl, a close confidant of Winston Churchill and head of MI5 and the Security Executive during WWII.
More to the point, he was Ian Fleming's boss.
Parked at the studios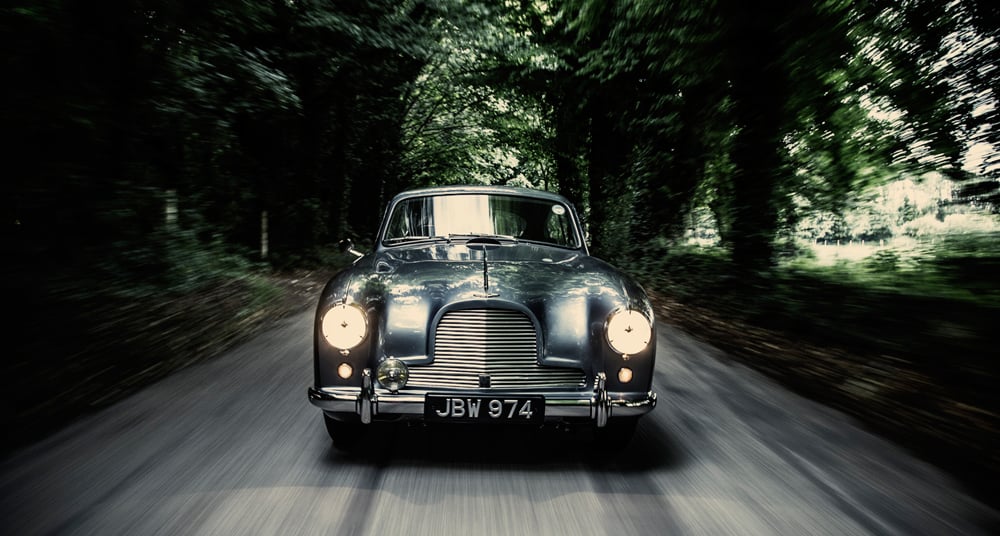 Fleming would have had plenty of opportunity to become acquainted with the car, as it was often parked at Hope Bay Studios in Kent, where the author – a nearby resident – located the HQ of Sir Hugo Drax in the Bond novel Moonraker. And in case you still doubt the car's place in Bond history, the new Aston Martin was used by Ingram Cunliffe-Lister to compete in international rallies and hence it was fitted with such 'extras' as reinforced steel bumpers, concealed lockers, a heavy-duty anti-interference ignition system, driver's seat connections for two-way radio (or a homing device) – and a Halda Speed Pilot… gadgets which appeared on Bond's car in the Goldfinger novel. Though not in the film, of course, where he famously drove a DB5.
Inspiration for the Goldfinger Aston Martin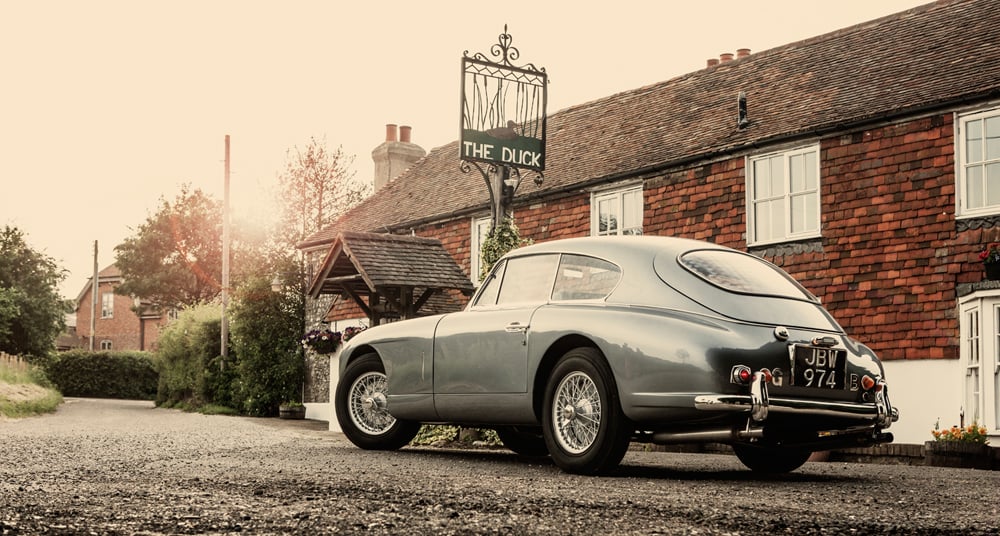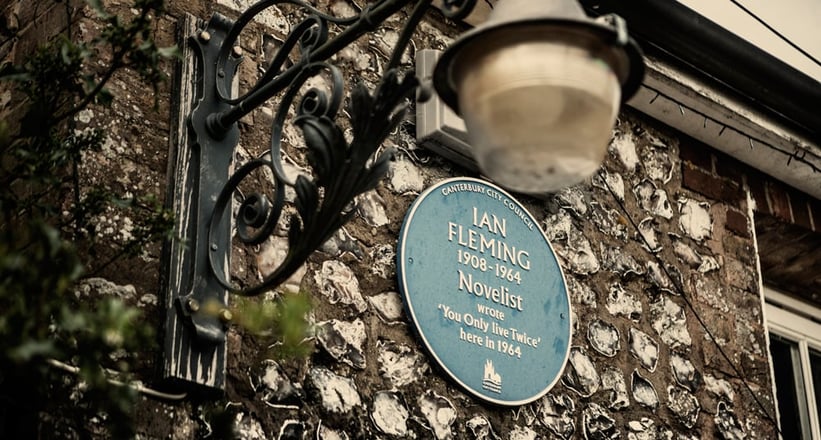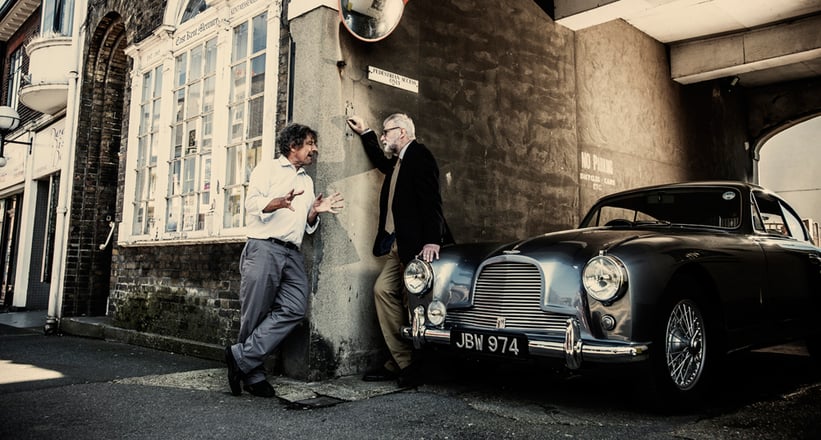 Even without this compelling history, a DB 2/4 Mk I Vantage is a glorious car to own but, with this example's extensive history file highlighting the evidence that it was the inspiration for the Goldfinger Aston Martin, it is a unique object of desire.