Jaguar XF Sportbrake: The Scotch Whisky test
German estates might be assessed in terms of litres of luggage space – but in the case of their British equivalents, such as the new Jaguar XF Sportbrake, different standards apply. Approximately how many boxes of whisky can you fit in one car? Mathias Paulokat heads to Scotland to find out.
It's a competitive business, this luggage capacity, with the three top dogs from Audi, BMW and Mercedes trying to outdo each other on every last cc of bootspace. Taking on such Teutonic dominance – in the luxury estate sector, of all places – is not so much brave, as heroic.
But for those who find the Mercedes E-Class too conservative, perhaps, and the BMW 5 Series Touring and Audi A6 just a little too brash, well, now there's the Jaguar XF Sportbrake. And Jaguar reckons that this model has the potential to become a big-volume seller. Well, here we are, up in Scotland to test this claim for ourselves. Will the Sportbrake earn its spurs? We started Edinburgh, whence the somewhat antiquated on-board navigation guided us unerringly south – to Floors Castle in Kelso.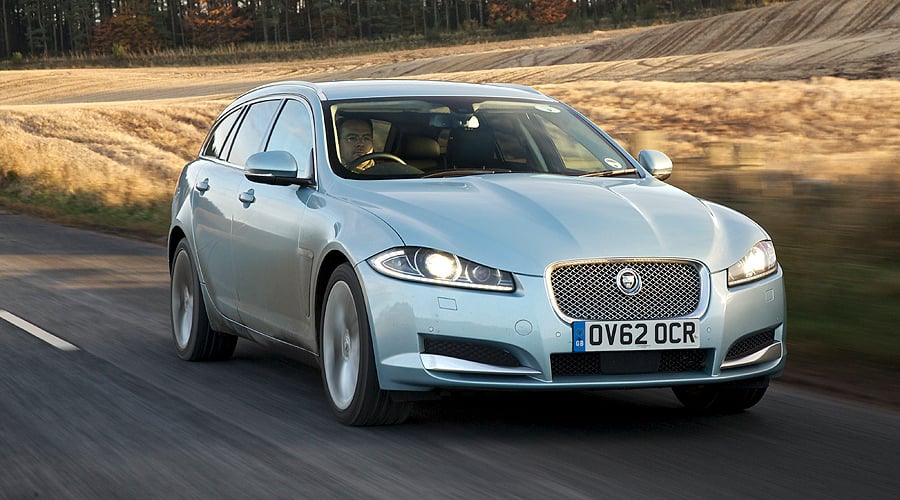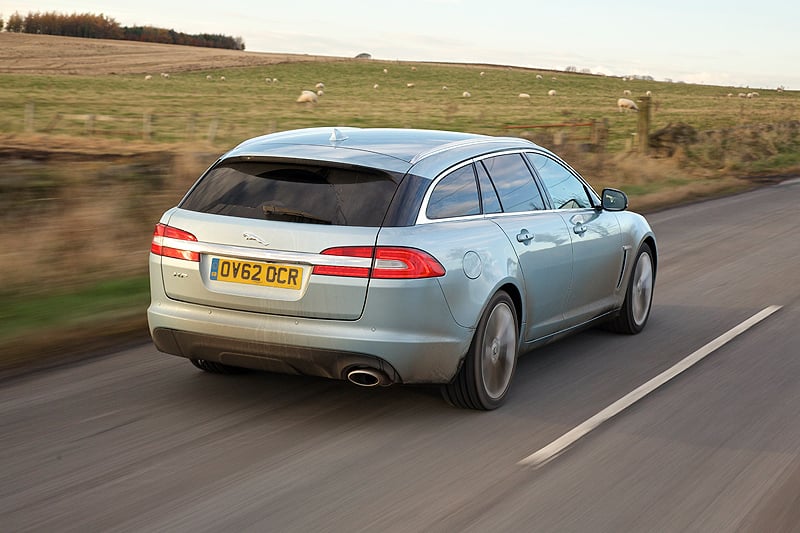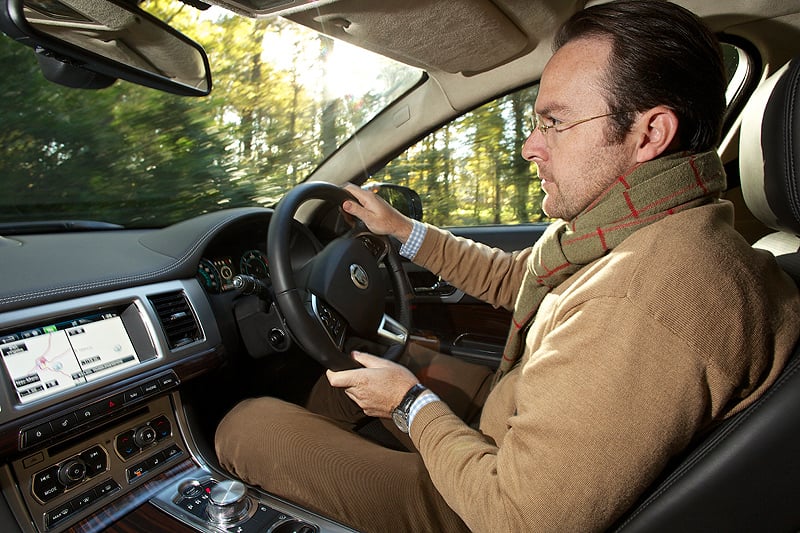 Once there, we considered the figures: by folding the rear seats, the Sportbrake offers up to 1675 litres of loading space – not bad. Only the Mercedes has the ability to swallow more, and our British contender is arguably more elegant; definitely one of the better-looking shooting brakes/ large-capacity vans (depending on how you see them). Only the diesel-engined models are available, in 2.2- and 3.0-litre capacities, the latter a turbocharged V6 that comes as either a 240PS Diesel or a 275PS Diesel S derivative. Each emits 163g/km of CO2 and returns 46mpg on the Combined cycle.
Completely sober still, of course, it's time for some driving impressions. Here, the four-cylinder 2.2-litre engine (we had the more powerful 200PS version, with its 450Nm of torque – so not quite the entry-level model, but still…) impressed us with its willingness to pick up the revs, and claims to speed the occupants from rest to 62mph in a mere 8.8 seconds. Though it probably took a little longer with all that whisky on board.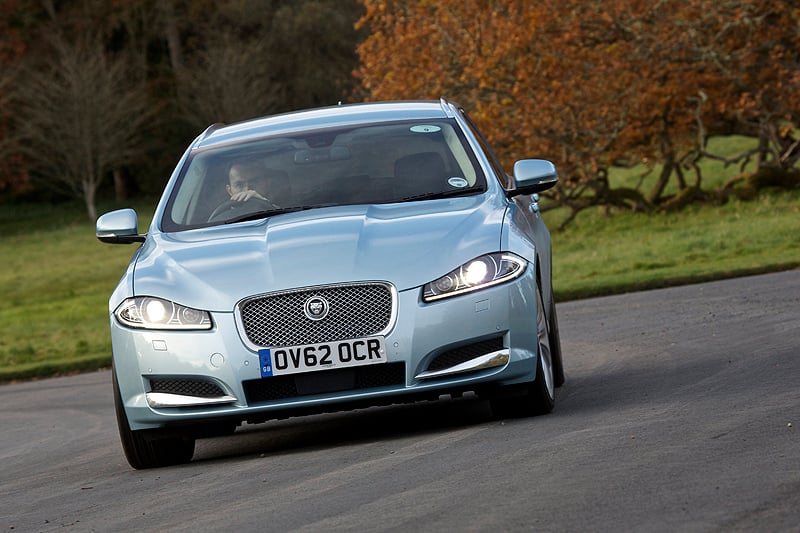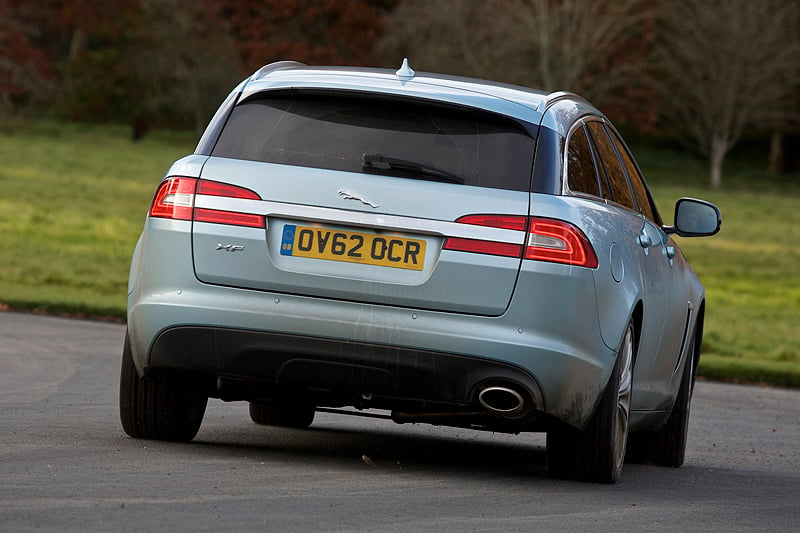 But enough of the number-crunching. Stylistically, the Sportbrake undeniably scores plenty of points. At the front, anyway. We're less sure about the side view. But never mind all that – it's the back that interests us most at the moment, since we have 25 boxes of Tullibardine single malt to stack in that capacious luggage area. True, that equates to only (only?!) 105 litres of the golden liquid, but we discovered to our joy that we could stack all 25 boxes in our XF Sportbrake in less than three minutes. Which is lucky, because there are 100 official whisky distilleries in Scotland.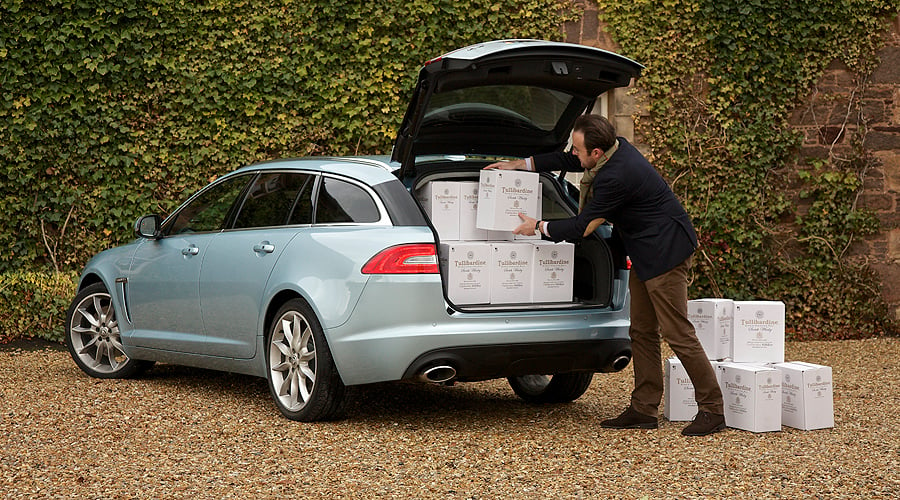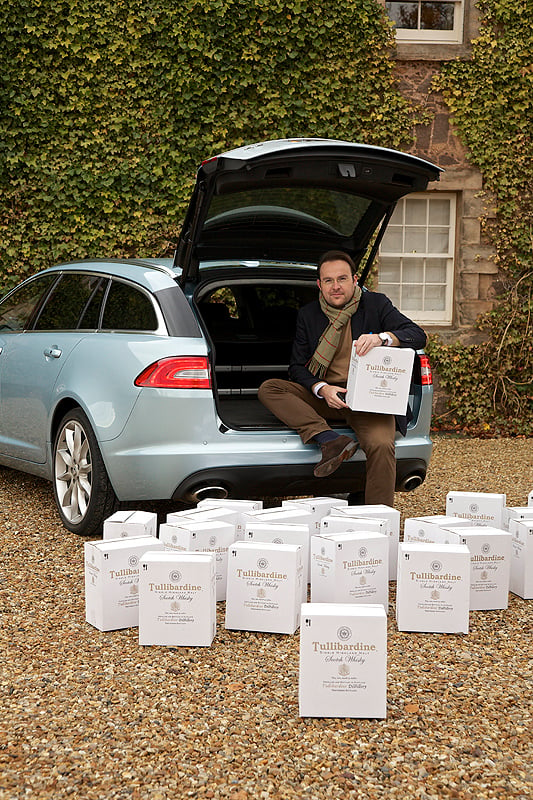 Even better in terms of performance and refinement is the six-cylinder diesel: especially the Diesel S, with its 6.6-seconds to 62mph performance. More important still is the harmonious interaction of powertrain, chassis and assistance systems. Even the sound is right. Fuel consumption is claimed to be a startlingly good (considering the performance) 46mpg, while an OTR price of £44,355 to £51,505 (for Diesel S versions in various trims) is even more reason to celebrate.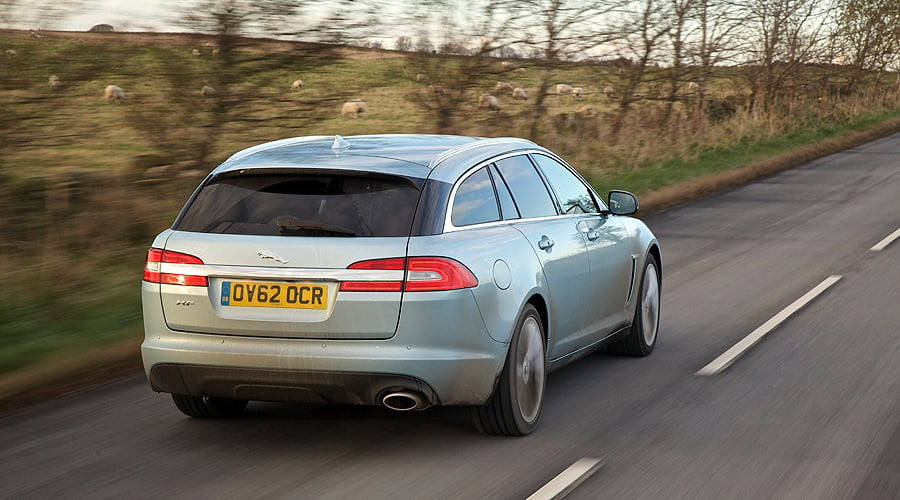 All models boast factory-fitted self-levelling air suspension at the rear axle, keeping that whisky good and settled, and the standard eight-speed automatic transmission avoids shaking it up as we pick up speed along hilly Scottish roads. Oh, and the second row of seats offers 48mm more headroom than you get in the saloon. As I said earlier, you can squeeze a lot into it. Even when you're just carrying people.

Photos: Mark Fagelson