At an overcast Silverstone last weekend, the be-trilby'd guv'nor of the HRDC presented its 2012 programme. As ever, all HRDC-organised series are first and foremost fun. However seriously competitors might take this 'amateur' sport (and I have been there… and done it…) the ethos behind HRDC racing is good-value entertainment for spectators and competitors alike.
There are five different series on offer to HRDC racers in 2012: 'Touring Greats' for pre-60 cars running to HRDC/Goodwood regulations (Auntie Mabel meets Brown Owl at 100mph); 'Grand Touring Greats', which are pre-66, under-1500cc GTs (the cheapest way to race an attractive 'Tourist Trophy style' car); 'TC63', which is for pre-64 Touring Cars complying with Appendix J Gp. 2 (Alfas, Cortinas, BMWs and some early Americana such as this Studebaker Lark Daytona 500); 'MGB50', which is all-MGB racing to celebrate 50 years of the model this year; and finally, 'GTS65', the only way you could possible spend a bit more money at HRDC events, investing in an AC Cobra or the fabulous Porsche 904 seen here.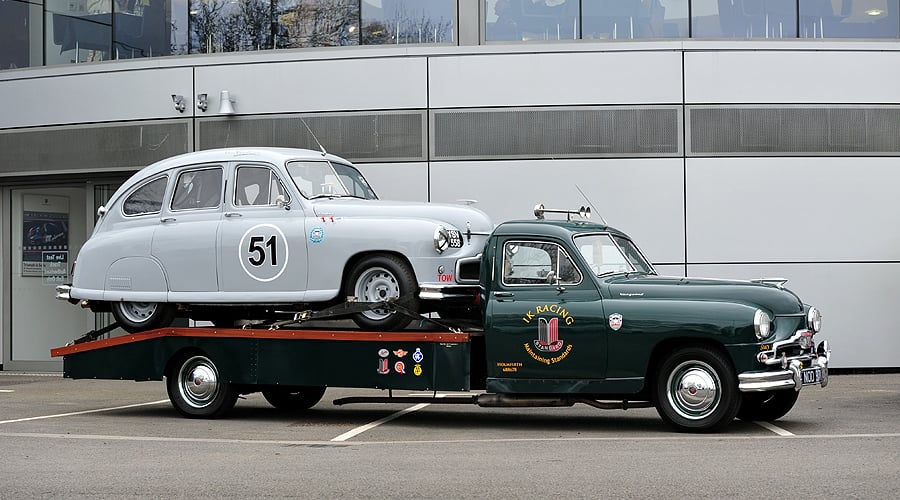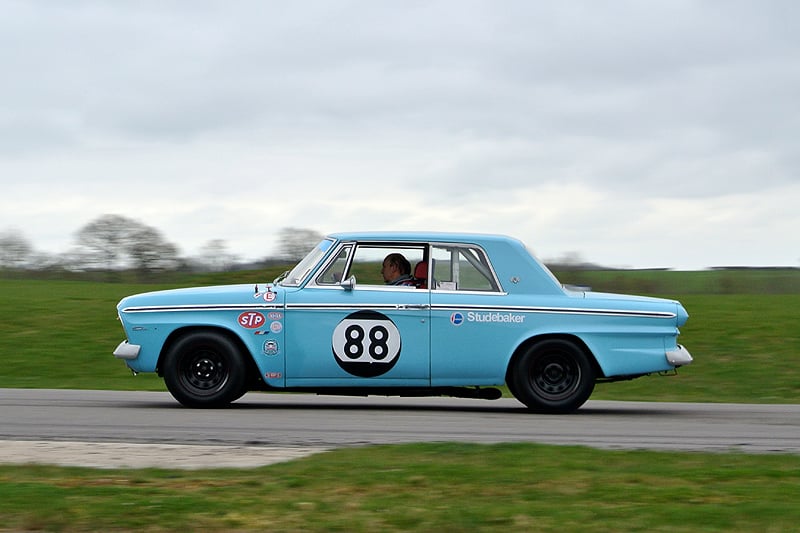 Most race meetings will see all five categories at play, although the MGBs have their individual round at Mallory Park on 4 June for a televised race.
From 15 – 17 June, all but 'GTS65' competitors will head to the Continent for a race at the magnificent Spa-Francorchamps circuit.
At the press day, held at the superb Porsche Experience Centre, Silverstone, a variety of cars was demonstrated, ranging from a roly-poly Ford Zephyr to Richard Frankel's ex-Filipinetti Porsche 904. Series stalwart Rae Davis was there, but left one of his famous A35s at home, bringing along instead a 1960 Speedwell GT Sprite.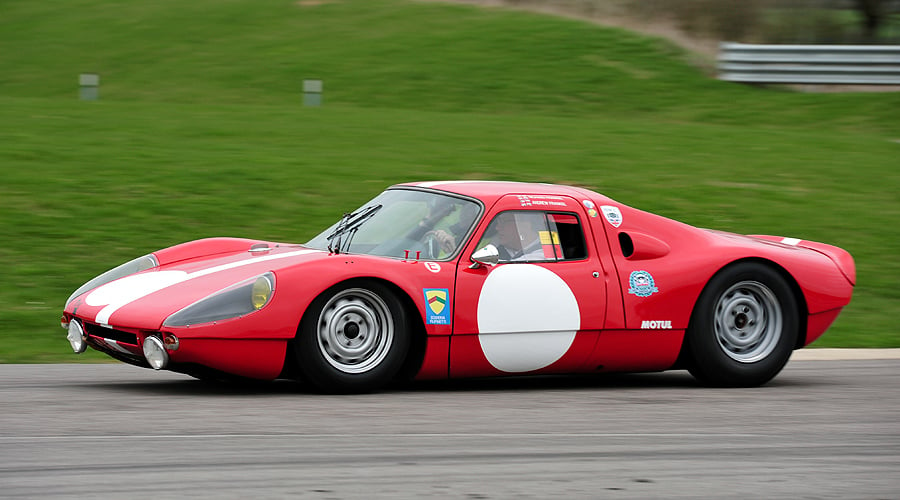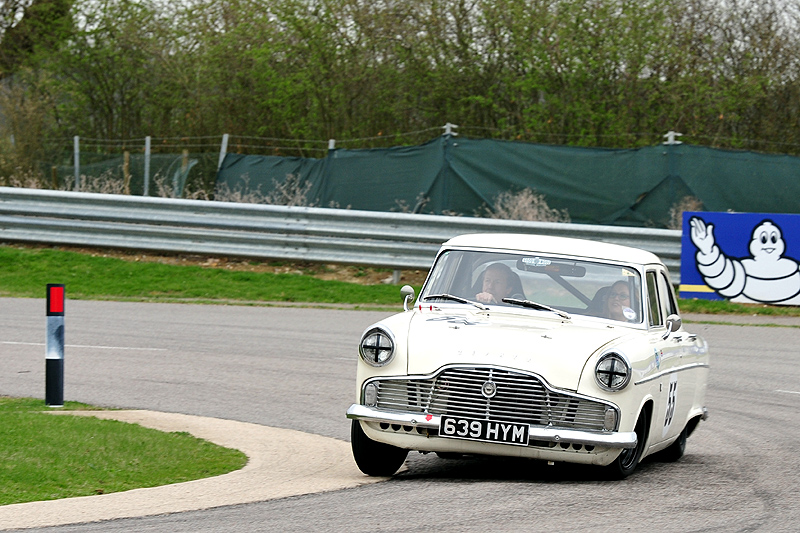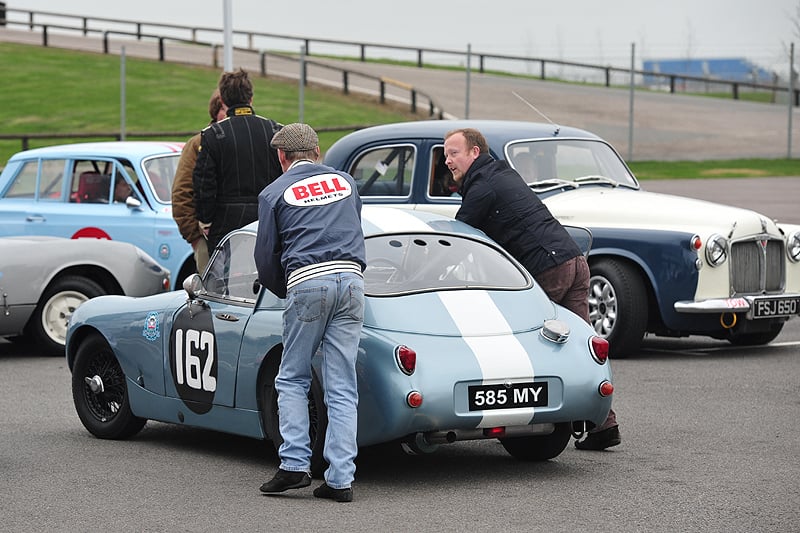 One of the stars of the morning, though, truly summing up the HRDC ethos, was the two-tone Rover P4, surely one of the unlikeliest cars ever to hit the track and seemingly driven straight off the set of 'Miss Marple'.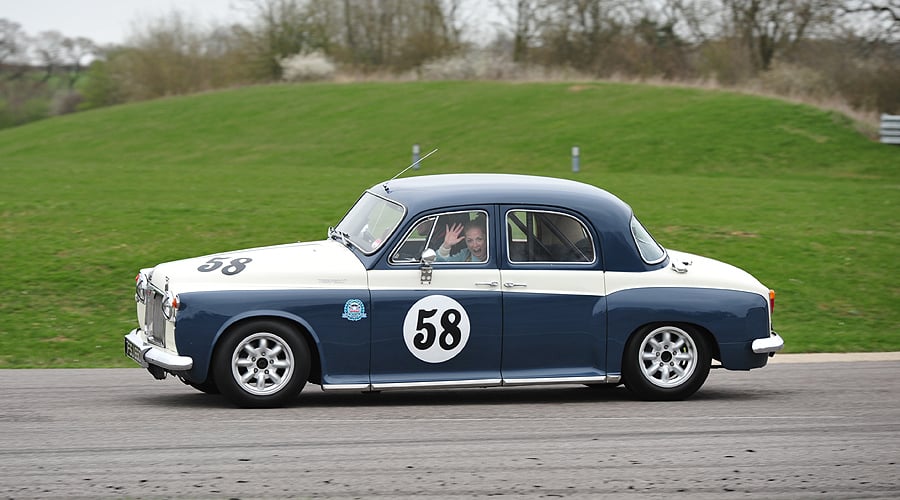 The 2012 HRDC Calendar

9 April, Castle Combe: TG/GTG/TC63/MGB50
5 - 6 May, Snetterton: TG/GTG/TC63/GTS65/MGB50
4 June, Mallory Park: MGB50 TV race
15 - 17 June, Spa-Francorchamps: TG/GTG/TC63/MGB50
28 July, Donington Park: TG/GTG/TC63/GTS65/MGB50
18 August, Lydden Hill: TG/GTG/TC63/MGB50
7 October, Mallory Park: TG/GTG/TC63/GTS65/MGB50


Photos: Classic Driver