Honey, I spray-painted the Bentley!
In line with the Grand Hotel's motto, 'Rich in history, young at heart', Les Trois Rois has teamed up with students from FG Basel to transform its guest limousine into a wonderful piece of rolling graffiti…
Bonkers Bentley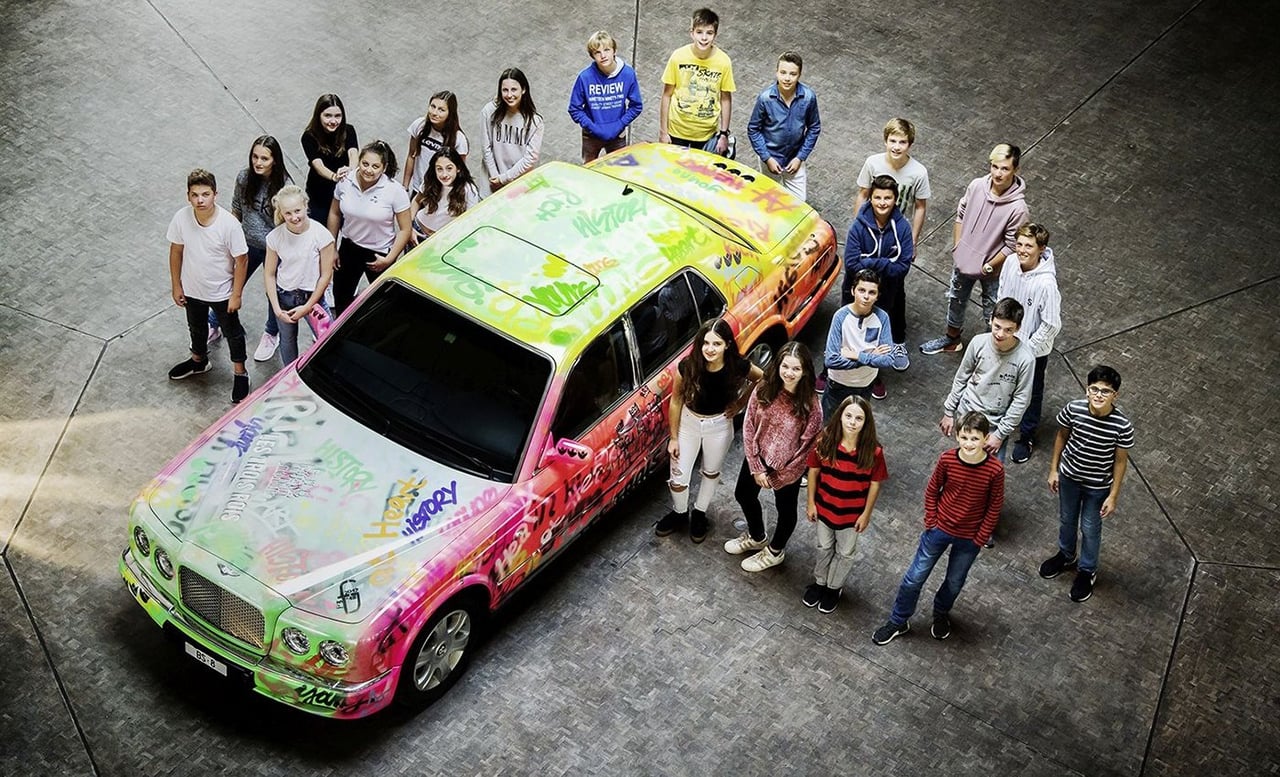 The car in question, a Bentley Arnage from 2006, ferries Les Trois Rois' guests between the hot spots of Basel and has been a mainstay of the Grand Hotel for a number of years. But it's now almost unrecognisable, after a graffiti makeover by Swiss street artist Thierry Furger, the Artstübli Gallery, and students from FG Basel, as part of a cultural school project titled 'Media and Art'. Said to evoke the cheerfulness of the 300-year-old hotel and connect its rich past with its exciting present, you certainly won't miss this rolling piece of artwork on the historic streets of Basel.
Photos: Les Trois Rois