Derek Bell, how does a farmhand become a five-times Le Mans winner?
After breaking into Formula 1 with Ferrari, Derek Bell soon established himself as an endurance specialist, winning Le Mans five times and thrice claiming the spoils at the 24 Hours of Daytona. We caught up with him at his childhood playground, otherwise known as Goodwood Motor Circuit…
You could quite easily have had a career ploughing fields rather than clipping apexes, is that correct?
Very much so. On several occasions I thought about going back to it, but I didn't. I was on the farm from the age of nine, which is when I started driving: Land Rovers, tractors, motocross bikes, etc. My stepfather was a member of the BARC, so we would come up here [to Goodwood] and I really got into it. I started off at the Jim Russell Racing School, and during that period I was a marshal here at Goodwood. In fact, after Stirling had his crash here in 1962, I was at the first corner frantically waving my yellow flag. To be honest, though, I wouldn't have had a clue how to get someone out of a car if it came down to it – but that was racing, back in those days. I just did it to get close to the cars.
You soon caught Enzo's eye; what happened after that?
I was summoned to Modena to try the F1 car, after some good results for Ferrari in Formula 2. I got there, it was pissing with rain, and we only had intermediate tyres, as the wets were on the truck coming back from the German GP. The chief engineer Mauro Forghieri leant in and whispered, "If you crash, it is the last time you drive a red car". With that, I had to go out and prove myself. I got to the first corner and, sitting on the outside in his 365 GT 2+2, was the 'Old Man'. I wasn't sure how hard to push; was he looking for me to spin just to prove I was trying?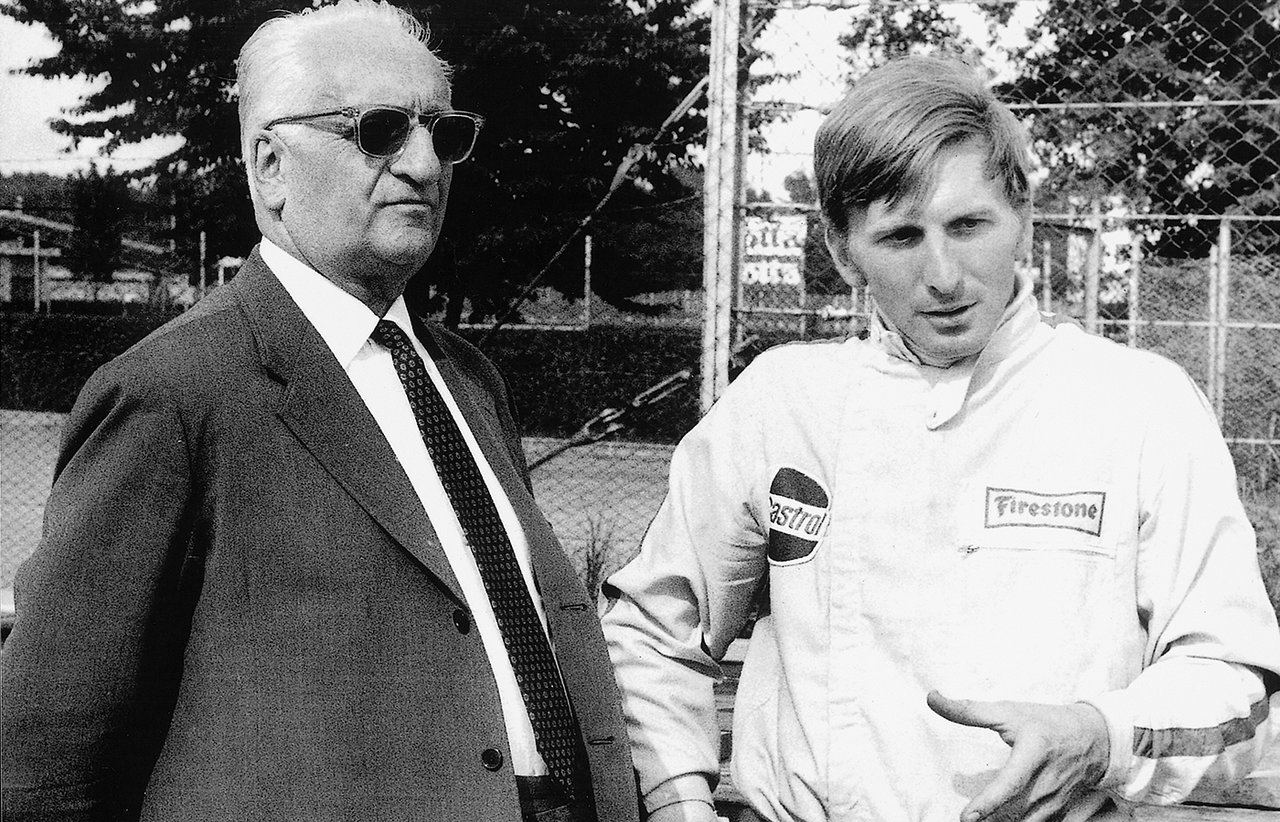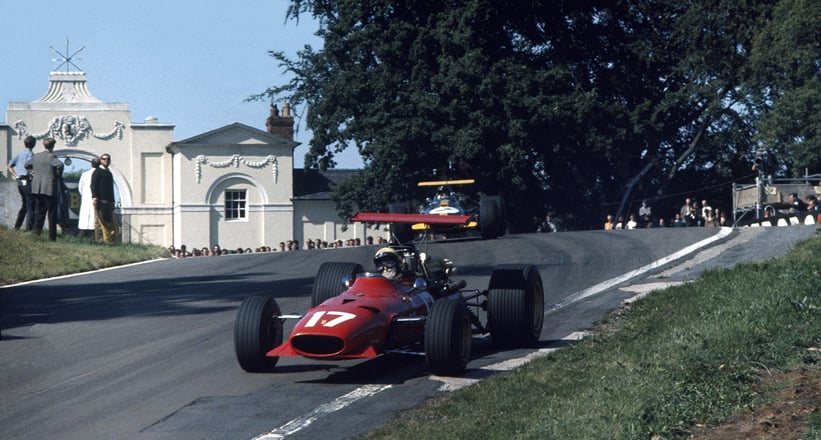 Your relationship blossomed after that, didn't it?
He used to pick me up in his car and we'd go for dinner together, which wasn't easy because I didn't speak Italian and he spoke only a little English. I don't know what the hell we spoke about, given the language barrier – but I remember eating a lot of pasta.
Was he as difficult as his reputation suggests?
He was really good to me; I never had a reason to fall out with him. Other guys did, and they became bitter, but the sort of people that became bitter were difficult people to get on with anyway, as far as my dealings with them went.
Is it possible to put 246mph down the Mulsanne into words?
It's the most surreal thing: when you arrive on race weekend, you drive into the old city, which is austere and almost oppressive – then, suddenly, you glimpse the Mulsanne and feel this adrenalin rush of 'here I am at Le Mans', knowing you're going to be going faster down it than anyone has ever been before. It sounds a bit melodramatic, but there was an overwhelming sense of pioneering spirit.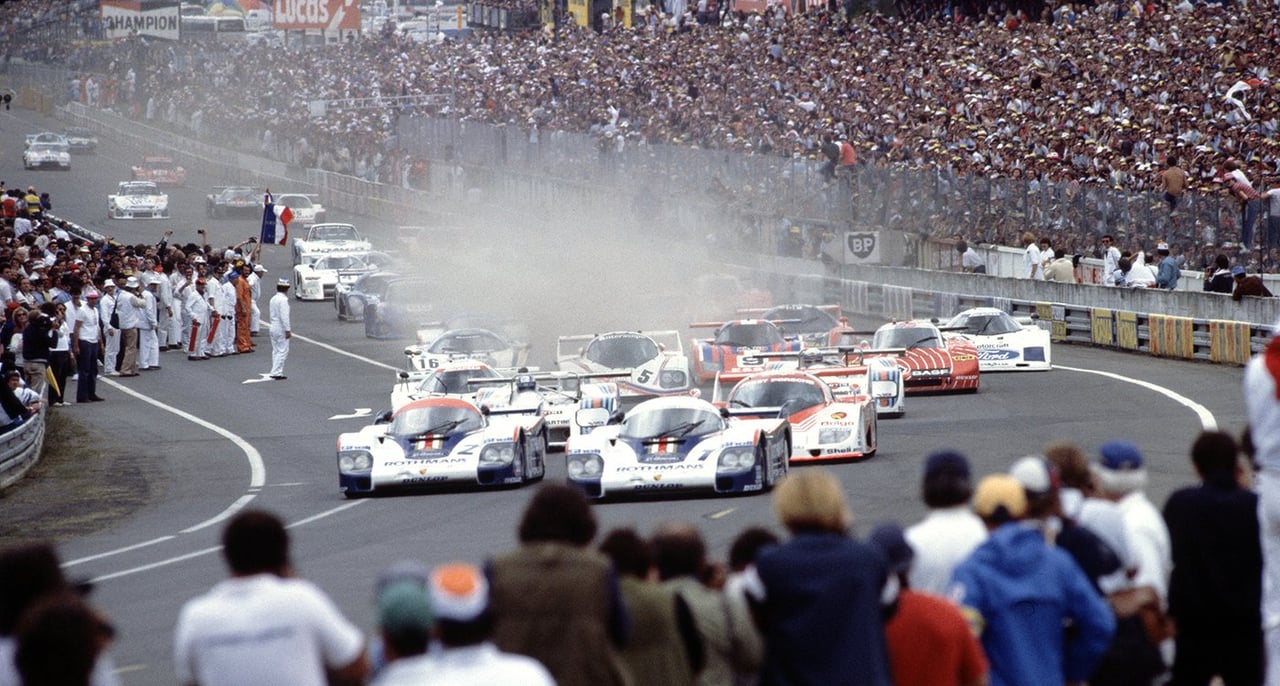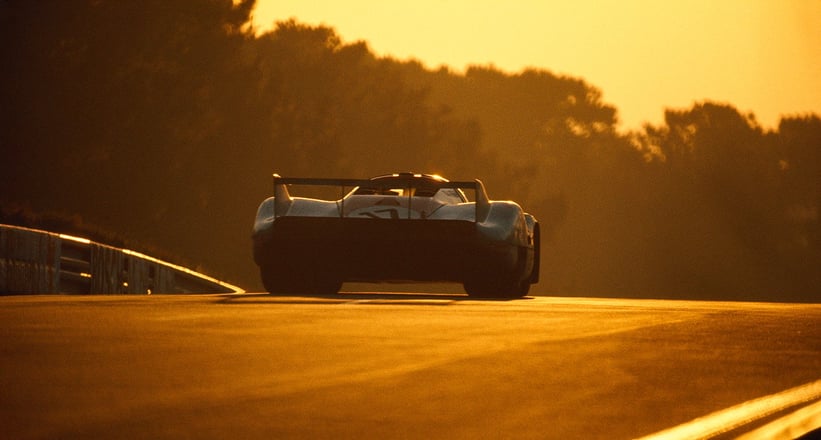 Can you describe how the Le Mans 24 Hours has changed since you were racing?
In my day, you never had to worry about engines, you were just looking after the gearboxes – you had to change gear yourself back in those days, you see. I remember in the Mirage, in 1974, I was handing over to Mike Hailwood after my first stint. I told Mike I was having trouble with third gear, to which he replied, "Oh great, we'll be home for tea then". Of course we weren't; we went on and finished fourth. We had to drive with so much finesse, and then drive our hearts out, too. The guys nowadays don't really need to worry about finesse. Plus there were two of us, not three or four. When you handed over, you knew you were next up when the car came back in – that was very wearing mentally, as well as physically.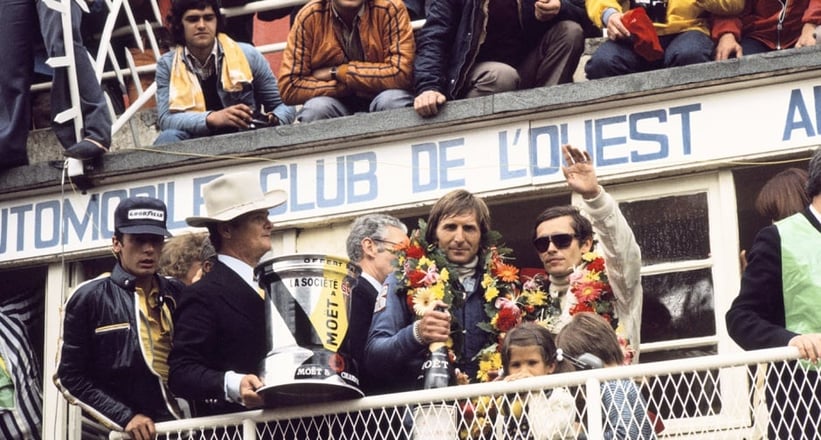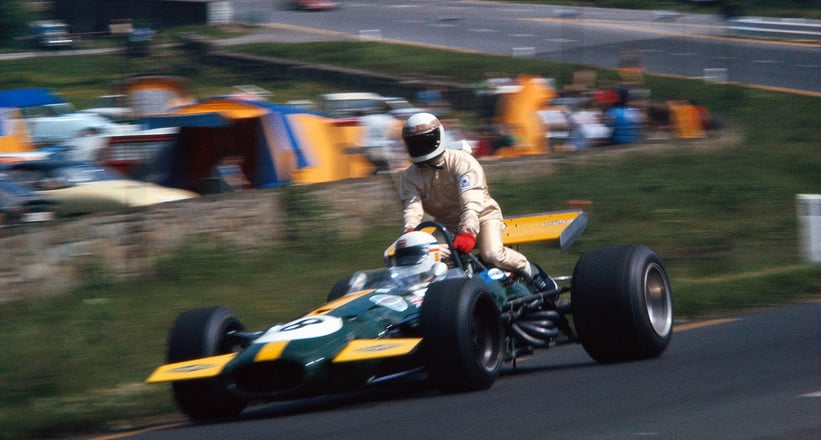 In 1992 and 1995, you shared driving duties with your son. Were you able to suppress the concerned parent in you during those 48 hours?
I was in the McLaren in 1995, but I was really nervous in the Porsche in 1992. I was fine when it was dry, but I'd been out there in the rain and it was so bad. Normally, when you stop, you get out of the car and give your team-mate a heads-up about the conditions: "Watch out for oil at Tertre Rouge," for example. With the rain, that's hard to do as it's wet everywhere; you're better off keeping your mouth shut. I'd had a terrifying hour, and I was even more worried thinking about Justin, wondering whether he could handle what I'd just been through without the experience I had. The only time I think my driving ever got erratic was when I knew he was going out next. Anyway, we did the driver change and he asked me what the conditions were like. I was lost for words and reluctant because I couldn't stop him going out there, so I said to him, "I don't know… just drive". I was so worried about him, but he made it through to hand over to Tiff, and came to the motorhome. I asked him how it was. "F***ing marvellous!" came his reply – hence the reason I wasn't so worried three years later in the McLaren.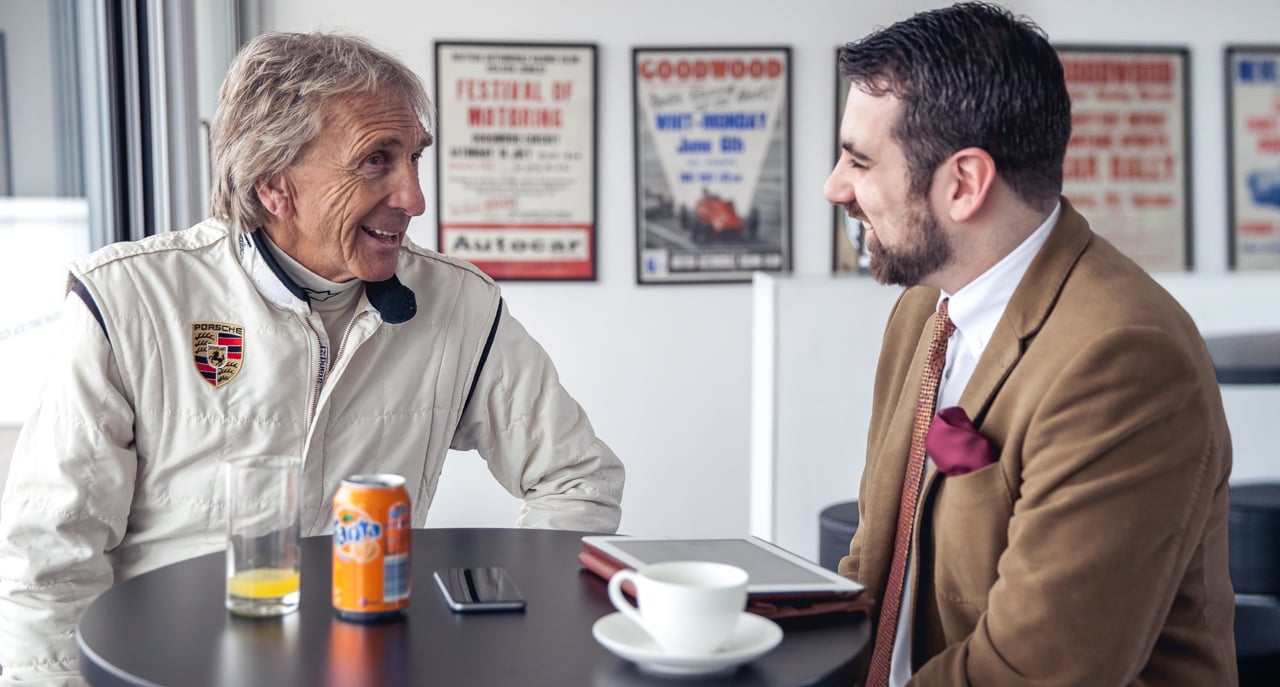 You've won Le Mans five times. What's the key to success?
This was probably best summarised in a letter Jacky Icxk wrote to me in 1983, when we were trying for our third victory in a row. His brother was a lawyer, and I think a little bit rubbed off onto him: Jacky was very organised, and very good at writing letters. It said: "Derek, we must have the best designers, the best engineers, the best mechanics, the best aerodynamics, the best engines, the best tyres, the best drivers, and the best of luck. If any one of those elements is missing, we're not going to win Le Mans." That's the answer.
Photos: The Derek Bell Collection / Rex / Getty / Tim Brown