All for love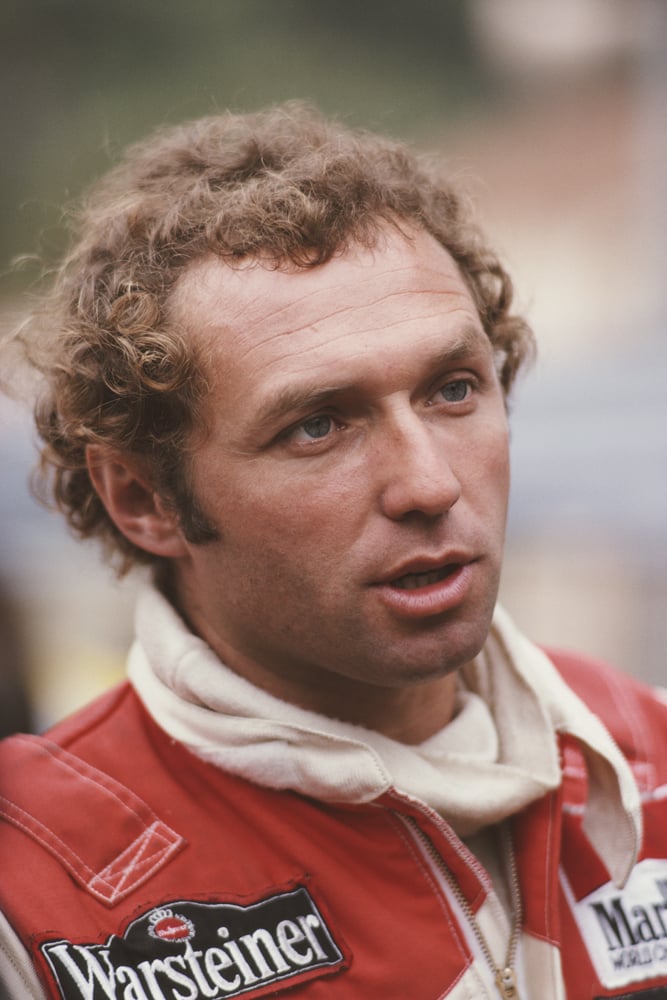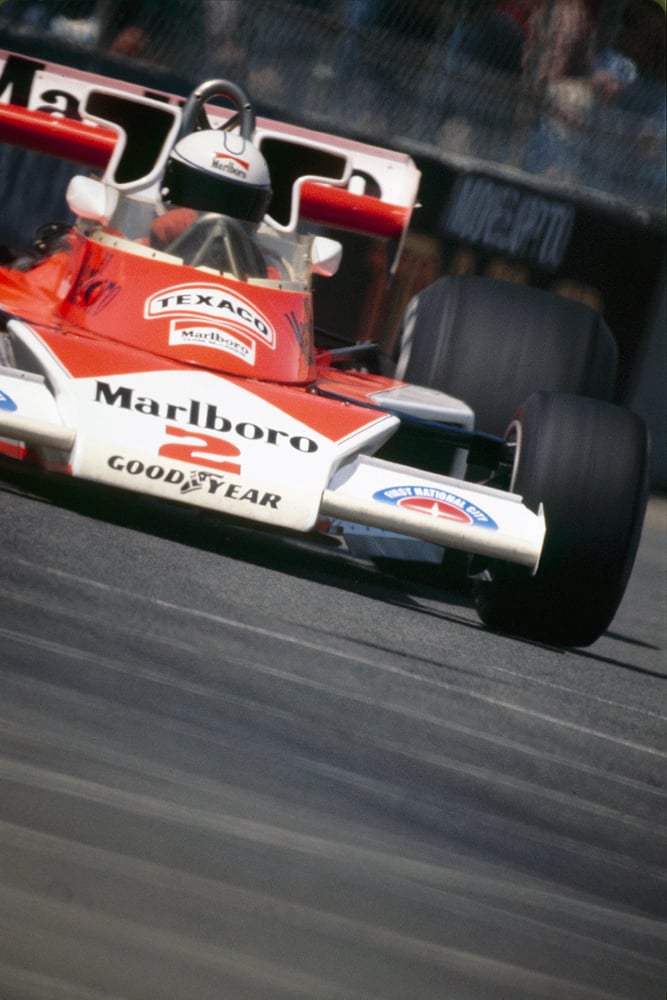 Mr. Mass, how did a 21-year-old merchant sailor end up a racing driver?
For love – why else? And I don't mean the love of cars. My girlfriend at the time was a member of the Mannheim Sports Touring Club and worked as a marshal at the 1967 Eberbacher hill climb in the Neckar Valley. For me, it was very exciting, looking down on the cars from our post. The noise, the smell of rubber and fuel – fascinating!
Which cars excited you the most?
The little Puch 500s and Abarth 1000s – they were really fast. Oh, and the Glas 1300 coupés and ingenious little Alfas, too. In retrospect, it's odd how little it took to inspire us, in sharp contrast to today. But once I took the decision to become a racing driver, I chose the right cars – Alfa GTA and similar models – for a quick drive up the mountain.
It's difficult for a young man to afford the expense of racing. How did you manage it?
The first question, of course, was how to get a racing car. I just didn't have enough money to buy one and maintain it, so I had to find someone willing to support my efforts to become a racing driver.
Easier said than done.
That's right, you're hardly going to find a race car owner who turns to a young guy who's never raced and says, "Great! We've been waiting for someone like you, here are the keys – foot on the gas – off you go!" In my situation, the only way was to work for the owner of a race car, in my case Alfa dealer Helmut Hähn in Mannheim. Hähn was not only an important dealer, he also ran a successful racing team. I still remember the beautiful Alfa Romeo GTA, then driven by Gerd Schüler and Reinhard Stenzel – and later by a certain Jochen Mass.
"Hey, you can really drive!"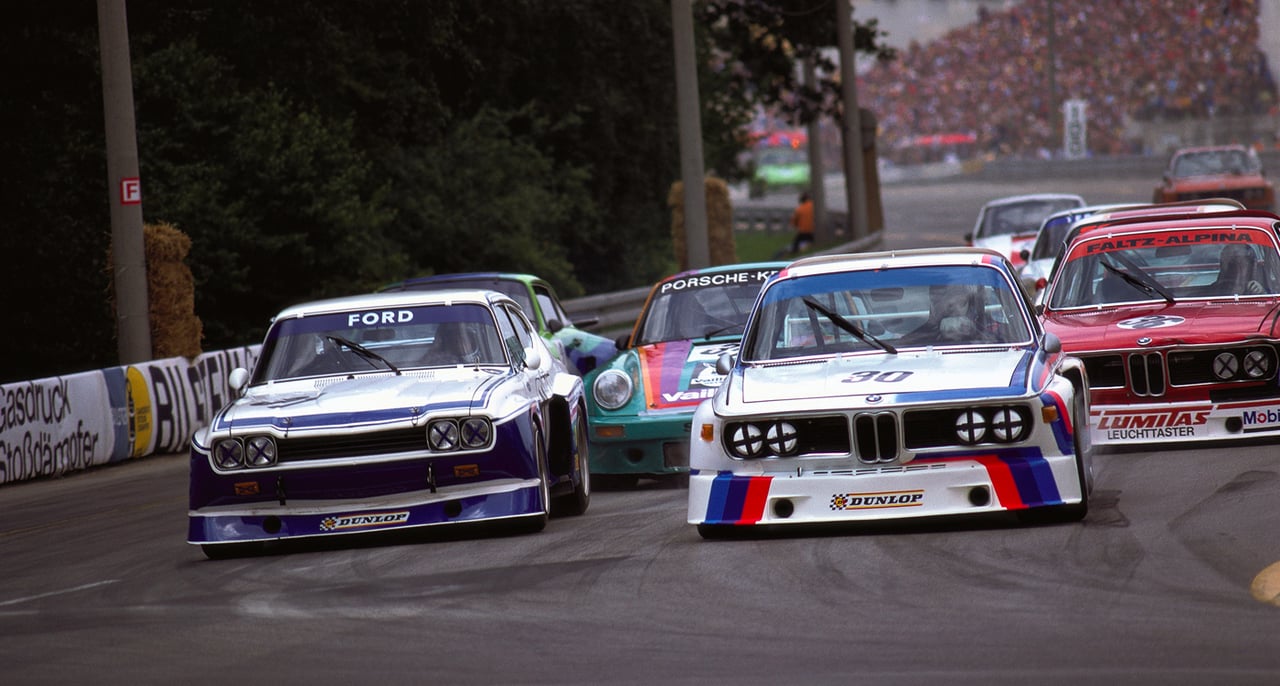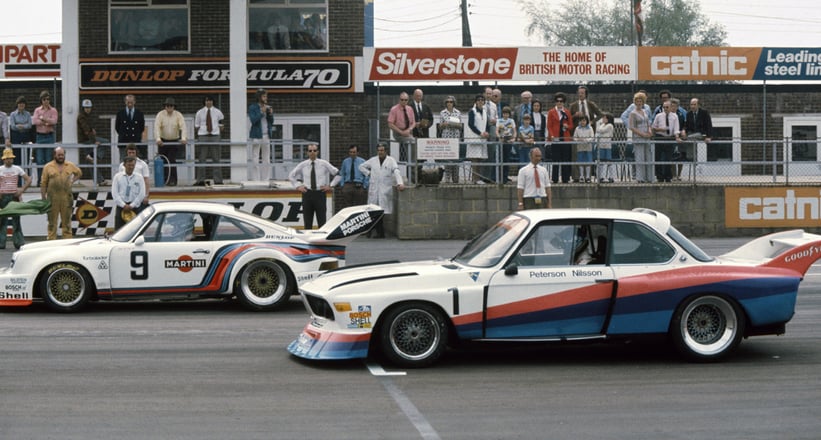 So what happened?
About a month later, Hähn came to me and said (in a typical Mannheim expression), "Hey, you can really drive!" I was to go and take part in a race in Eberbach. I asked what I would be driving, hoping that it would be the GTA, but it was the Giulia Super owned by his tax adviser, who was on holiday.
And was the tax adviser thrilled that you'd raced his car?
He only found out many years later… when I told him.
Later in your career, in Formula 1 or at Le Mans, did you ever feel fear?
I never felt fear, but there were times when I felt anxious before the start of a race, especially in Formula 1 when we virtually swam across the race track in pouring rain. But on the whole, I never had problems with anxiety. I always relied completely on my instinct.
A team player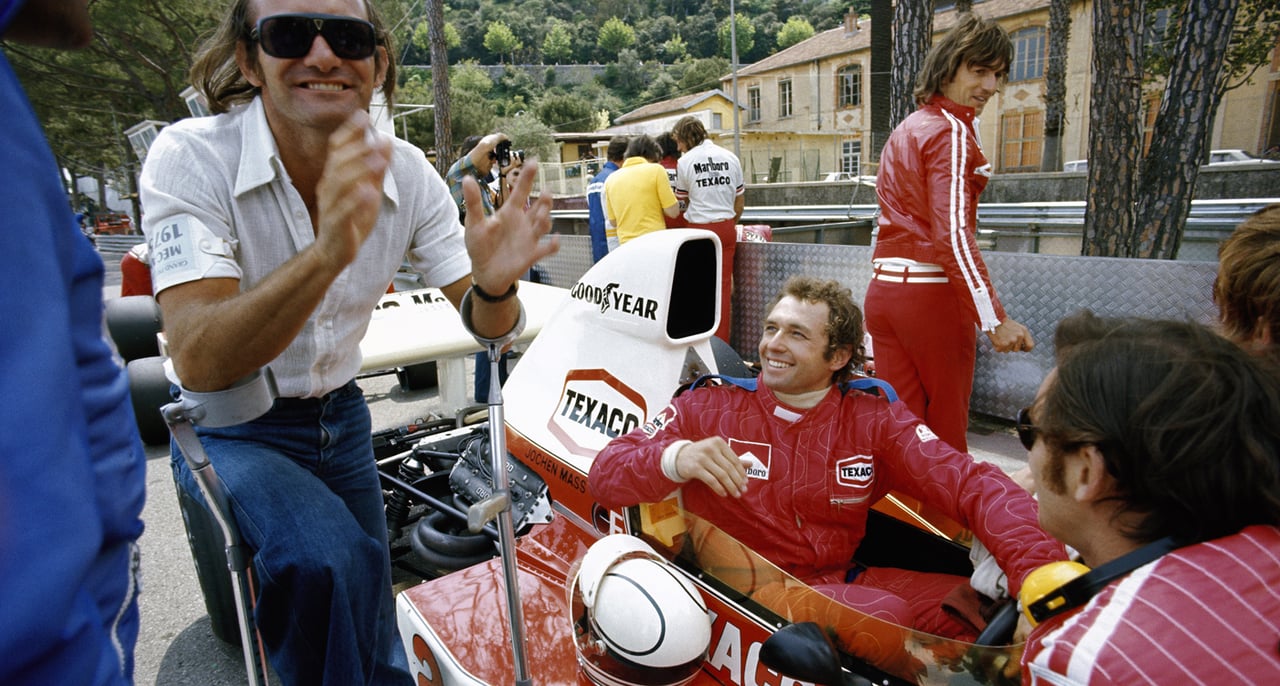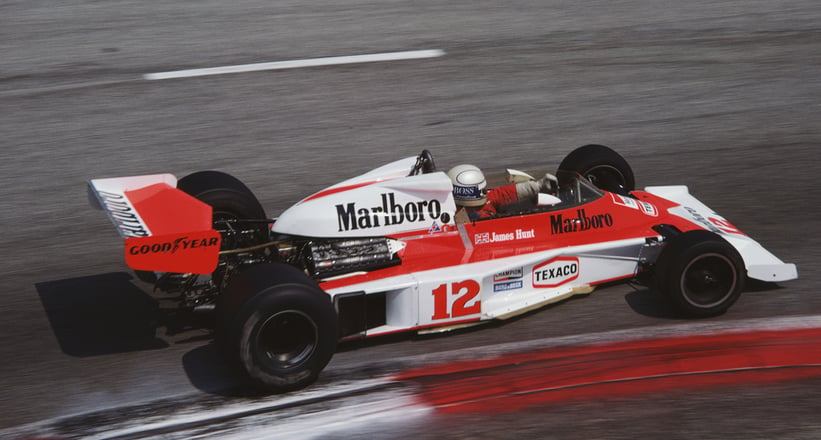 If you look back on your early years as a professional racing driver, what have you learned since then?
Teamwork. You cannot win a race alone. To be successful in racing – as in many other areas of life – you have to contribute to the team. I could drive well, but without good engineers and team management there was nothing I could do with this talent.
What would former members of your teams say about you?
I think they would say that I was a good team planner. I have always been very loyal and have always got on well with the team for which I was driving. I remember many conversations with the mechanics between races, and it was always clear to me that we each had our part to play. I drove and they worked on the car – both sides need to do their job well if you're going to win a race.
So you had an equal role, because you both pursued the same goal?
It's quite simple: life is like a narrow conveyor belt on which we travel through time. On the left and right is a credit and a debit side, and fate decides which side you fall before you climb back onto the belt again. Am I a better person because I have a talent for racing? Certainly not. Others are gifted engineers, and it is the symbiosis between these two aspects that makes up the whole.
Real-life warriors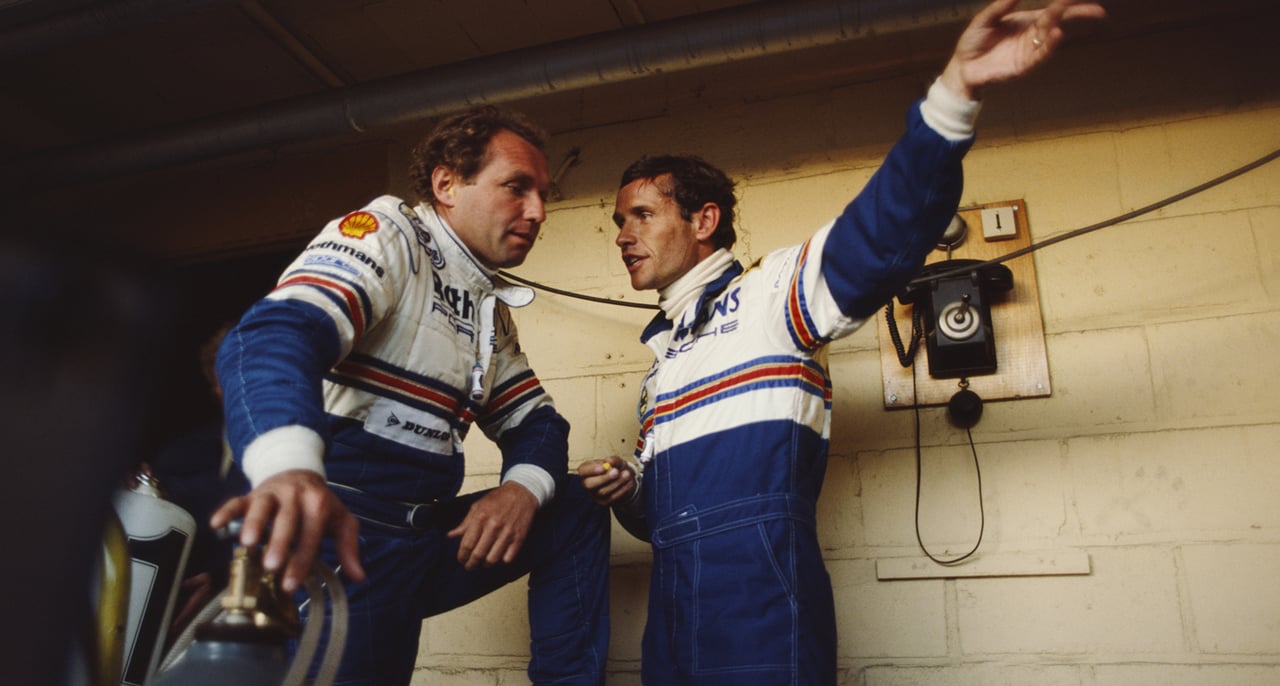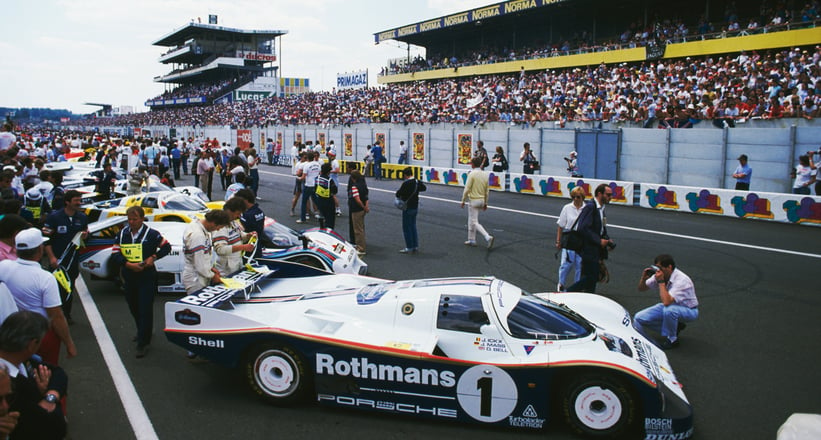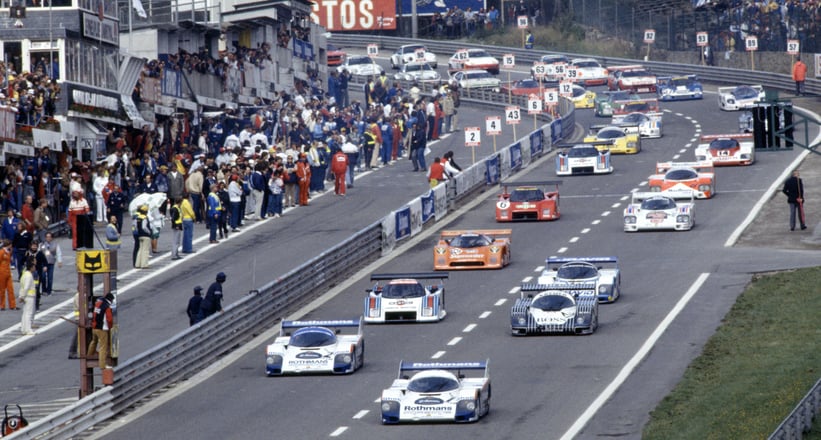 Movies such as Rush or Le Mans paint a picture of racing drivers as warriors who live life in the fast lane. Do you recognise that picture?
Yes, definitely. We mustn't forget that racing at that time was a highly dangerous affair. There were many friends with whom you'd share a joke before the start of a race, but never again, because they died in an accident during that race. Hovering over you was an aura of bravery and daring – and that's why we were perceived differently. Today, people look up to some of the drivers because they are so rich. We were important not because we were rich, but because we did something that could cost us our lives. Added to this was the fact that so many people would like to be a racing driver, but it's only possible for a few.
And indeed, there were some tragic moments in your career.
That's right. Such as Riccardo Paletti's accident in 1982, shortly after the start in Montreal. It started, I was in the March - and a gap suddenly opened up on one side – but I didn't feel it was really there. Something was wrong. But Paletti thought it was okay – you could hardly see at all through the tyre smoke from the start – but it wasn't okay. Riccardo drove into the back of a Ferrari at high speed and was killed.
The race wasn't cancelled, though?
No, it wasn't. Paletti was taken away, the track was cleared, the race restarted. That was that. Riccardo was a young driver who had only just started his career. But such incidents were – at that time – almost terrifyingly normal.
Formula 1 – then and now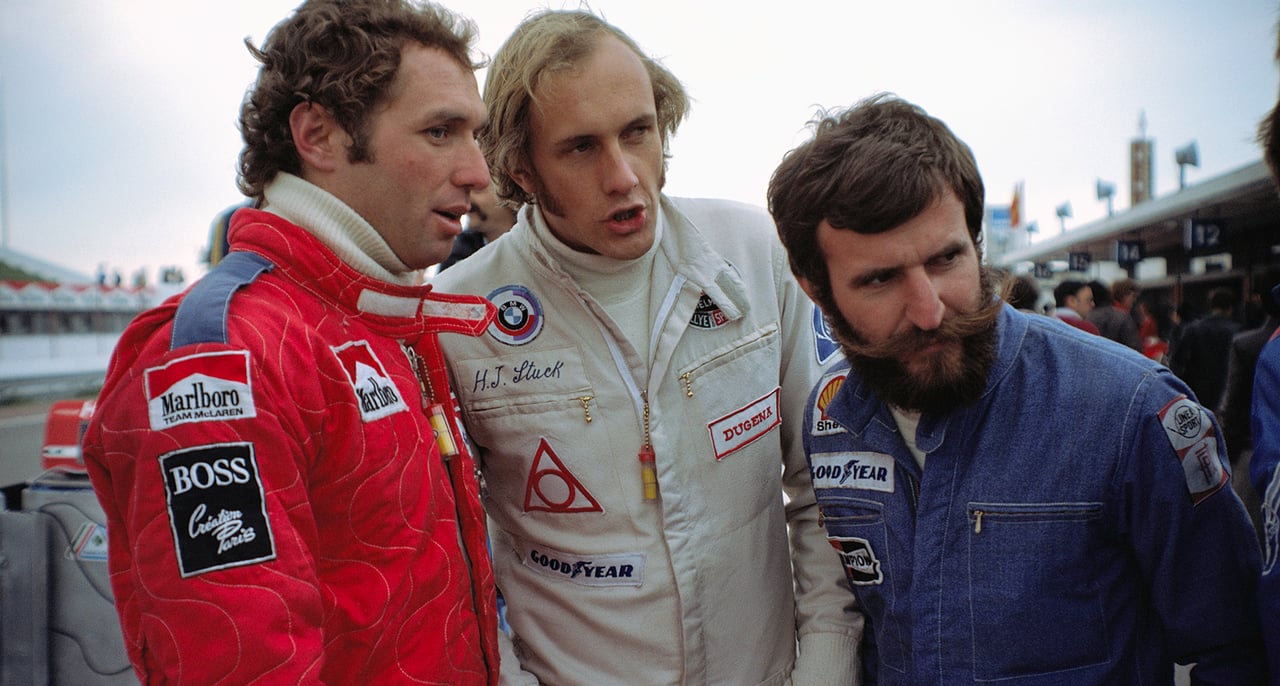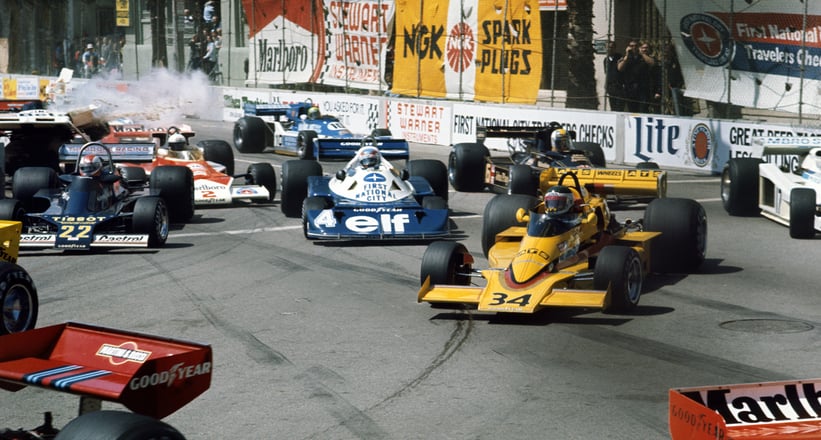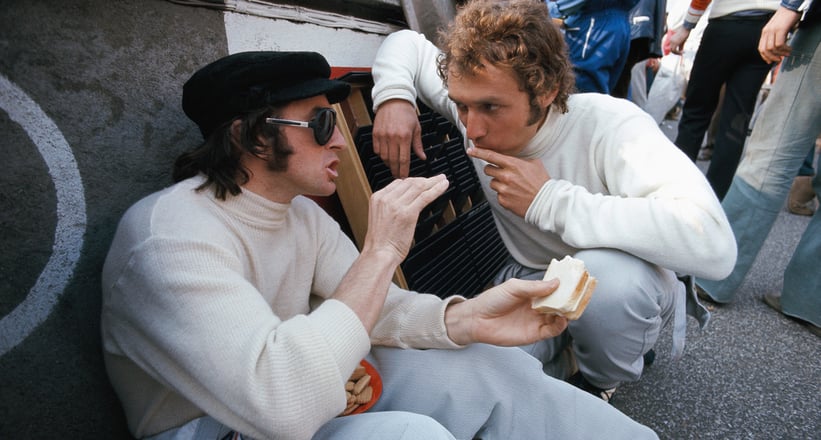 Did this Sword of Damocles constantly hovering over you and the others lead to you being closer?
In terms of competitiveness?
Yes, but did you feel more connected?
There was always competition, but there was – I think – a greater feeling of appreciation and respect than there is today.
Would you like to be racing in today's Formula 1 circus?
Always! Well, I just like to go racing, and if I had grown up racing with the likes of Vettel and Co., then I wouldn't be surprised by a cockpit with all those buttons. In 1994, I did drive a modern F1 car: it had to be enlarged because I was a bit on the big side. It was still uncomfortably tight and rather strange and stressful, but the car was remarkable. By the third lap I was doing 347km/h and I thought to myself, "If you could could only turn back the clock, but..."
A very rapid gentleman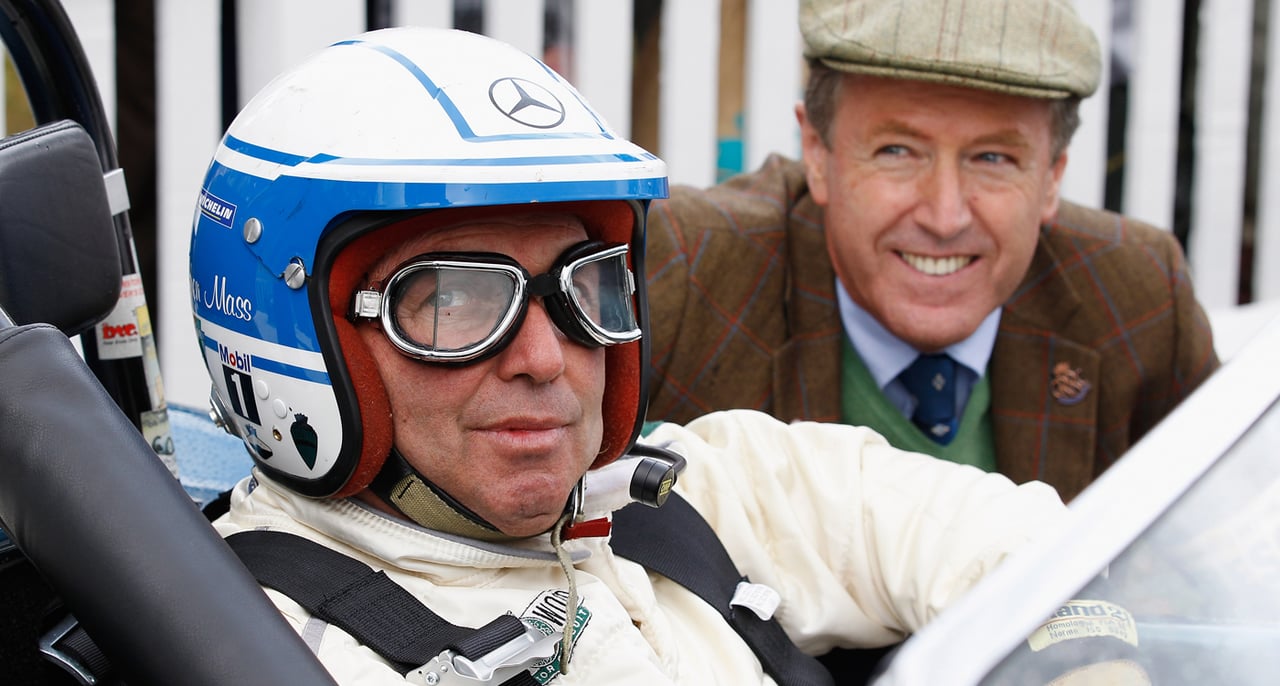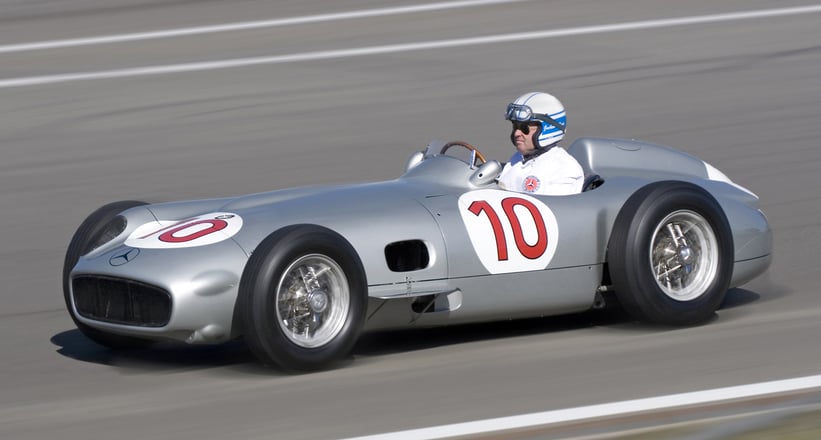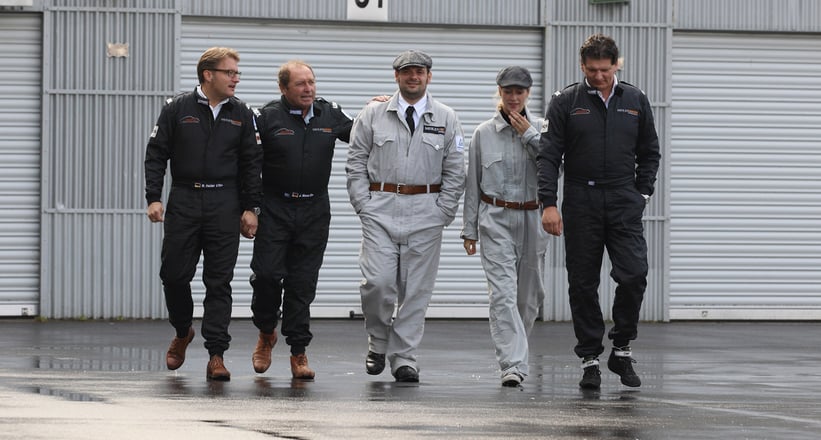 How seriously do you take the racing at the Goodwood Revival?
Very seriously! You must remember that you are going extremely fast – in precious cars that have been entrusted to you by the owners. And it is sensationally good fun to drift those 'old boxes' round the corners.
Many of the gentlemen drivers take their racing extremely seriously.
Of course, since many of them can at last afford their dream of racing, an experience that for whatever reason they were denied in their earlier life. Some drive very well, others have more luck than talent but, by and large, it's a great thing.
What will you be doing over the next 10 years?
Whatever time and health allows.
Photos: Getty Images / Rex Features