The 'Hippie' Porsche 917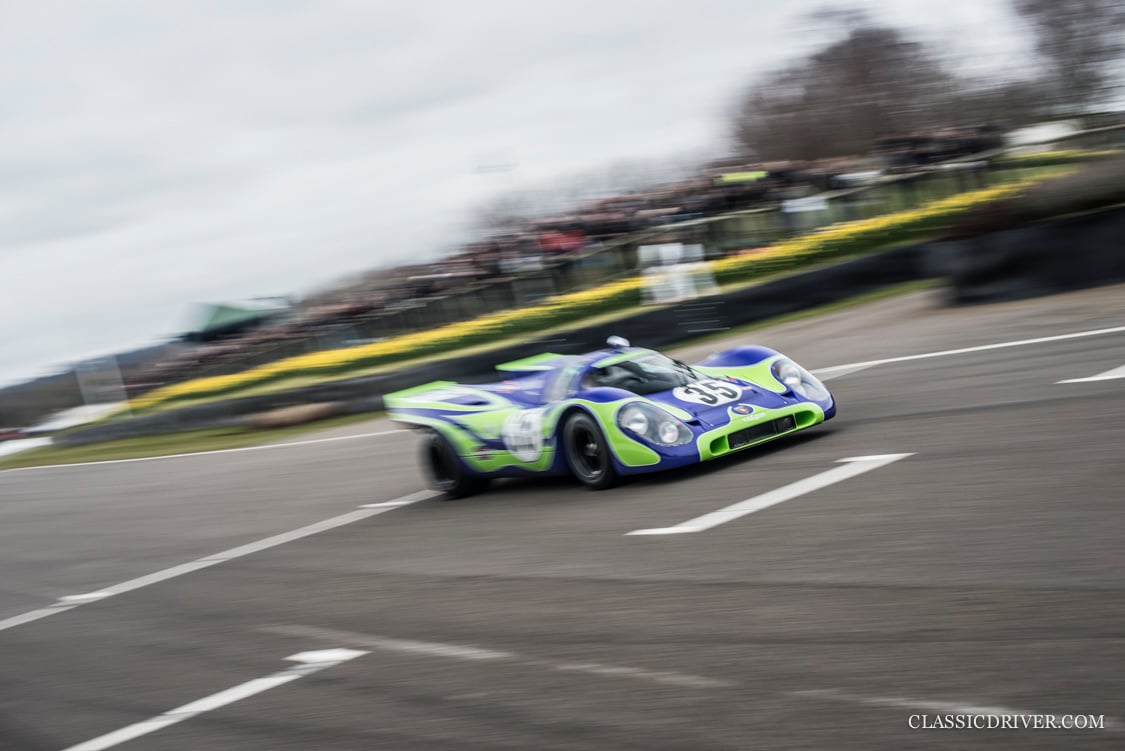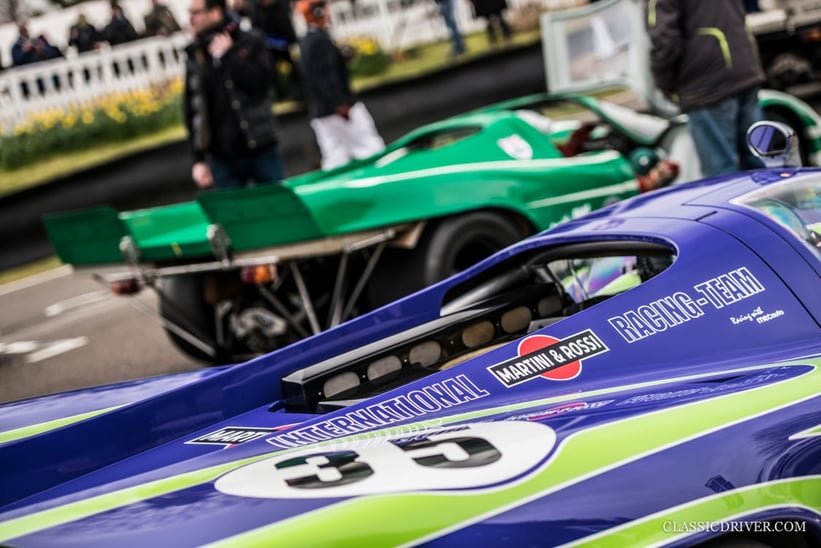 With so many Porsche 917s in attendance, this entire list could have been populated with examples of Stuttgart's seminal endurance racer. However, the re-emergence of the only original 917 painted in the legendary 'Hippie' livery, chassis 021, just about swung the vote. The owner chose to revert 021 back to the psychedelic scheme it wore briefly in 1970 – at the time inspired by chassis 043, the famous 'Hippie Car' that was scrapped by Porsche some years later.
Alan Mann Ford GT40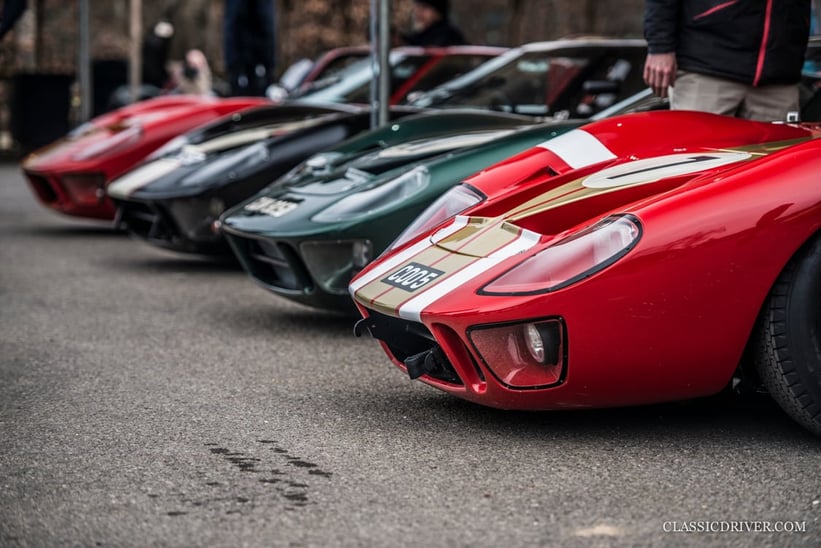 The faithful recreation of destroyed-in-period chassis 003 might not have been the only red-and-gold liveried GT40 to race in honour of legendary English racing team owner Alan Mann – but it was the only one driven by a Mann family member, in the form of Alan's son Henry. Fresh from a winter restoration, it looked absolutely stunning as it helped celebrate 50 years of the Ferrari-slaying American legend.
Lotus 79 JPS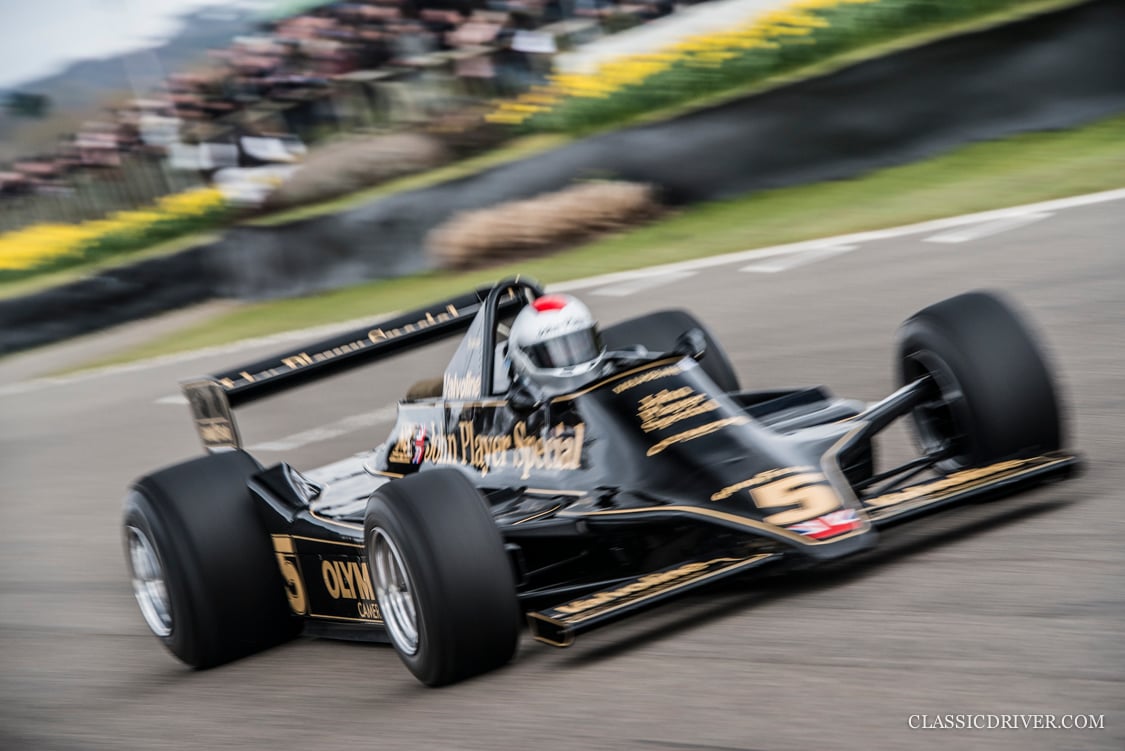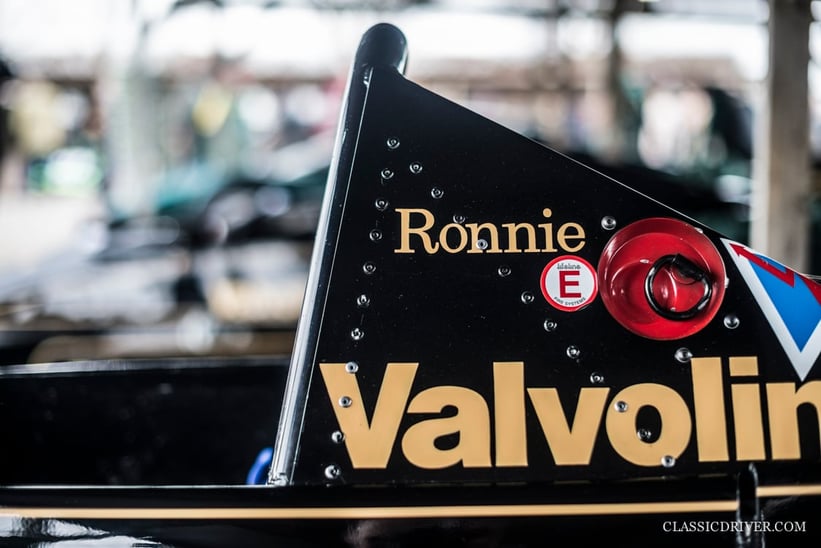 It's no surprise that our previous two choices happen to wear iconic liveries, and F1 paint schemes don't come much more memorable than the JPS Lotuses. The first true ground-effect F1 car, this Lotus 79 dominated the 1978 World Championship – and after doing the rounds during the high-speed demonstration laps at the Members' Meeting, it joined its static-display successor, the Lotus 80, in the paddock.
Aston Martin DBR4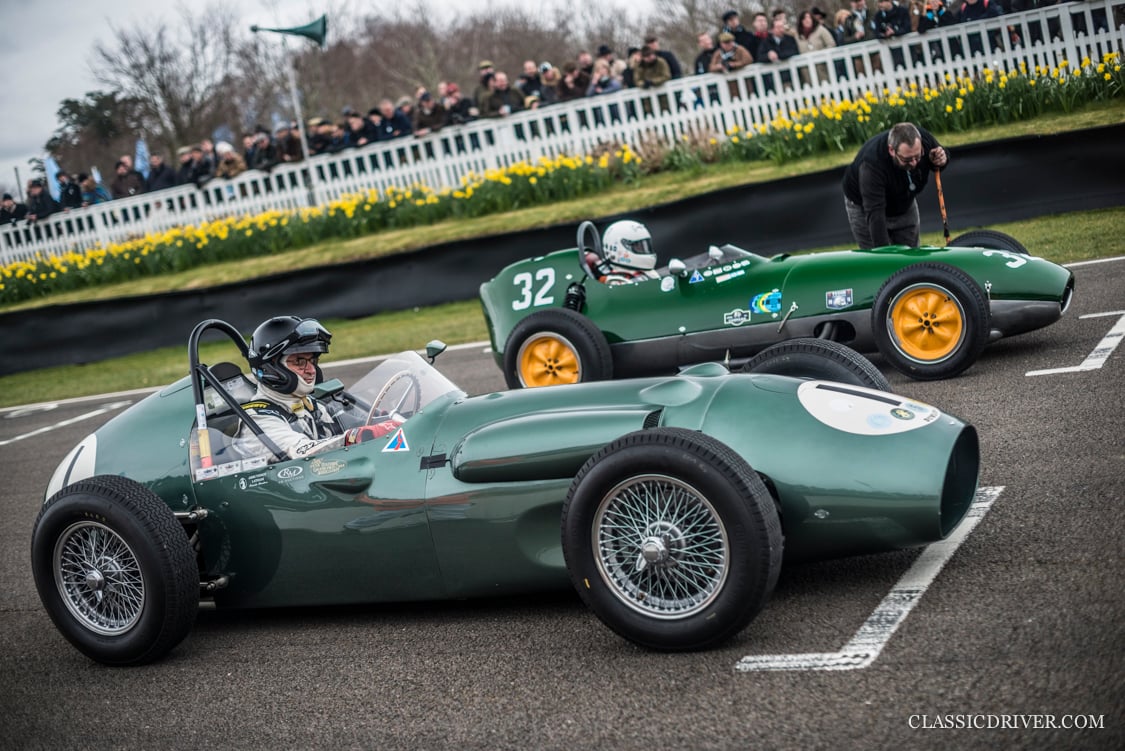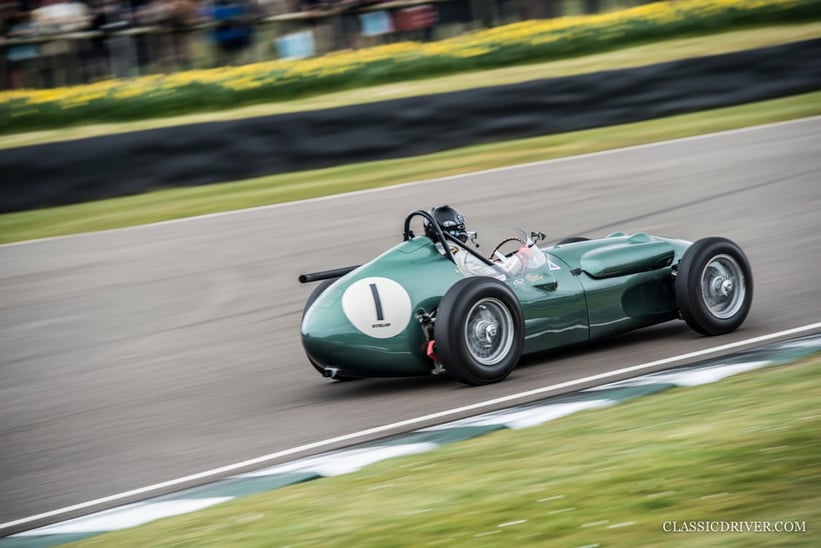 Yes, the Aston Martin DBR4 might have been rendered obsolete as soon as it arrived due to its front-engined nature, but it's for that reason that it's so special today – it remains the only Grand Prix car ever made by the factory. The fact that Aston Martin badges now appear on Red Bull's new F1 car make it all the more topical.
W196 Streamliner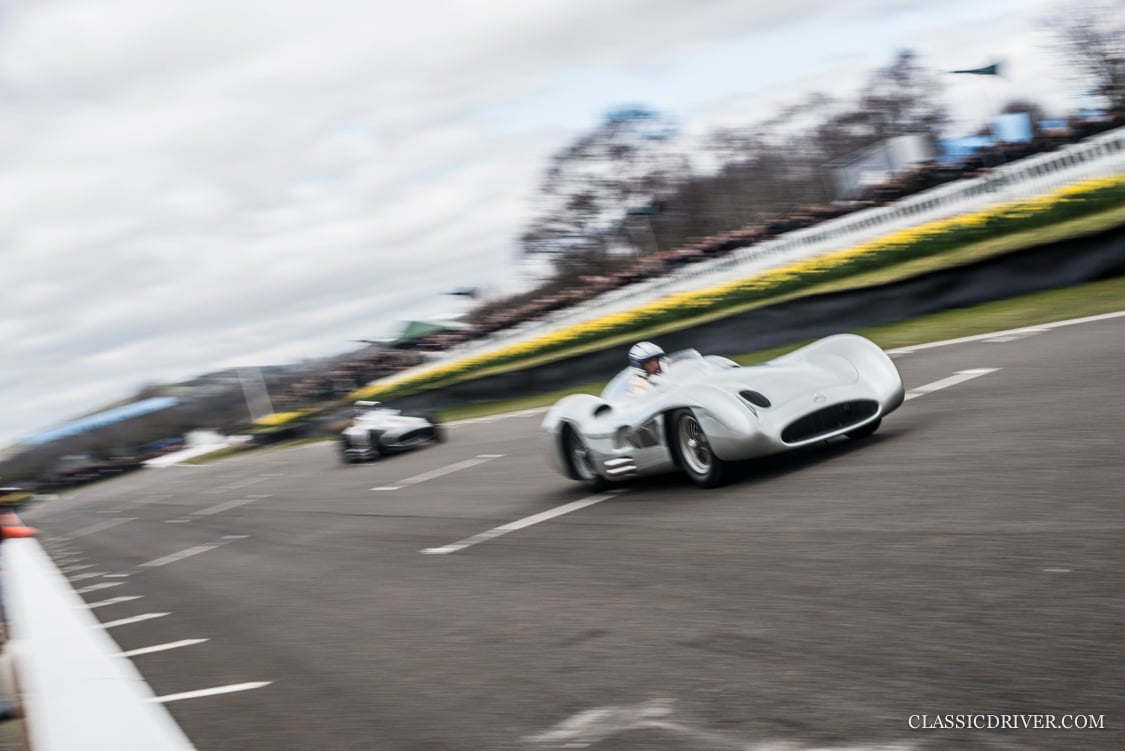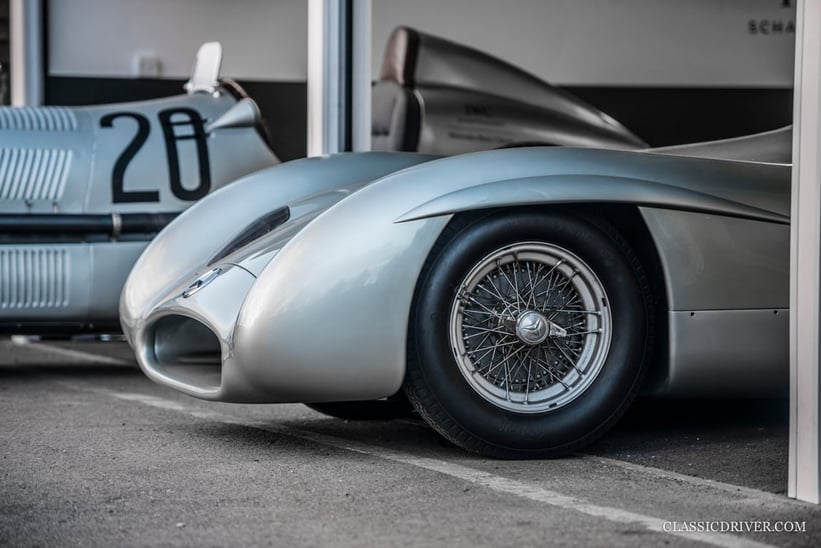 Saturday saw the W196 Streamliner take to the track alongside its open-wheeled counterpart, with Mercedes legends Jochen Mass and double-F1 World Champion Mika Hakkinen on driving duties. When not on parade, the stunning W196 took residence on the IWC stand alongside an older relative, a W25.
Photos: Rémi Dargegen for Classic Driver © 2016