Haunting spirits in the Californian desert with a Rolls-Royce Cullinan
Dusty roads, hippy hideaways, UFO landing domes and towns stuck in the year 1962 – what better place to embark on a spiritual journey than the Californian desert? For our soul-searching author Błażej Żuławski, there was only one car fit for the job: the Rolls-Royce Cullinan…
Long before they posed in front of the world's most luxurious hotels, Rolls-Royces were extraordinarily durable. There certainly weren't many other cars in the 1920s that could drive from London to Edinburgh in top gear, cross unpaved Alpine passes and even (with some modifications) serve as military tanks in Middle Eastern deserts.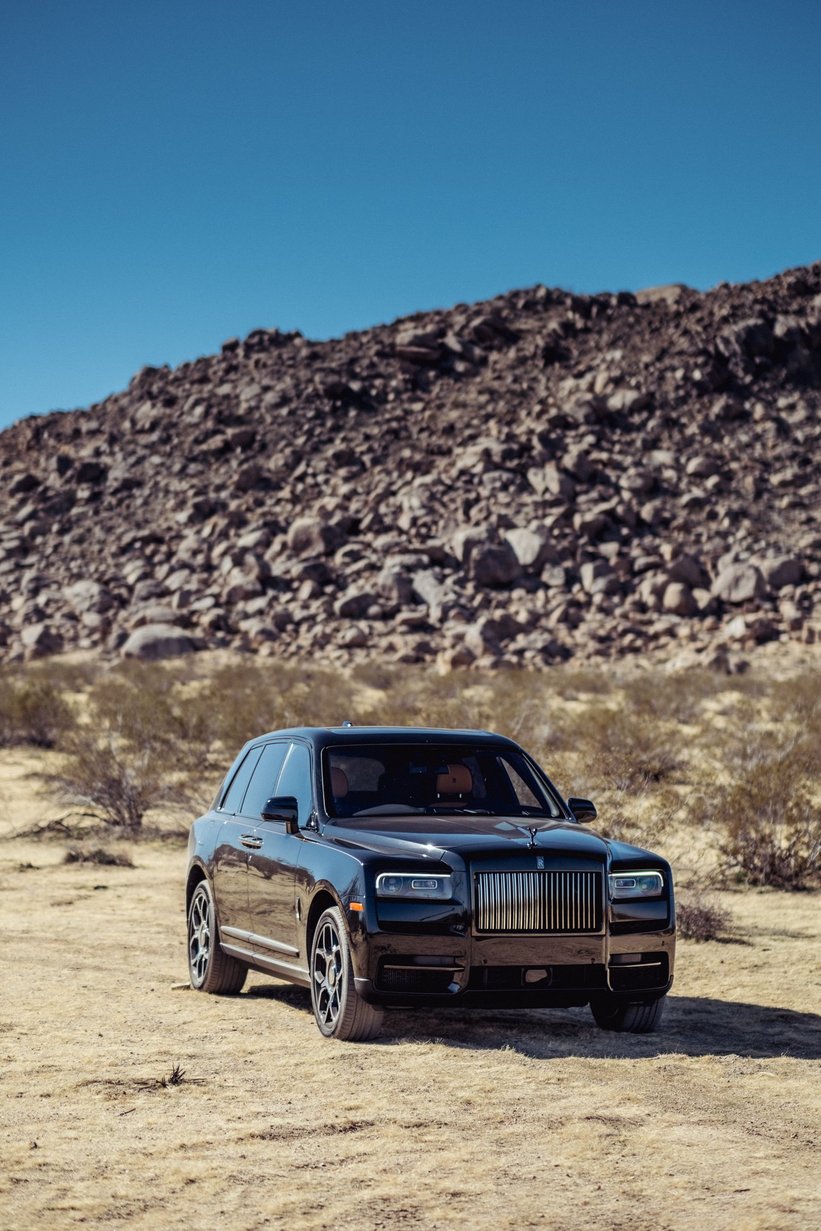 That might have been a century ago, but it shows that if there's one company besides Land Rover and Jeep that's entitled to build big four-wheel-drive cars, it should be Rolls-Royce. Of course, this did not stop the motoring press from expressing its disgust when the brand announced the development of its first luxury SUV: the Cullinan.
Today, the Cullinan proves that an SUV with the Spirit of Ecstasy mascot on the bonnet is what the market wants. I've always been agreeable to the car's purpose, and its tremendous sales success therefore came as no surprise to me. But not having had the chance to drive the Cullinan at its launch, I couldn't help wondering whether BMW has achieved the unenviable task of making such a car feel like a 'proper' Roller.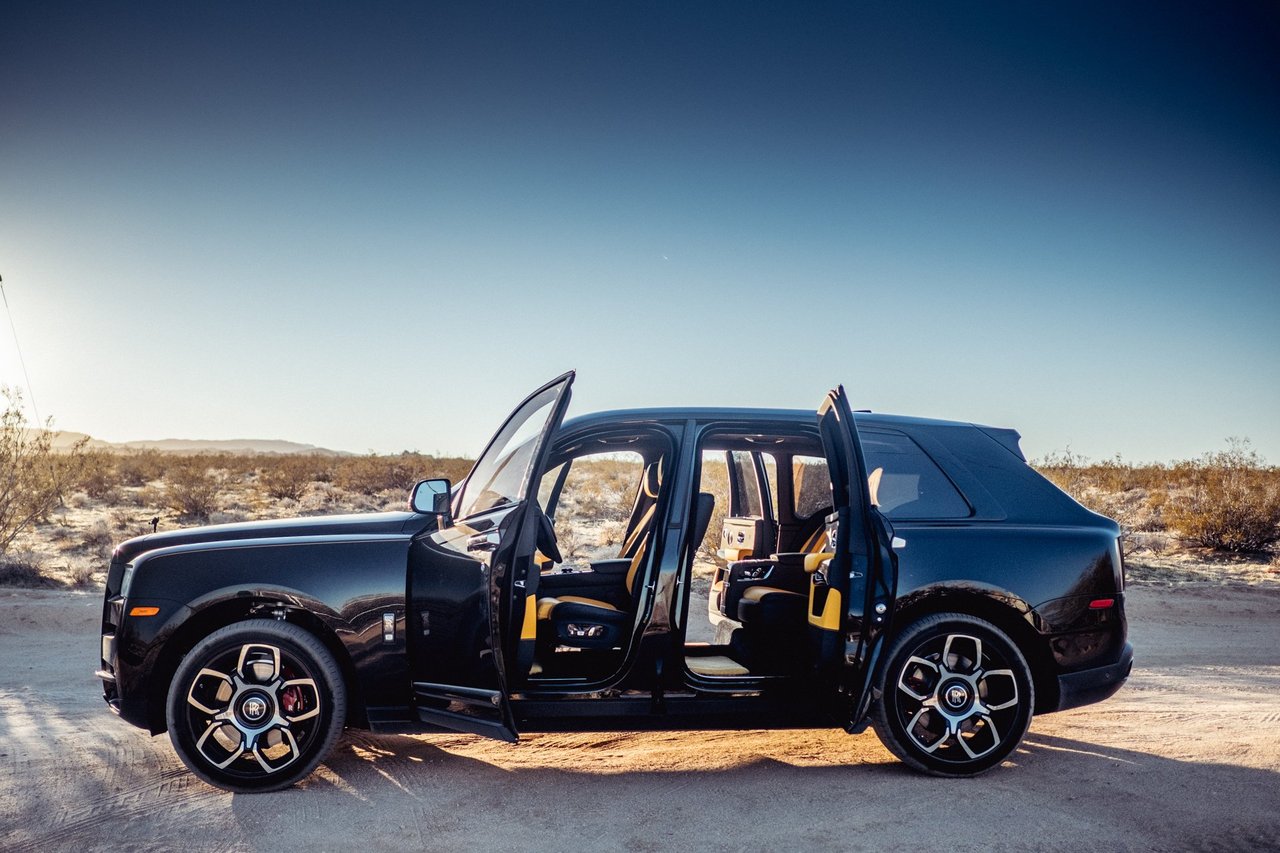 What better way to find out than during a weeklong journey across Southern California – one of the Cullinan's primary markets – with the recently launched Black Badge flagship version?
An old Wild West town; quartz mountains that concentrate cosmic energy; and other manmade marvels including a white dome in the desert called the Integratron, hip Airstream trailer parks, Palms Springs' mid-century architecture, and a bohemian Airbnb retreat in the heart of Yucca Valley that's run by an Italian prince, film director, musician and eccentric – a place where clothing is optional and freedom of mind mandatory. All of these were on my itinerary.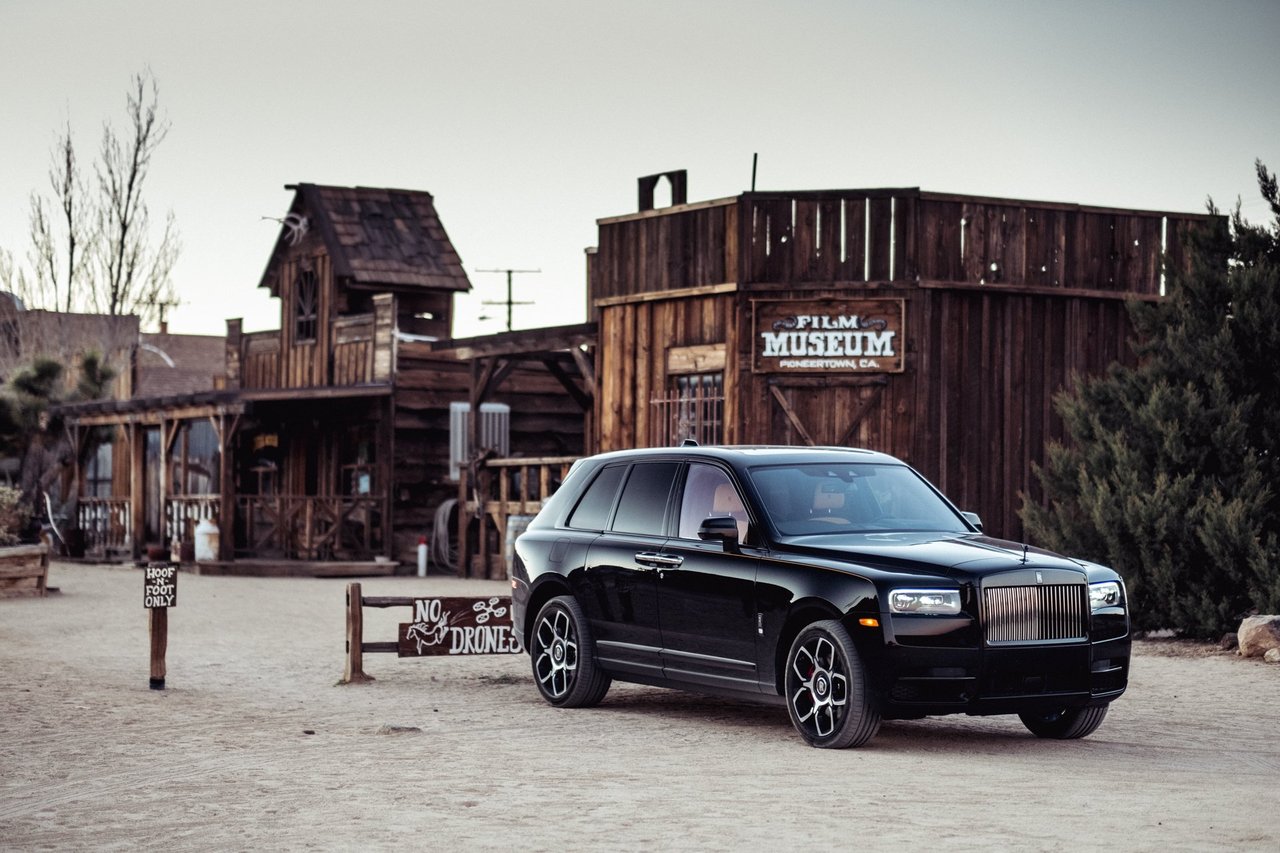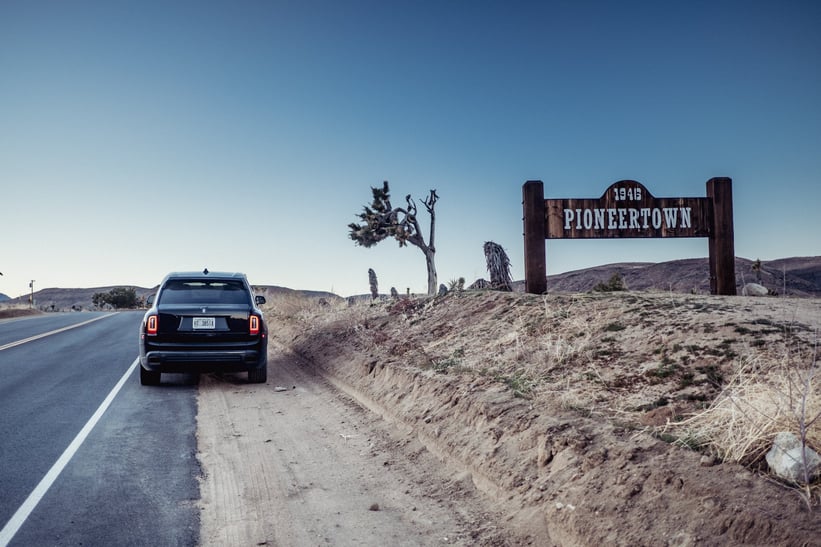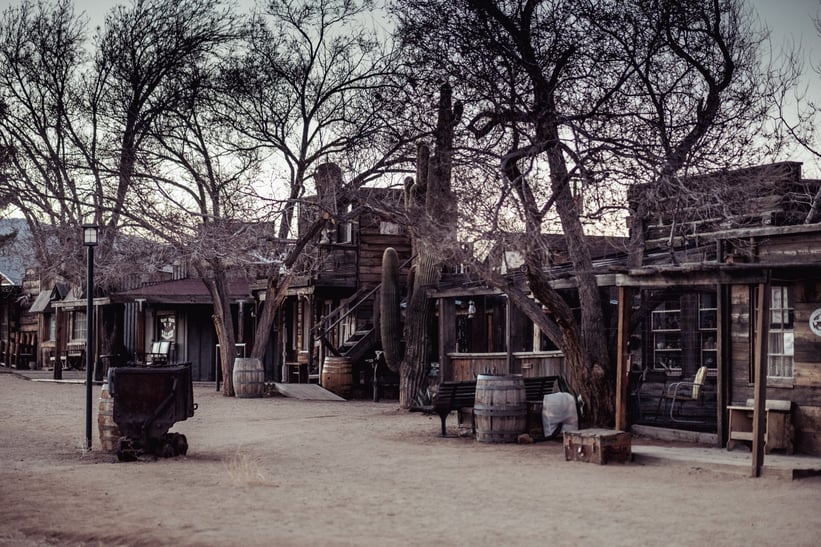 "It was a sleepy, late evening when a stranger rode into town. He was dressed in black. His hat, sturdy leather jacket, boots and even his horse were all as black as the incoming night…"
The sun had already set behind the surrounding flat-topped mesas when, like a lone rider out of a Wild West flick, Cullinan and I roll into Pioneertown. An 1880s movie-set town built in 1946, it featured in over 50 motion pictures and television shows during the 1950s and '60s.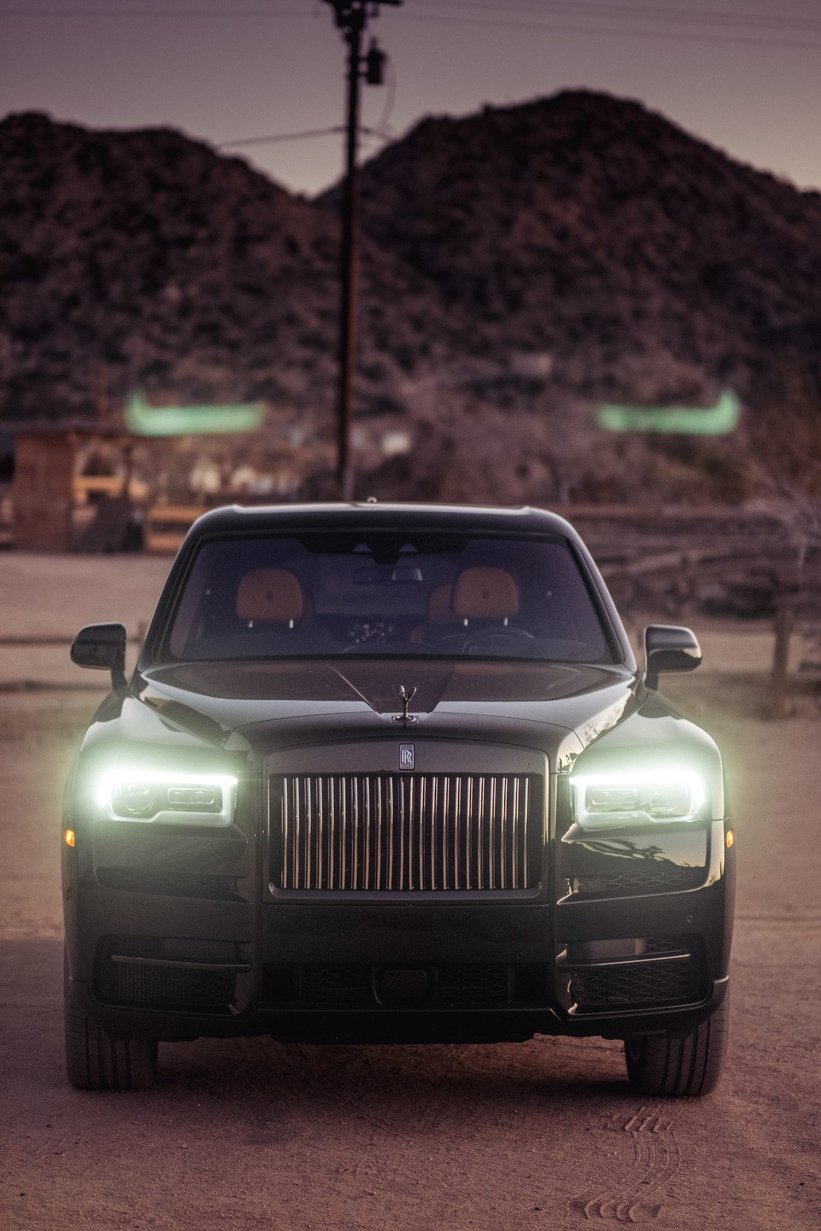 After the monotony of the Interstate, we attacked the winding canyon road leading up to Pioneertown with gusto. The great 2.7-tonne Cullinan controlled its body with relative ease and the typically light Rolls-Royce steering capably relayed what was happening at the tyres. I was impressed by how agile this rolling grand piano was when I needed it to be.
We park on the edge of the town and marvel at its charming architecture, which, contrary to what you might think, comprises real buildings and not merely facades. There are shops, a rustic motel, bowling alley, saloon and even a functioning church. The town is already closed for business, but people are rushing to the famous Pappy & Harriet's Pioneertown Palace honky-tonk, where the likes of Paul McCartney, Robert Plant, the Arctic Monkeys and Lorde have performed in the past.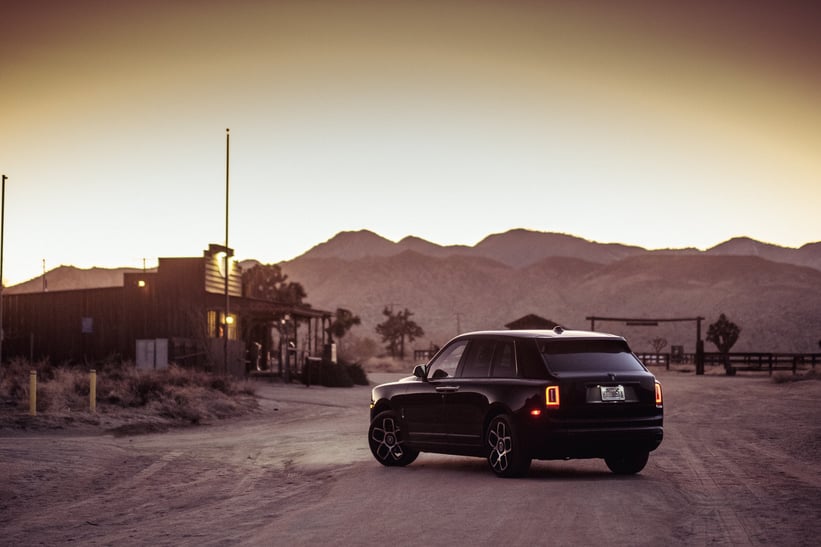 The sky turns purple, then blue, then lights up with stars. The first chords of a country song can be heard, amplified every time someone opens the restaurant's doors to go for a smoke. I notice that, among the Chevy and the Ford pickups, the Rolls-Royce looks tiny. 'So, it's not that big,' I think to myself, before setting off beneath my own starlit roof.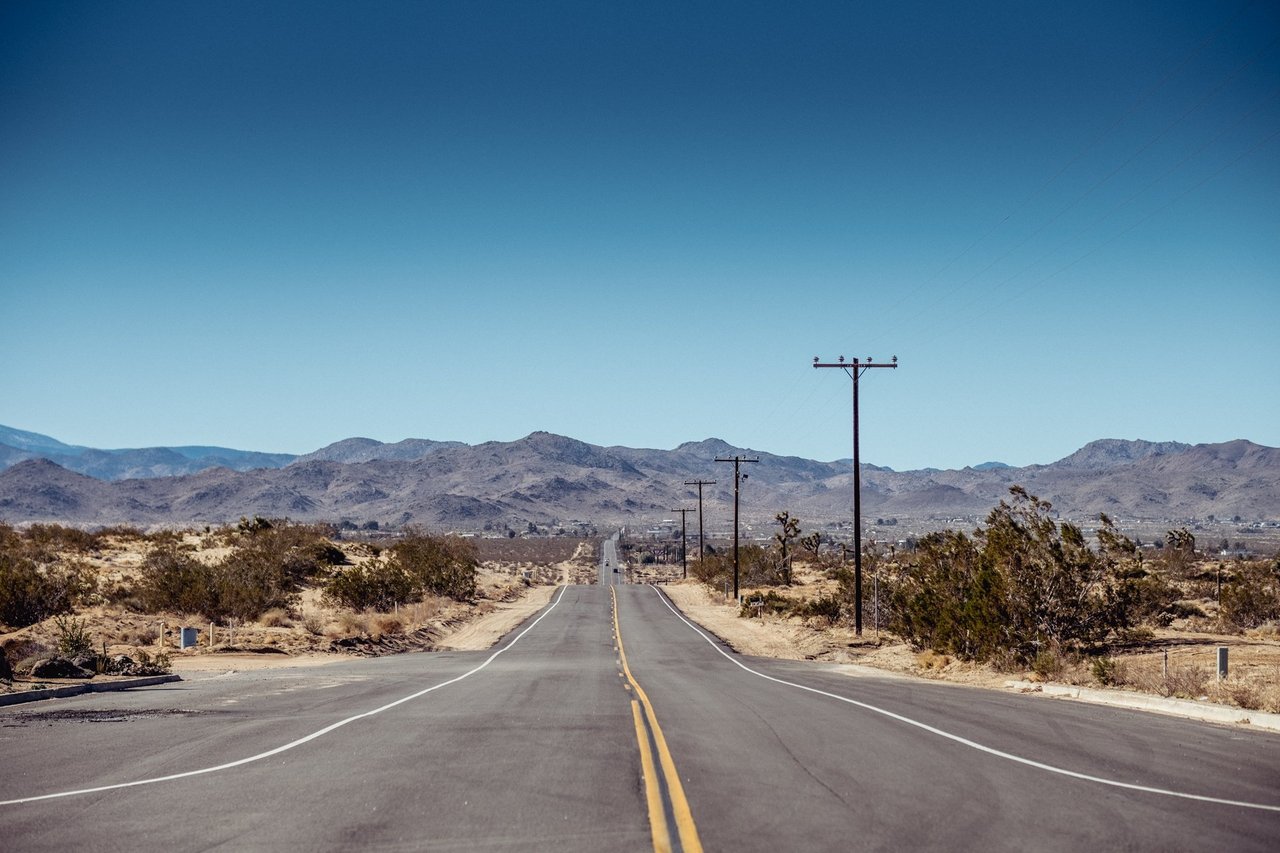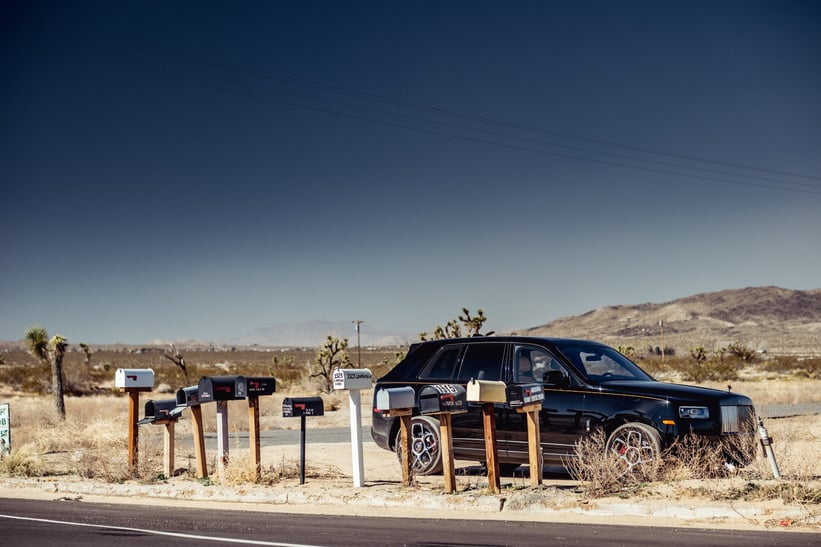 "Nobody knows, looks like we haven't located us yet…"
"Once you get past Palm Springs and into the desert, people start to vibrate at a different pitch than they do elsewhere," Anthony Bourdain once wrote. After spending a few days on the edge of where the Mojave and Sonoran Deserts meet, I agree with him.
A friend told me that some people can't handle the vastness, emptiness and quietness of the desert. They like it at first, but then go a little bit crazy – their brains are just not used to the lack of constant stimulation of normal day-to-day urban life. My short stay won't allow me to explore that side of my nature. I can only do the next best thing and drive down to see the Integratron, a 38-foot-tall white dome designed by the ufologist George Van Tassel after he encountered creatures from Venus.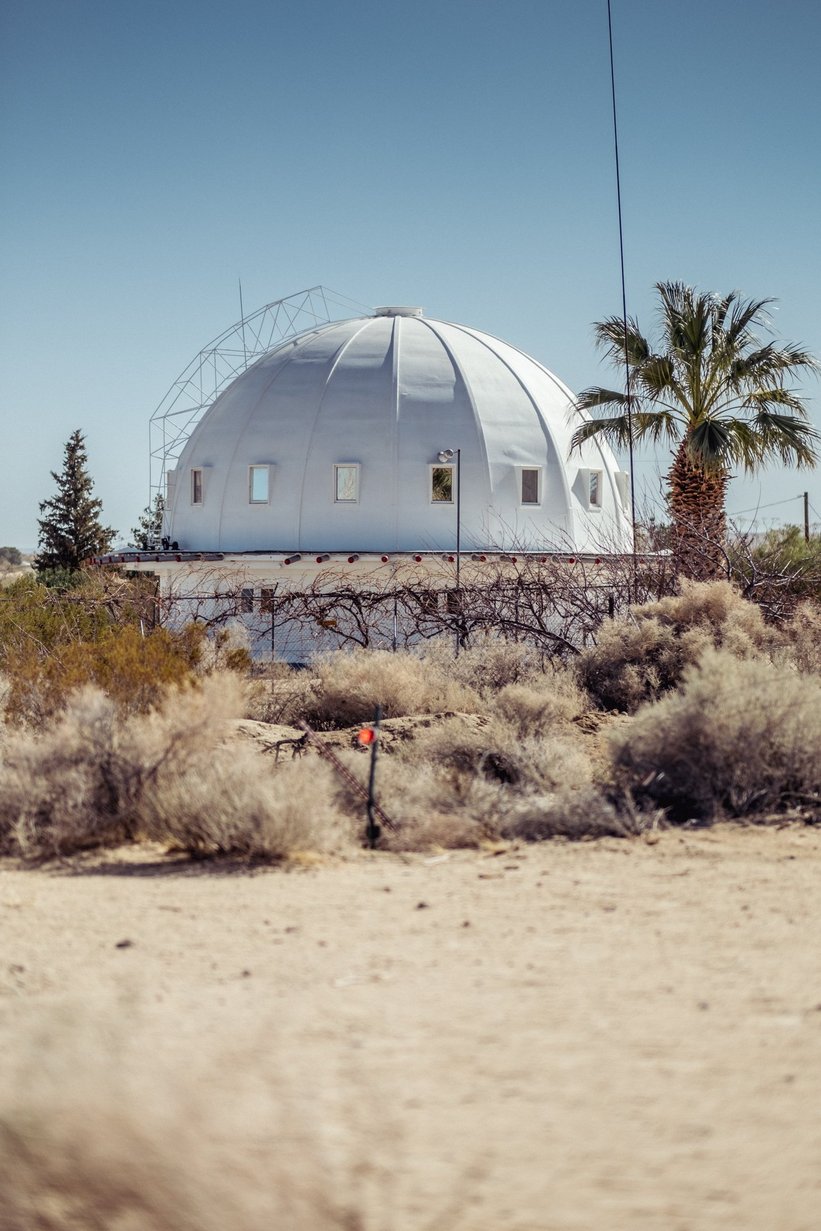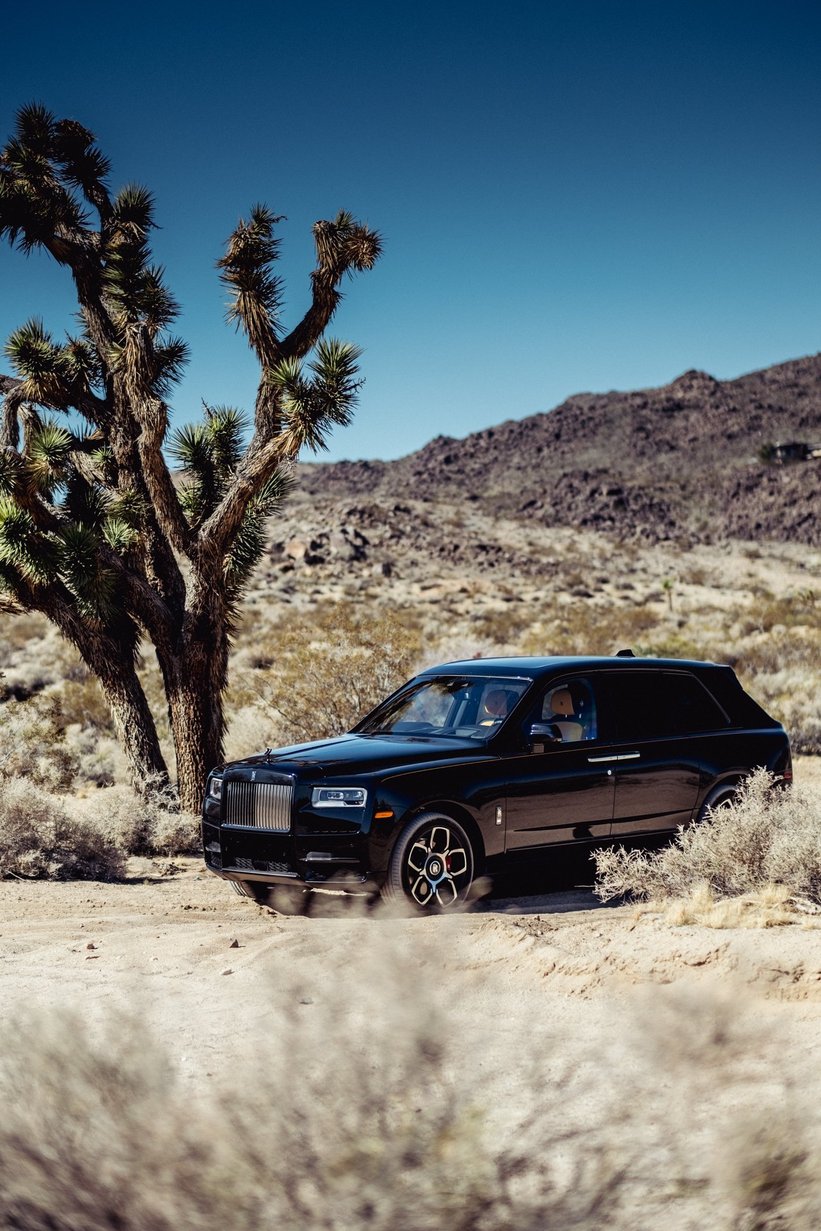 The unusual structure is an 'elastrostatic generator for the purpose of rejuvenation and time travel'. It also has great acoustical properties, which attract musicians and artists who like to practise or perform concerts in the white spaceship. Parked alongside the Integratron in the midday sun, the Cullinan reminds me of another sci-fi symbol: the obelisk from 2001: A Space Odyssey. I quickly vacate the premises, judging that those two energies don't really mix.
Roaming the unnamed dusty roads, seeking out photo opportunities such as the amazing Yucca trees that dwarf the Cullinan, I start to appreciate the big Roller's off-road capabilities. It's the possibility to raise the suspension on rocky terrain, but perhaps more the effectiveness of the car's four-wheel-drive system. Because the brakes are the only weak link, you find yourself dabbing them to transfer the weight forwards and then flicking the car into corners like it's a 1990s Subaru, avoiding any embarrassing understeer incidents.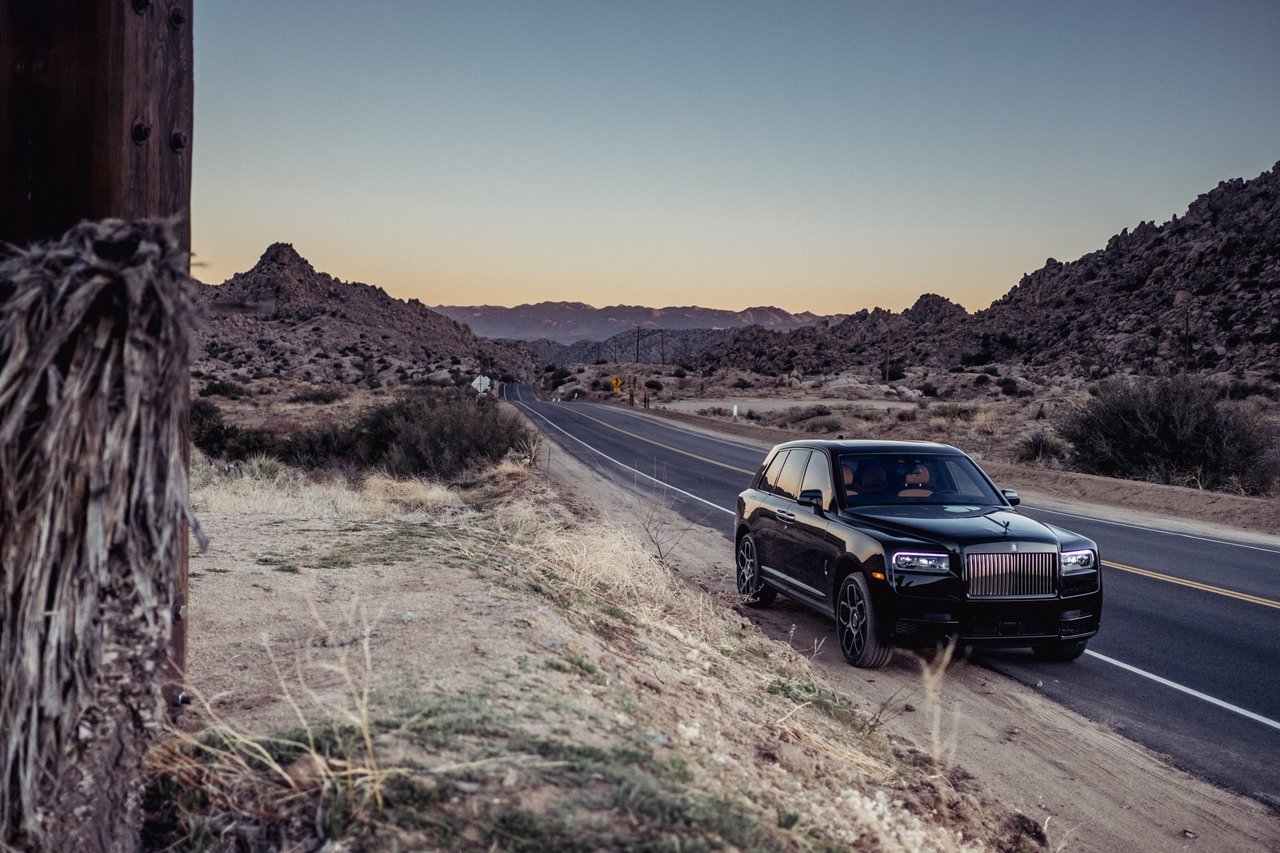 At the end of the day I park the satisfyingly dusty Rolls next to a small hill formed entirely of quartz – a location my friend described to me as a 'place of power'. Feeling like one of the brothers from Wes Anderson's Darjeeling Limited, I briefly stand on top… and feel absolutely nothing, except the adrenalin from the day's driving.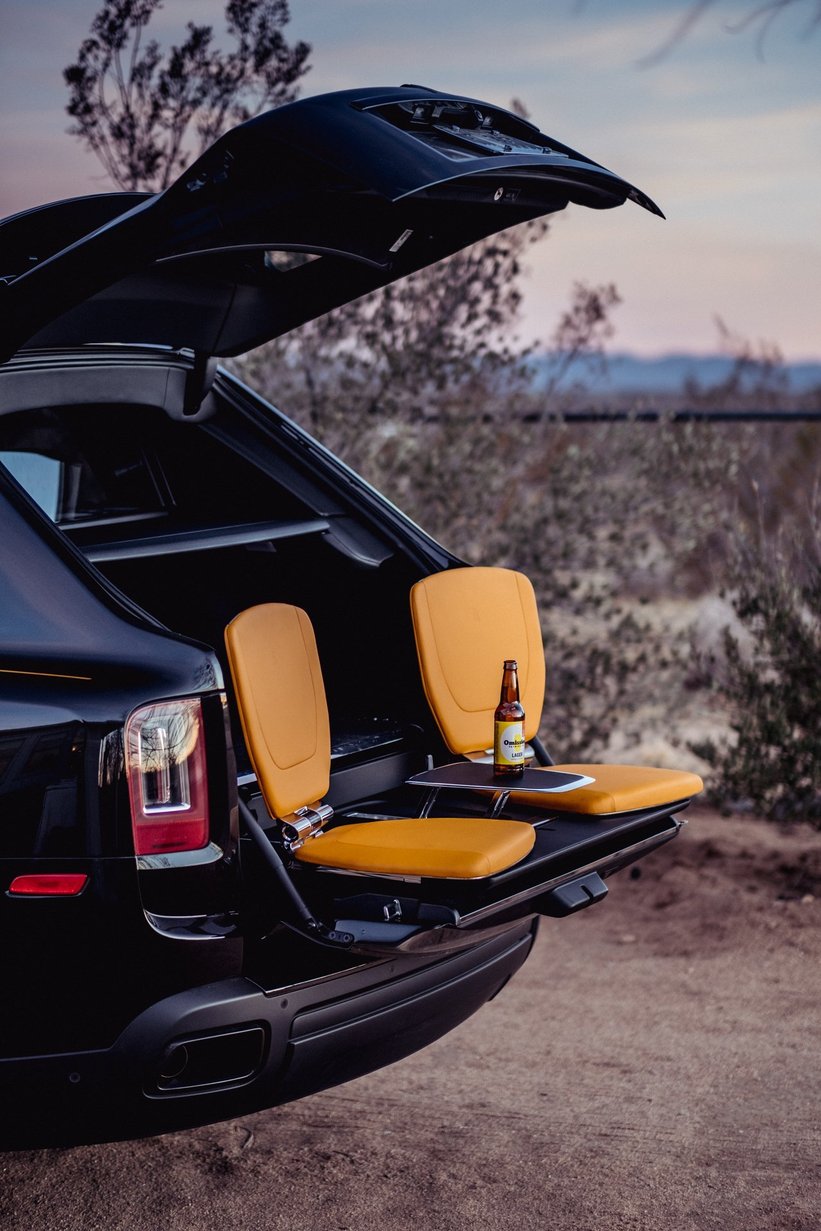 Feeling like a bit of a fraud, I walk back down the hill and deploy the Cullinan's 'viewing suite' to enjoy the last rays of sunshine and a non-alcoholic beer from the backseat fridge. I might not be spiritual, but I'm sure into spirited driving.
A conversation starter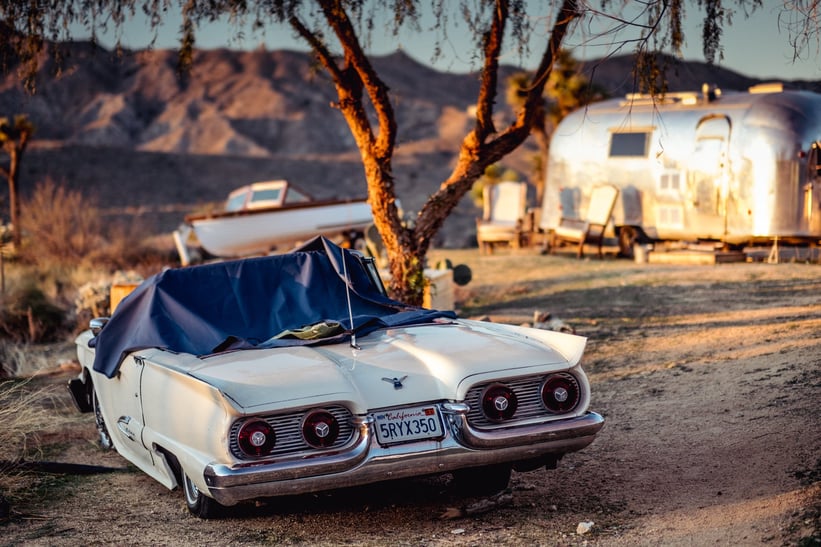 "Wait, you brought a Rolls-Royce to the desert?" We're sitting in the living room of a Yucca Valley house owned by the film director Tao Ruspoli and the guy who asked the question is one of his friends, a guitarist whose name I didn't catch. "Why?" he asks. "It seemed like the only reasonable thing to do," I reply, "In Beverly Hills, it would look so ordinary."
We all go out the look at the Cullinan and the guys go nuts over its sheer, over-the-top opulence – from the crystal champagne flutes, whiskey glasses and carafe to the electrically operated doors that open and close at the push of a button to the leather chairs that form a 'viewing suite'. Incidentally, the latter takes up a lot of the car's boot space, forcing me to put some items such as my camera bag on the floor behind the driver's seat. Fortunately, the automatically rising Spirit of Ecstasy mascot distracts you sufficiently from that particular shortcoming.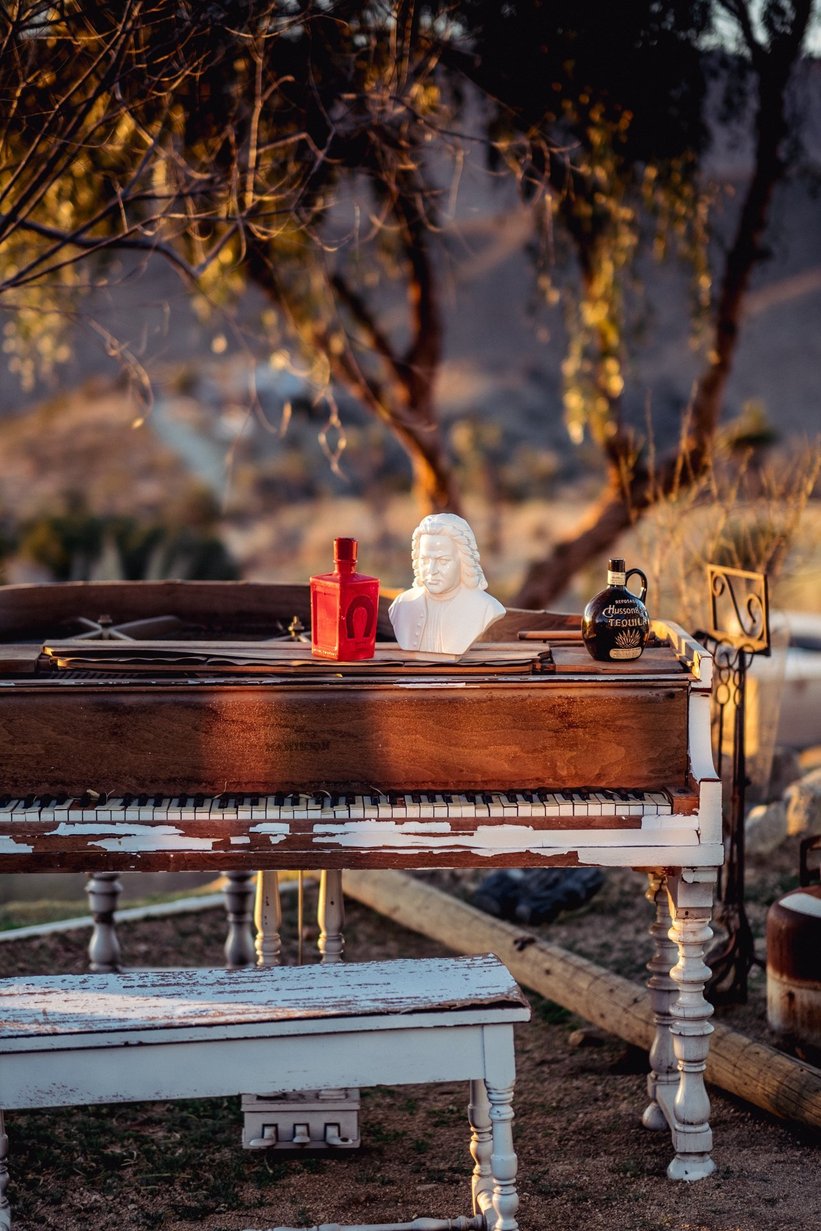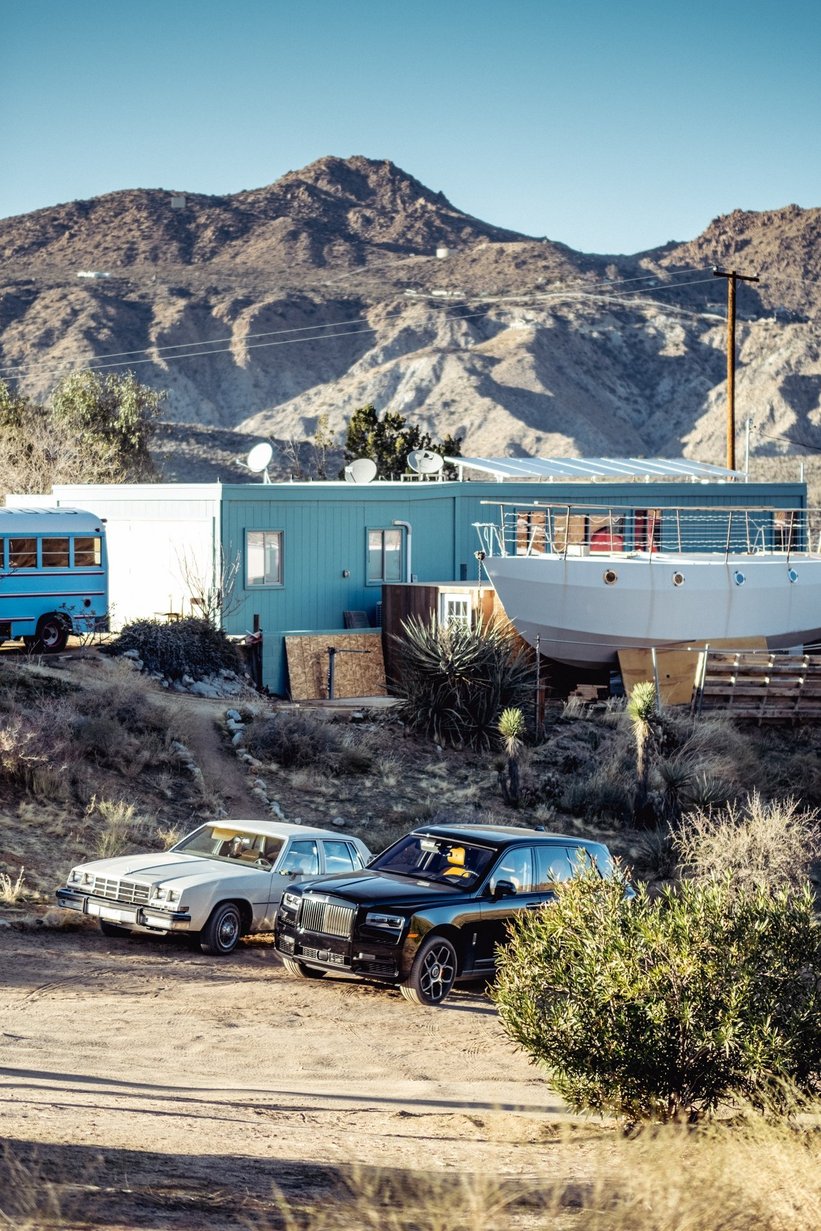 A descendant of a prominent Italian aristocratic family, Ruspoli built this place into an artist- and free spirit-friendly Airbnb retreat, at which you can stay and live in either a yacht, an Airstream caravan, a converted shipping container or a neighbouring house that's been entirely stripped out to form one gigantic open space full of light.
The sprawling compound is a testament to its creator's taste and imagination. There are inside and outside pianos, two hot tubs, panoramic views, a wooden speedboat and a 1958 Ford Thunderbird with a destroyed front quarter panel, which Tao sold to someone from the Thyssen-Aga Khan family. It's an open-air museum, a hangout for creatives, a vision pulled straight from the Mad Hatter's hat. It's a place in which a seemingly extravagant car like the Cullinan could feel as different as chalk and cheese. But, strangely, it doesn't – the Black Badge fits in here miraculously well.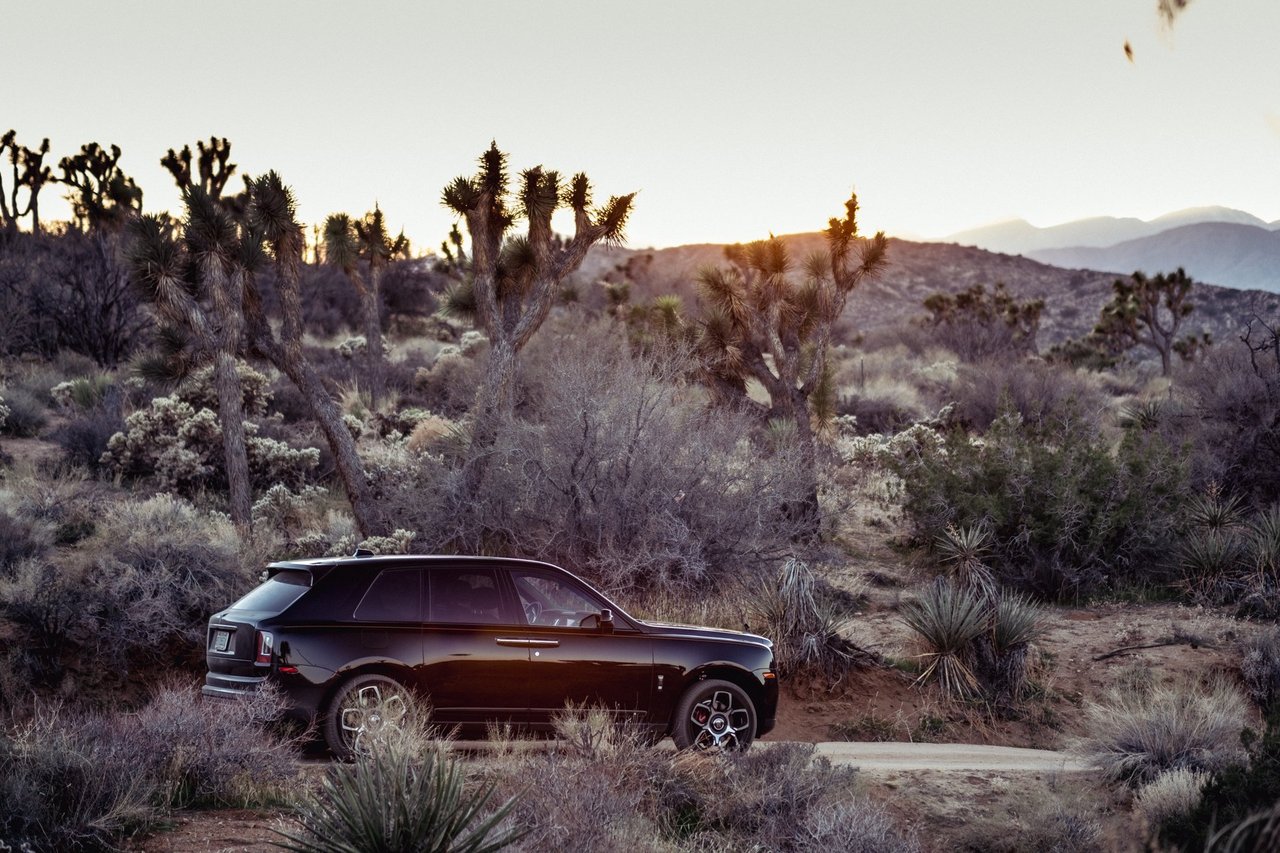 It also demonstrates its strongest power: that to spark up conversation. Everyone here has an interesting Rolls-Royce story, whether it's a friend who owns a body shop or the idea to exchange Tao's main transport, a beat-up Sovereign Jag for a MkIII Silver Spur. The Cullinan might be sportier than some would like, but it also has that true Rolls-Royce presence, understood by everyone. It unites people, no matter where they're from. Happy to have been able to see this odd retreat, I head back towards civilisation.
What's cooler than being cool? Palm Springs!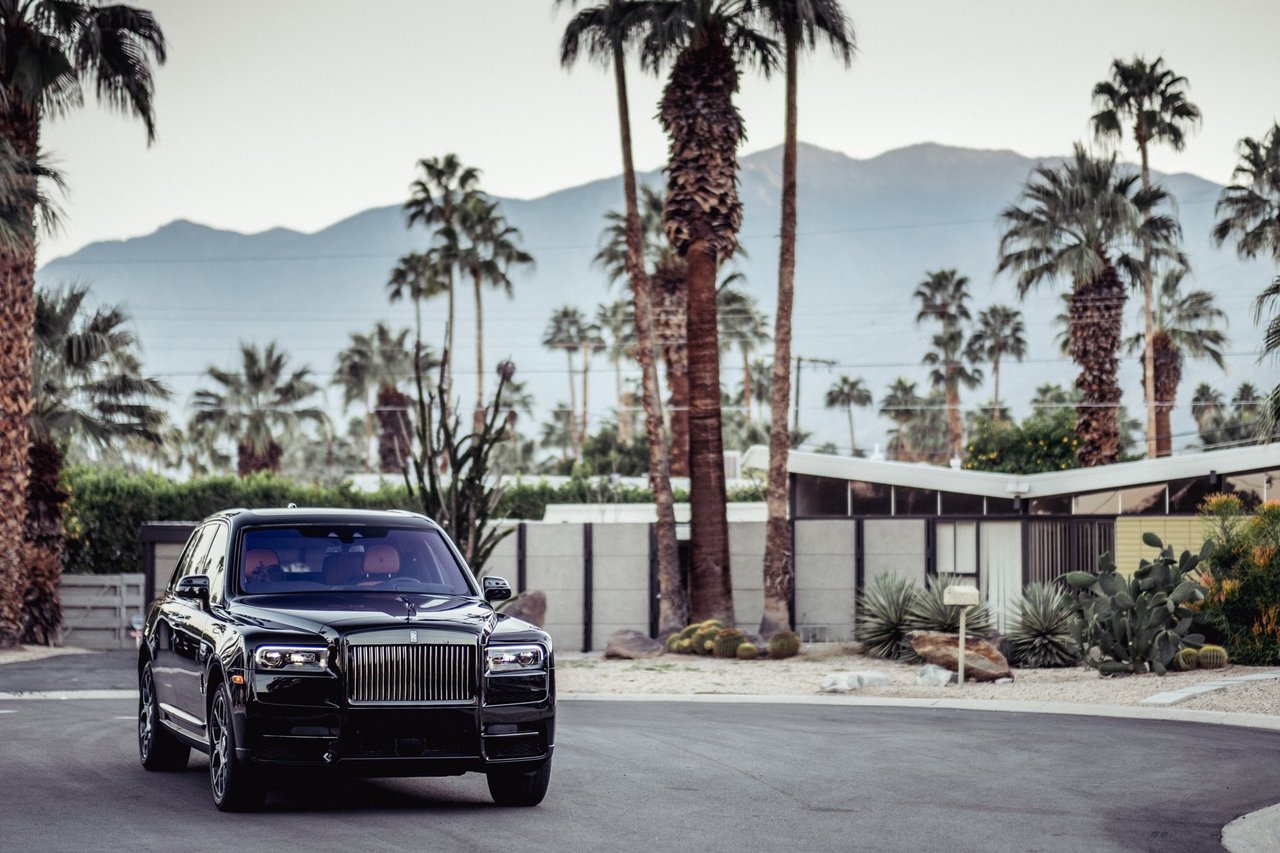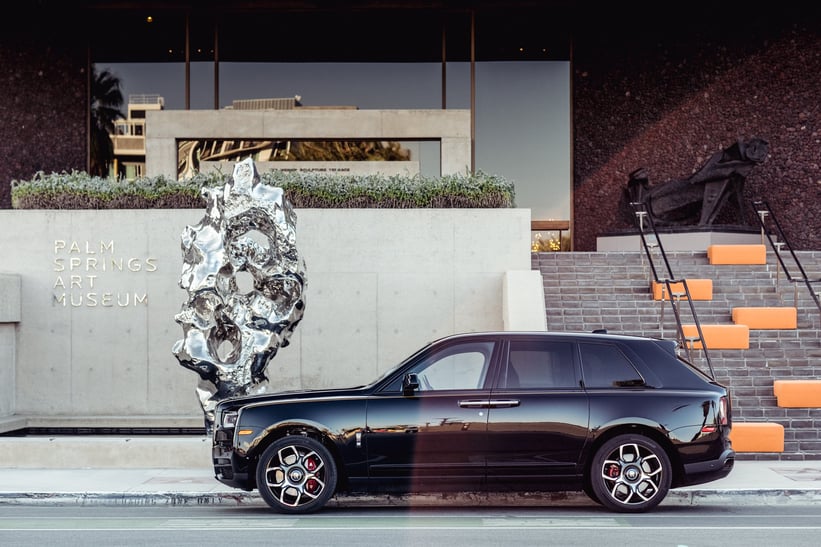 The house on 1070 E. Apache Rd. in Palm Springs was designed by architects William Krisel and Dan Saxon Palmer. Its olive-green façade and white butterfly roof are considered one of the finest pieces of mid-century residential modern architecture in a town that's constantly rediscovering its past as America's modernist mecca. "In Palm Springs, the years is permanently and precisely 1962," wrote Kurt Anderson in a 2000 New Yorker article. And he was right. But it's not just the residential buildings that make Palm Springs' time-machine atmosphere.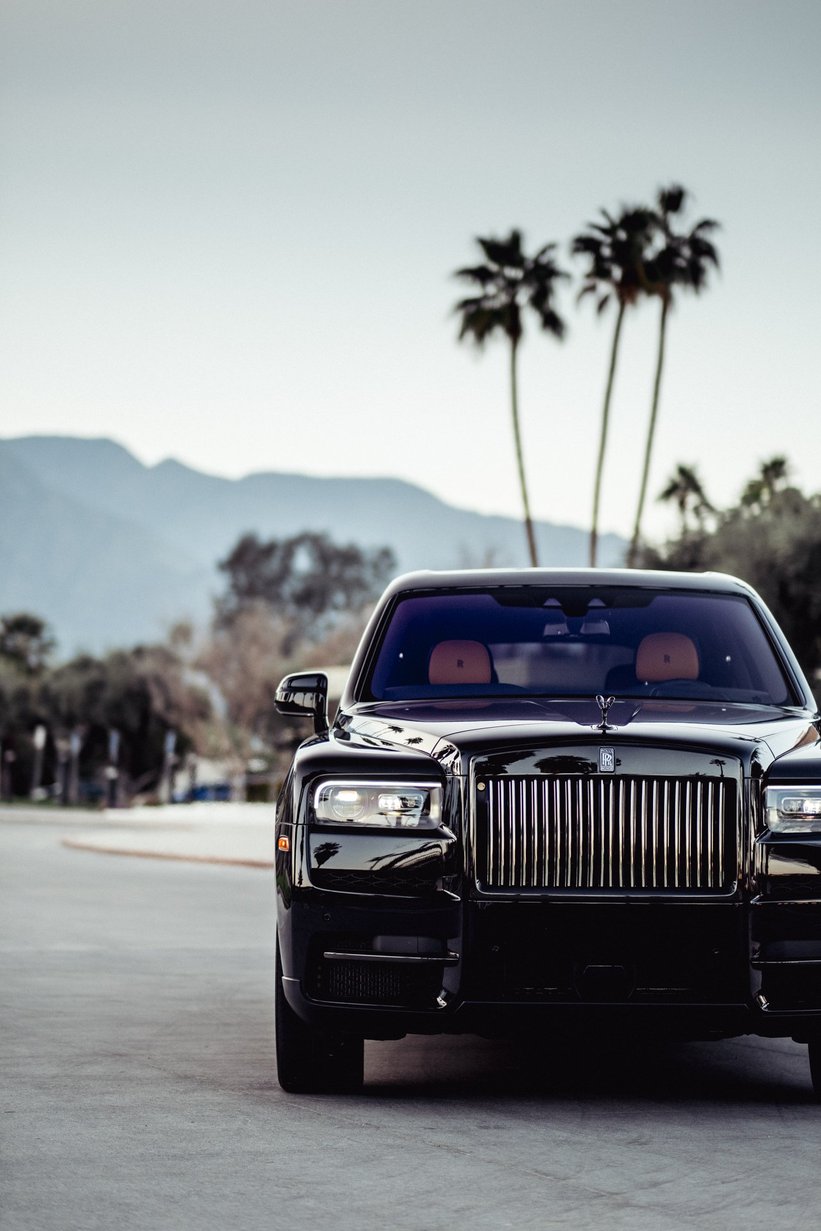 Shooting the car against this backdrop, a clichéd Instagram influencer's wet dream, I contemplate the Cullinan's most controversial characteristic: its looks. Aside from the yellow interior, which I wouldn't have ticked on the options list, I think it comes across as a cohesive and well-proportioned design. I realise that's probably because it's the Black Badge, which gets rid of all the brightwork and blends everything together in a uniform sea of black. But is it just the Palm Spring backdrop that makes me feel like this about the car's aesthetics? I quickly flick back through the photos of the places I've visited with the Cullinan. God damn it – it always looked good.
Proven DNA evidence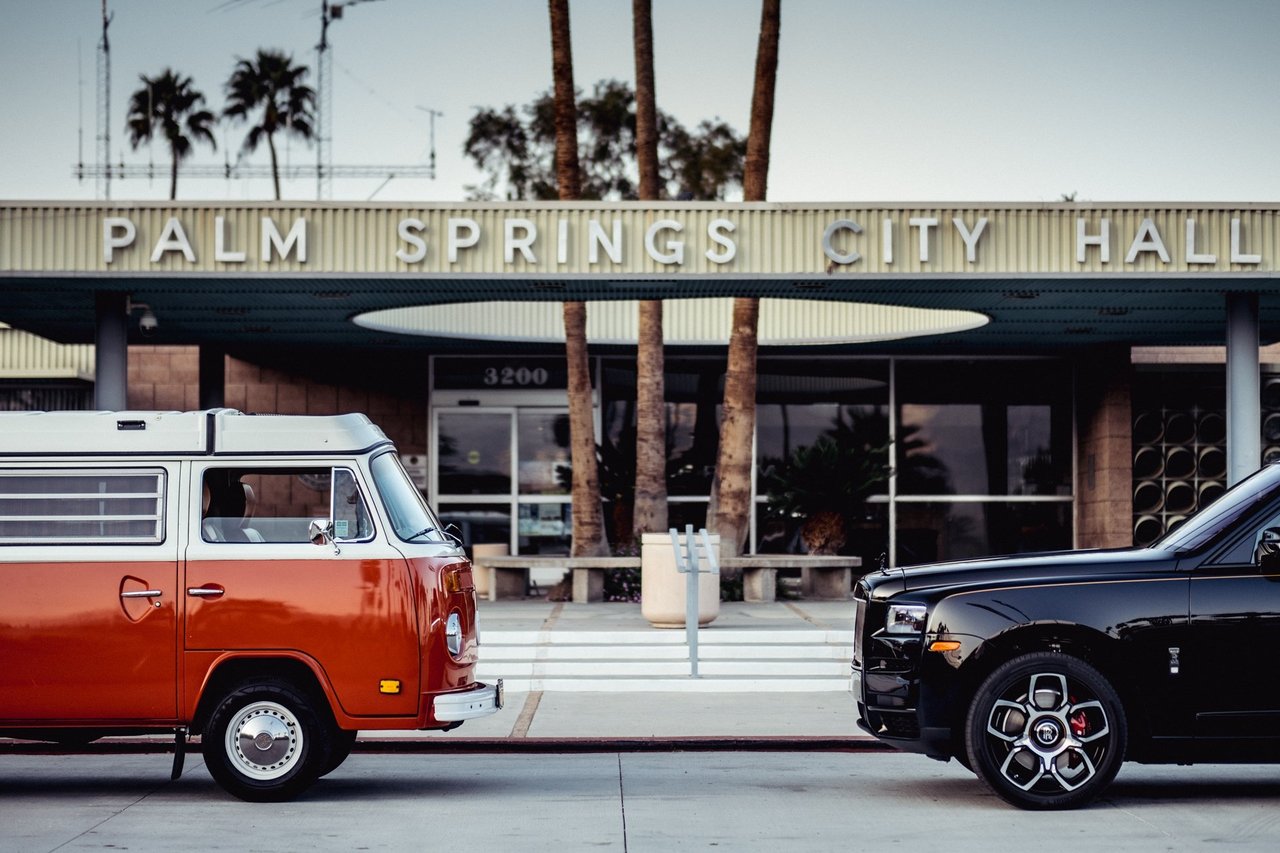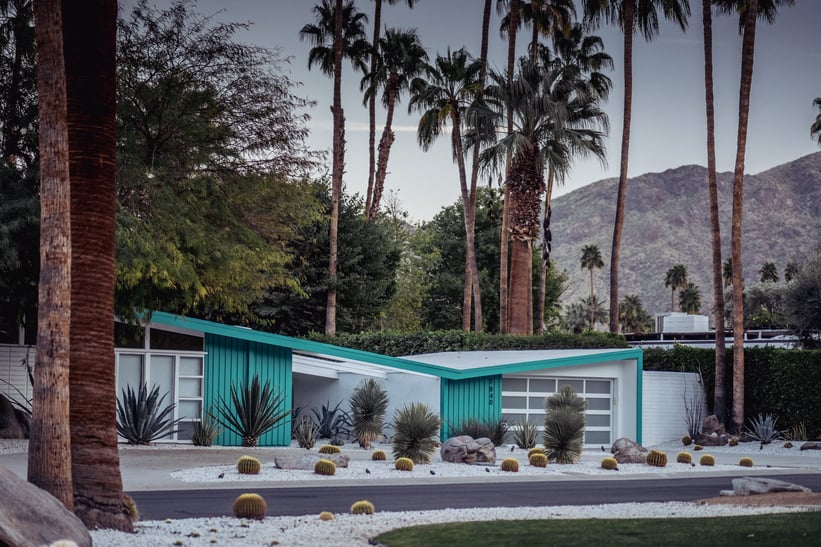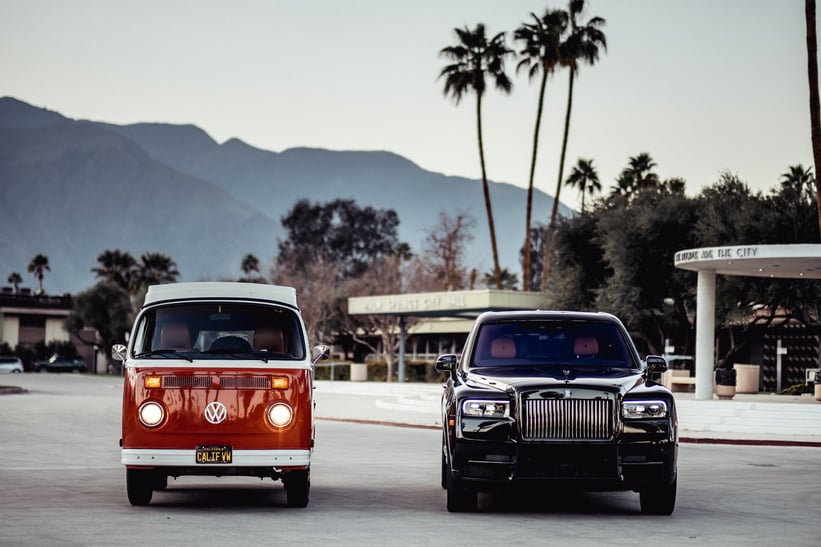 There should be a point to all this. And there is. After spending a week with the Cullinan, juxtaposing it against all these different environments and situations; after driving it slowly, quickly on interstate highways, and hard of winding asphalt and sand alike, I can attest to the fact that this is a full-blooded Rolls-Royce and California is a crazy place with many faces.
It's ever so quiet, comfortable, luxurious and effortless in its power delivery. It relaxes you in more ways than one – whether it's the commanding view of the road ahead, the soft, plush seats with their multitude of massage options or the high-end audio system delivering John Barry's theme from Zulu at full blast, inflating my ego even more.
In hindsight, I didn't really need to go to all this trouble to tell you that the Cullinan is worthy of the Rolls-Royce badge. Honestly, you can sense it after the first 35 seconds behind the wheel. You instantly recognise that familiar lightness, which shouldn't be mistaken for lack of 'feel' – you simply revel in the way the car wafts.
Photos: Błażej Żuławski for Classic Driver © 2020