Blasphemous or beautiful?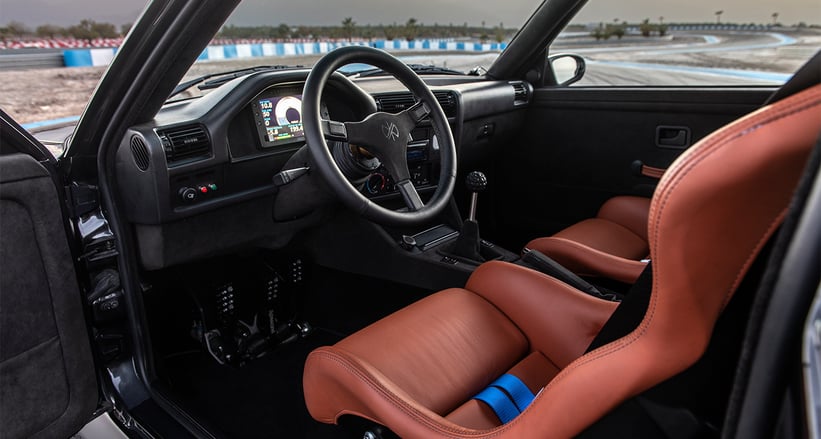 Redux Leichtbau is planning to sell 30 of these restomod BMW E30 M3s, each of which will be rebuilt from the shell up using the very best componentry available. But while Singer's 'reimagined' Porsche 911s fuse contemporary technology with classic styling, this is very much a modern interpretation of the cult-classic Bavarian 'bahnstormer, more akin to how Eugenio Amos approached his Lancia Delta Futurista.
Whether you think it's blasphemous or beautiful, these are the details you need to know about the Redux E30. After the donor car's chassis has been jigged, the legendary S14 four-pot is bored out from 2.3-litres to 2.5 (you can even specify a turbocharger, hiking power to 393HP), adjustable suspension is then fitted along with racing-derived brakes, and the shiny new forged wheels are shod with Michelin Pilot Sport 4 tyres. The boutique Beemer is then reupholstered to the exact taste of the owner. While there's no doubting that the quality of Redux Leichtbau's work is very high, we're not sure it's quite as special as one of Singer's restomod Porsche 911s. There's no word on pricing yet, probably because good donor E30s are ascending in value at such an alarming rate at the moment. Regardless, it's not going to be cheap.
Photos: Drew Phillips for Redux Leichtbau © 2019