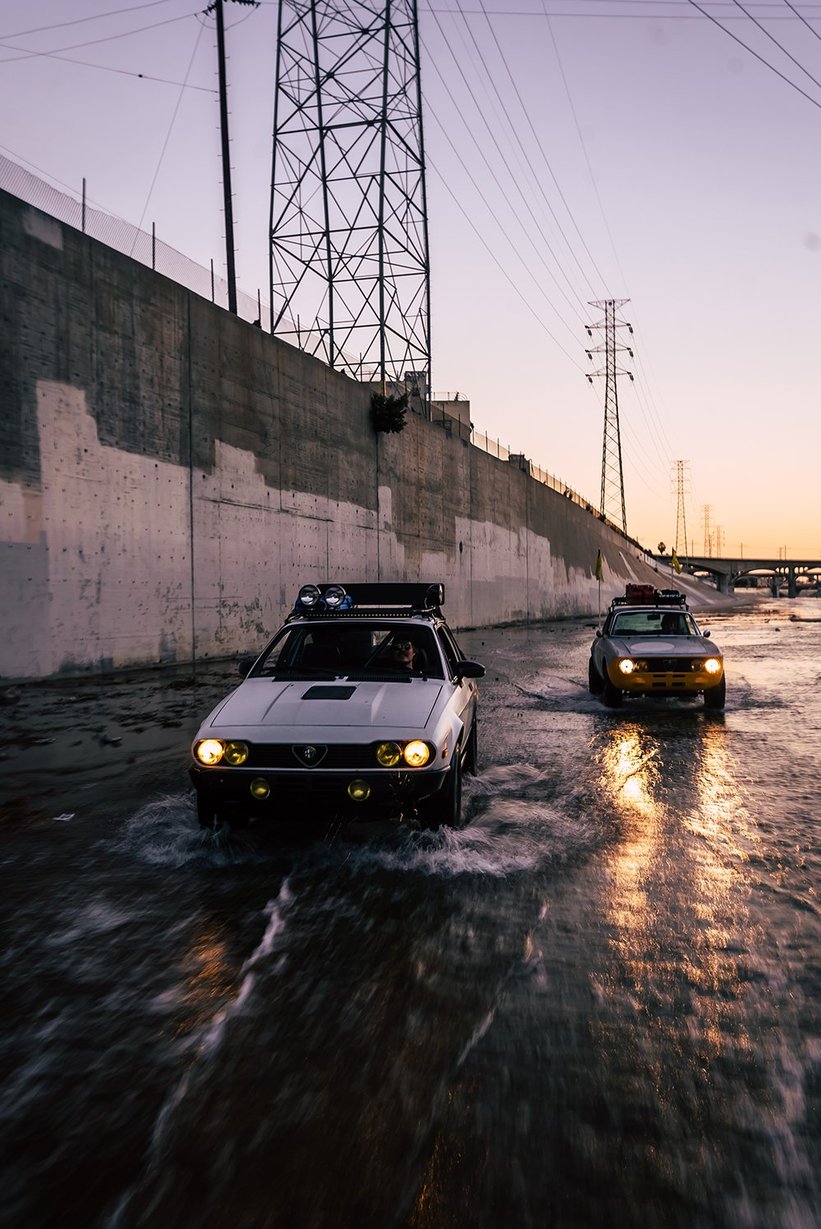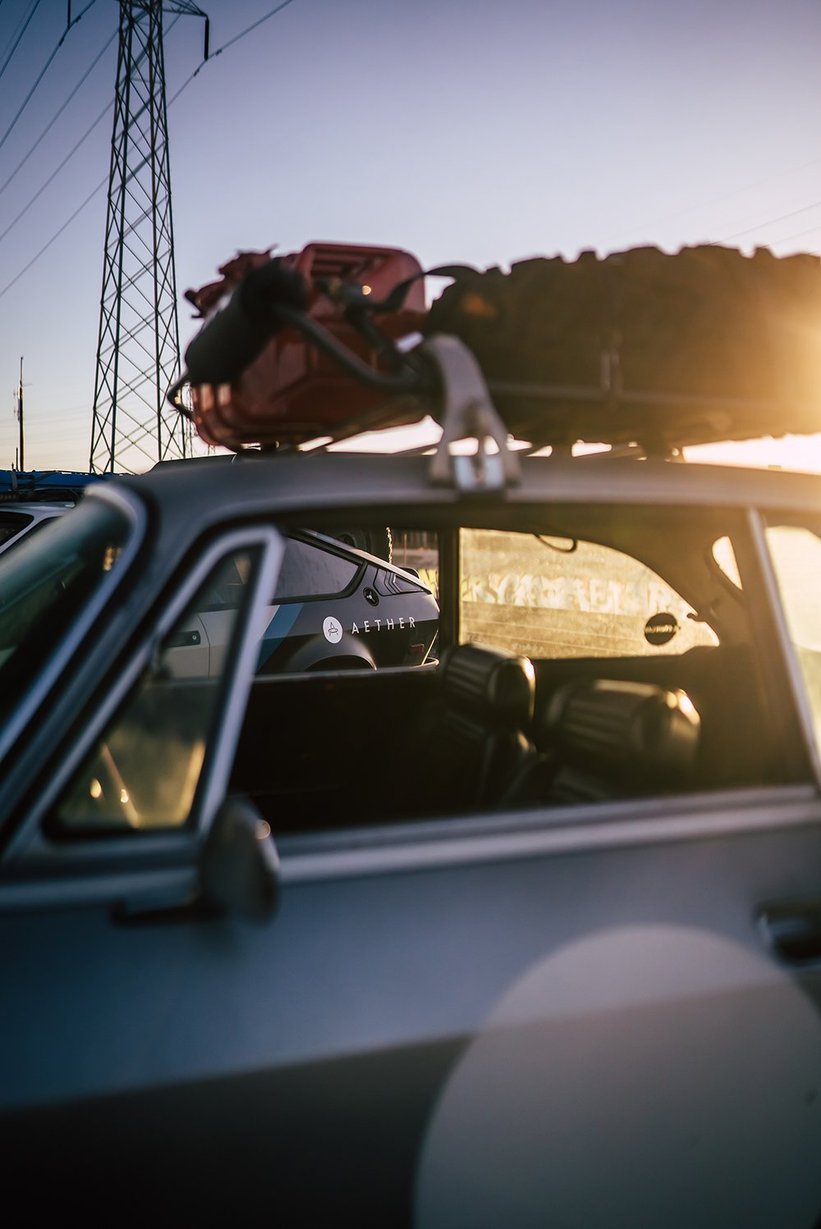 I was too young to have a driving licence when Alfa Romeo launched its GTV6, but it was obvious from looking at the photos illustrating the road test in 'Motor' (July 18, 1981) that it was something special: flowing Giugiaro bodywork, a 2.5-litre, fuel-injected engine giving 160bhp, a transaxle gearbox for perfect weight distribution and disc brakes allround.But possibly what I liked best was the fact that it had the letters 'GTV' carved stylishly into its D-pillar.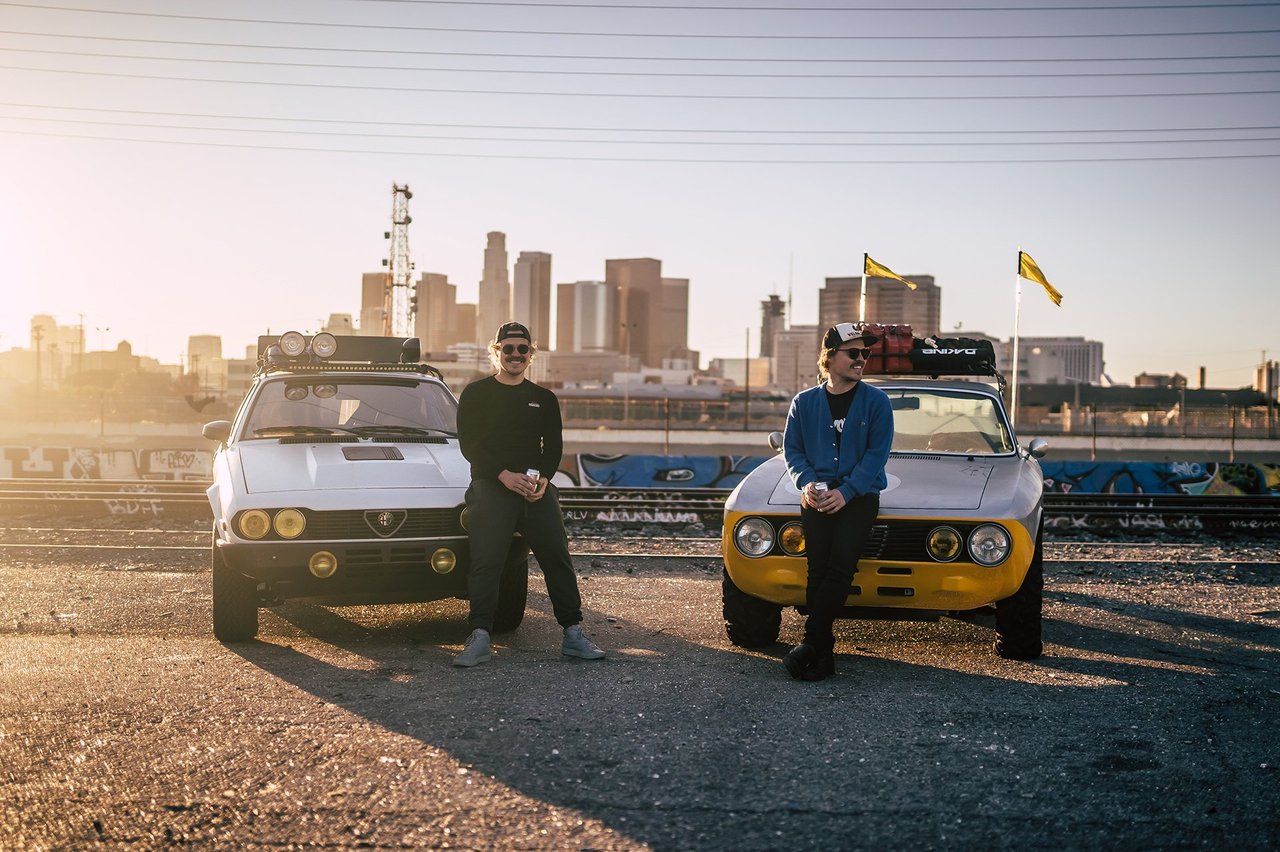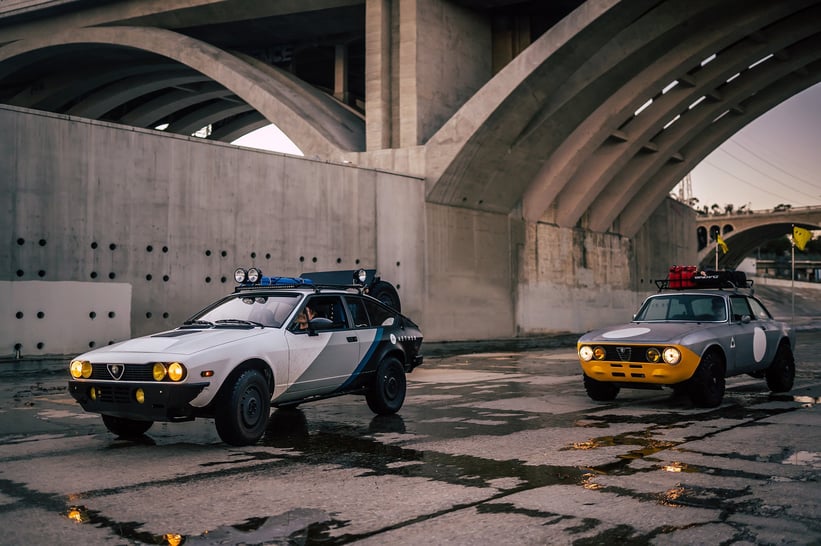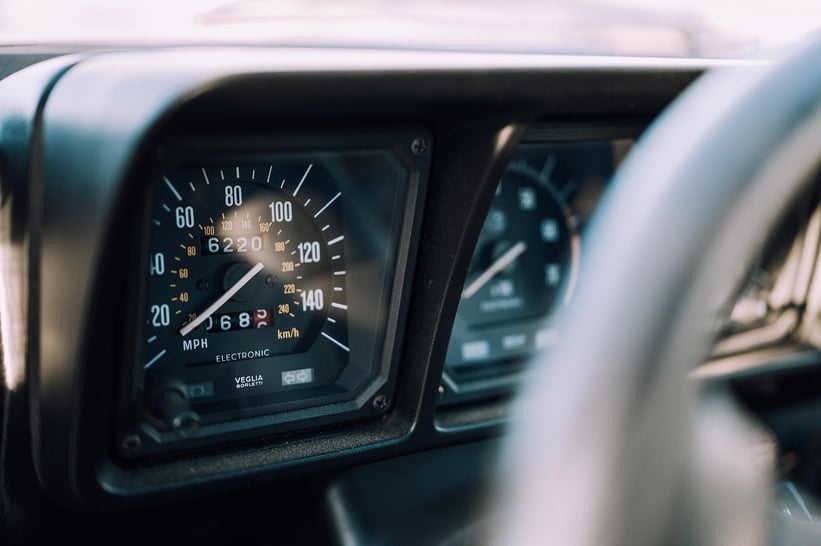 Fast-forward 40 years and now here I am, writing a few words about a GTV6 myself – but it's a very different car from the regular model that graced the pages of Motor, having been re-imagined by the owners of Aether Apparel as a go-anywhere, all-terrain adventure vehicle dubbed 'the Aether Alpine Alfa'.

Aether was founded in 2009 by Palmer West and Jonah Smith, two LA-based former movie producers who made their living in the city but preferred to spend their free time looking for adventure in the great outdoors. As a result, they decided to setup a business making clothing that looked the part in the urban jungle but was also sufficiently resilient to transition into the wild – and was backed by a lifetime guarantee.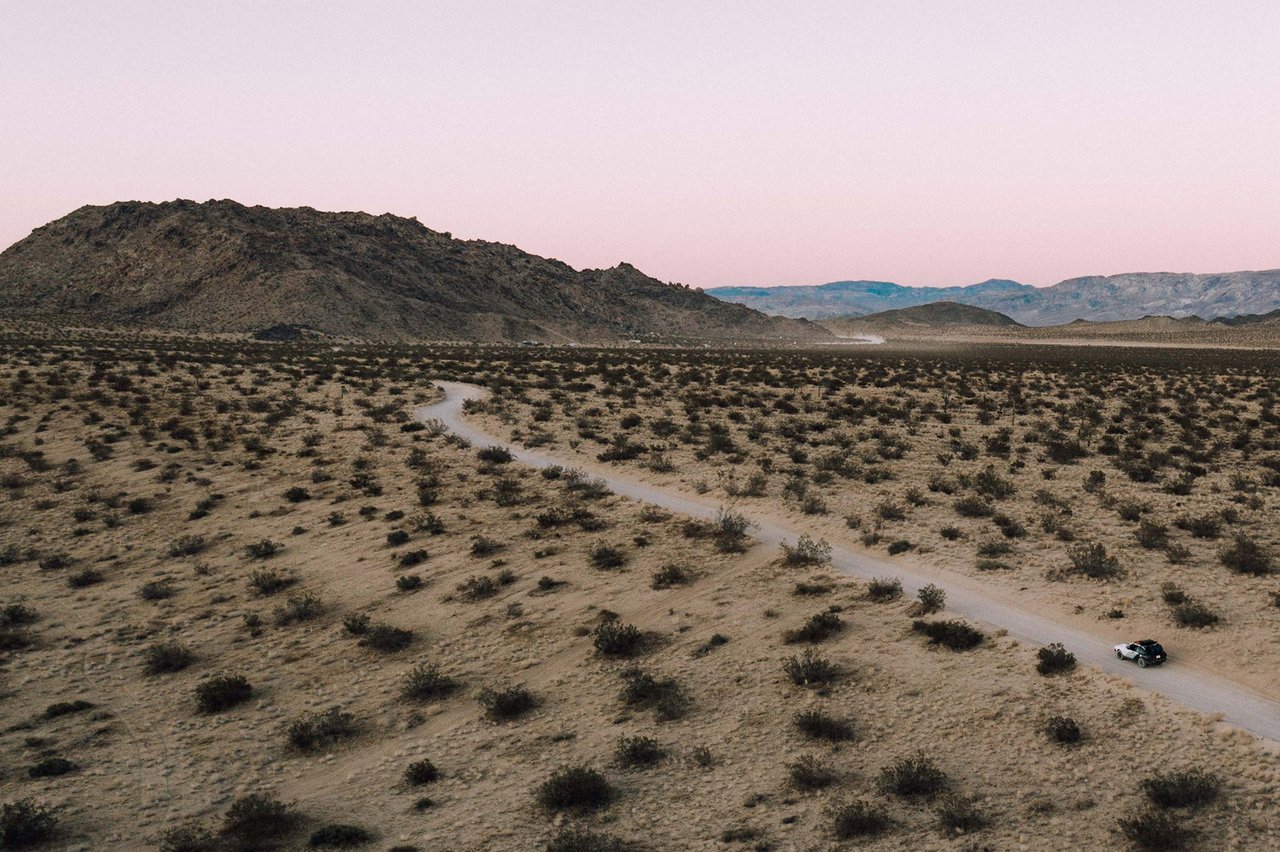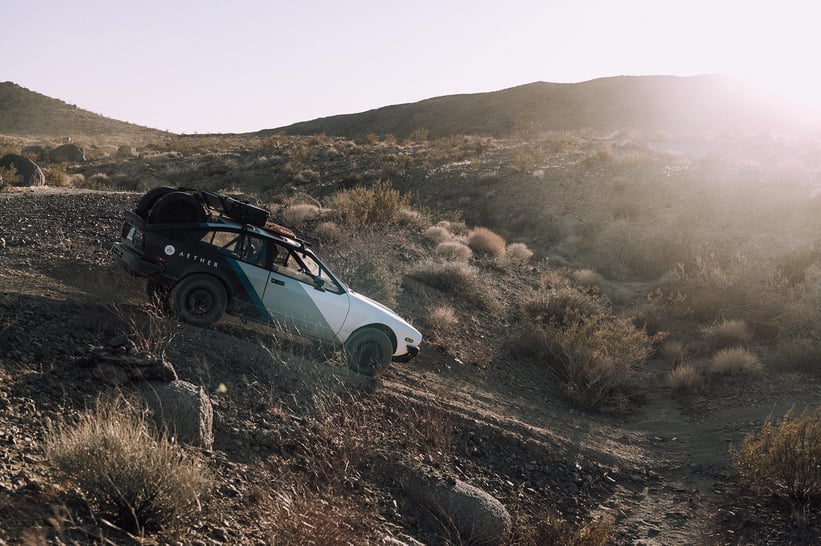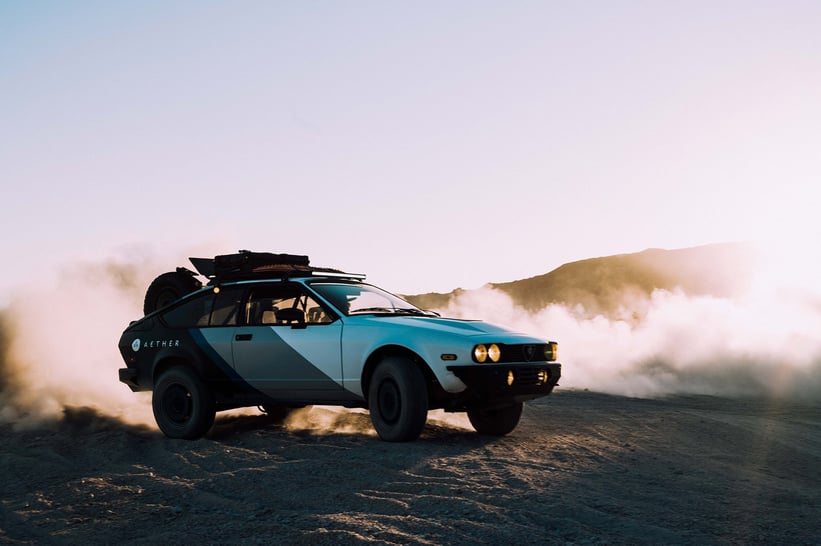 The firm now has outlets in LA, New York, San Francisco and Aspen, selling everything from casual clothes designed for 'working from home' to stylish motorcycling kit and seriously technical snow and adventure wear.
So it seemed like a good idea to commission a go-anywhere car that reflected the Aether ethos of 'street meets trail' and the pursuit of adventure in all its forms. The outcome was the unique, safari-inspired Alfa GTV6 pictured here.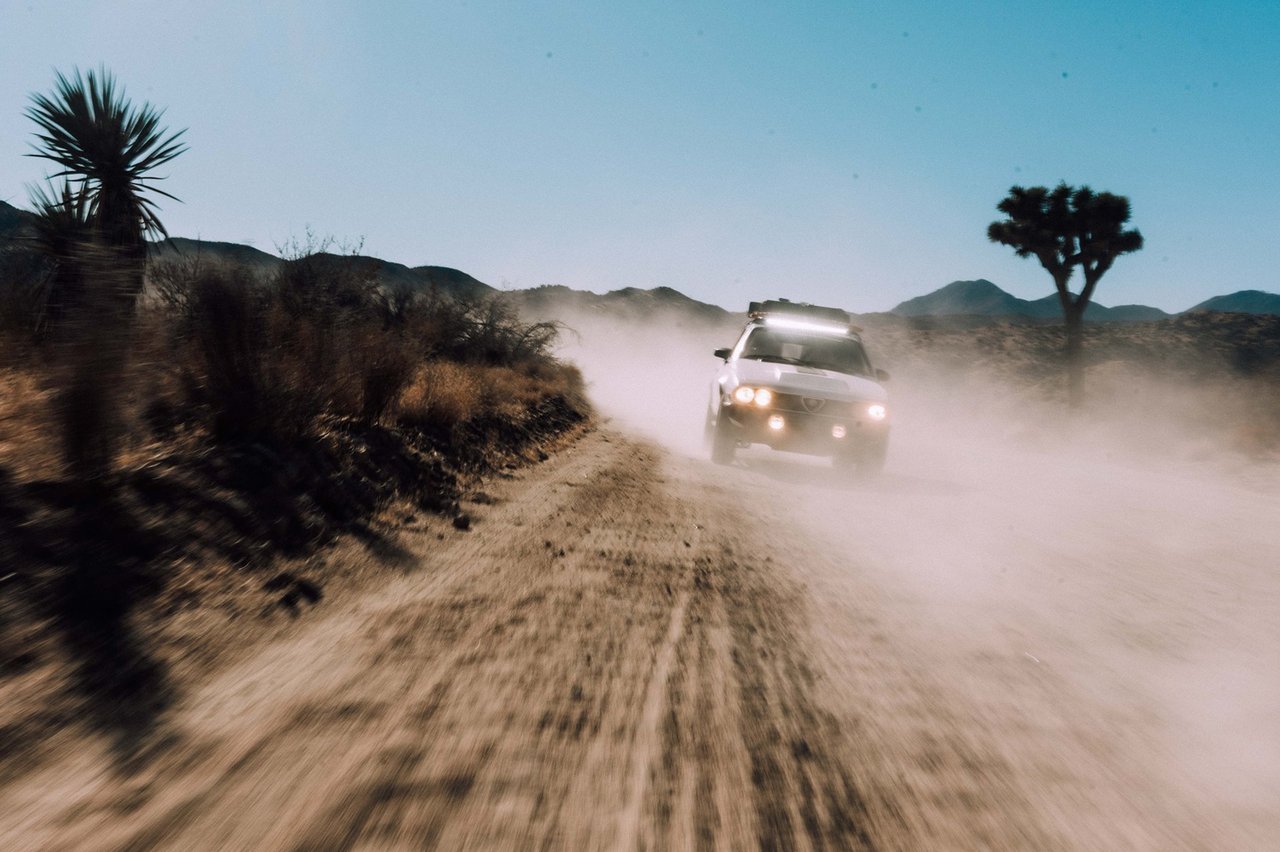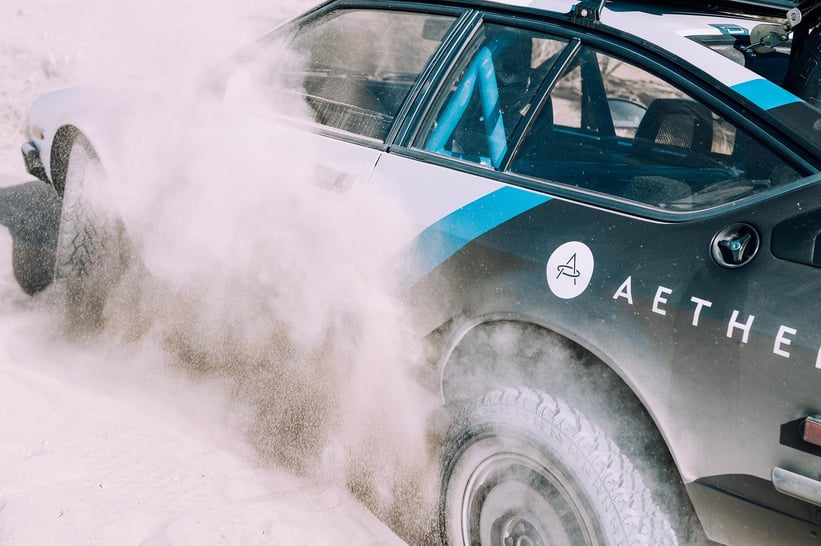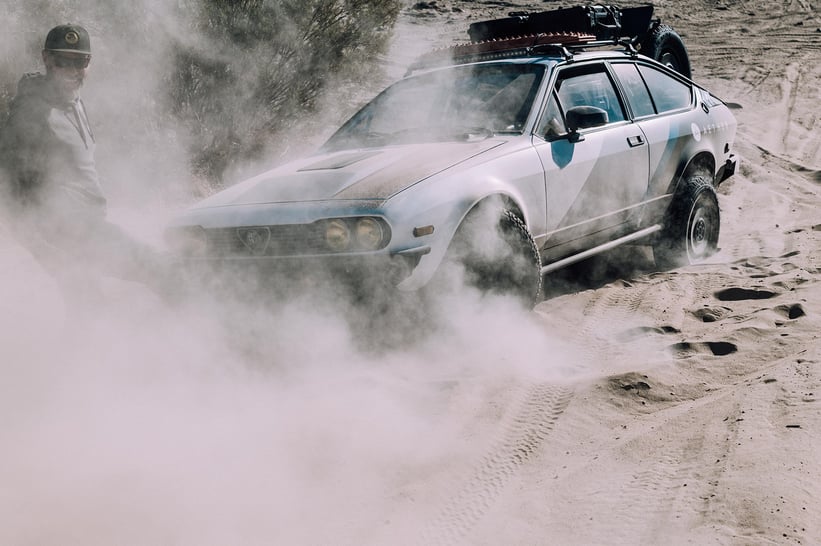 Having sourced a sound 1985 car on which to base the project, West and Smith knew they could only rely on one person to turn their vision of an off-road Alfa into reality: Canadian engineer/designer Nikita Bridan, whose business, Oil Stain Lab, operates from Signal Hill, north of Long Beach.
Bridan setup Oil Stain Lab two years ago with his twin brother Iliya, and the pair have since become renowned for their visionary automotive builds, with Nikita having a particular talent in creating off-road Alfas.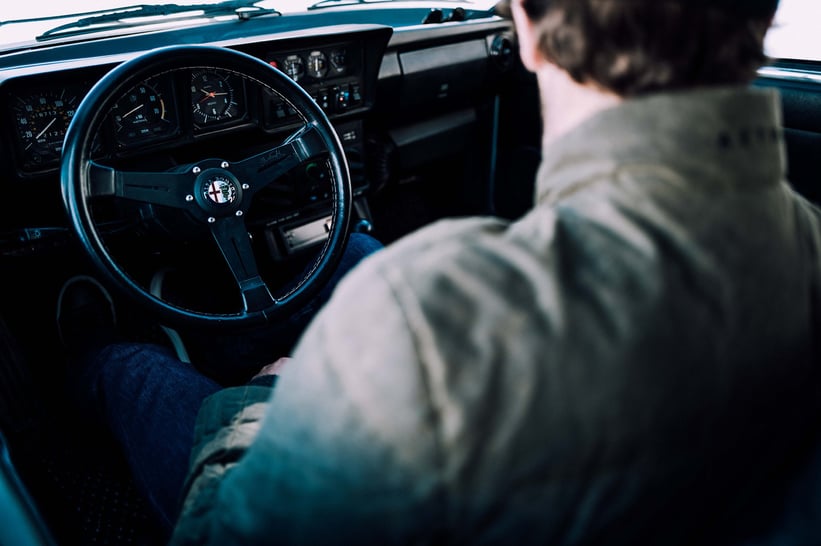 With a brief to turn the GTV into a "desert-storming, alpine-climbing resto-mod,"Bridan looked to the rally cars of the 1980s for inspiration, notably the wild Group-B era that could often be seen charging across the veld during the era's Safari Rally.
After all, as well as being a fine-handling road and track car that won multiple British and European Touring Car championships, the GTV6 also proved in period that it could deal with the rough stuff : French ace Yves Loubet drove GTVs to class wins on the Tour de Corse round of the World Rally Championship no fewer than four years on the trot between 1983 and 1986, while Alfa also used the car to secure the 1987 Australia Rally Championship with Greg Carr at the wheel.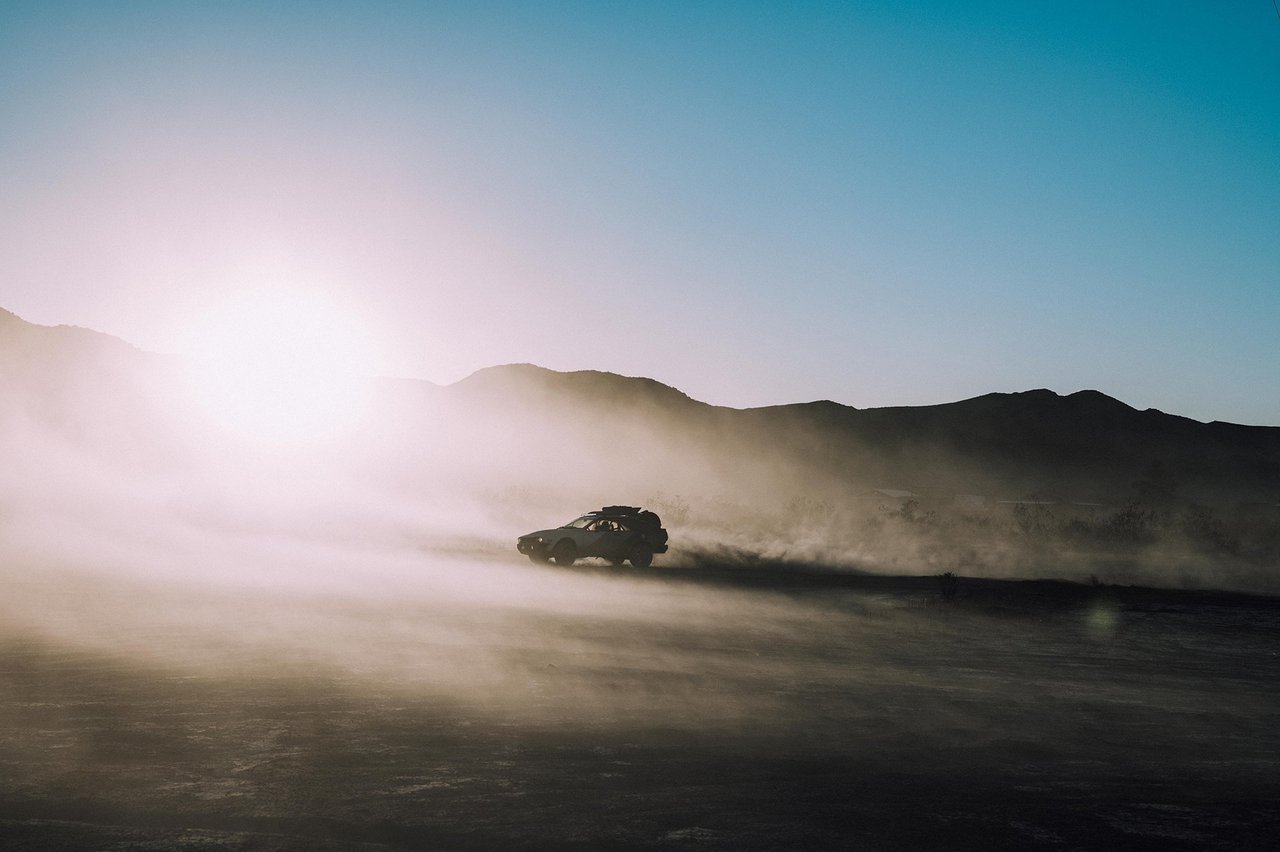 With all that in mind, Bridan stripped the GTV to its bare bones before redesigning many of its major ancillary components, starting with the suspension.
Both the front and rear were treated to a bespoke coilover setup, stress-tested to withstand 10 tons of pressure, with the front getting custom-made arms, linkages and shock mounts, while the rear was made fully adjustable, with 'tweaking' being made an easy process thanks to accessibility from the trunk area being accounted for in the design.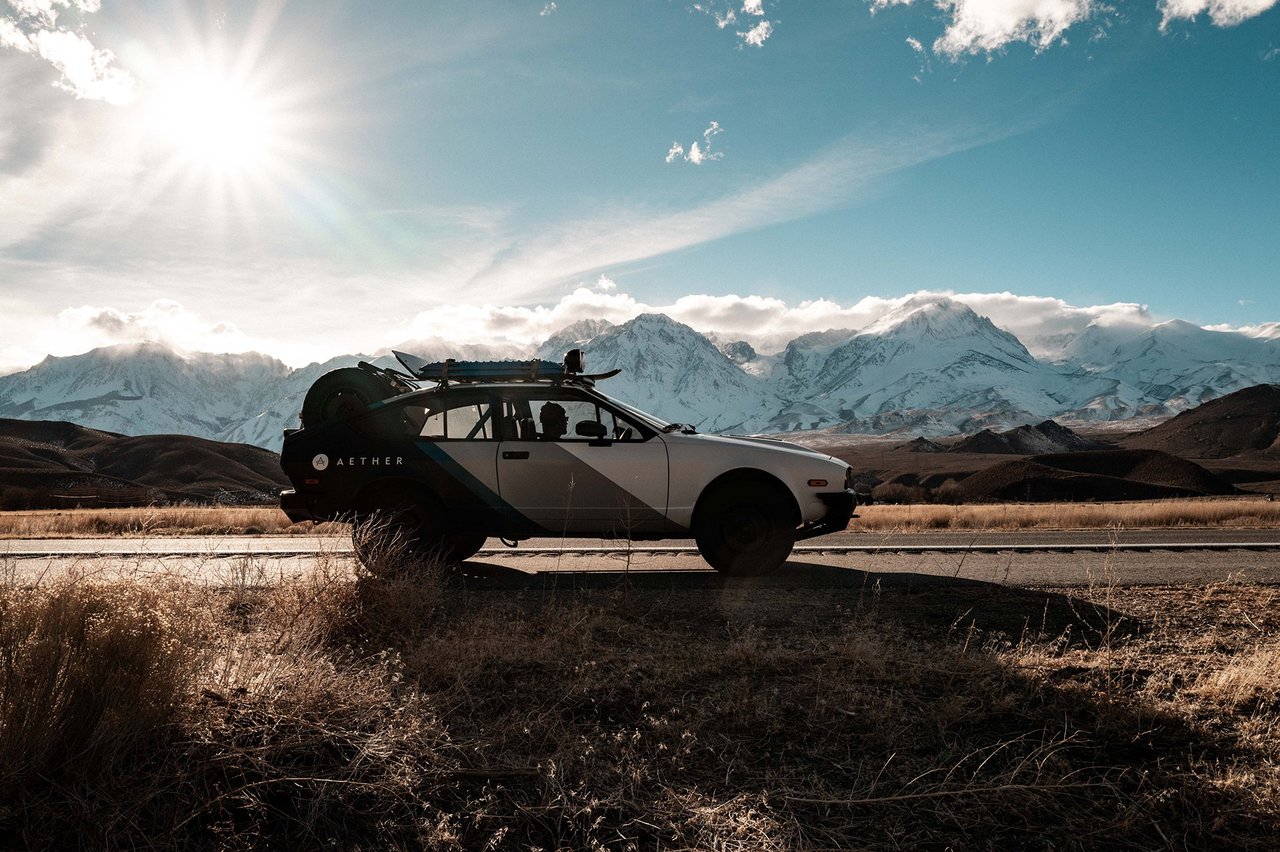 Underneath, front and rear skid plates were fabricated – complete with integrated fog lamps, tow hooks and exhaust protection – while side-mounted rock sliders were also added in order to both preserve the bodywork and provide an easy means of reaching roof-mounted cargo.
The addition of coilover rear suspension necessitated making a special fuel tank, with any range shortfall being more than made up for by the addition of on-board storage for an extra 10 gallons of petrol within the rear hatch. Said hatch also carries two full-size size spare wheels and features an external load area.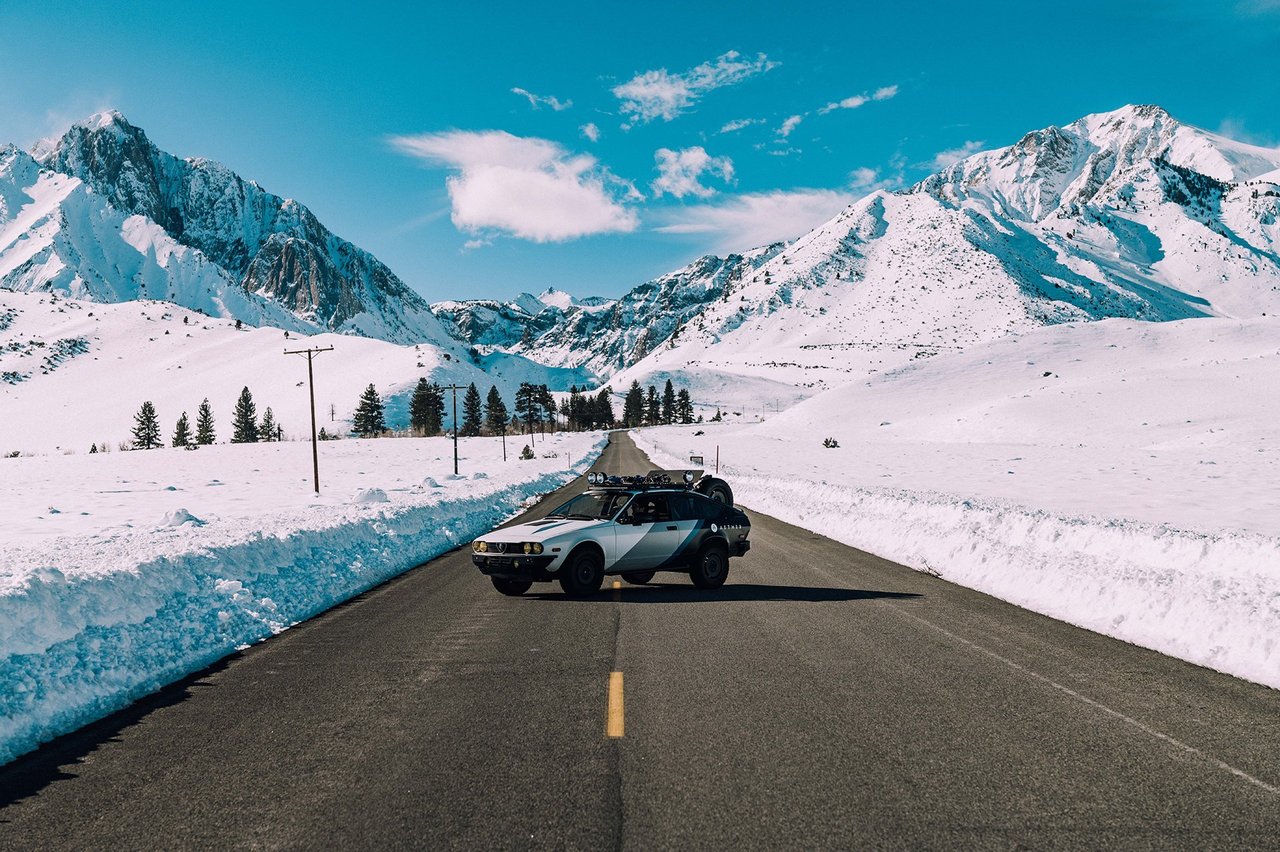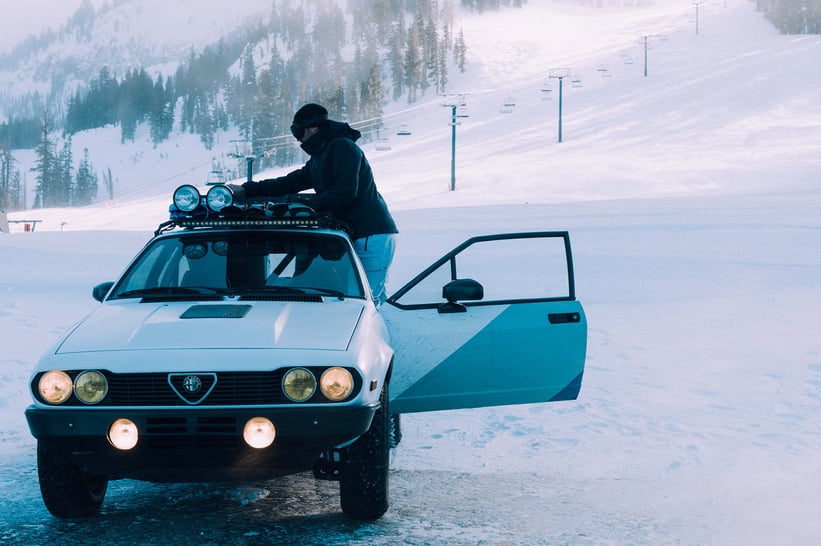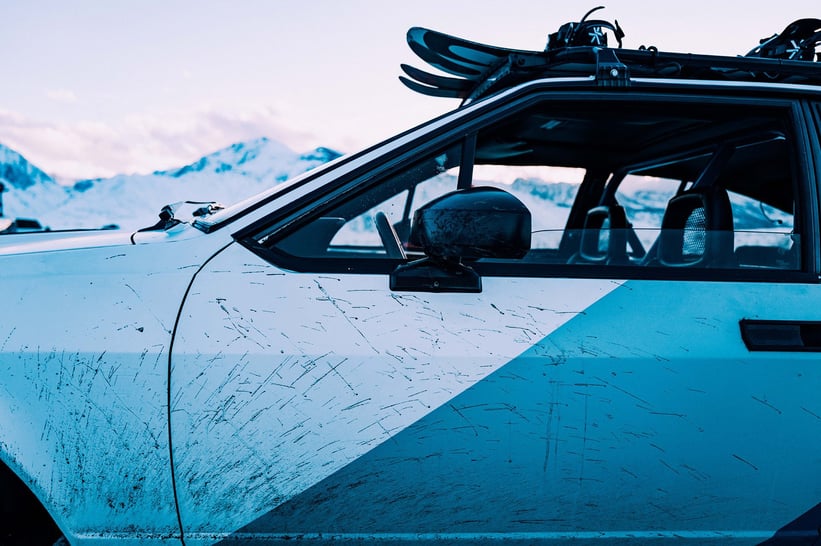 As for the aforementioned roof, that was fitted with a bespoke rack carrying a built-in light bar and a spoiler to deflect air around the aerodynamically unfriendly spares. Interior-wise, the Aether Alpine Alfa was left almost stock, save for the addition of a built-in roll cage that's colour-matched with the Aether-designed external livery.
The finished product stands a heady 6.5 inches higher than a standard GTV and, with its vertically mounted spare wheels, all-terrain tyres, multiple spotlights and sturdy roof rack, it really does look ready for anything.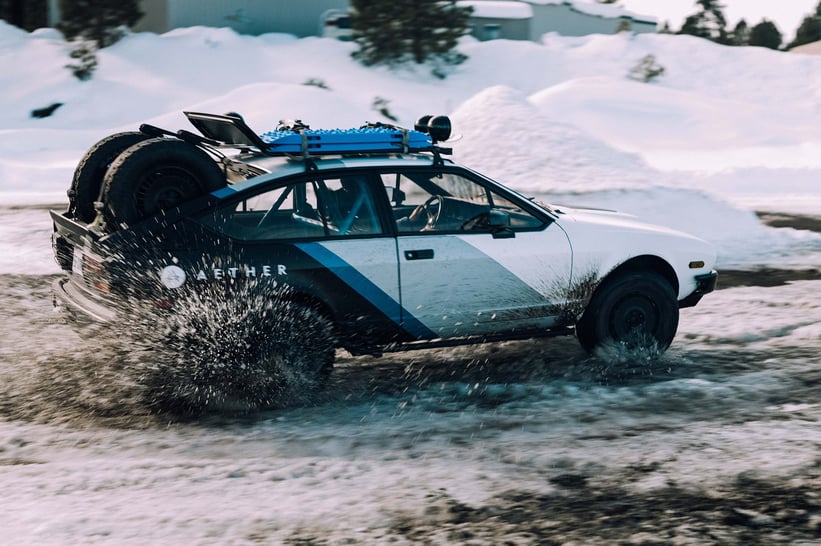 But perhaps what's really smart about this build is that the GTV6's sublime and silky smooth engine has been left untouched. It's plenty powerful in stock form and has sufficient torque for crawling along rocky trails while also having the legs to cover large highway distances with little effort – and the standard configuration means repairs and servicing should be straightforward, whether being carried out in a warm and well equipped garage or out in the boondocks.
One thing's for certain: wherever Aether takes its unique GTV, it's certain to attract attention.It's just that the onlookers might not only be humans, but bears and mountain lions, too…
Photos by Shayan Bokaie / Jonah Smith © 2021