"Sprightliness and elegance, stability and manoeuvrability, resistance and lightness," reads the original 1963 press material for the Ghia 1500 GT, the dainty silver coupé here that, if you're anything like us, you're probably staring at slack-jawed. The attributes are practically spot on. Based on the humble Fiat 1500 saloon, here was a car that was conceived by Ghia to fill a vacant, albeit tiny, niche in the Turinese auto giant's range for an affordable and elegant two-seater coupé.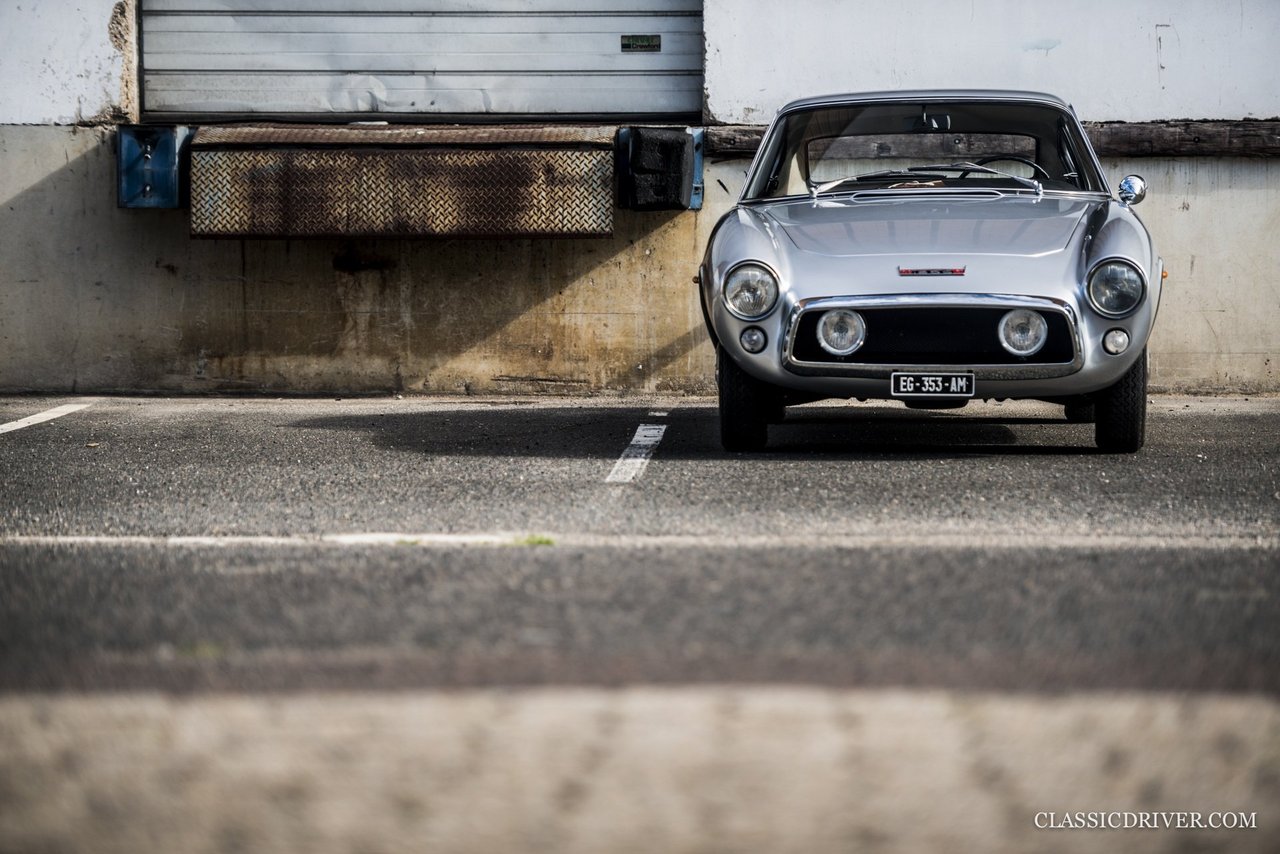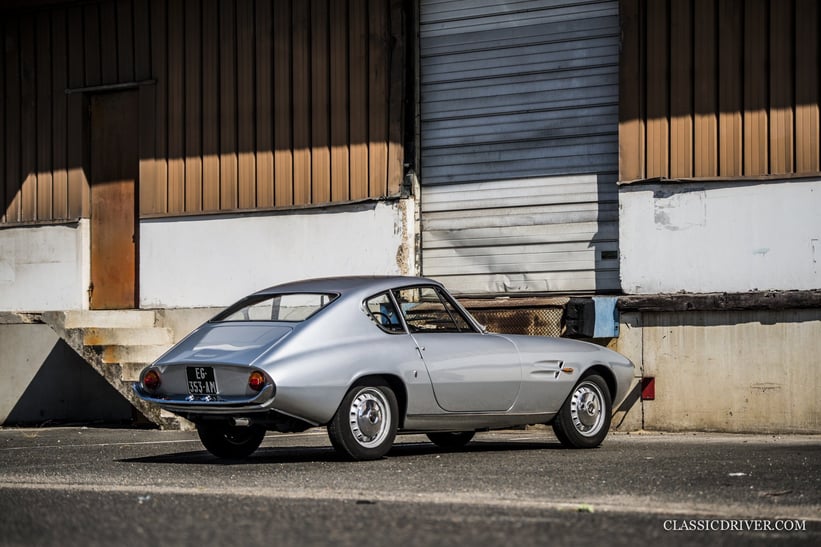 With a 1958 Moretti 750 Spyder and a 1952 Siata 300 BC also in the garage, it's fair to say the French owner of this 1500 GT, Frederic Levaux has a penchant for particularly rare post-War Italian sports cars. "I really love that period when small artisanal coachbuilders were buying chassis and engines and creating bespoke bodies for a select few discerning clients," he explains during our rendezvous with the Ghia. "I love the idea that you could buy a tailor-made car like you could a suit."
While not on the same scale as Pininfarina, Zagato, or Scaglietti, Carrozzeria Ghia was still a name that carried a certain prestige. Founded in 1916, the Turinese coachbuilder shot to stardom in the 1950s with its Jet Age-inspired Supersonic bodies, which clothed a small number of Fiat, Jaguar, and Aston Martin chassis.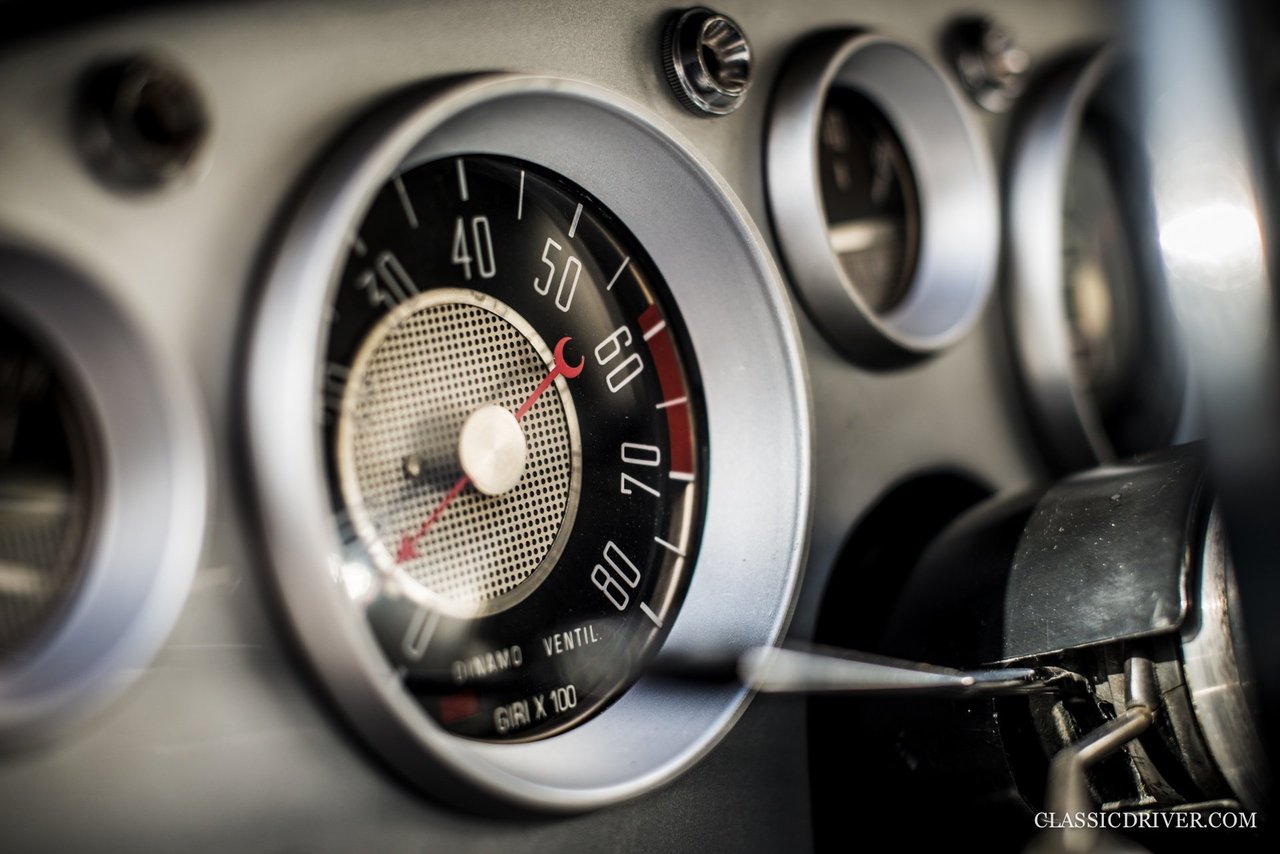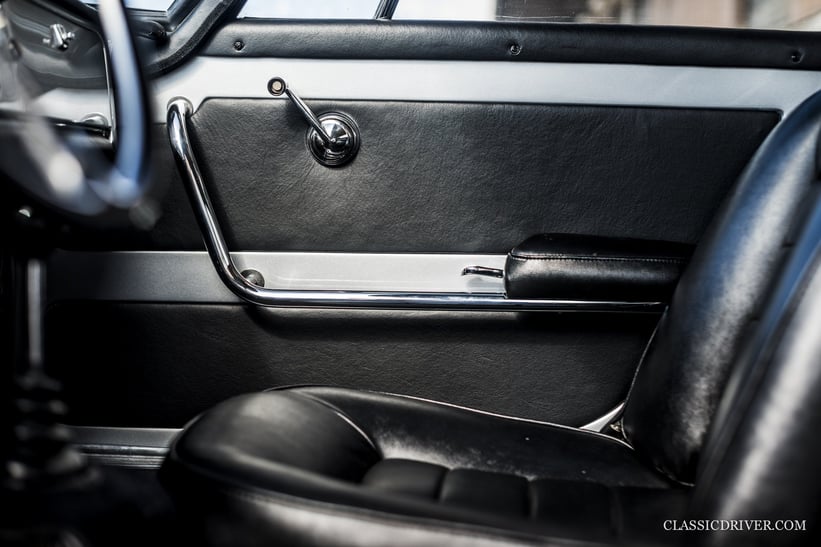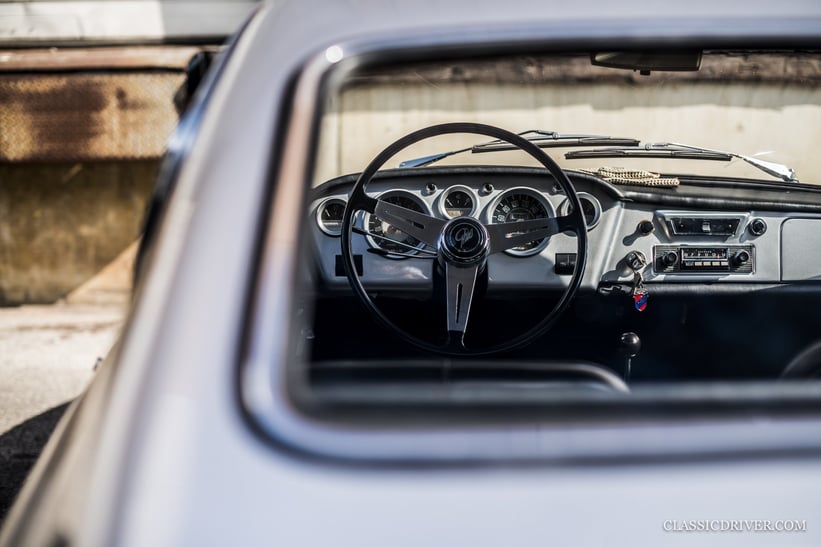 The appearance of the diminutive 1500 GT leaves almost zero traces of the utilitarian saloon upon which it's based. In building the car, Ghia shortened the wheelbase by a couple of inches, moved the engine and gearbox back in the chassis to improve the weight distribution, and draped over a desperately pretty wind tunnel-honed fastback body that almost certainly borrowed styling cues from the most exotic sports cars of the period. There's Ferrari 250 GT Lusso in the pert Kamm tail, for example, Jaguar E-type in the delicate glasshouse, and even a touch of Alfa Romeo Disco Volante in the hips, which, by the way, have no right to be as curvaceous as they are given the car's size.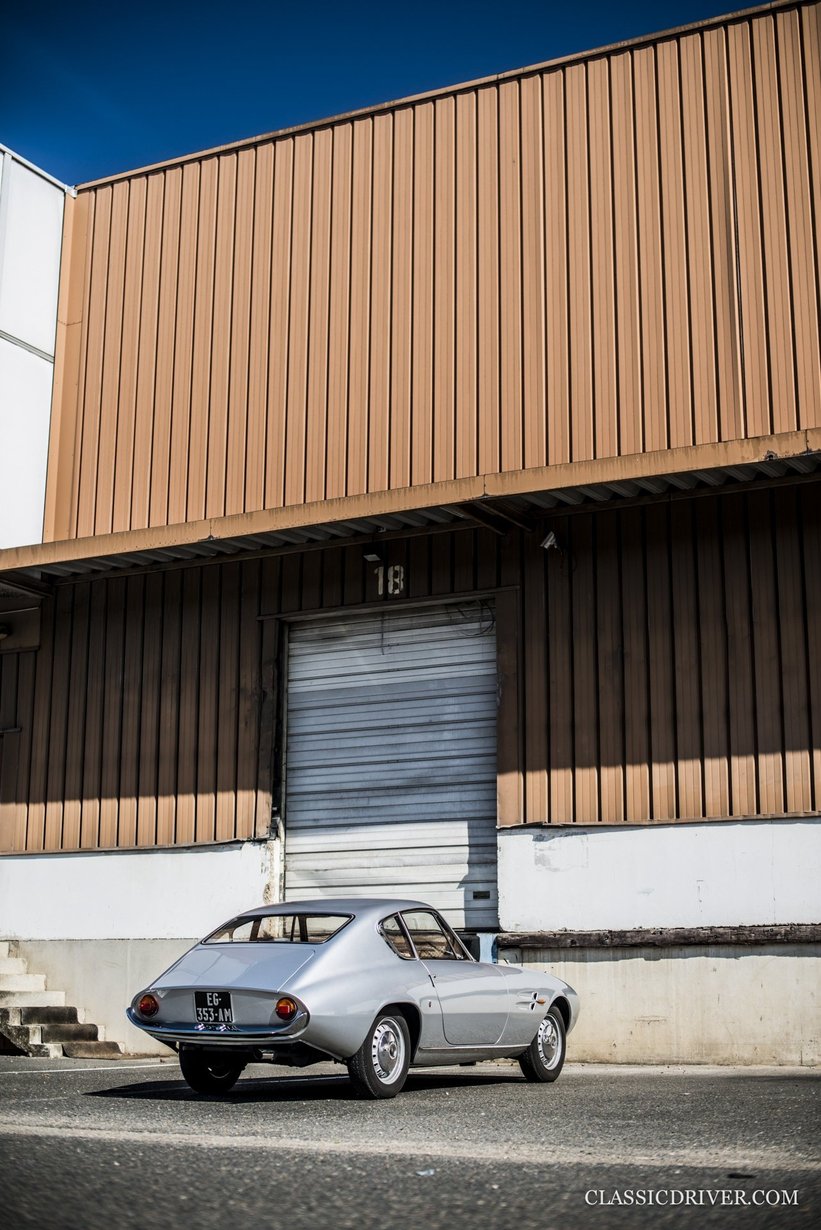 The interior is similarly exotic. Leatherette was an optional extra from new, as was the sporty and large wooden-rimmed Nardi steering wheel. But it definitely paid to tick the boxes – it's like a small-scale 250 GT 'Short Wheelbase' in there, with a plethora of dials dead ahead of the driver displaying all the vital information and a raised gear level that falls effortlessly to hand. We particularly adore the intricate needles on the gauges with their half-moon-shaped weights and, perhaps best of all, the tall canopy, which allows all but the tallest of drivers to climb behind the wheel.
With its tiny four-cylinder engine, simple underpinnings, and skinny wheels, the 1500 GT is not the most mechanically sophisticated of sports cars. But it was never billed to be. Alas, its 2.2m-lire price tag put it in the realm of the Porsche 356 and Fiat never decided to put it into mass production. Just 846 cars were built, and we imagine there are a hell of a lot fewer than that left around today. Needless to say, tracking down this car wasn't a straightforward endeavour for Levaux.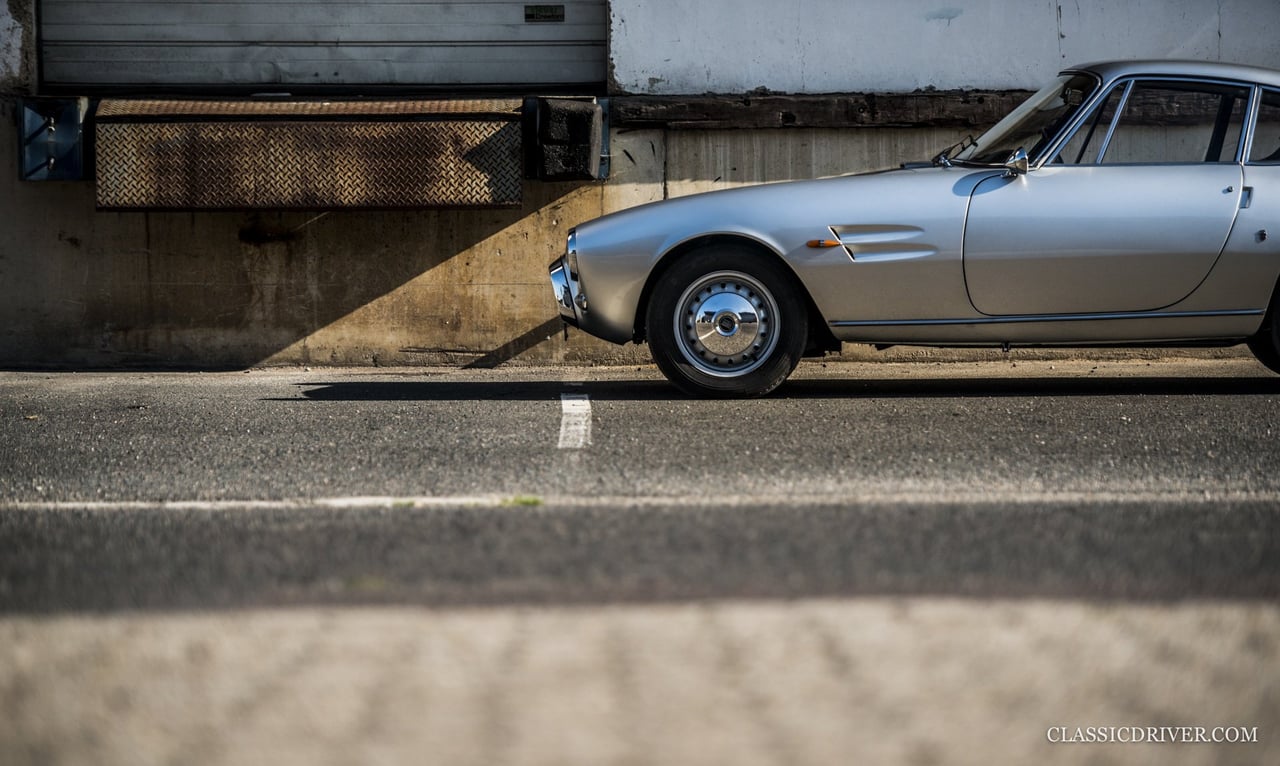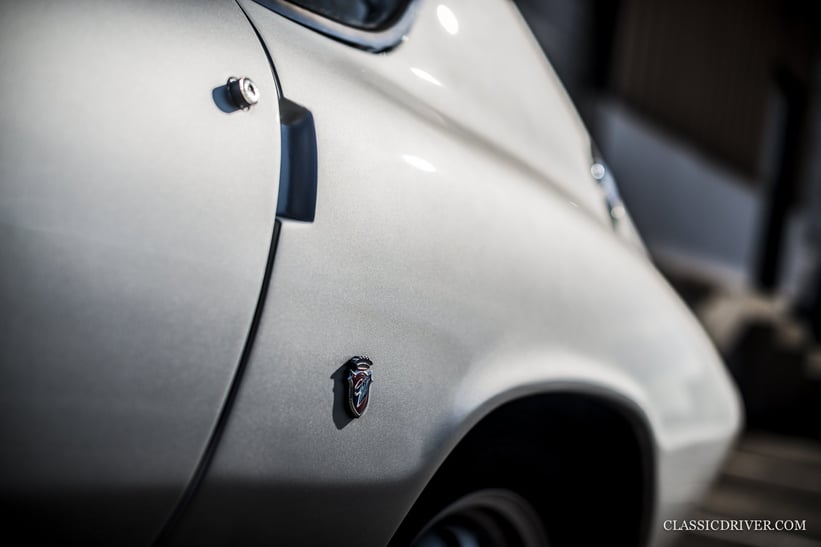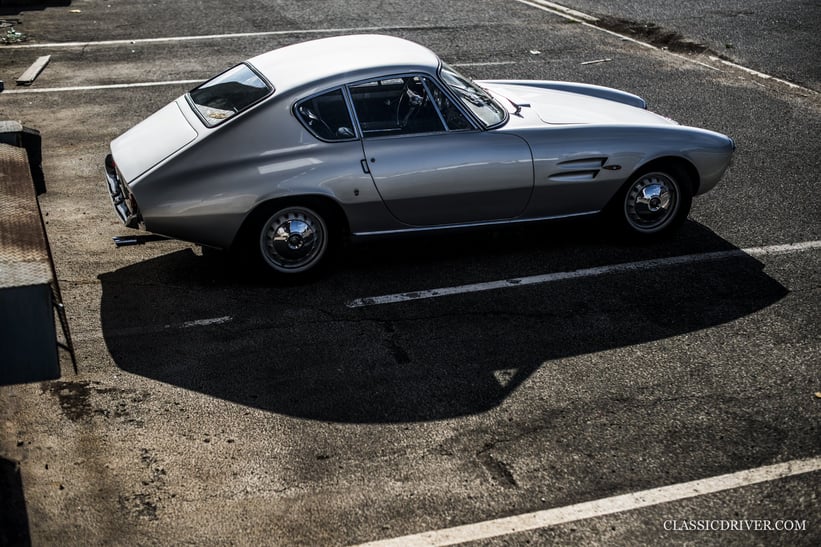 After several months, Levaux finally located this car, then painted green, in Germany. He bought it unseen and when it arrived in Paris, his hope was unfounded – it was mechanically tired and aesthetically damaged, prompting the decision to have it restored. "I was looking for someone who really knew the car, which led me to Northern Italy and Autofficina Omega of M. Corrado Patella. Mr Patella is a well-known historic car expert and does maintenance and restoration work for numerous high-profile collectors.
"I approached him with the idea of carrying out some small jobs, but what resulted was a comprehensive restoration over the course of 18 months." In stripping the car, its original shade of Grigio Argento Metallizzato emerged, so it was appropriately decided that that would be the final colour. And what a colour it is! "What I really liked about the way Auto Officine Omega handled the restoration is that it does not look overly restored – it looks just right, I imagine as she looked in 1964."
What's more, the Ghia is accompanied by its original Carta di Circolazione from 1964 as well as the 'PRA' noting every one of its owners since. Upon completion of the restoration, Levaux drove the car back to Paris the long way, taking three days to traverse the Swiss and French Alps. "It was amazing how this car attracted more positive glances and thumbs-ups than any other car I've driven." A fabulously elegant and, so we're told, very reliable classic, could this Ghia 1500 GT be a worthy and hassle-free alternative to a blue-chip Ferrari, Maserati, or Aston Martin? We'd invite the new owner to let us know…
Photos: Rémi Dargegen © 2019