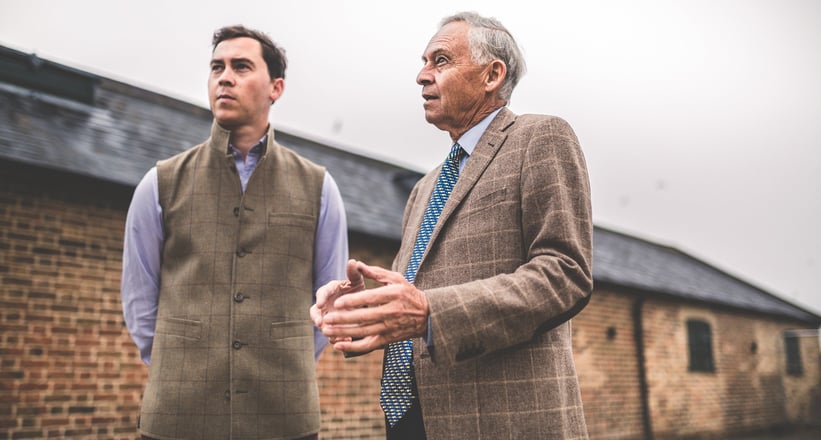 Walking into DK Engineering's gallery-style showroom is like opening a giant toy box – there's even a Cavallino Rampante rotating on the roof, instead of a weathercock. But among the plethora of exotic machinery, one particular car quickens the pulse and commands our attention far more than the rest — the gleaming yellow 1957 Ferrari 500 TRC. The sultry Scaglietti-bodied sports car has been in the Cottingham family for close to 40 years now and, thanks to the father-son duo of David and James (both of whom are keen gentleman racers), it's become one of the most raced 1950s Ferraris in existence.
Against all odds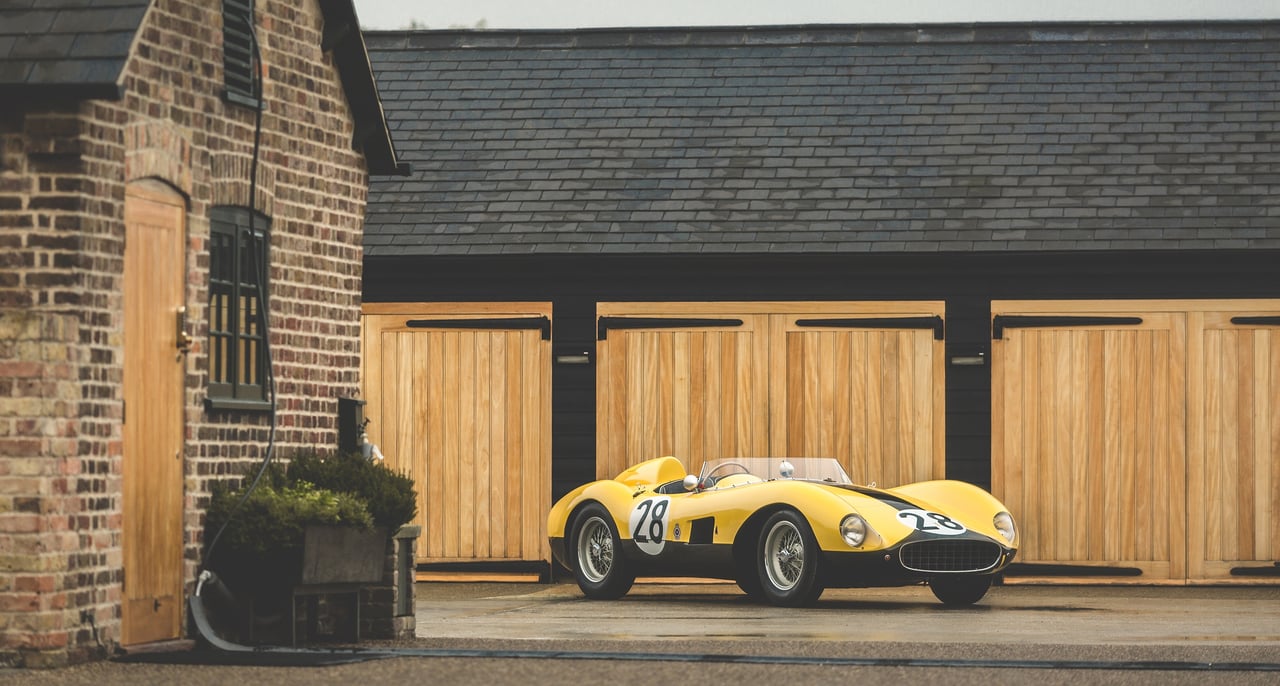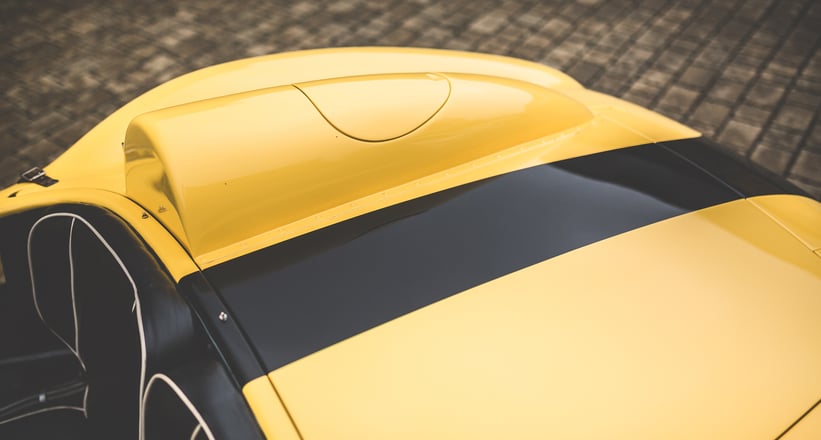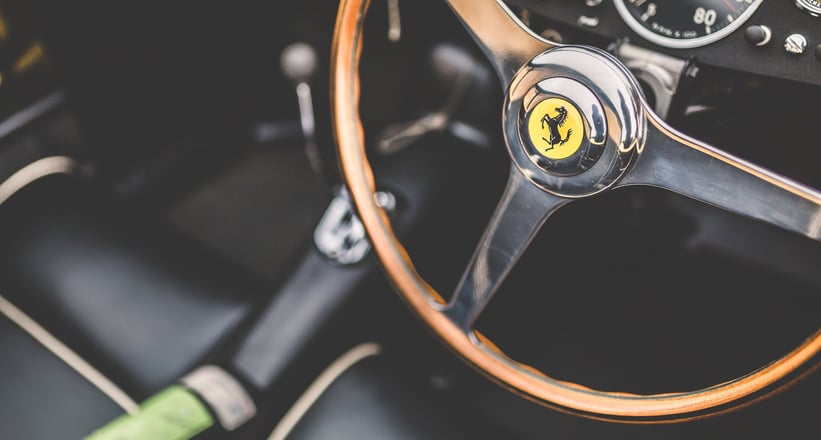 Delivered new to Jacques Swaters' Equipe Nationale Belge (subsequently Ecurie Francorchamps), the outrageously gorgeous Ferrari 500 TRC — chassis number 0682MDTR — contested the 24 Hours of Le Mans in 1957. With Lucien Bianchi and Georges Harris at the wheel, it won the 2.0-litre class and placed an impressive 7th overall, behind five Jaguar D-types and a more powerful Ferrari 315 S.
On the backburner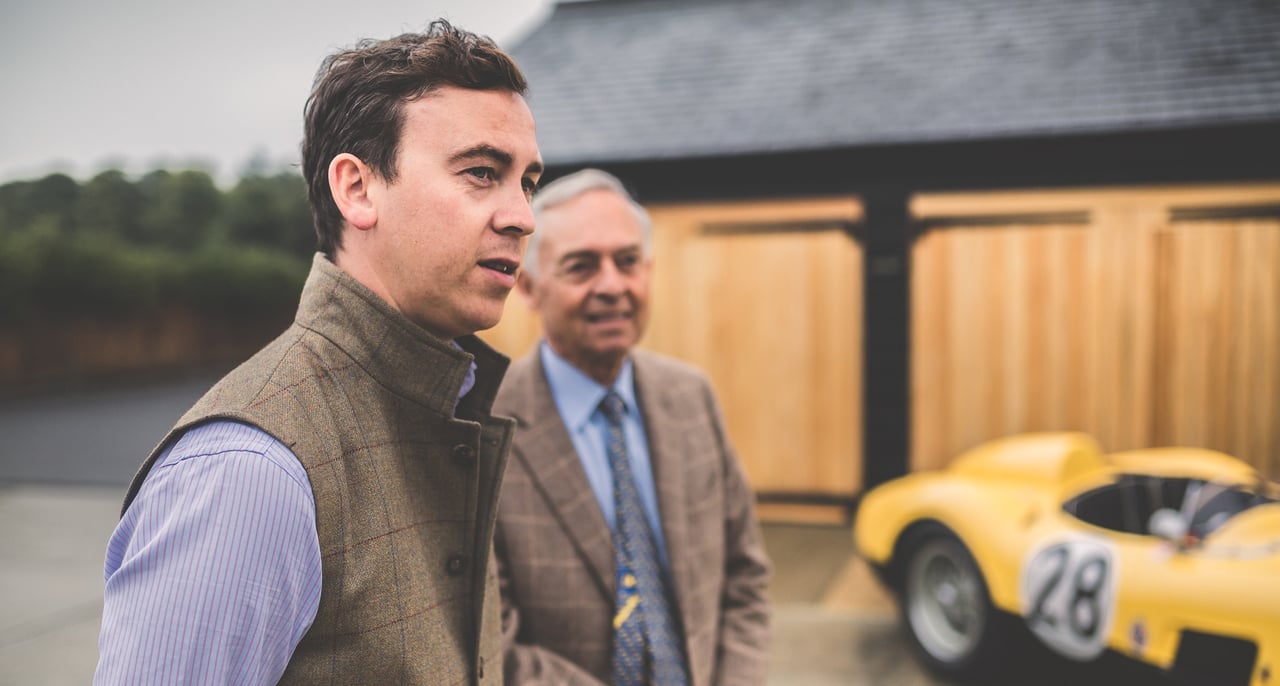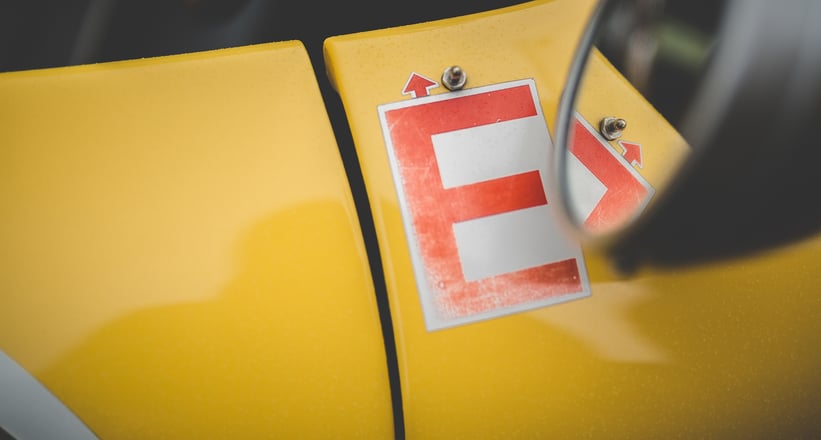 After a refresh at the factory at the end of the season, it was then sold to Gaetano Starrabba, a Sicilian count and talented gentleman racer. The elation of a class victory in the 1958 Targa Florio, however, was met with disappointment in the same event the following year, when an off-road excursion rendered the car no longer race-worthy — for the time being, at least. "Dad bought the project in a dismantled state from a friend of his in Switzerland in the late 1970s," explains James Cottingham. "But, because we were so busy with other restoration projects in the 1980s, the car wasn't completed until 1991."
Following an appearance at Jacques Swaters' FF40 event in 1992, celebrating 40 years of Garage Francorchamps, David Cottingham proceeded to race and show the car as often as possible, contesting the first four seasons of the Shell Historic Challenge for starters. "I've probably done about 120 races with the TRC across Europe," he comments, "and because it's got such an identifiable colour scheme, it's become a car that's very much associated with DK Engineering."
A momentous homecoming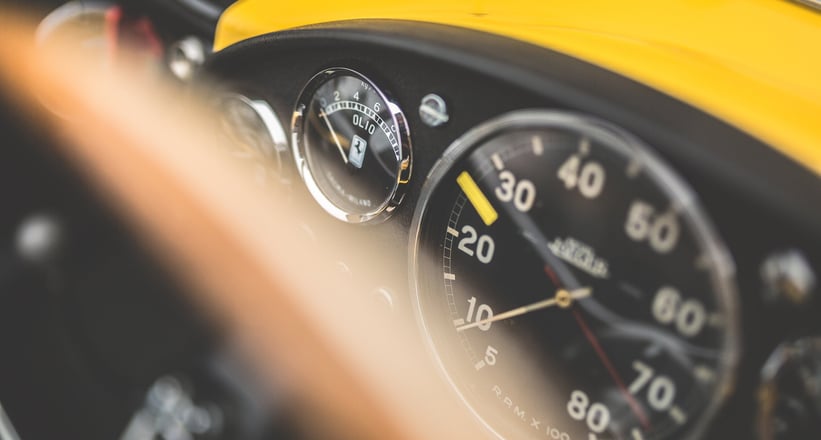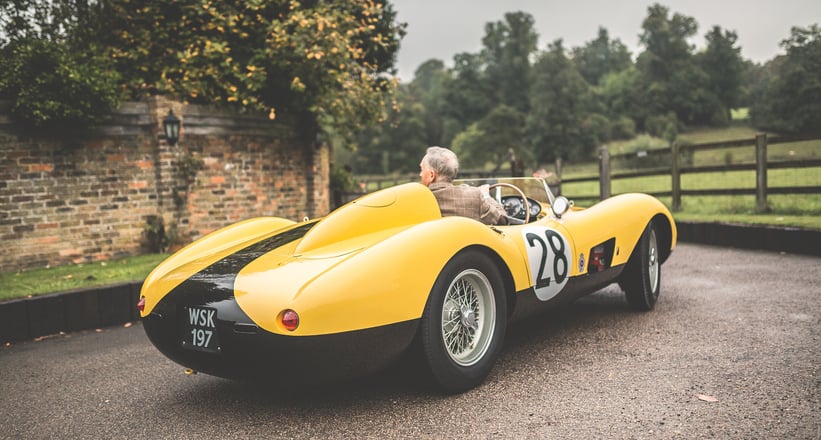 James's first outing in the 500 TRC came in 2007, when, fresh out of university, he joined his father to race at Le Mans. "There were about 100 cars in the race and we certainly had one of the oldest," comments David. "Unbelievably, in the damp, James qualified the car around 20th, alongside a Ford GT40." During the race, the duo narrowly won their class — fittingly, exactly 50 years after Bianchi and Harris achieved the very same feat. Since then, James has raced the car on numerous occasions, including the 2015 Goodwood Revival, where he dominated the Ferrari-only Lavant Cup.
Magical memories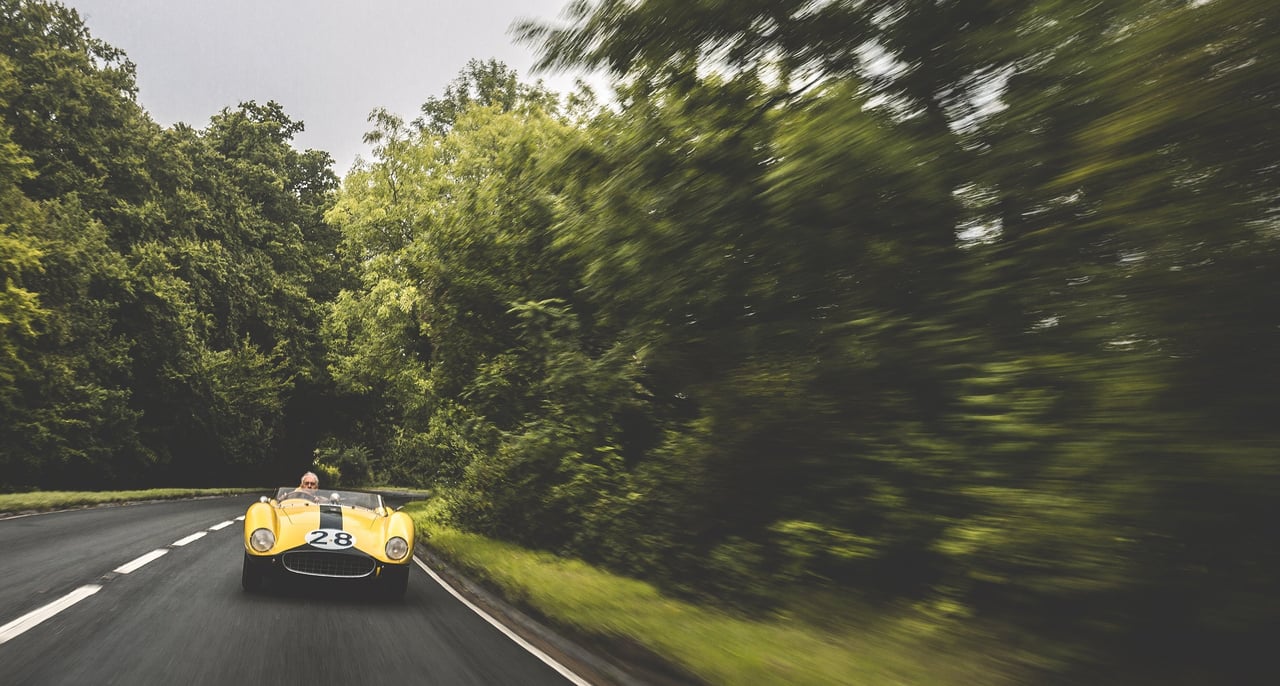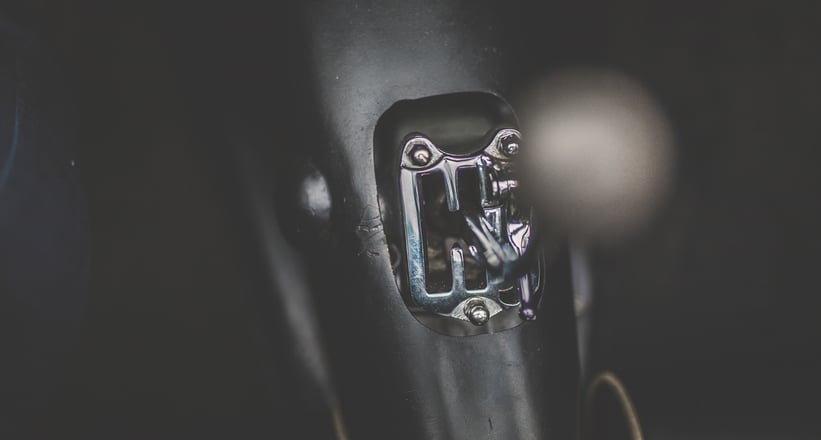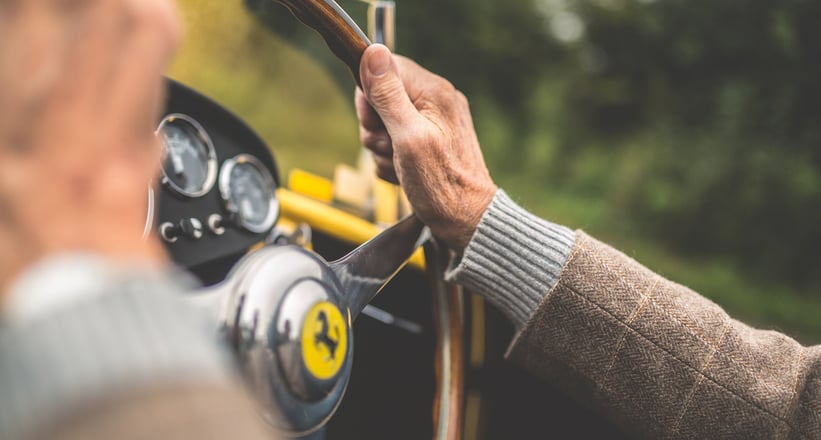 Incidentally, David also has fond memories of Goodwood, where, as an impressionable teenager, he'd visit with his friends and watch in awe as his heroes fought it out on the track. "The first time I went to Goodwood was in 1961, when Stirling Moss won the Tourist Trophy in Rob Walker's Ferrari 250 GT Short Wheelbase," he recalls. "I certainly never thought I'd end up restoring that very car and looking after it for 30 years." At another meeting, in 1964, he remembers peering longingly through the wire fence at '49 FXN' and 'CUT 7' — two of the most famous racing Jaguar E-types, both of which he would, coincidentally, go on to own.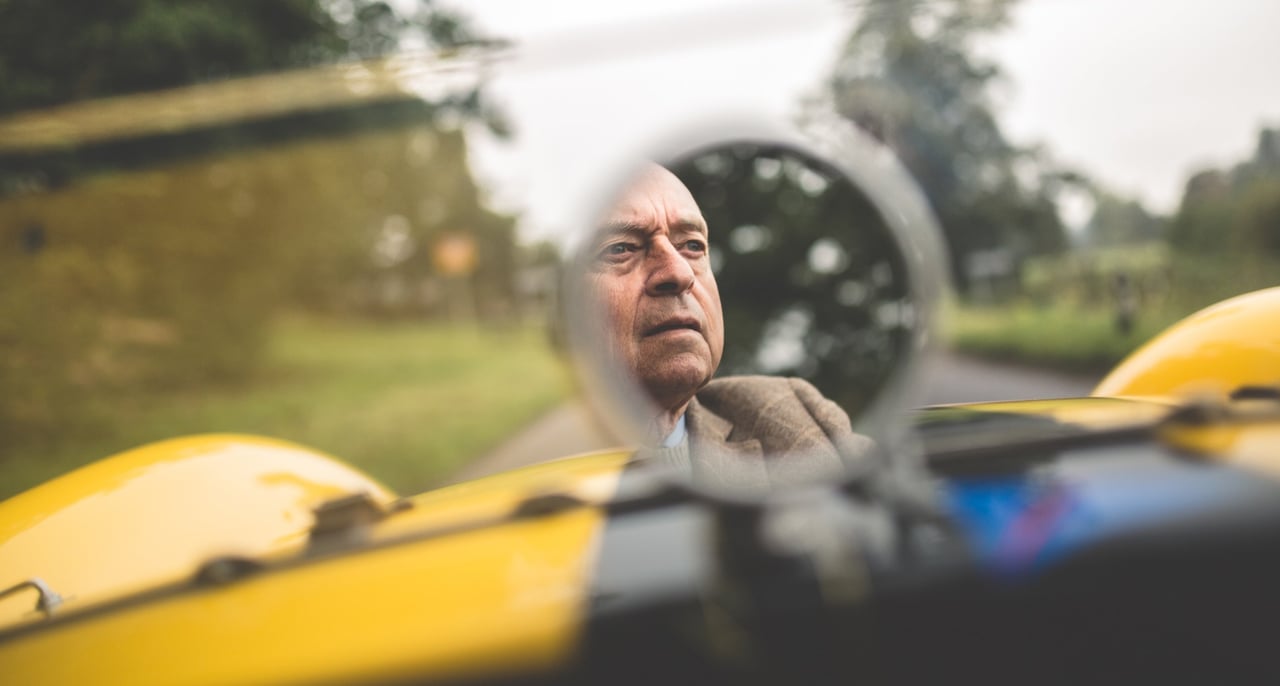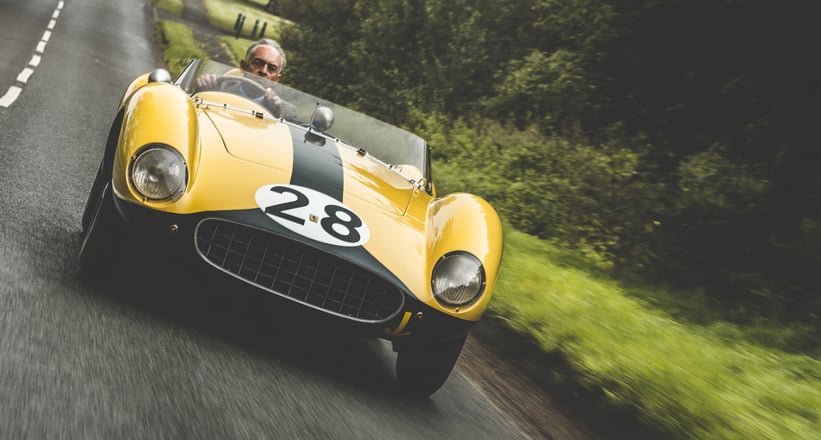 After spending a morning poring over this sensational car and hearing its incredible story, we can't help but ask why, among the hundreds of significant Ferraris to have passed through DK Engineering's doors, the plucky TRC has remained safely in the fold? "Because I've had so much pleasure from it!" proclaims David. "Not only is it more beautiful than a 250 Testa Rossa, but it's also more enjoyable to drive."
A loyal steed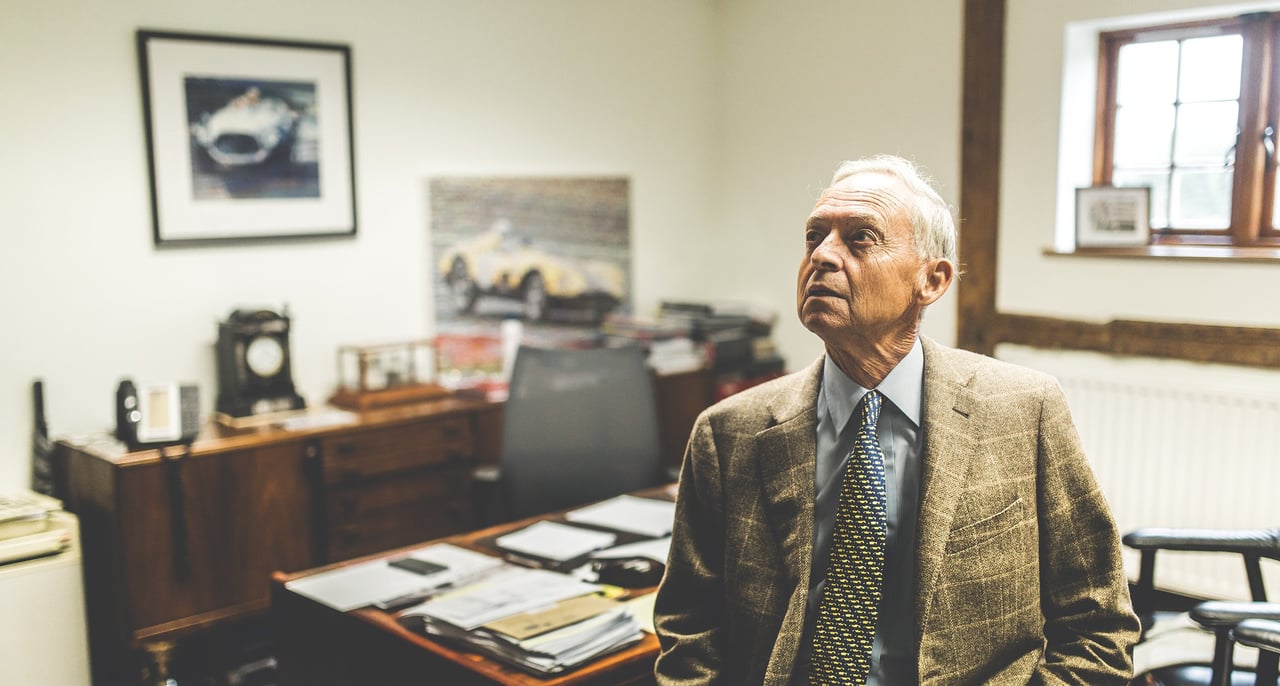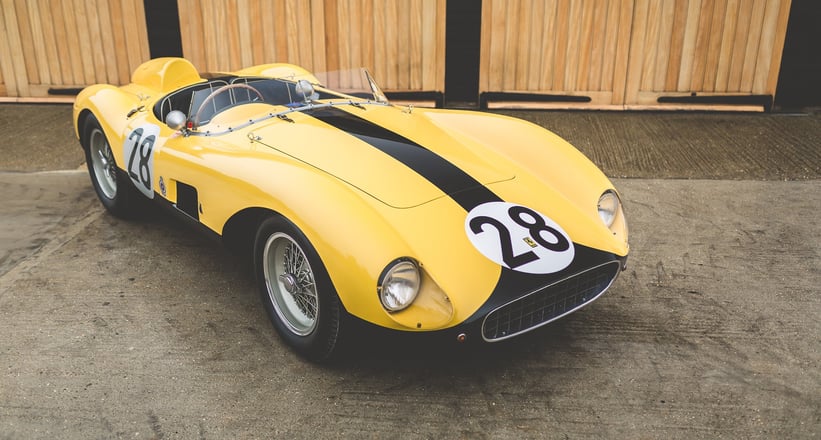 At this weekend's Revival, David will take part in the Freddie March Memorial Trophy, against similarly precious 1950s Maseratis, Jaguars, and Aston Martins. Poignantly, with this being Ferrari's 70th year and his own 75th, David admits that it will probably be his final competitive outing with the car at Goodwood. However, we can take comfort in the fact that, thanks to DK's commitment and passion for this incredible era of Ferrari sports cars, this old family workhorse has got plenty more days to shine ahead of her. "I'll never sell it," concludes David. "In fact, the weekend after Goodwood, I'll be taking it to the Kop Hill Climb." Who ever said old habits die easily?
Photos: Rob Cooper for Classic Driver © 2017