Ferrari has always understood that the company's image is just as important as the performance of its road and racing car range. Ten years ago, the Ferrari Classiche department was created, based in the old foundry and with a mission to maintain the originality of classic Ferraris. Inspection, then restoration or remedial work back to original resulted in a certificate of conformity – and an increase in the value of the car.
The philosophy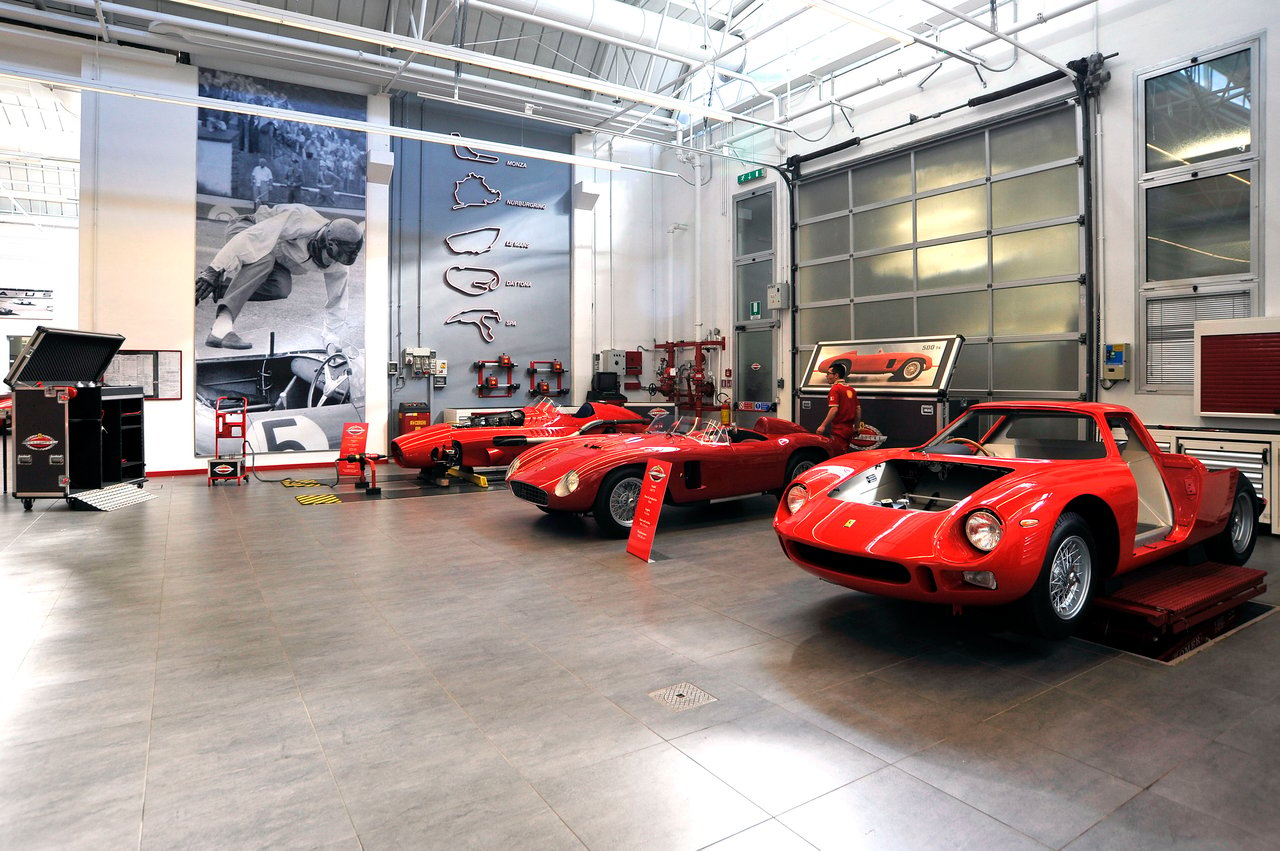 Ferrari Classiche bases its work on three factors: rarity, pedigree and originality. 'Rarity' is a given – between 1947 and 1970, fewer than 7000 Ferraris were built. A significant number were raced at the top levels of motorsport, with some winning World Championships for the factory, and others proving their worth as effective cars for the wealthy privateer. And of course, road cars such as the 275 GTB and 250 GT Lusso were built in very low volumes and are highly collectable today.
The question of originality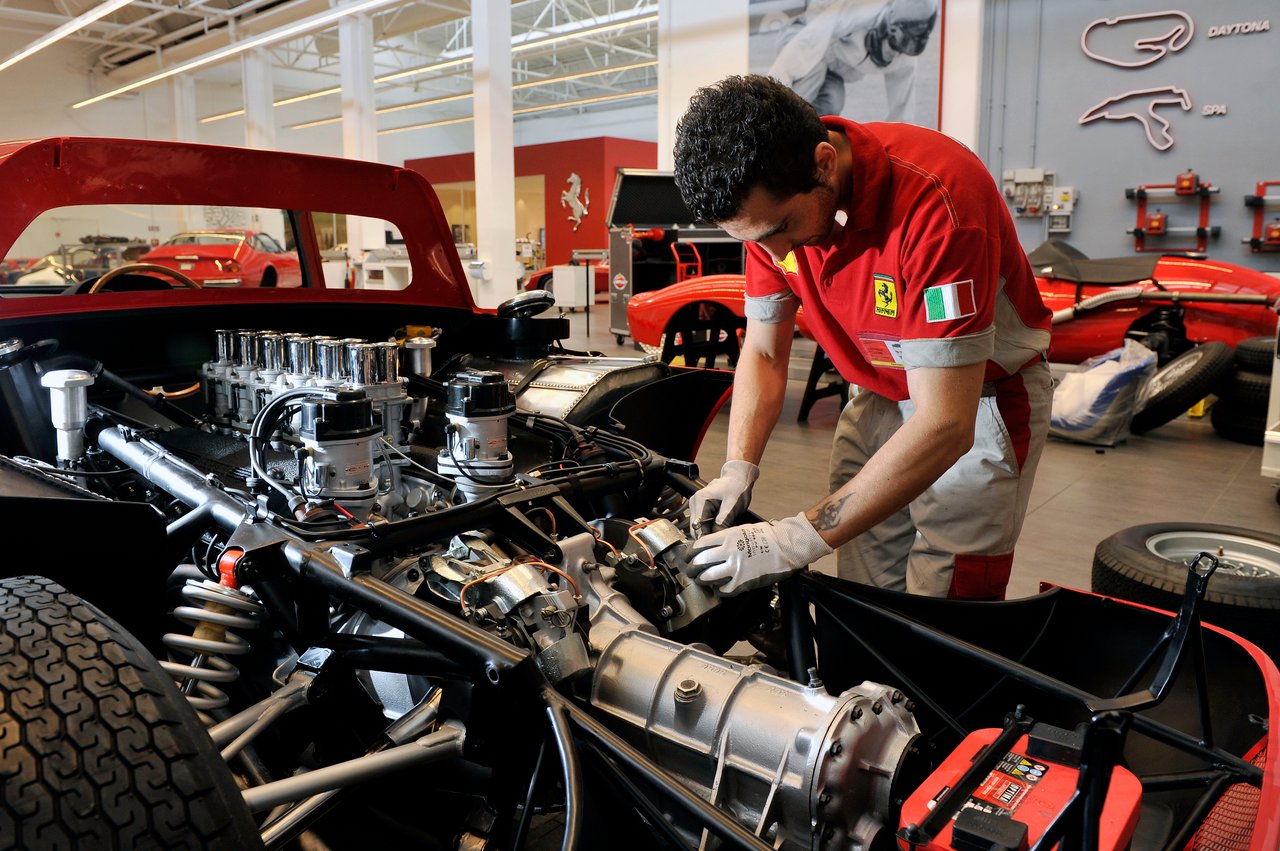 At times, the issue of originality can be a tricky one. Clearly, a coupé converted to a roadster, or a six-cylinder car given a V12 – and neither done by Ferrari – is non-original. But what about a famous racing car, such as the 250 GT 'Breadvan', that was converted in period and raced in a modified form, using the technology available in the day? Well, the 'Breadvan' is sort of in the Ferrari family, having been granted 'attestation of vehicles of historic interest'. It's a rare exception. Of the Ferrari Classiche certificates, of which over 3500 have been granted to date, almost all have been given to vehicles in totally original, 'ex-factory' condition with totally authentic parts.
The latest masterpiece: 250 LM chassis 6051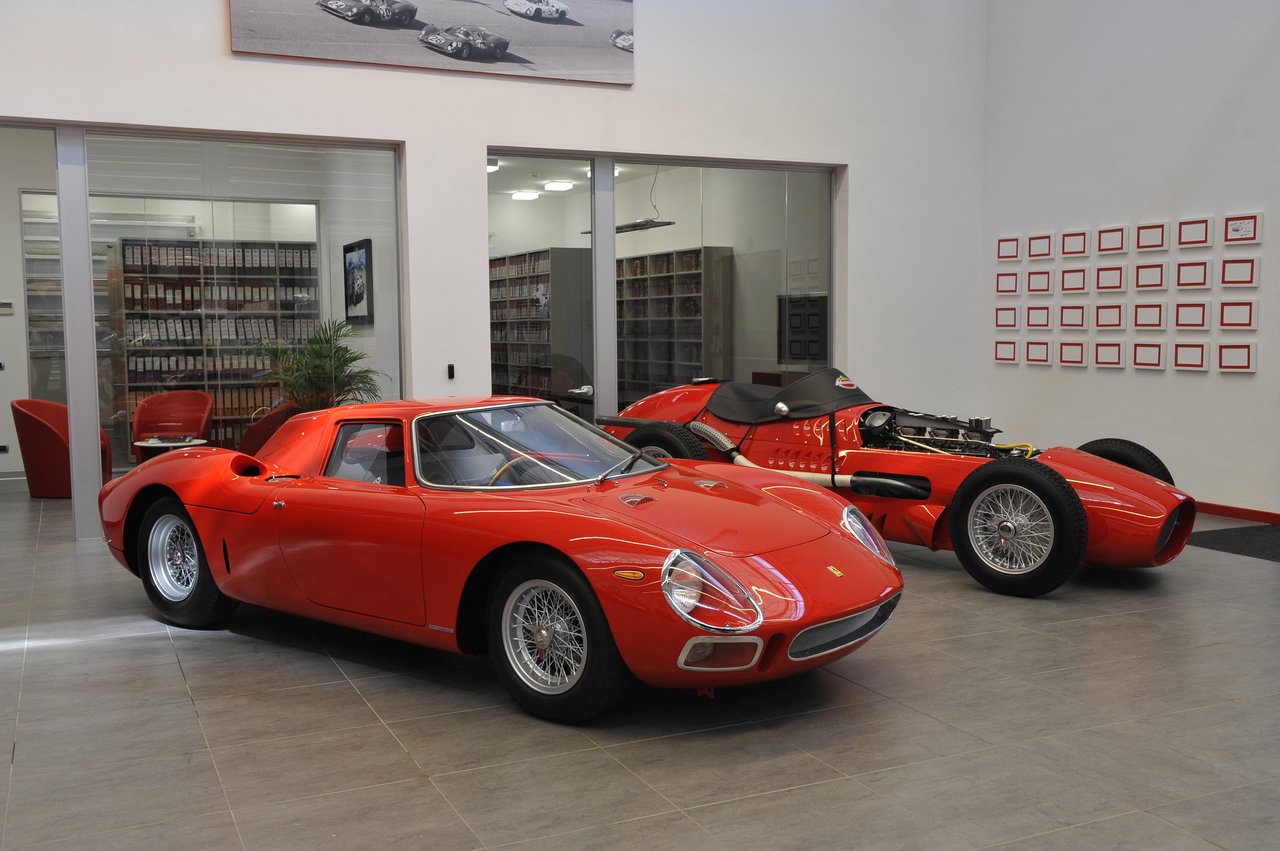 Take the case of this car, a 1964 250 LM. Originally delivered via Maranello Concessionaires to Viscount Portman, in early 1965 it was being raced by Jackie Epstein, the son of famous British sculptor Sir Jacob Epstein. That year and the next, it was another typical privateer entry in sports car races worldwide.
In 1967 its then-owner, David Prophet, modified it with the high-penetration nose developed by Drogo (and fitted to the 1965 Le Mans winner) plus a variety of spoilers.
For it to gain full Classiche certification, its current owner commissioned Classiche to totally restore it to how it was delivered in September 1964, short (original Ferrari) nose and all. The result, after many, many hours, is stunning – a car in what can only be described as 'better than new' condition. Purists might not always agree with this approach, liking the battle scars and some non-factory features used in period, but there's no denying the quality of work… and the fact that the car is all the more valuable as a result.