At Cremonini Carrozzeria, Italian thoroughbreds come back to life
Cremonini Carrozzeria is regarded as one of the finest restorers of classic car bodies in the world, specialising in Italian thoroughbreds. We sent Rémi Dargegen to Modena to meet its founder, Pietro Cremonini, to better understand the company's philosophy and purpose.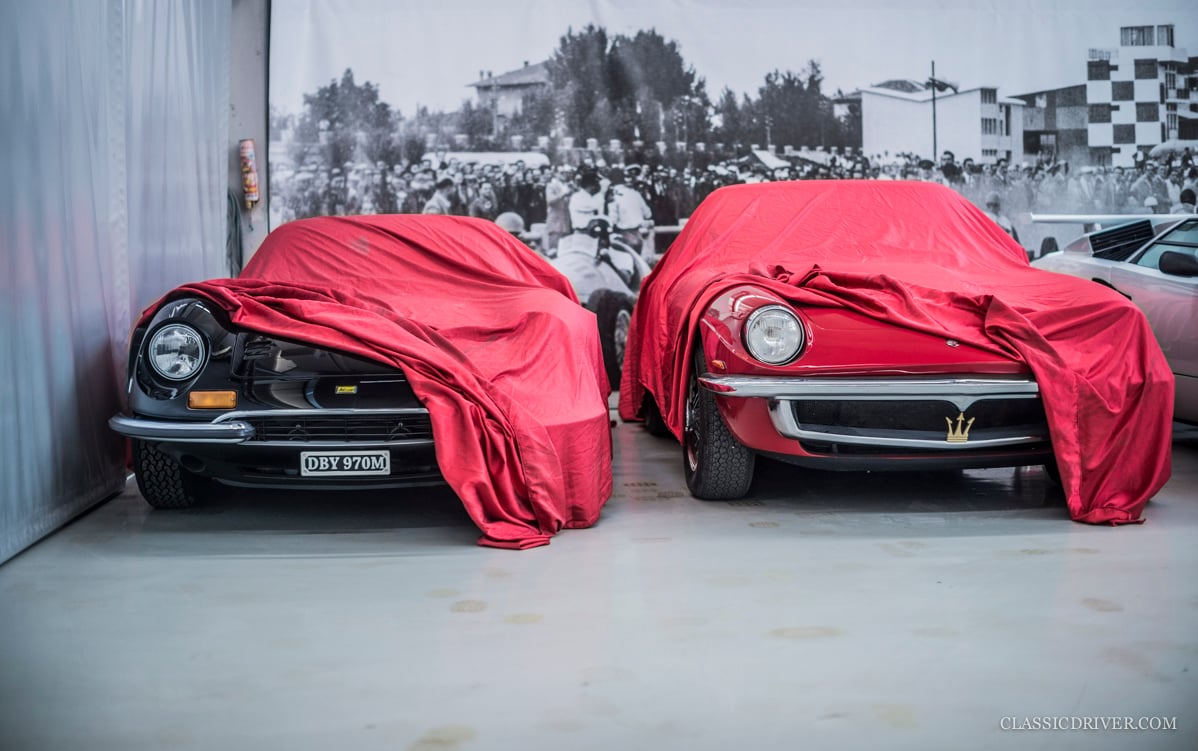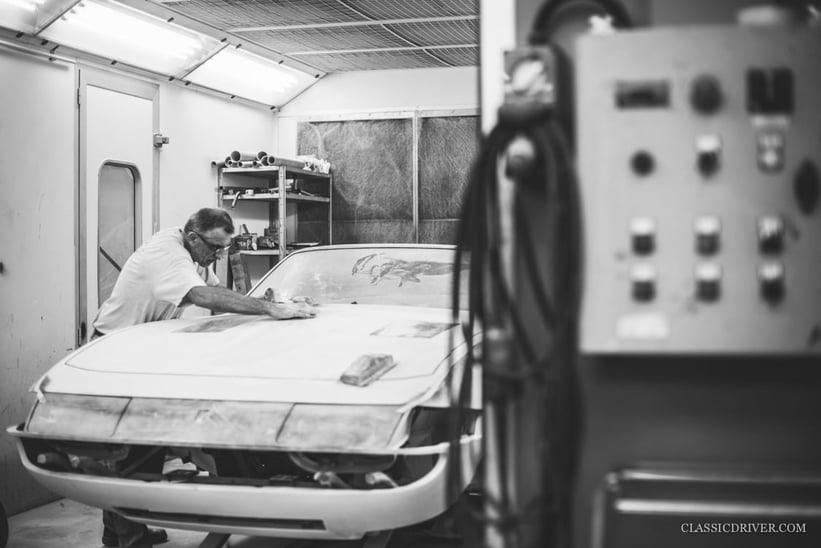 In 1986, Pietro Cremonini broke away from the established carrozzerie (many of whom he had worked with over the years), and set up his own eponymous company. Operating in and around Modena, the Italian 'Motor Valley', the business has earned a global reputation for body correction and paintwork, working its magic on a host of significant (and predominantly Italian) classics, including Ferrari, Maserati, and Lamborghini. Comprising a passionate and skilled team, of enthusiasts as much as craftsmen, Cremonini places emphasis on engaging the customer and sharing the passion which, ultimately, brings them together.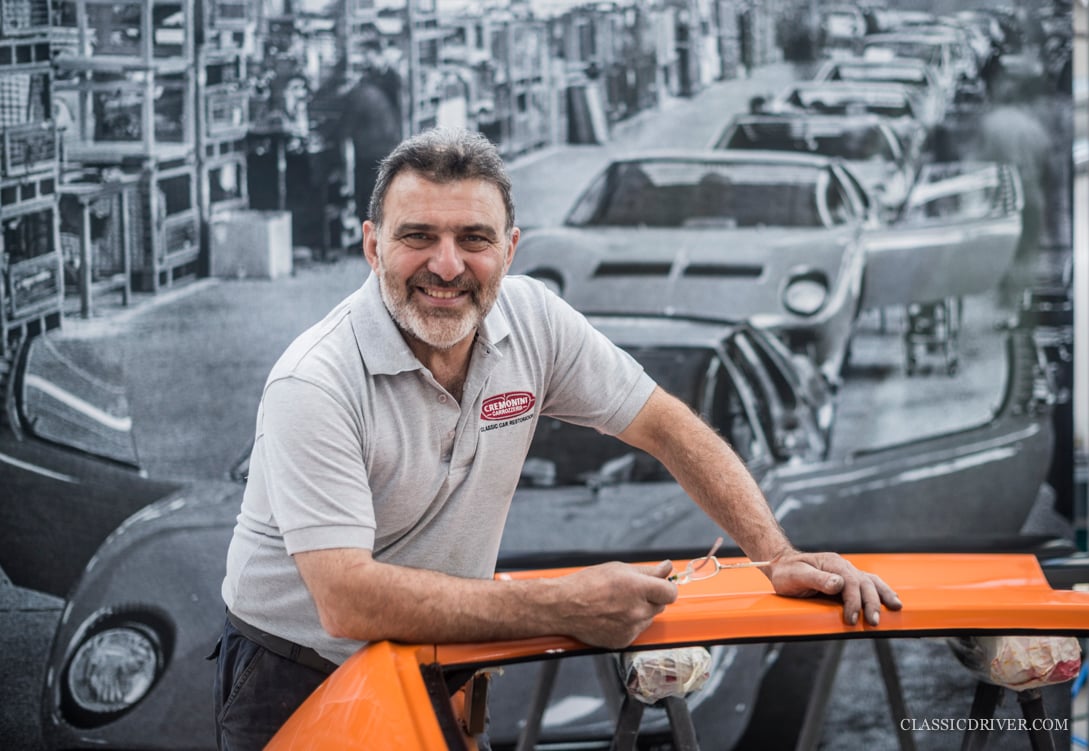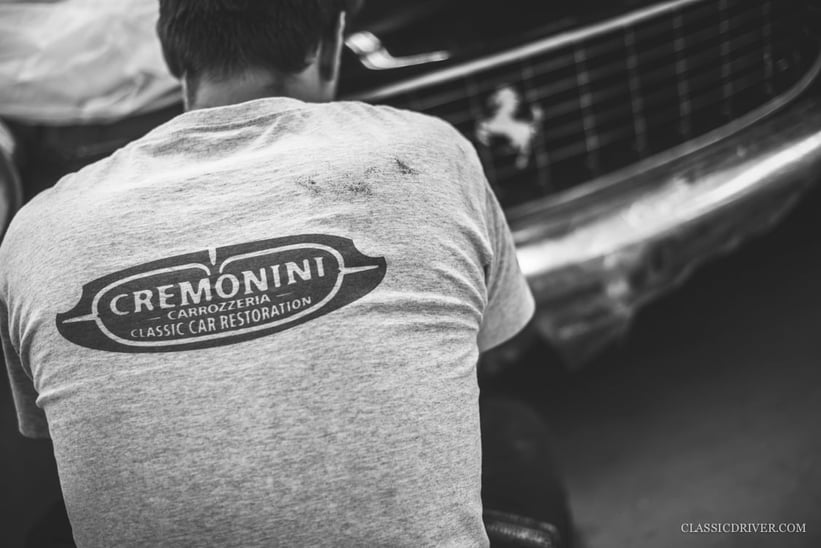 What is your oldest automotive memory?
Probably the Fiat 1500. It was a dream for me to own one when I was young – a middle-class luxury vehicle, ideal for use as a wedding car. Owning one meant you'd reached a social status, or were starting a new, independent life with your beloved wife.
So, when you came of age, was that your first car?
Not at all! It was actually a secondhand Alfa Romeo GT 1300 Junior, which I repainted and modified myself. I used to race it on Saturday evenings, in the suburbs of Modena close to the Maserati and Scaglietti factories. I used to dream of those supercars, which were simply impossible to afford as a young coachbuilder.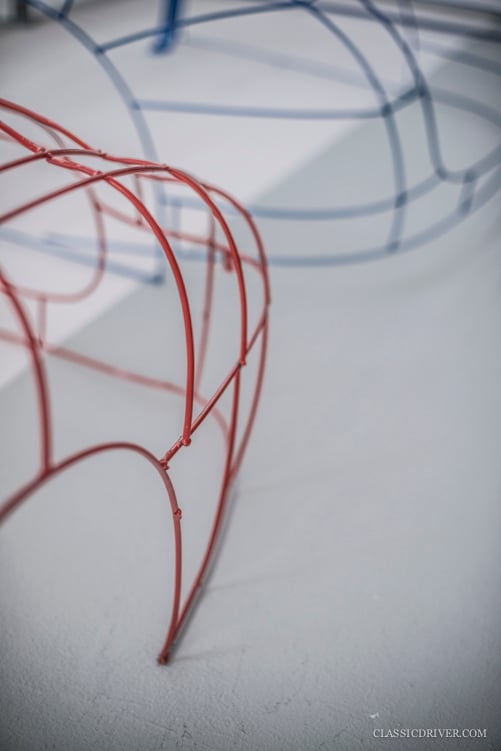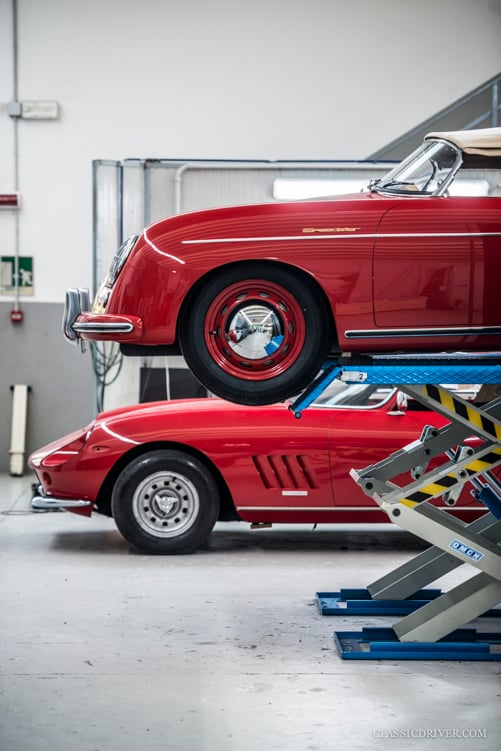 What did you do before creating your own carrozzeria?
I've always worked in the coachbuilding industry. I started at Bacchelli and Villa, before I was conscripted. After that, I founded the Carrozzeria Autosport, but left after three years to pursue a freelance career instead. I went from one coachbuilder to another – Bonfatti, Sport Auto and Fantuzzi, to name but a few.
Which factors made you decide to open your own, eponymous business?
I've always had an independent mind, and felt as though I needed to open my own shop. When you're not your own boss, it's difficult to voice your opinions freely. I didn't want to hold back, for the customers' sake.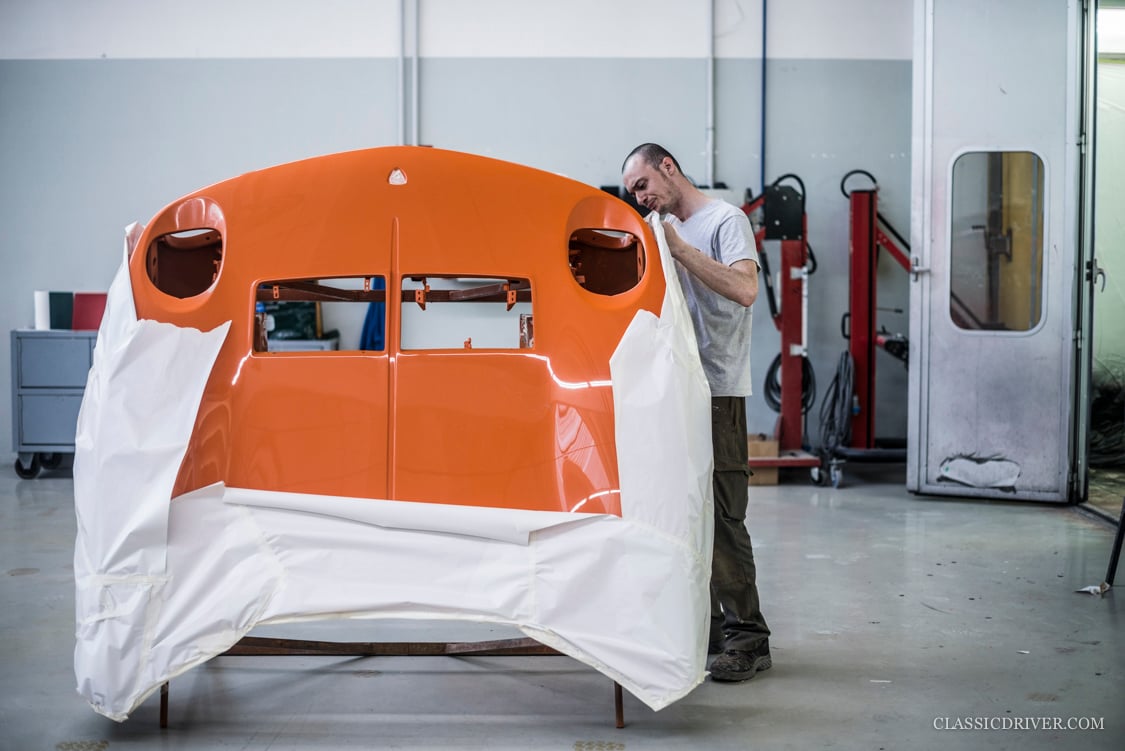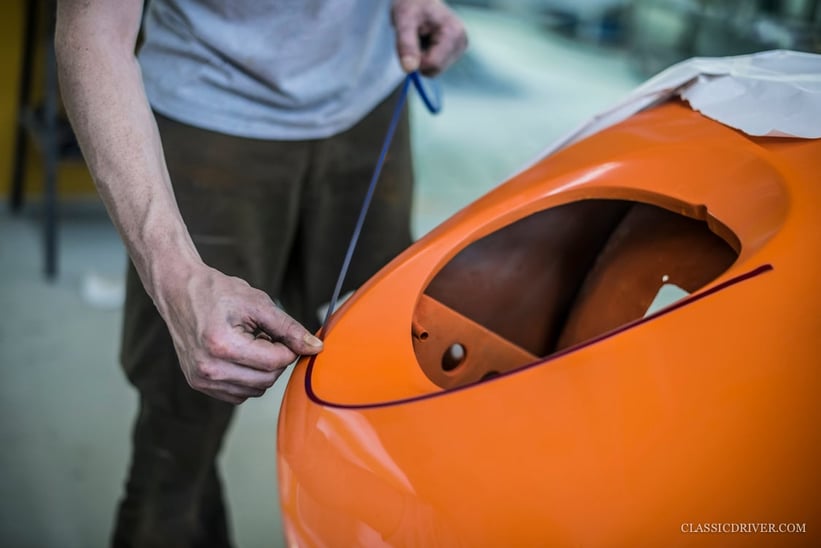 And what advice would you give to young entrepreneurs thinking of doing the same?
I would say passion, will and manual skills are the three most important attributes. Experience is more difficult to acquire – it takes years to reach a really high level of competence.
You've now got quite a big team – what skills do you look for when recruiting new engineers?
As I said, passion, will and manual skills are key. We need very specialised workers in this shop, be it for painting, assembling body parts, metal-beating, or electrical work. Four of my team of nine are below 30 years old – I think it's worth investing time and money on training.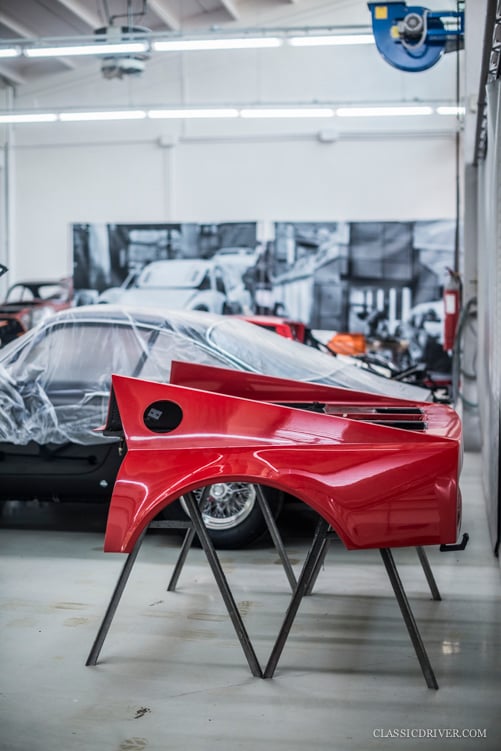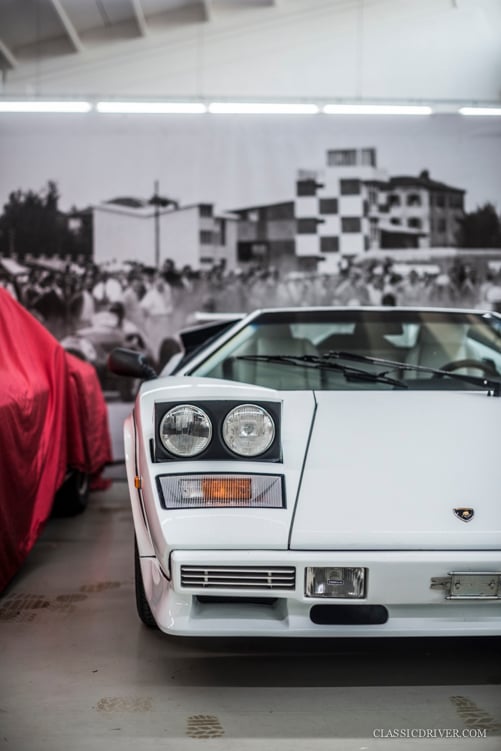 Do you view what you're doing in the same bracket as the 'golden era' carrozzerie, such as Touring, Zagato or Bertone?
I can't put my name next to those important names. But by giving new life to these old classics, I try to create new emotion, just as those famous shops did.
You're particularly well-known for your Lamborghini Miura restorations – why is this?
This has only become the case over the last few years. Miuras have become highly collectable over the last five or six years and, now that prices are high, everybody wants one. When I was at Autosport, I painted the Countach bodies for the Lamborghini factory, so I've always had good a good relationship with the marque, and I've known Valentino Balboni for years. Perhaps that's part of the reason.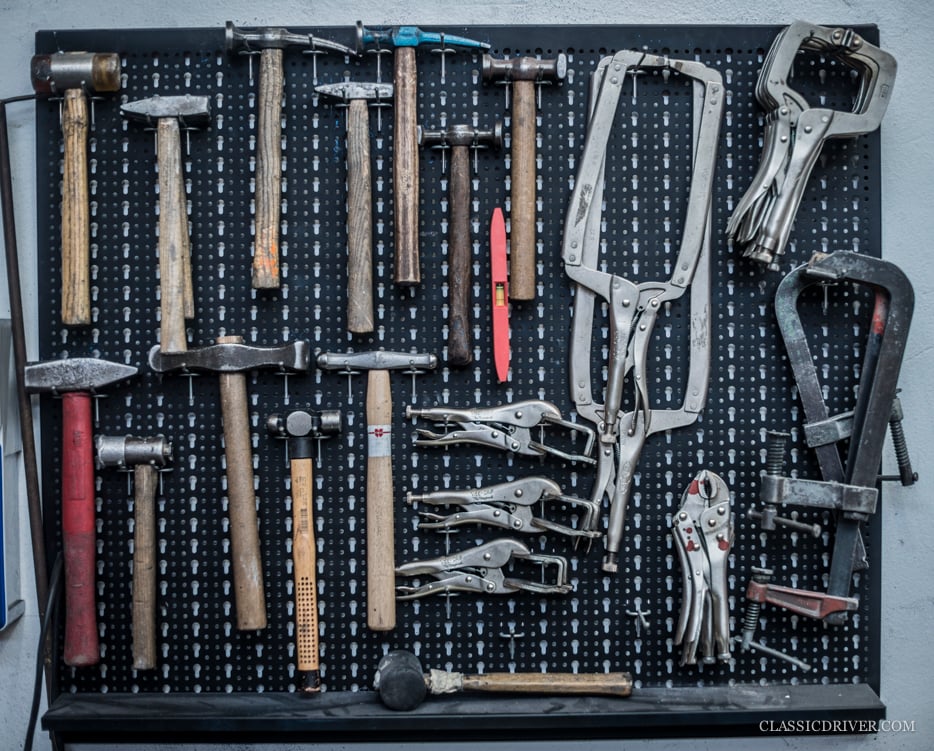 What are your other core vehicles?
Ferrari forms the core business of the shop, but Maserati and Lamborghini are important, too. At the moment, we are restoring four Miuras, nine Ferraris, two Maseratis, and three Porsches.
What about the Porsche 356 Pre-A, another speciality of yours, yet totally different from most of the other cars you work on?
I restored my first Porsche 356s in the 1980s for Italian and Swiss customers, so it's not a new thing. Since 2012, the board of Cremonini has comprised three other partners, all of whom have a strong passion for Pre-A and Carrera 356s. Andrea Coriani is our expert – he owned (and restored) the 12th Pre-A ever built, and is about to restore the very first Carrera. He's always looking in archives and period books for the correct details.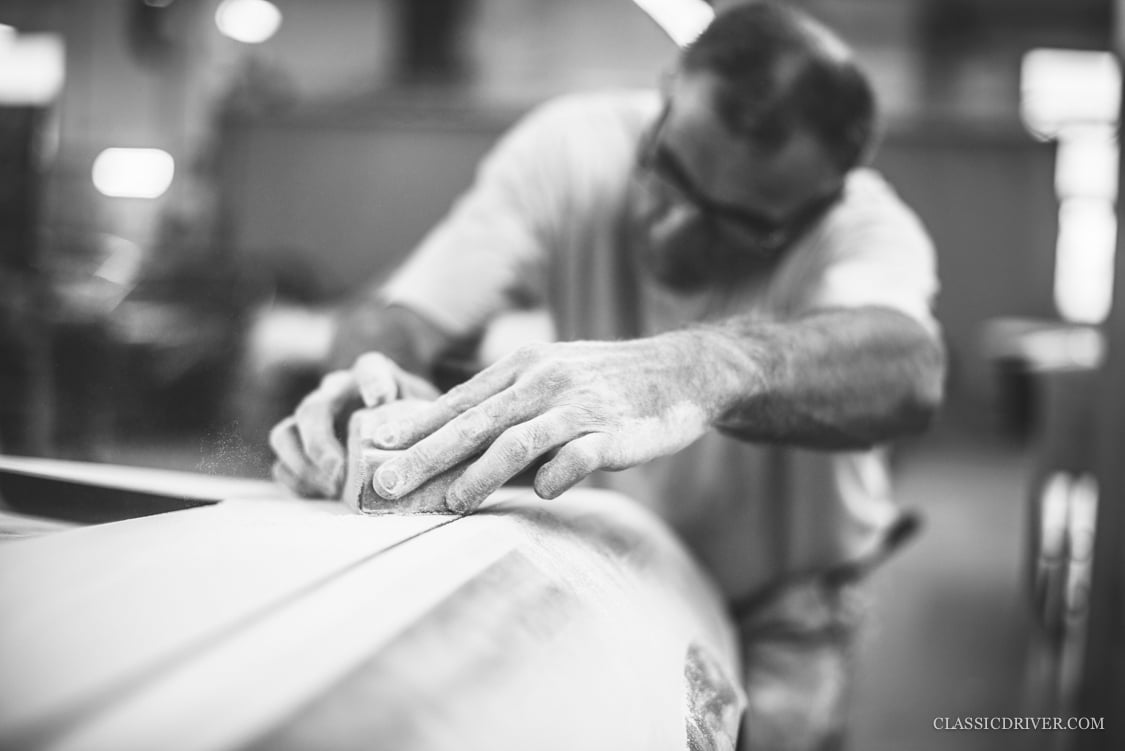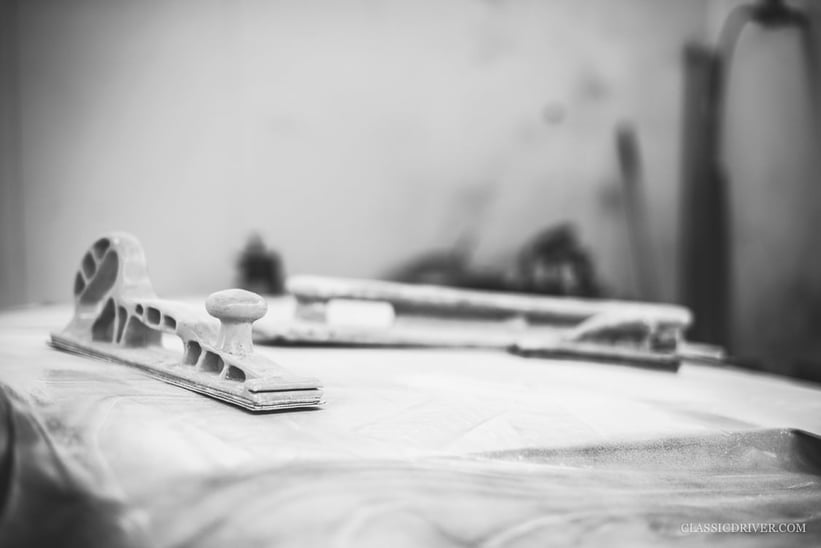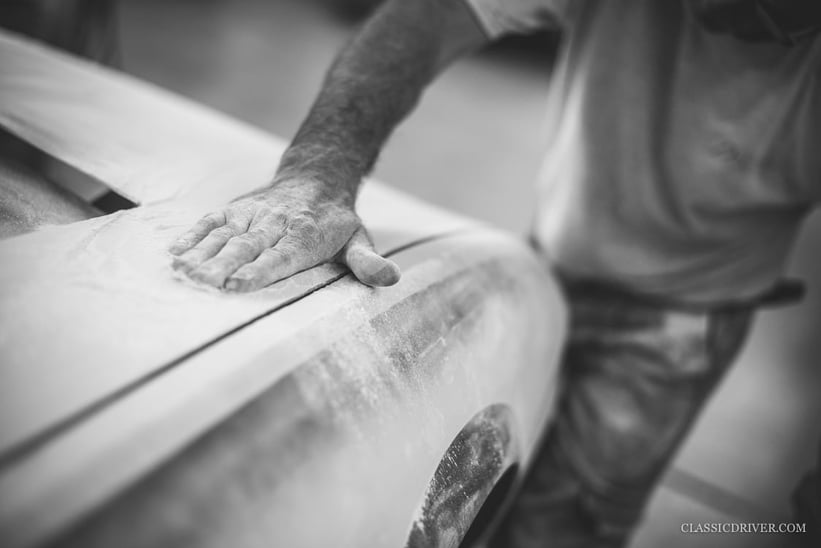 What defines a great restoration?
It's all about emotion. At the end of a restoration, it's almost as though the customer has just ended a long period of therapy, such is the intense emotional experience. I like to play music to give a real sensation of the design, as though the music was written by the pencil of the designer.
What are your thoughts on preserving originality, versus modifying a car to the owner's personal tastes?
I think if you follow the original configuration of the car, you can't go far wrong. I always give this advice to customers, but sometimes they think differently and choose their own colour. Ferrari in the collective imagination is red – some customers like it, while others don't.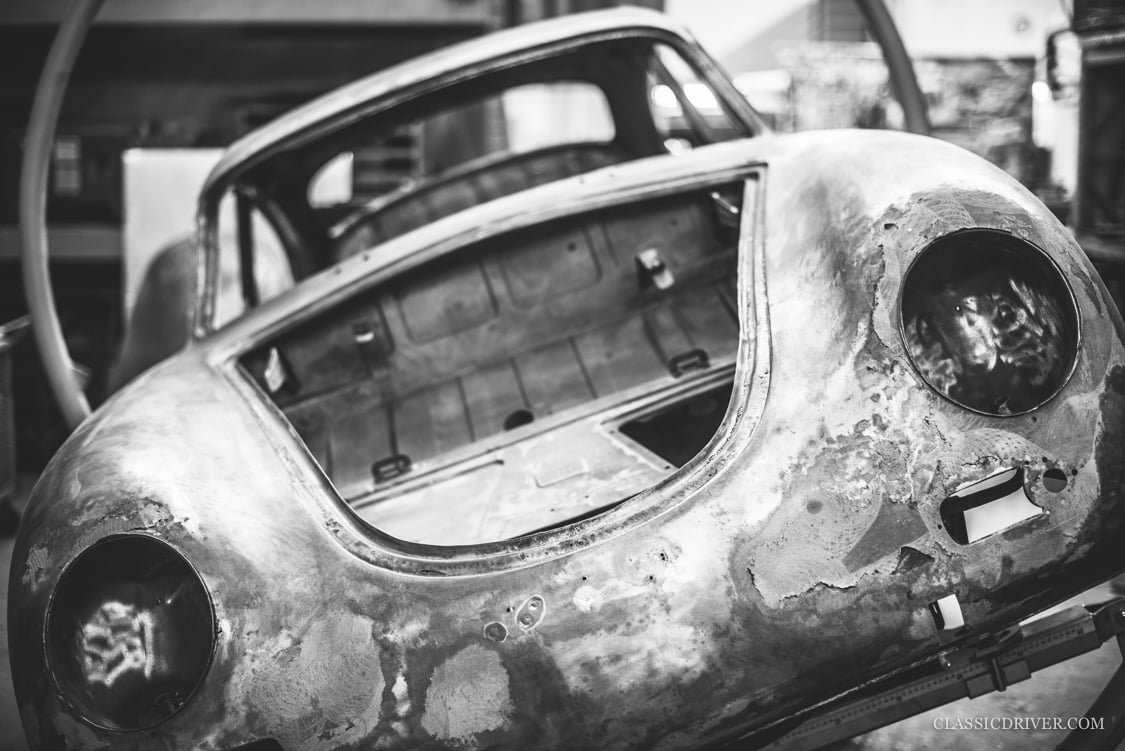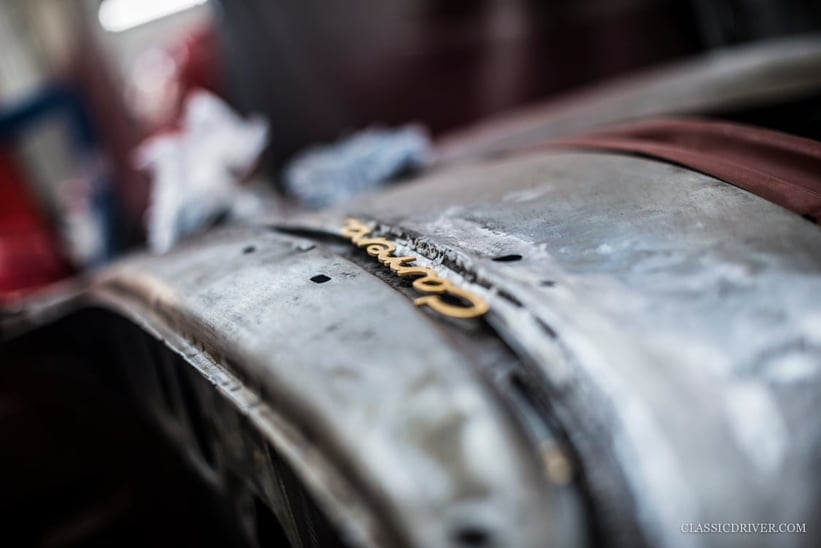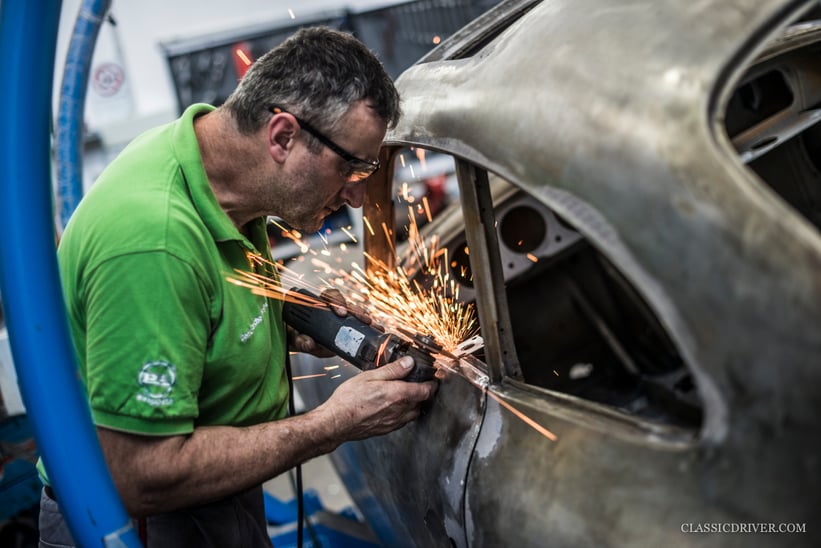 Are classic cars more of a work, or a passion?
It's a passion that's become an integral part of my life. I never look at it as work.
Is there a car you're particularly proud of restoring?
The Ferrari 315 in which Piero Taruffi won the 1957 Mille Miglia. It was a car with a great history, and to be charged with restoring it by Mr Albert Obrist – one of the most important Ferrari collectors in the world – was a real honour. Mr Obrist is a man with true passion, knowledge and competence, and he's since become a friend.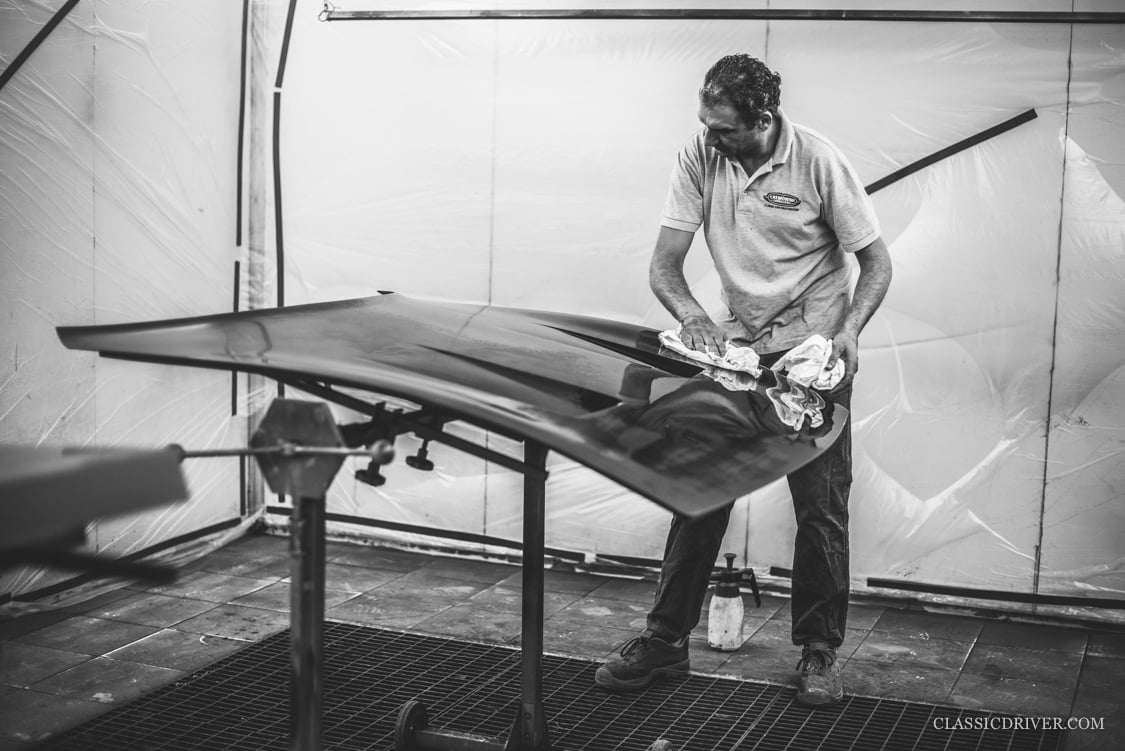 Are there any cars you've dreamed of restoring but have not yet had the chance?
I would love to restore a Bizzarrini, as it would be a new challenge.
What, in your opinion, is the most beautiful car ever designed?
Definitely the Alfa Romeo 33 Stradale. It's not about money, but emotion. We are all different, and emotion for one might not be the same for someone else.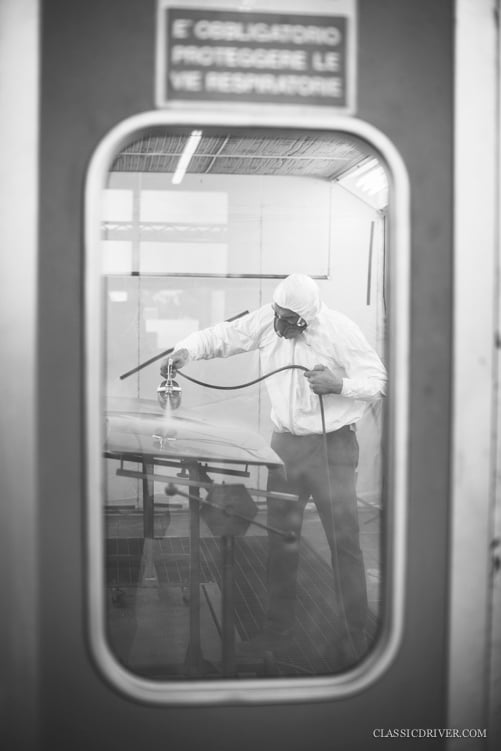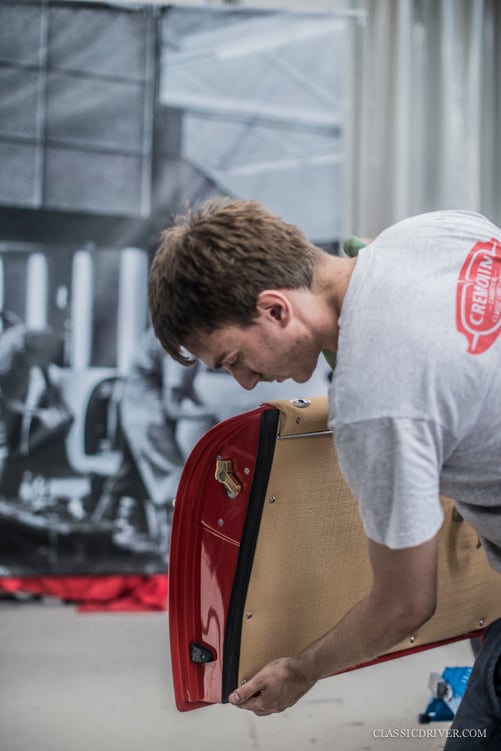 And what about the best designer/coachbuilder?
I think Pininfarina is God, Frua is the Son, and Bertone is the Holy Spirit.
Photos by Rémi Dargegen for Classic Driver © 2015