Welcome to the mechanical world of Ventoux Moteurs Ingénierie
Since the late 1980s, the Mont Ventoux area has played host to the distant thrum of 8-cylinder Bugatti engines, the sound of a family passion. Classic Driver's Rémi Dargegen went to investigate…
The mechanical performance, advanced engineering and technological adventure of such contraptions fascinated Laurent Rondoni from an early age – but it was a friend that convinced him to dedicate his life's work to them.
After inviting Rondoni to a classic car meeting, the friend arrived at the event behind the wheel of a Bugatti Type 35. For Laurent, it was a revelation: the sound that emanated from the 8-cylinder engine left him speechless. Already experienced in metal packaging (particularly soda cans) through working for his father's business, Laurent soon decided to extend this knowledge to incorporate his passion for motor cars, specifically those from the 1920s and 1930s. As he delved deeper into this fascinating world, he decided to turn to this work on a full-time basis, thus creating Ventoux Moteurs Ingénierie in 1989, in collaboration with his Bugattisti friend.
A very special friend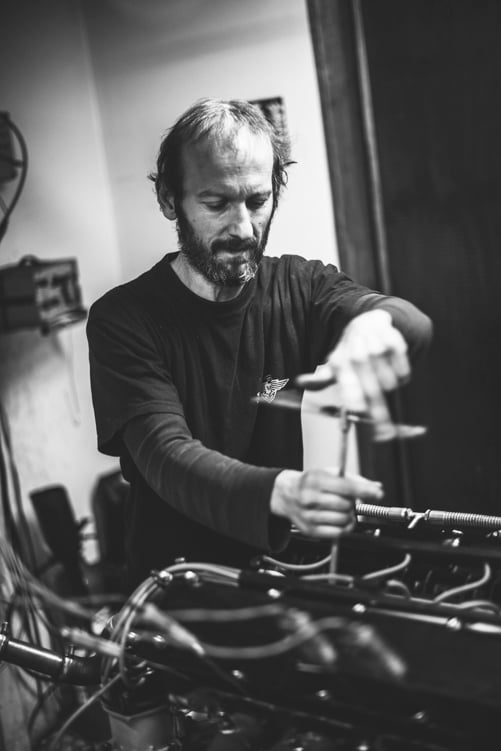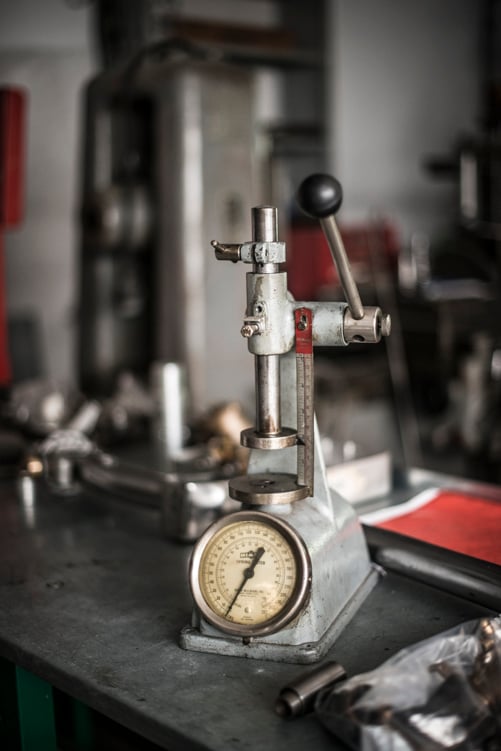 It's important to specify that this friend had a very important private collection, giving him the opportunity to introduce Laurent Rondoni to the best workshops and most important collectors in the world. Rondoni is a perfectionist, and his workshop soon became a go-to place for cars with high-precision mechanicals, for the likes of Bugatti, Voisin, Hispano-Suiza, Delage, Panhard, and also the occasional Ferrari. What rapidly became the core strength of Ventoux Moteurs Ingénierie was its autonomy, thanks not only to Rondoni's engineering knowledge, huge archive of original Bugatti drawings and a tight-knit supplier network, but also his ownership of specific tools to reproduce parts with great accuracy.
A mechanical, metallic world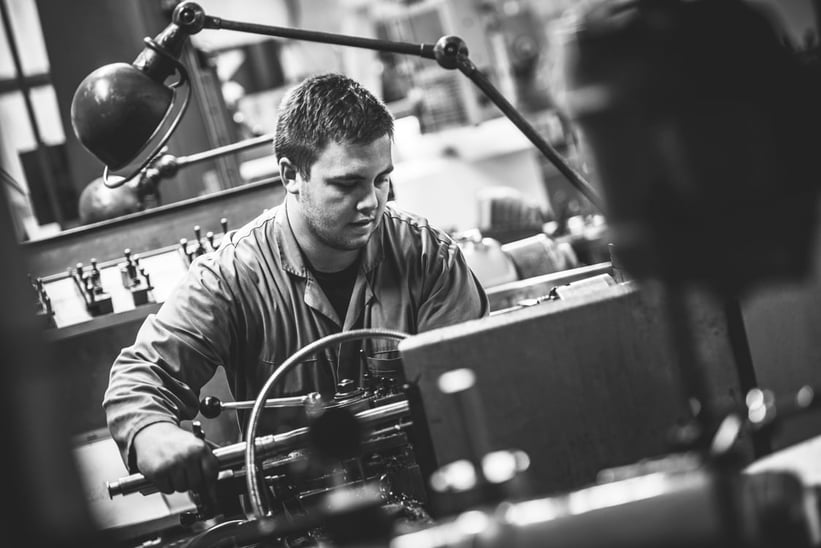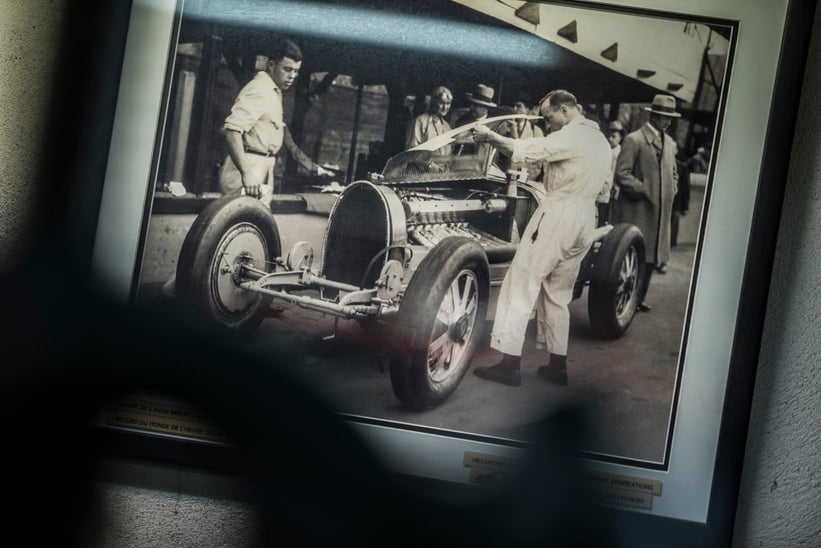 When you arrive at Rondoni's, don't expect to find a line-up of pristine Bugatti GP cars. The workshops are a forest of machine tools, lathes, boring and milling machines, adjusters and column-drills. Some rooms are full of engine blocks (4, 8, 12 or 16 cylinders), connecting rods, re-aligned valves and amazing crankshafts, all waiting to be reassembled. At Rondoni's, you're in a mechanical world; a metallic world. You almost feel as though you've been transported back to the original Bugatti workshop in Molsheim. Raphaël Rondoni, Laurent's son, grew up in this incredible environment, so it was almost inevitable that he would follow the path of automotive engineering. Beginning as a Formula 1 engineer, he moved on to endurance programmes – even taking part in the Paris-Dakar Rally five times. With that out of his system, he felt the need to return to his roots and, bringing his own experience with him, began working at the family garage with his father. As Laurent has now reached retirement age, Raphaël continues where his father left off, bringing the same passion and ambition: to perpetuate Ettore Bugatti's work using mechanical logic and determination to satisfy the most demanding customers.
More than 300 engines in 25 years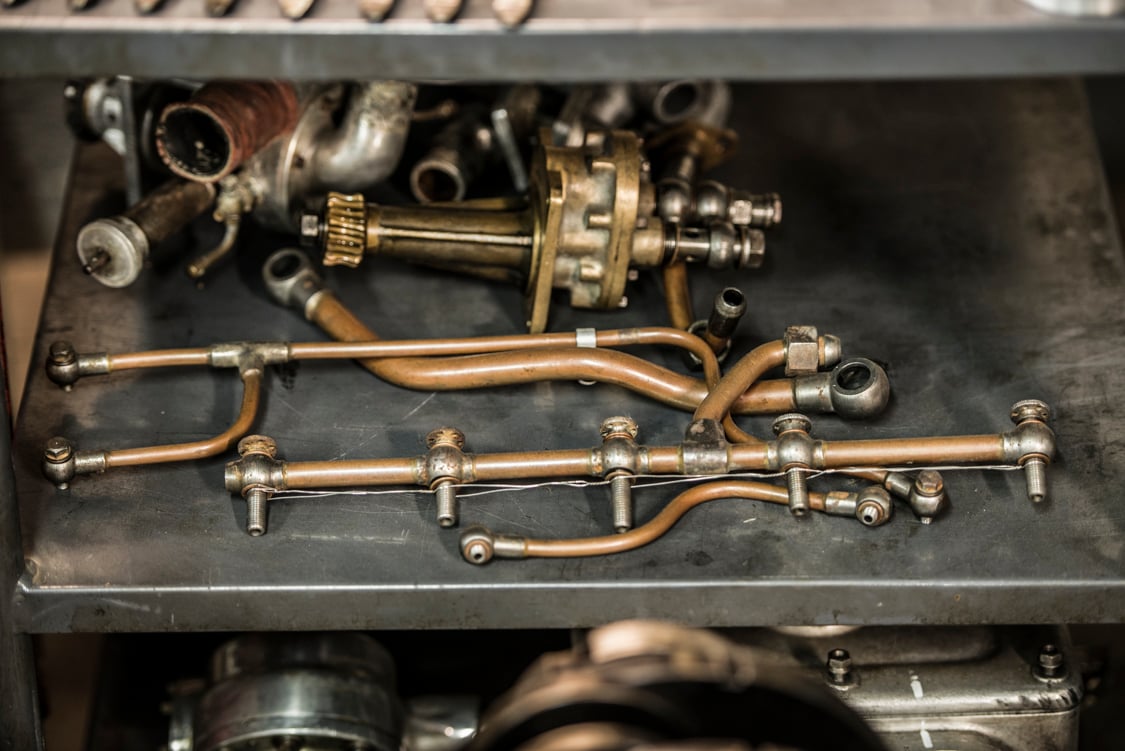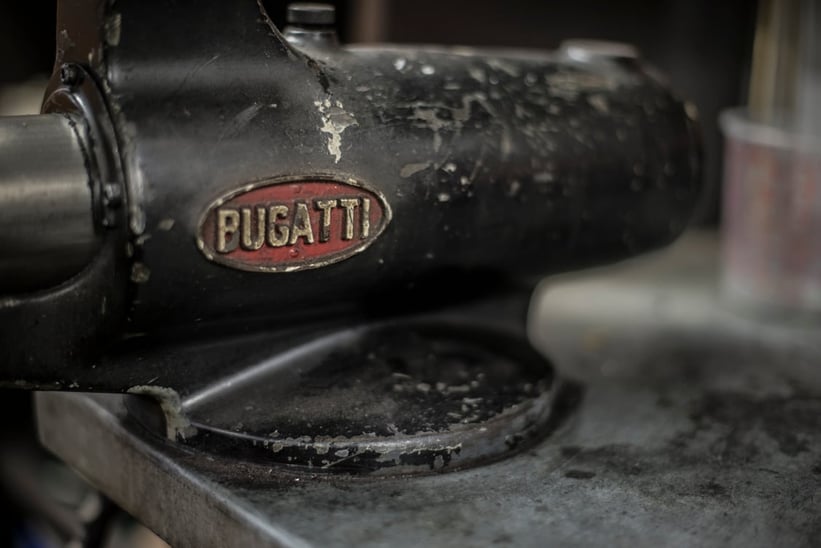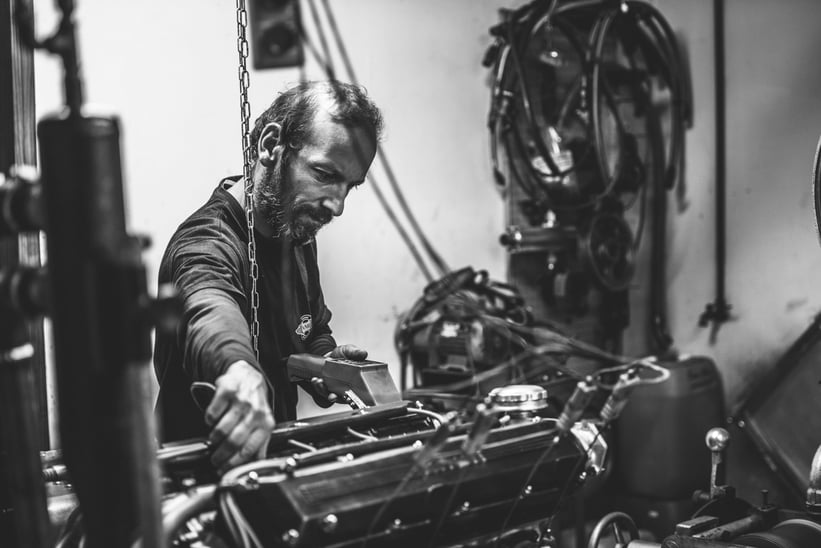 In 25 years, Ventoux Moteurs Ingénierie has restored more than 300 engines of various origins, from the Ferrari 750 Monza 4-cylinder currently on the test bench to the Bugatti Type 45 16-cylinder from the Schlumpf collection. We hope the Rondoni workshop prospers, so that Ettore et al's passion can be preserved for as long as possible...