Is this coachbuilt Caterham the ultimate reborn classic?
Swedish consultancy Bo Zolland Design has revealed its vision for a coachbuilt, 21st Century version of the Caterham Seven, the lightweight roadster based on Colin Chapman's original from 1957…
Since Caterham bought the rights and tooling to produce its own version of the Lotus Seven in the early 1970s, it has created numerous versions of the back-to-basics roadster – from the entry-level 160 up to the outrageous 620 R. However, despite these updates, the basic bodywork has remained largely unchanged since Colin Chapman sired the original almost 50 years ago. It seems the Swedish stylists at Bo Zolland Design AG have taken exception to this, releasing renderings of their vision of an aesthetically updated model: the Indy Seven Roadster, which employs its own classic theme by taking inspiration from 1960s Indy cars. The final design has then been rendered in a variety of liveries, each of which is augmented by an appropriate design for the wheels.
Style over safety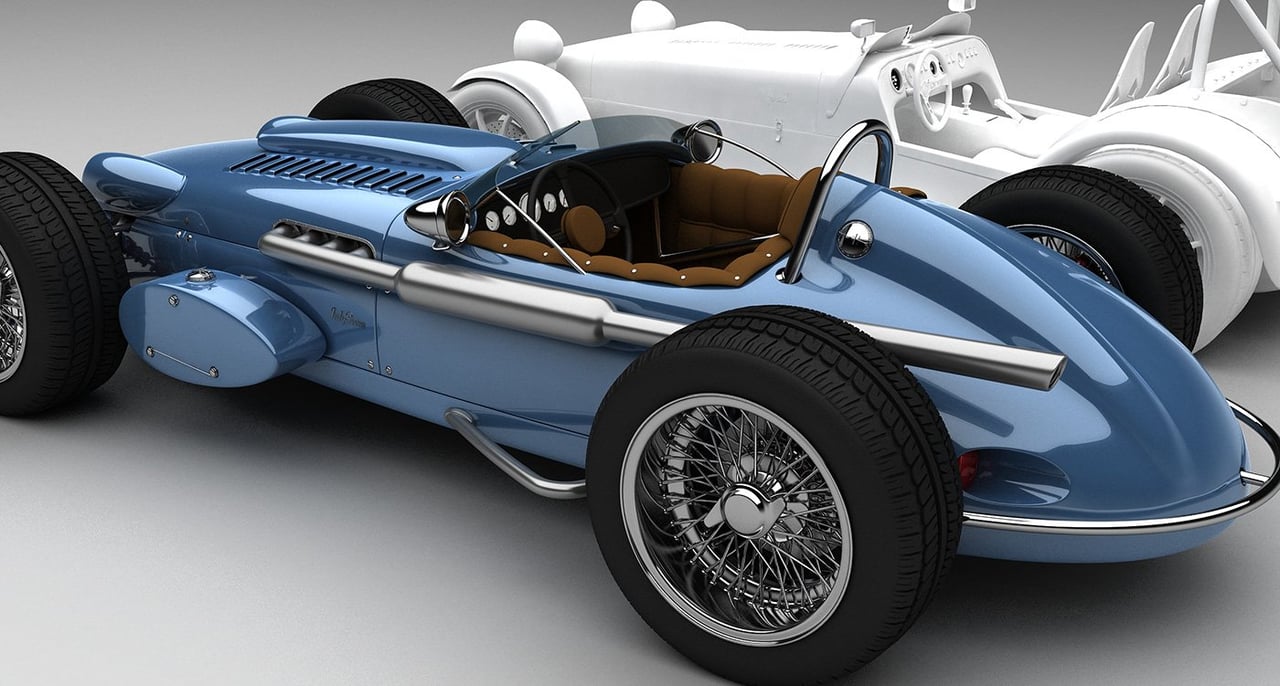 The concept remains a theoretical 3D digital model for now – but on visual merit alone, we think it's right up there with other reborn classics such as the Eagle E-type and Touring Disco Volante. The spaceframe composition of the Seven's chassis would surely tempt an experienced coachbuilder to re-clothe one in Zolland's striking style – possibly in time for the original Seven's 50th anniversary, too. Just watch where you rest your left elbow…
Photos: Bo Zolland Design AG