Once scorned, now loved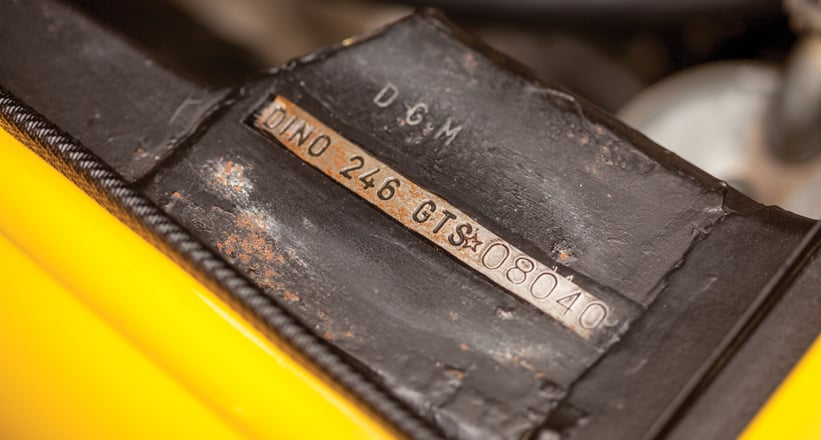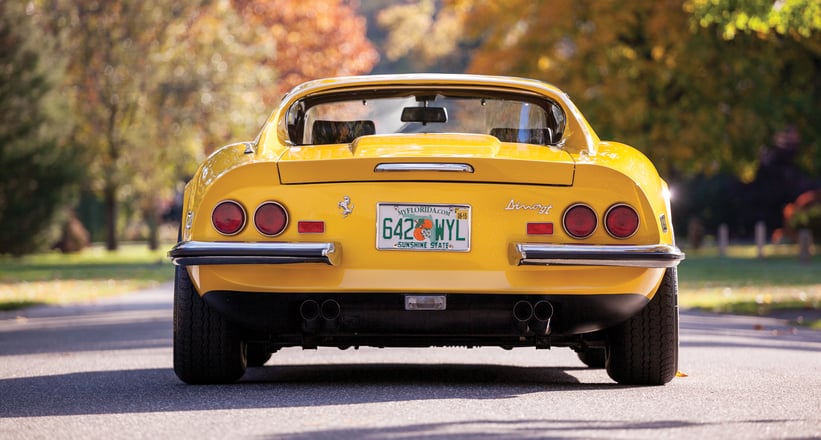 The concept of a small, lightweight, mid-engined sports car with a V6 engine at its heart is, in retrospect, a milestone in the history of the brand. And for some, the Dino is one of the most beautiful sports cars ever designed. Women in particular find the two-seater sexy, or so we were told earlier this year by a model expert. Thankfully, the 246 Dino is not just a pretty face, but also a good driving machine. The chassis is well-balanced and the weight perfectly distributed thanks to the mid-mounted engine. True, the sound of the 2.4-litre V6 is rather underwhelming, and the low seating position gives you the feeling of being in one of the early Ferrari prototypes. Nevertheless, the Dino is a classic well-suited to everyday use.
Sale-toppers in 2014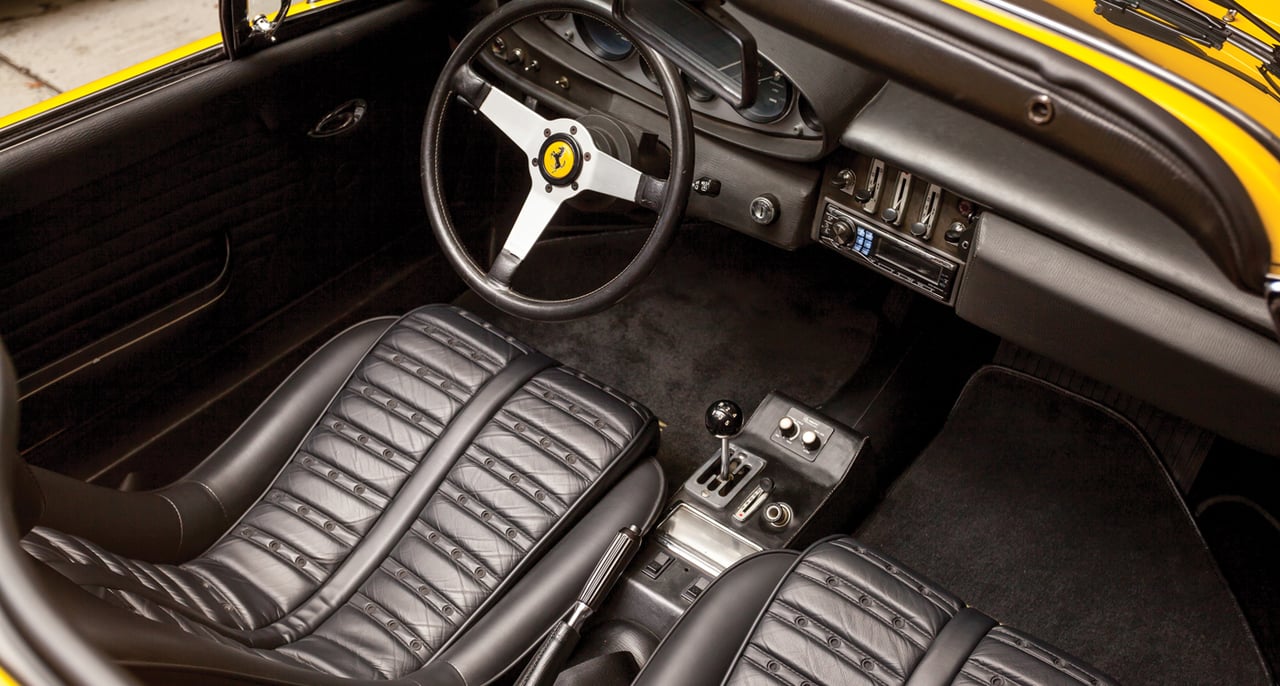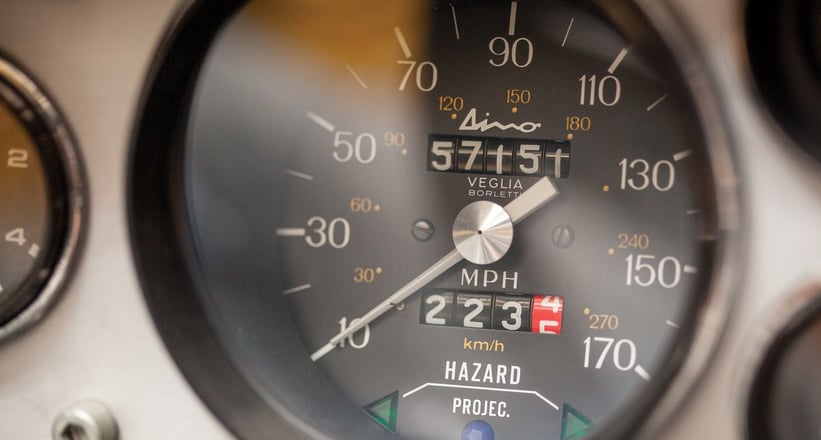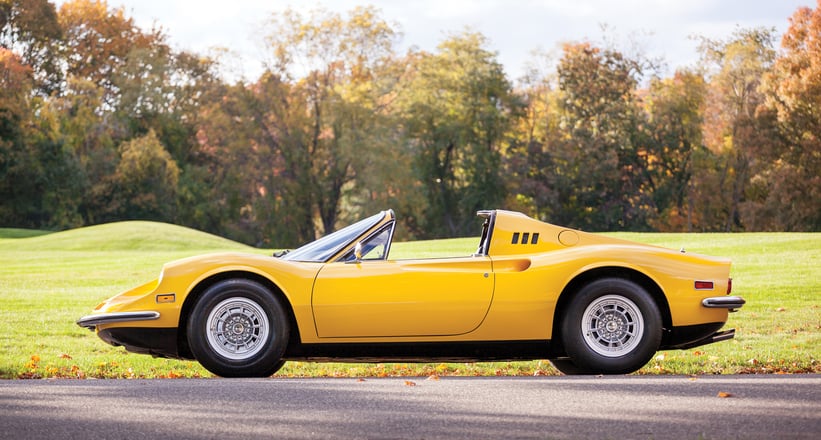 Anyone who follows the auction scene is likely to remember some significant results for Dinos this year. Such as the mid-October sale of a 1972 Ferrari Dino 246 GT from the estate of F1 driver Harald Ertl that went for 330,000 euros; or what about the ex-Keith Richards Dino that sold at auction in Monaco last May for 249,400 euros? In March, RM Auctions dropped the hammer in Amelia Island on a silver 246 GT from the model's final year of production for 429,000 US dollars (345,000 euros), while Gooding took 627,000 US dollars (500,000 euros) for a 1972 'Chairs & Flares' Dino.
More to come in 2015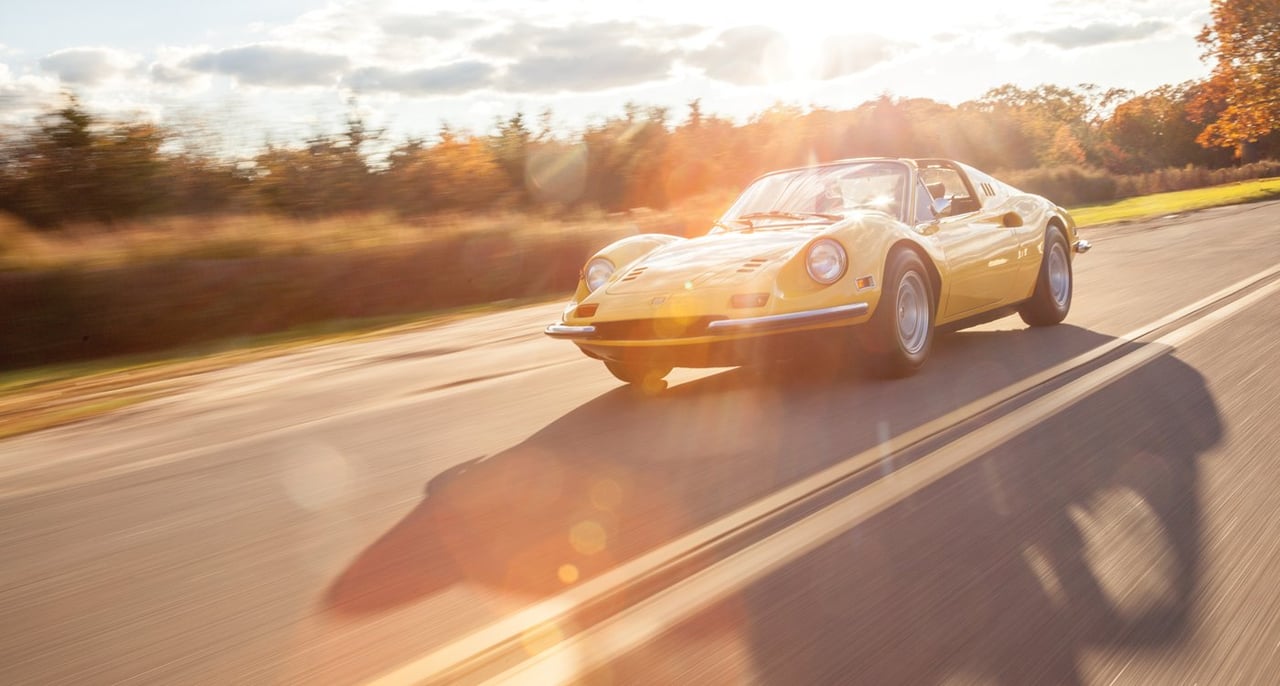 More Dinos, such as the 1974 246 GTS shown here, have already been entered for the major auction week that takes place in Arizona early next year – with an expectation of new price levels, too. If you have a bit of a crush on the Dino, don't wait too much longer to buy one.
Photos: RM Auctions