Advanced horse racing, with the Ferrari 430 Scuderia
The appeal of modern, limited-production Ferraris has already been strongly illustrated this year through rising values. So how about an ultra-low-mileage 430 Scuderia in an unorthodox, yet surprisingly fitting colour?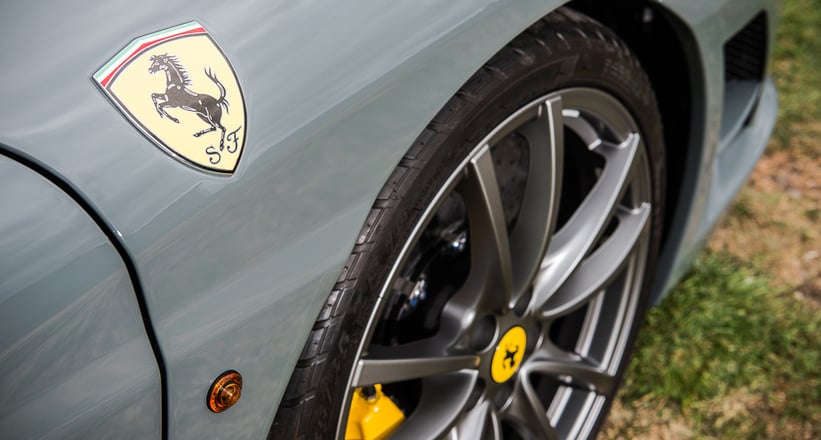 At its sale in Towcester on 23 May 2015, Silverstone Auctions will offer a tempting Ferrari 430 Scuderia, one of roughly 2,500 built by Ferrari – and its odometer displays a mere 85km from new. But perhaps even more alluring is the colour combination of Grigio Medio 751 (a colour offered in the 1950s and 1960s) with full red Alcantara leather, the only 'Scud' offered in such a permutation. The 2009 car, which sports a number of additional factory options, is estimated to fetch £230,000 to £250,000 when it goes under the hammer – a significant sum when you consider the original purchase price was between those two figures. But should Ferrari's ultra-focused specials such as the 360 Challenge Stradale, 430 Scuderia and 458 Speciale continue to flourish in terms of values, it could prove to be a sound investment. And if not, you'd still own one of the most accomplished driver's cars of the noughties.
Photos: Silverstone Auctions