It's almost a given that an event hosted along the winding turns and vast green spaces of St Moritz is going to be spectacular, but the Passione Engadina knows how to turn it into a true celebration of style. This year, the exceptional event turns 11 years old and is being hosted with none other than French powerhouse Bugatti as its guest sponsor.
Perhaps one of the most important automotive brands in French history, Bugatti has been famous for its lavish luxury and blistering performance figures for over 110 years. The connection between Ettore Bugatti and Italy is one that the event aims to celebrate fully, as Ettore was actually born into an artistic family from Milan. The thrilling yet serene mountain passes will make for the perfect playground for a selection of exceptional classic and modern Bugattis, including some from the Pearl Collection that will be showcased at the event. What's more, Bugatti's CEO Mate Rimac will be present at the event, no doubt sharing stories of where the brand will be heading in the future.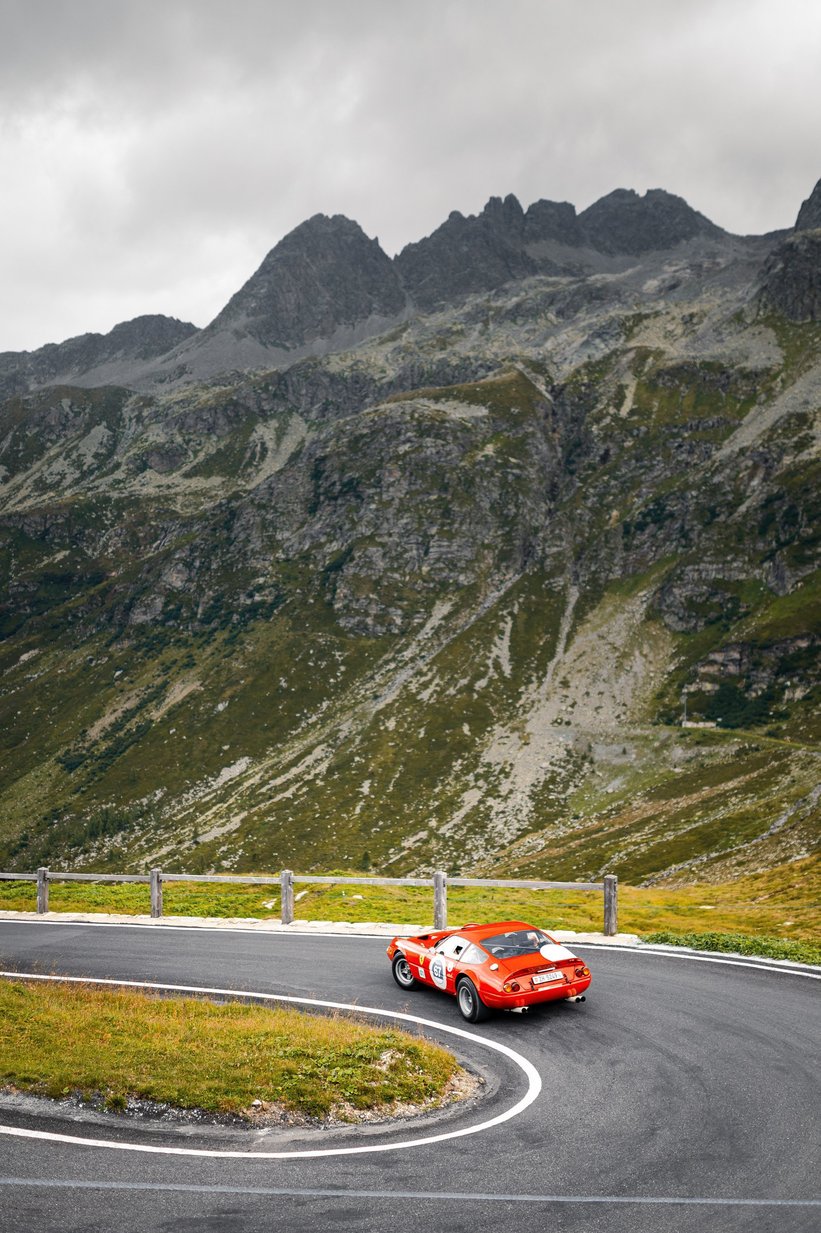 Alongside the plethora of Bugattis, expect to see some incredible classic and collector cars from all regions of Italy, showcasing iconic moments in time where Ferrari, Lamborghini, Alfa Romeo, and so many more struck gold with their design and manufacturing. Switzerland is home to some of the greatest driving roads in the entire world, and attendees can expect to see much of the fine metal on display take to the tarmac, which will undoubtedly result in some incredible photography opportunities!
While we are all probably well-versed in the concept of a Concours d'Elegance by now, Passione Engadina is taking an entirely new approach with this year's event that allows these impeccable classics to be showcased in their truest form: with their engines running and their wheels turning. In this, the perfectly named 'Eleganza in Movimento', each entry will be closely examined by a jury led by Lorenzo Ramaciotti, alongside our very own CEO JP Rathgen and a variety of judging elite, who will be on the lookout for their overall victor.
Classic Driver are delighted to be covering the entire event that kicks off from August 26th to 28th, where we will be bringing exclusive insights into some of Bugatti's finest models from the past, present, and future. Our social media channels will be filled with behind-the-scenes content, so be sure to tune in to avoid missing out on the thrills!
Photos by Andrea Klainguti