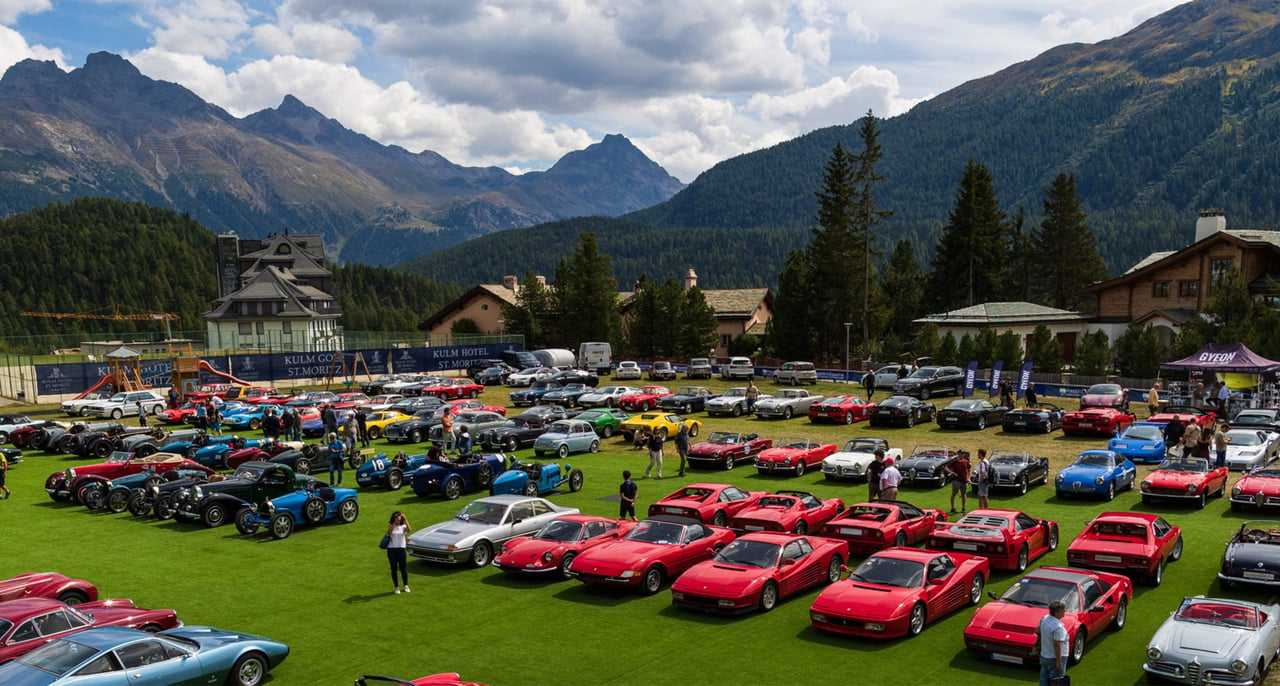 In life, sometimes you meet someone whose words resonate so closely from the get-go, that you can't help but feel inspired. Paolo Spalluto is the embodiment of passion, a deeply enthusiastic and well-versed gentleman who knows the exact moment when to be serious and when to have fun, which is exactly why he created Passione Engadina.
Now in its 12th year, Passione Engadina has become one of St. Moritz's most anticipated events in an exceptionally busy calendar. This year, the breath-taking scenery surrounding the Kulm Hotel will play host to a carefully curated array of Italian classic cars, with Lancia taking centre stage. Despite creating some of the most dominant race and rally cars ever, Lancia may not be the first Italian marque that springs to mind in 2023, but during their heyday they were true pioneers, with models such as the Aurelia, Fulvia, and Stratos each leaving an indelible mark on automotive history. Paolo explains the reasoning behind choosing Lancia: "We found four collectors to celebrate the history and importance of Lancia, where previously we've brought in brands as the centrepiece. This has made choosing the 16 cars in the free-to-visitor Pavilion area even trickier, as so many of Lancia's machines were special in their own right."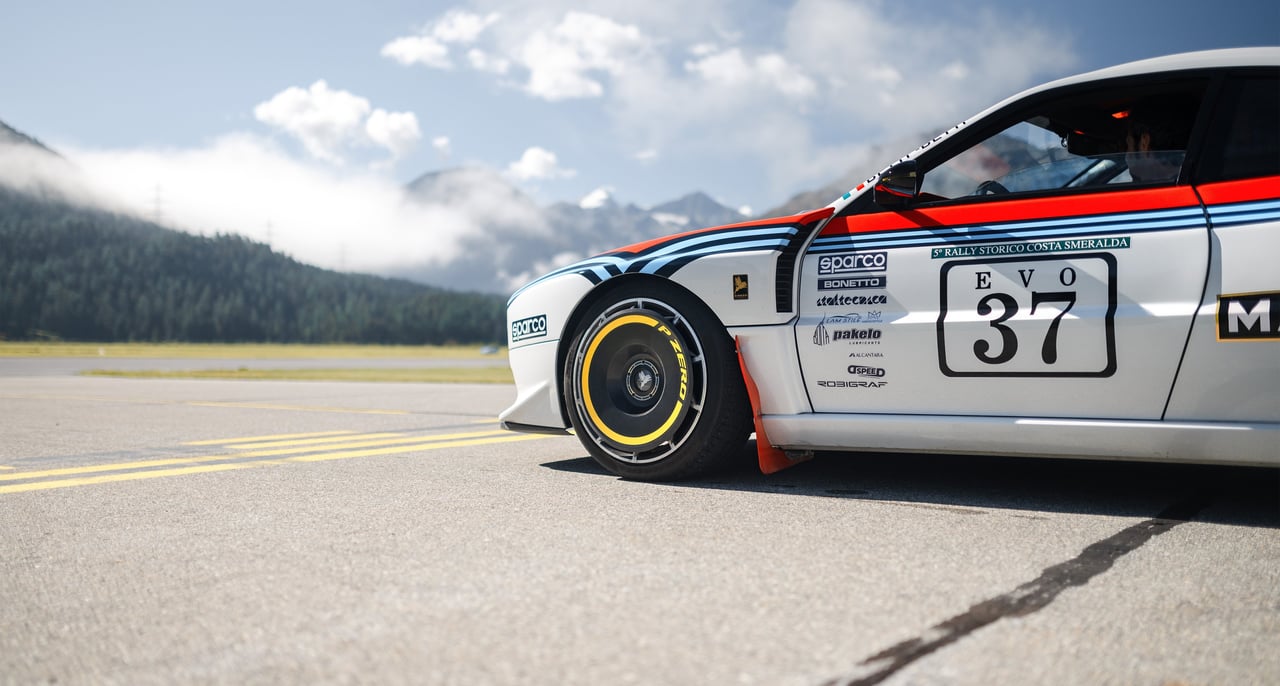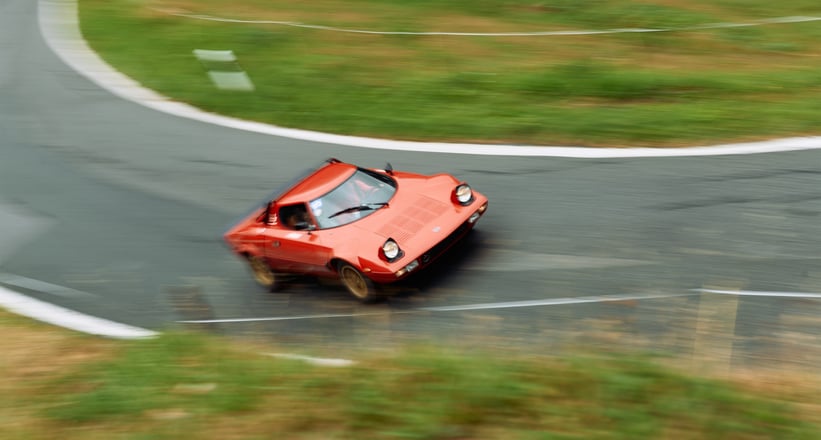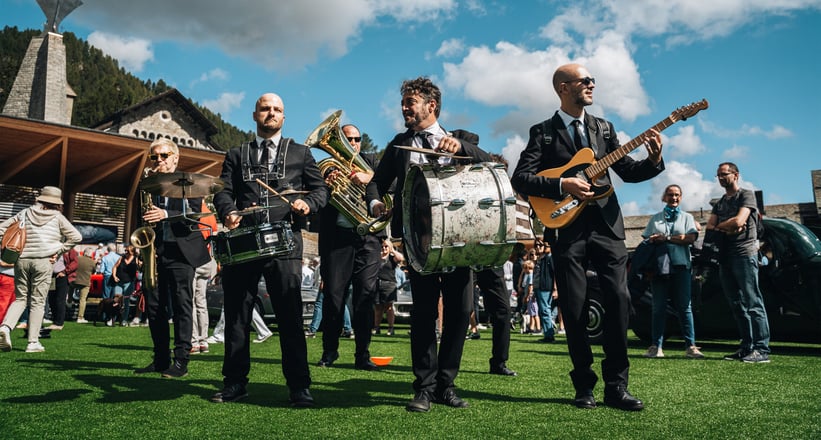 Having briefly met with Paolo at last year's event, as he handed me a bottle of Acqua Di Parma after crossing the finish line of the gruelling Julius Barr Rallye in a Bugatti Type 51, I was keen to discover where Paolo's love for cars, and his relentless eye for perfection stemmed from. "My grandfather was a chief mechanic for Ascari, and my grandmother was the third female in the whole of Milan to hold a driver's licence, so naturally cars have been with me my entire life." After roles in Marketing, journalism and event planning, which saw him create the celebration for Alfa Romeo's Centenary, Paolo would establish Passione Engadina as a way of combining his love of bringing people together with the classic car world.
While his obsession with cars is undeniably strong, Paolo's love for music is perhaps even stronger. "Every single week, I download and listen to all kinds of music, just to immerse myself in different sounds and genres". As we spoke, Paolo was finalising the introduction video to welcome visitors at the official opening of the event on August 25th this year. As much as I tried, he wanted to keep the music he'd chosen a surprise, just to add to the excitement a little more. One thing I'd noticed during last year's Passione Engadina was how involved Paolo would be with all aspects of the event, from hosting to prize giving, and perhaps the highlight of the entire trip, DJing. As the Saturday evening rolls into the twilight zone, Paolo will make a special appearance at the Sunny Bar, hidden underneath the Kulm Hotel. Last year was impressive, but Paolo is certain this year's set will be unforgettable, thanks to a rather special guest appearance. "I can't think of another event that would see Andrea Pontremoli, CEO of Dallara Automobili join me on the decks for some spirit and soul music. Only in St. Moritz!"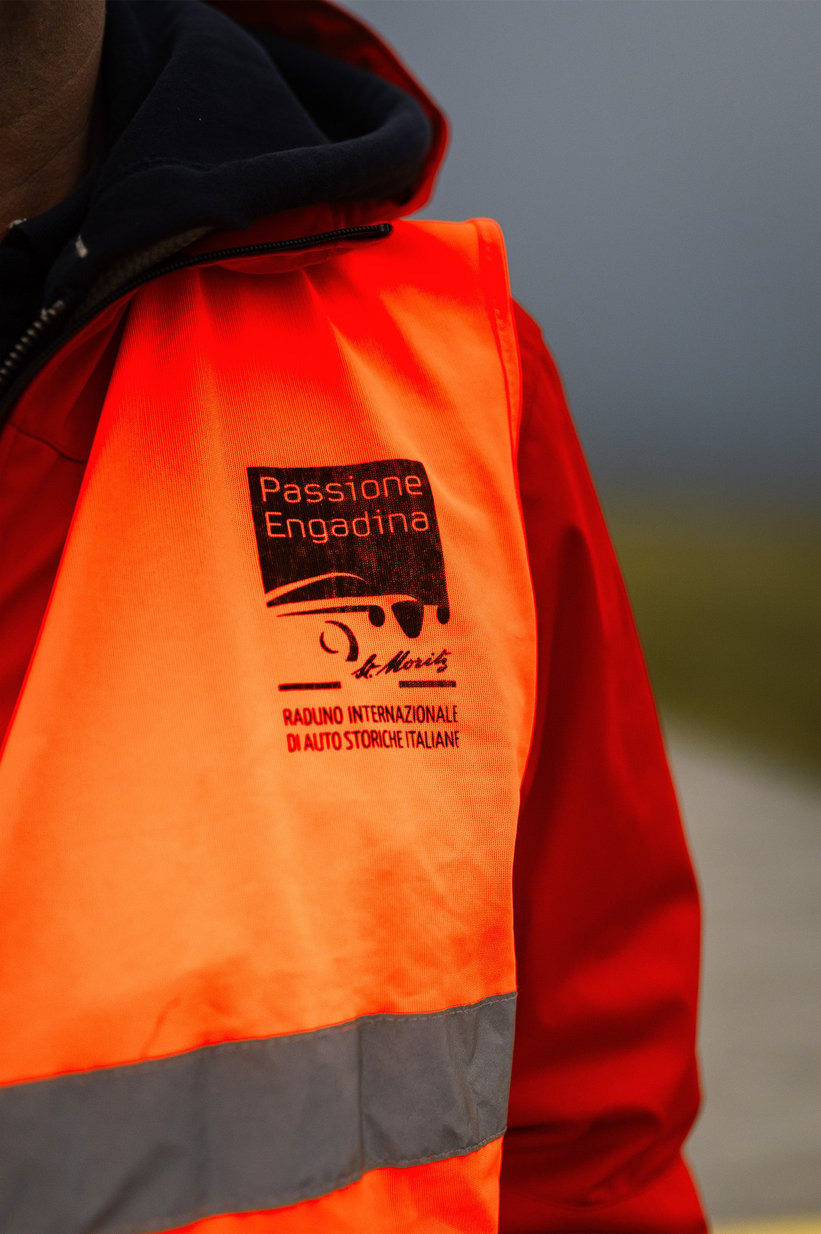 Indeed, St. Moritz is a wonderland that is truly unlike anywhere else on the planet. Steeped in a rich history of sporting prowess and residencies of Hollywood elite, what it lacks in square footage, it certainly makes up for in style, making it the ideal setting for Paolo's showcase event. I was curious to learn more of the bond between event and location, and whether the time, money and effort that has gone into Passione could be replicated in another destination, or would it simply lack that sparkle?
"St. Moritz's slogan since the 1980s has been 'Top of the World', meaning when you deliver an event in the place, the pressure is so high to create an event that is truly out of this world. With events happening quite frequently in the year, each one must bring something worthwhile to the area, otherwise you are taking the spirit away from such an iconic location." Paolo continued, "As a destination, St. Moritz is constantly changing, where new visitors will visit and decide to purchase, but will only remain for a few years. The true essence of St. Moritz can be found within its longest-standing residents, the gentlemen, and gentlewomen who live and breathe this magnificent area. Events like ours should do those residents and the area justice. Not only do we want it to be a comfortable and, of course, enjoyable place for our entrants, we want to give something back for the community and those who have taken the time to visit the event. The Pavilion is free for visitors to learn more about the Lancia brand with 16 incredibly special cars, and we push for owners to interact with all types of visitors, and our kids camp allows entire families to attend, not just the mother or father." This is perhaps Paolo's greatest achievement with Passione Engadina, it is an event that breaks boundaries, both as a Concours d'Elegance with their unique Eleganza in Movimento, and its willingness to create a family environment.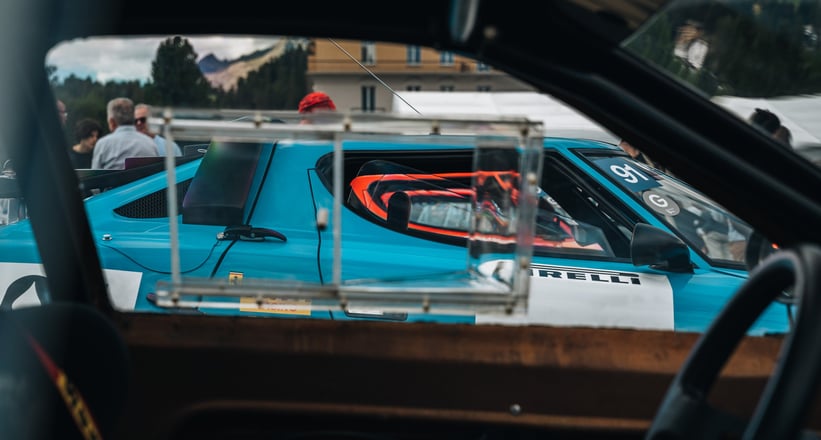 As Sister Sledge put it so well with "We are family", Paolo's creation retains St. Moritz's charm and exclusivity, but allows every visitor a slice of La Dolce Vita with something truly for everyone, as well as providing a platform for generations to learn not just about classics, but what the future of collector car ownership might entail. "These classic cars represent stories, memories, legacy, engineering, architectural design, something that modern vehicles right now don't hold. Passione Engadina celebrates the past, but isn't stuck in it, we continually seek to showcase the future, while celebrating the cars that have moulded what we see today."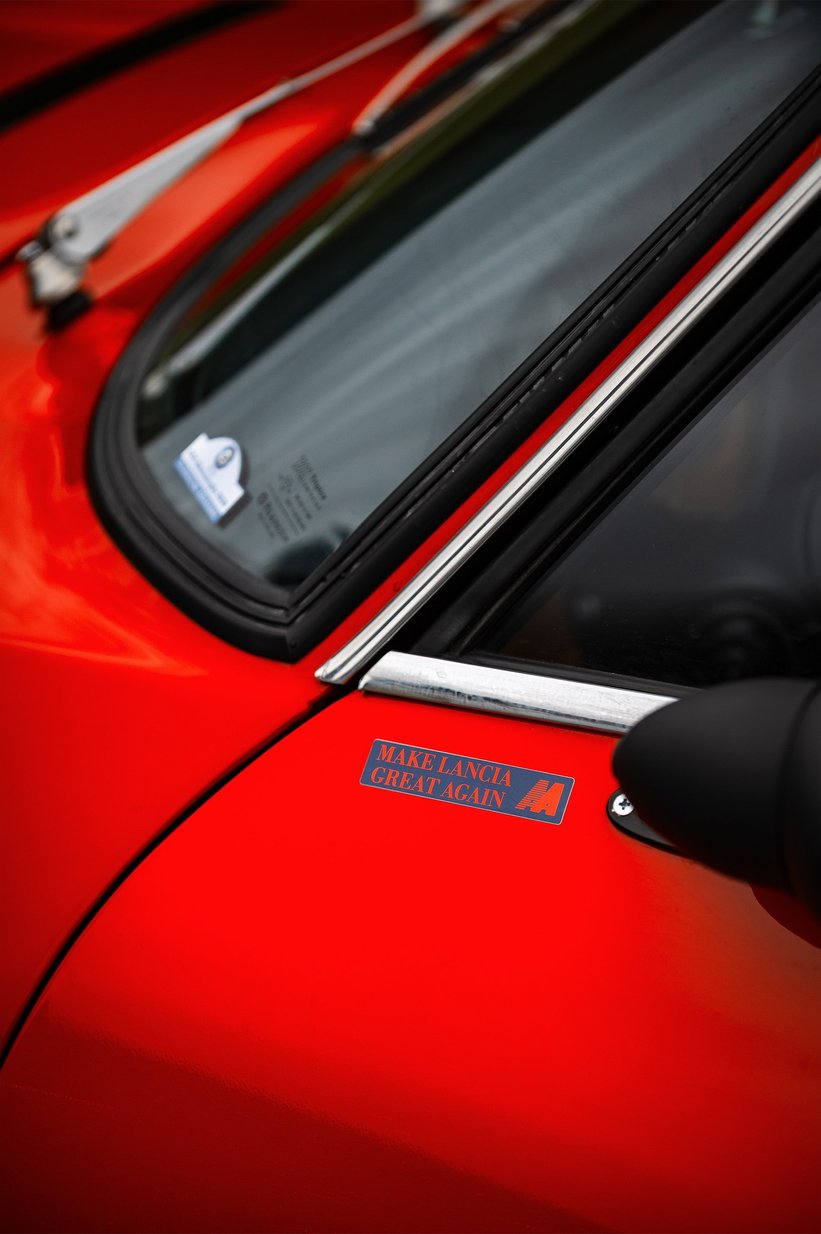 As my time with Paolo wound down, my inspiration was at an all-time high, mostly due to this gentleman's infectious ambition and positivity. To end, I asked him how he retains such a positive outlook, even in the face of adversity. "We can control so many things in life: our cars, financial positions, and relationships. Think of your bedside table, we often place things on there, both physically and figuratively speaking, but we cannot ensure that the table will be cleared by the next day. If you have dreams and ambitions, push for them harder than ever, because sometimes that table is left to pile up, and dreams are lost amongst that pile. Always go to sleep with a clear bedside table." After this, I'll never look at my bedside table in the same way again!
Passione Engadina 2023 is now completely sold out, but to find out more about events in the future, and to stay up to date with the event which takes place from Friday 25th August to Sunday 27th August, click here.
Photos by Andrea Klainguti, Giacomo Geroldi, Elliot Newton & Gabriele Spalluto