BMW's new 'Turbomeister' 2002 Hommage is drunk with power...
As part of its centenary celebrations on the Monterey Peninsula this week, BMW has revealed a new version of its 2002 Hommage concept. Christened the 'Turbomeister', its vibrant orange livery recalls the famous Jägermeister Racing BMWs from the latter quarter of last century…
A Birthday Toast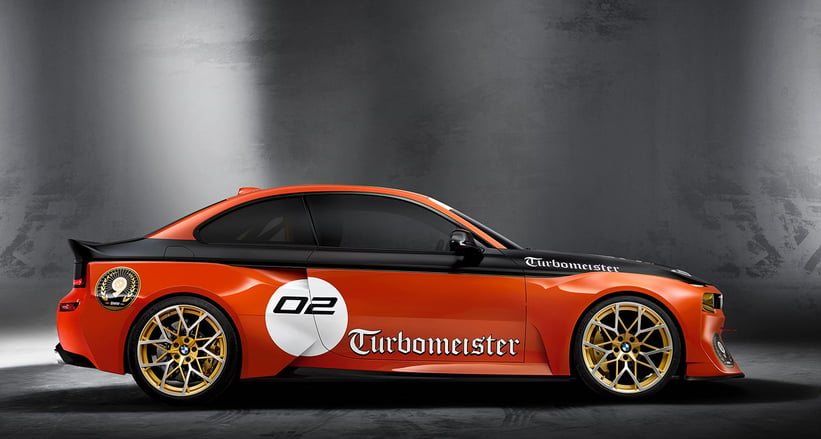 The new car's namesake, the original 2002, was one of numerous competition BMWs to wear the distinctive colour scheme over the years. "For me it is still fascinating to see how excited people get about the Jägermeister-liveried cars, regardless of their age," says Jägermeister Racing Founder and Team Principle from 1972-2000, Eckhard Schimpf. "For me, the fact that BMW has chosen to present the BMW 2002 Hommage car in the Jägermeister colours is a gesture of respect for the long-term partnership and close relationship between the two brands in motorsport."
It's the second big tribute in as many weeks for the historic racing outfit: last week's Classic Days Schloss Dyck saw the premiere of the "72 Stagpower – The Spirit of Jägermeister" racing team.
Photos: BMW