Bentley Mulsanne Vision Concept previews flagship convertible
While Rolls-Royce has both Coupé and Drophead versions of its Phantom, Bentley's Mulsanne has only been available for consumption as a saloon since its launch in 2010. But this looks set to change soon, after the Crewe firm showed a protoype Azure successor to a select few customers in Pebble Beach.
It might only be billed as a concept for now, but it's likely that a good reception from the small pool of customers shown the prototype would ensure a production run. This would put the two-door, four-seat convertible in direct competition with the Phantom Drophead, also ensuring the continuation of a bloodline which includes the Corniche and, before that, the Park Ward S1 Drophead Coupé. The latter has apparently been used to influence the design process, as have 'luxurious, high-performance power boats', according to Bentley.
Obvious changes from the saloon include a more steeply raked windscreen and a shortened wheelbase – longer doors ensure proportion changes are resolved and that rear seat passengers (who get their own door handle) can enter and exit gracefully. The sketches released by Bentley show that the roof is indeed a fabric one.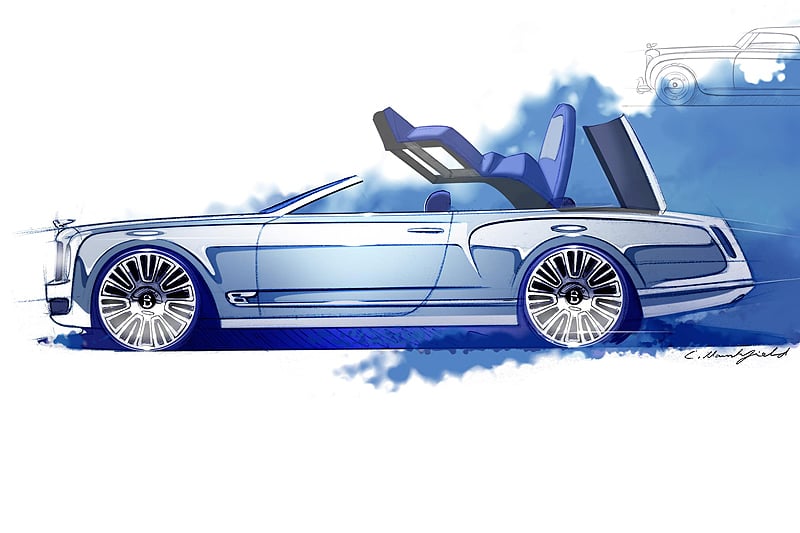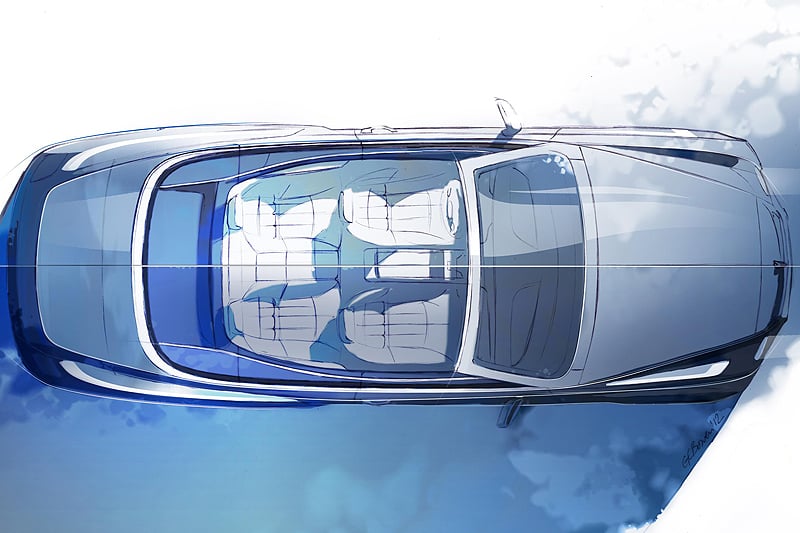 "The modern, luxurious, high-tech Mulsanne saloon provides a perfect foundation on which to create the world's most elegant convertible," said Wolfgang Dürheimer, Bentley's Chairman and Chief Executive. "The Convertible Concept will extend the appeal of the Mulsanne family, while enhancing the profile of the Bentley brand, particularly in new and emerging markets."

Sketches: Bentley