Bentley Grand Convertible to debut in Los Angeles
Crewe once again has a large convertible. The new Phantom Drophead rival will bow in at the 2014 L.A. Motor Show...
It's been five years since the Bentley Azure was retired, bringing the reign of the roofless 'Big Bentley' to a close – and leaving the Rolls-Royce Phantom Drophead Coupé with a market segment to itself. But now, the Azure's spiritual successor will once again bring some Cannes-style glamour to the boulevards of Los Angeles, as the drop-top version of the flagship Mulsanne has finally been revealed. Simply named Grand Convertible, the opulent open-air cruiser will be powered by the same 6.75-litre V8 as its four-door counterpart.
White winter wafting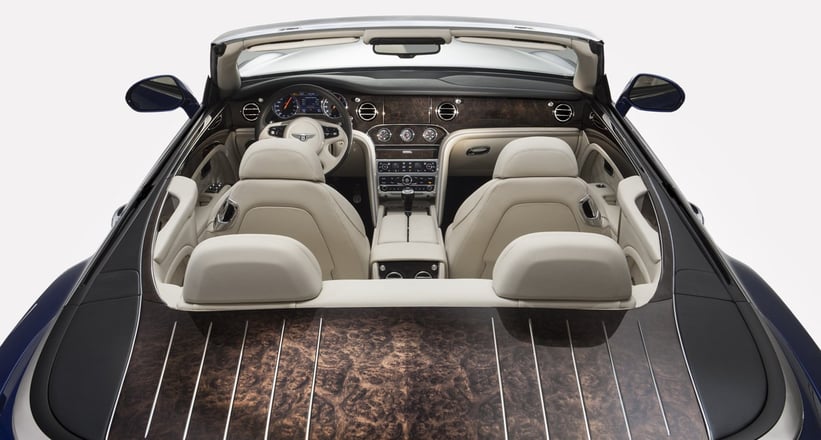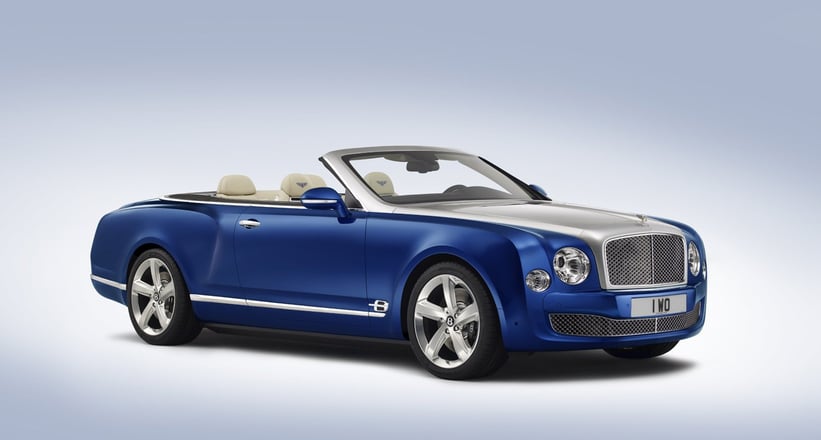 With 530bhp and 811lb ft, wafting will be as effortless as you might expect – but it's the intricate little details that are perhaps more important to the 'average' Bentley buyer. Inside, no fewer than 14 leather hides are joined with progressive-diamond quilting, while the book-matched, mirror-finished and dark-stained Burr Walnut tonneau features the largest piece of wood veneer ever applied to a Bentley. The Grand Convertible will make its L.A. Motor Show debut this week (wearing Sequin Blue with a 'liquid metal' finish to the bonnet and windscreen frame), ahead of touchdown at Miami Beach Art Basel in early December.
Photos: Bentley