Bombing around the track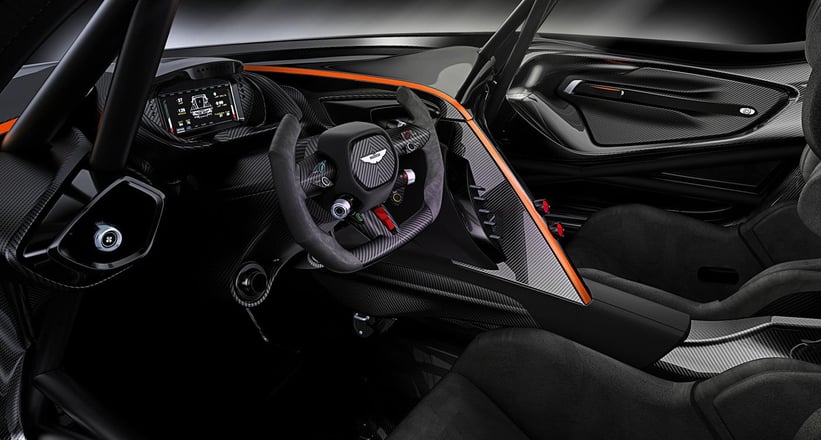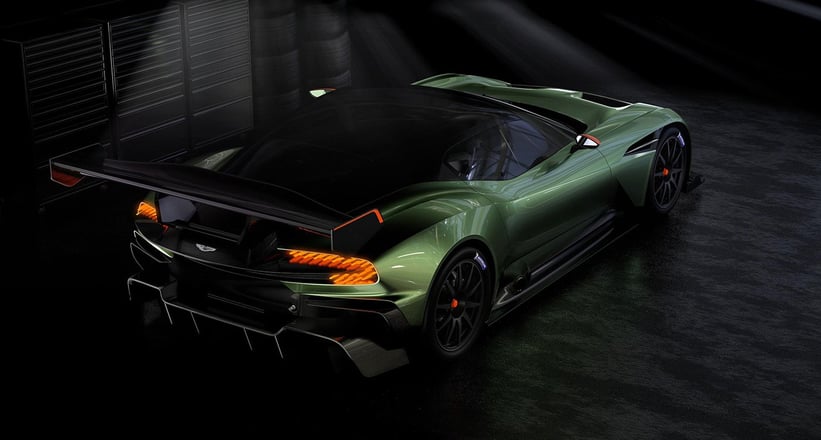 Named after the bombers that were stationed at Gaydon during its days as an RAF base, the Vulcan has the LaFerrari FXX K and McLaren P1 GTR firmly in its sights. But while the notion of packaging an extreme hypercar with an extensive motorsport experience is nothing new, the execution is rather different to offerings from its rivals in Maranello and Woking. There's no electronic wizardry here – you won't even find a turbocharger. Instead, the Vulcan makes use of the familiar 7.0-litre V12, tweaked to provide more than 800bhp. Combined with lightweight construction methods borrowed from Aston's GT racing programme, this gives the Vulcan a superior power-to-weight ratio to the GTE cars from the FIA's World Endurance Championship. To safeguard the bodywork during track use, Aston will supply a spare set of unpainted carbonfibre panels.
Expected to cost around £1.8m, the Vulcan will be limited to 24 examples worldwide, each of which will be tailored for its new owner by Aston's in-house personalisation service, 'Q'. It will make its debut at the forthcoming Geneva Motor Show, with the experience programme beginning in 2016.
Photos: Aston Martin