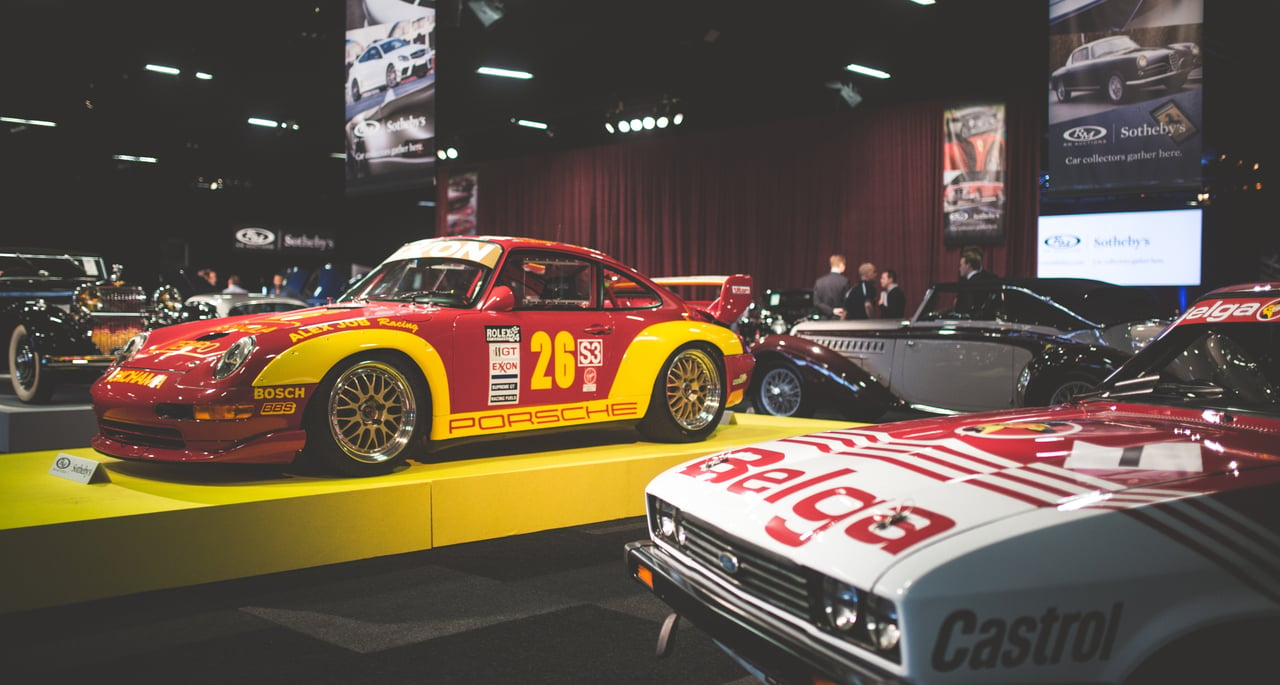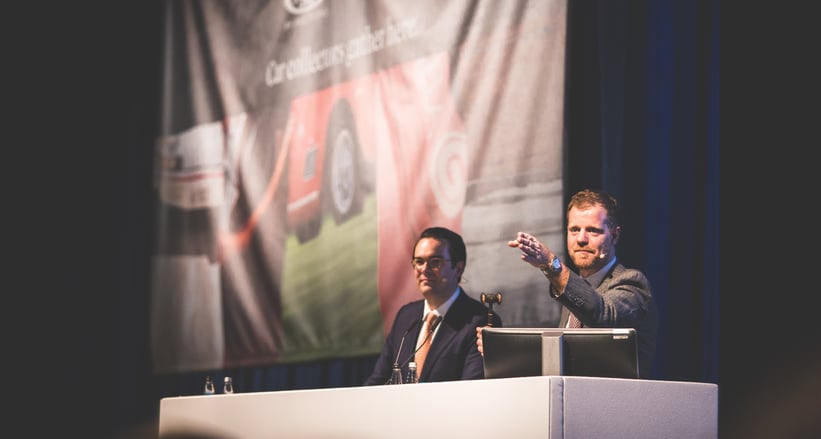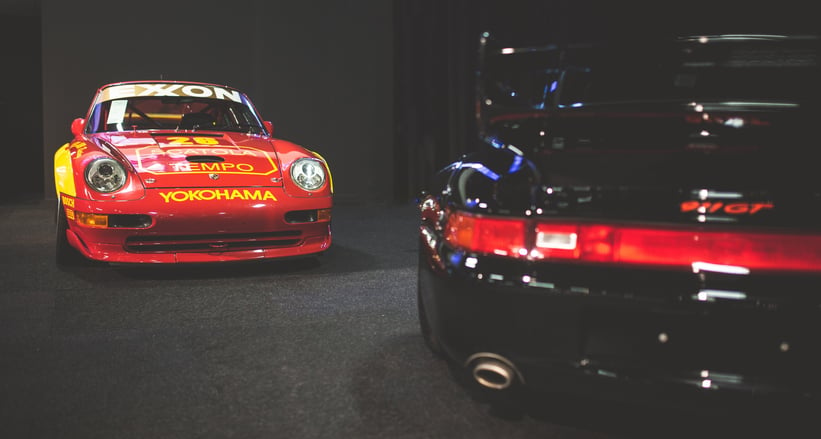 The RM Sotheby's London sale in September 2016 marked a seminal moment for the collector Porsche market — probably for Oliver Camelin's career, as well. The sequence of special 1990s Porsches 911s he'd consigned to the auction surged well beyond their estimates, capped by the scarcely believable £1.85m price paid for a Riviera Blue GT2 from 1995. And those who were quick to call this a flash in the pan were promptly hushed in Paris in February, when a slew of young Porsches, including a 911 Turbo Cabriolet that garnered 1.34m euros, reaffirmed the craze and stole all the headlines in the process. At Battersea one year later, the collector Porsche market painted a slightly different picture — one which we got the chance to quiz Camelin about after his newest consignees took their moment in the spotlight.
Why have the values of certain modern Porsches increased so much over the last few years?
I don't think all modern Porsches have risen dramatically, rather just the particularly rare or exceptionally original cars. The reason is that we've seen a new type of buyer enter the market. Five years ago, for example, our youngest buyers would be in their thirties, but with the internet generation booming as it is, there are more and more wealthier people at a younger age. These were the poster cars of their youth — beasts such as the Ferrari F50, Lamborghini Diablo, and Porsche 964 Turbo. Indeed, this is indicative of a wider market trend. Furthermore, Porsche has always set itself apart from the rest with the quality of its cars, and I think reliability and usability are particularly desirable to collectors today.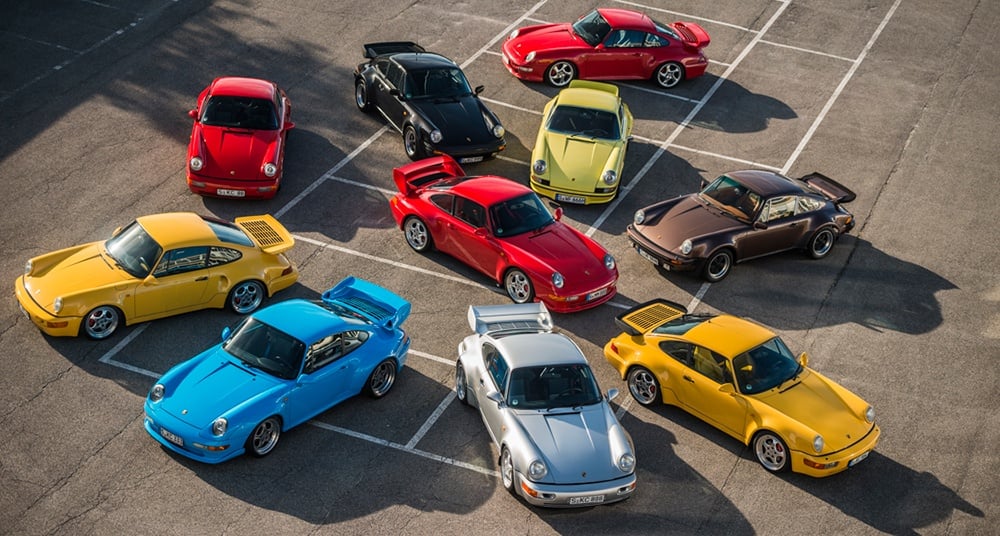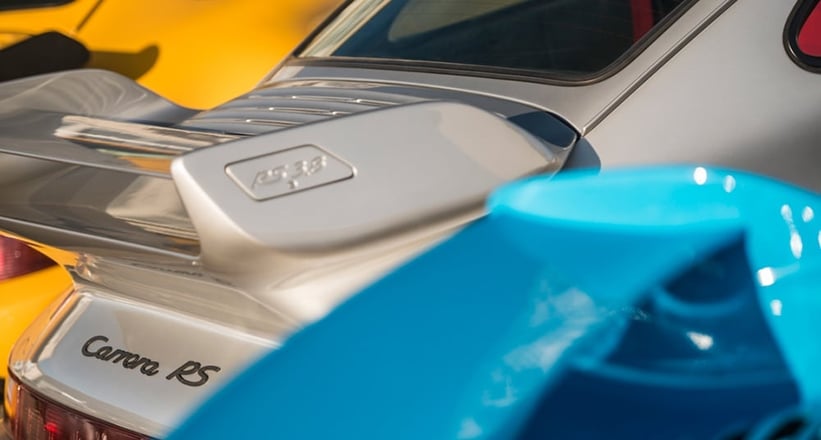 In terms of a turning point for the collector Porsche market, how important was the London sale in 2015?
It was a milestone for the market, but it might've been misleading for some as we set a new benchmark and standard. Many people suddenly thought that 'modern' Porsches were selling for record prices, when really, they needed to read between the lines and understand that these were particularly special cars.
What exactly made these particular cars so valuable?
With Porsches built later than 1980, originality is key. I don't mean originality in terms of patina, as you would use it for a vintage car, but rather as a car that came out of the factory. The less a car's been used, the more desirable it is — it's a strange idea, but that's what the new collector wants. I've been dealing with these types of Porsches for the last 20 years, and I've rarely seen cars in such good condition as these. They came with every little item the collector yearns for, such as the order sheets, correspondence between the factory and the original owner, and original paint on every panel. These things are harder to find. You'll always be able to repaint and restore things, but we're seeing untouched cars less and less. Plus, it was the first time they'd come to market.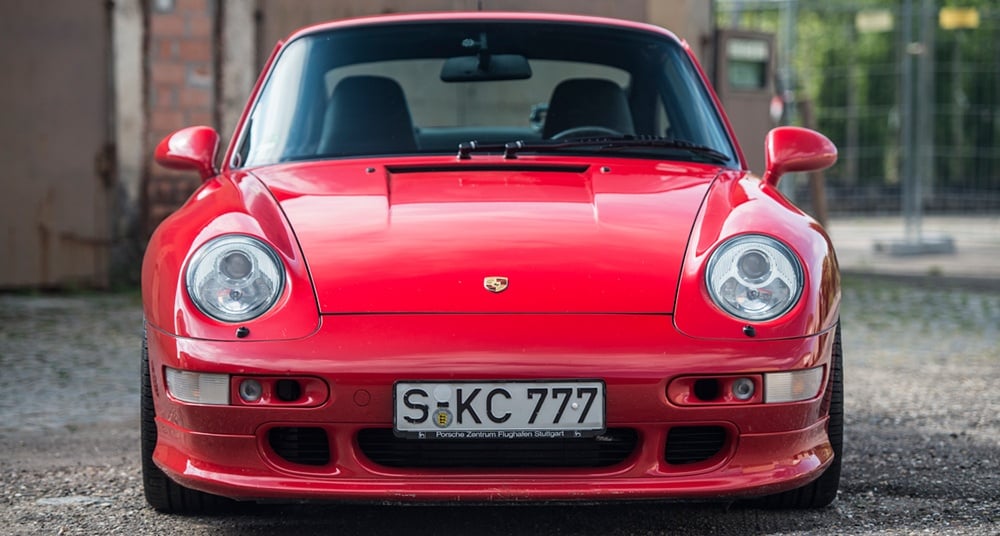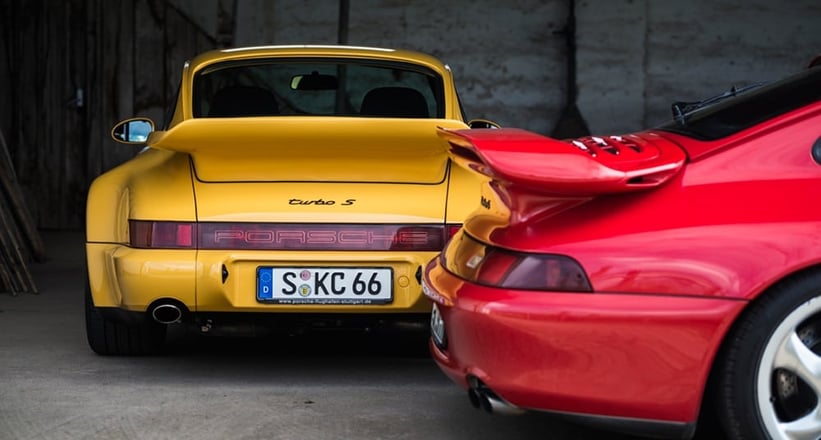 How do you go about estimating these cars?
Very simply and reasonably — it's about using the knowledge we have of other cars that sold, either in auctions or private treaty deals. Frankly, these are the only reliable results that anyone has to make an assessment of what a car's value is. This is what a given person was willing to pay on a given day, and we know that's true. The estimates of cars offered online vary wildly — two identical models might differ in price by 100,000 euros. But it's hard to tell if a car is good enough or not, and whether it will sell at its asking price.
And were you surprised when the London collection soared so high in the room?
We're not here to set rules and trends — the market does it itself and people will battle for what they want. You can't plant ideas into people's heads; you just have to present the cars in the best and most truthful way you can. People will do their due diligence to find out about a car. A lot of people came to me after the sale saying that they all knew the man who'd bought them and that money is nothing to him; hence, why they went so high. But what they forget is that he wasn't bidding against himself — there were multiple bidders in the room and on the phone at high levels.
Occasionally, we do see an unusually high opening bid, because a collector really wants a car and tries to cut the wind out of everyone's pipes. I had a client bidding on the yellow 964, and he was climbing in increments of 200,000 GBP. The bidding was at around 250,000, and he asked me to bid 450,000. I had to ask him to repeat himself!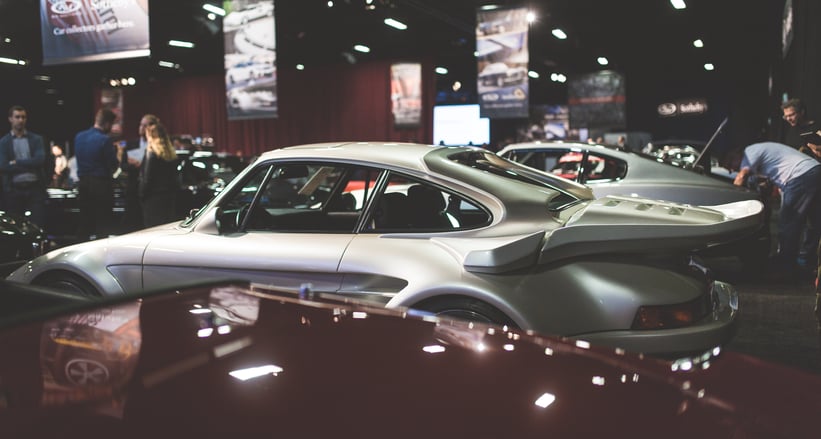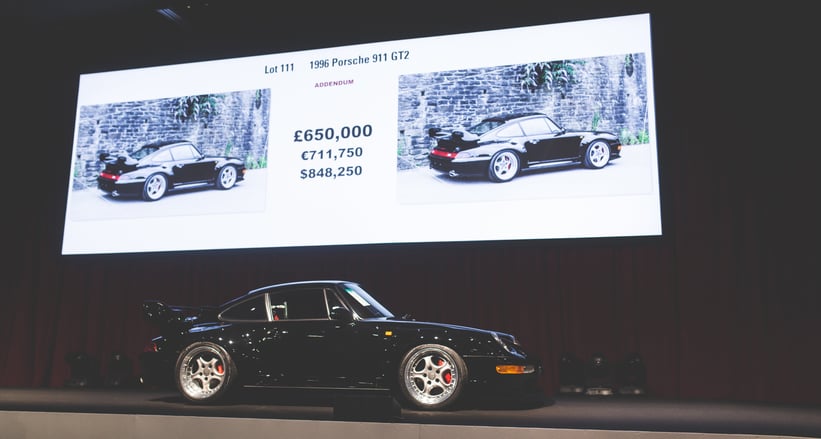 Does it now make more sense to invest in less expensive Porsches, such as the transaxle models?
For most people, good Porsche 993s and 964s have reached prices they can't really afford anymore, so naturally, focus has shifted to the 924s, 944s, and 968s. People hadn't really acknowledged these cars before, but according to their specifications, they're great cars. People were really excited about the transaxle models from our Swiss collection. Find an example with a nice original interior, a properly maintained engine, and clean bodywork, and I think they'll continue to appreciate.
What was the most special Porsche you've consigned?
Of the cars you'll know of, it's the silver Porsche 964 RS 3.8 that we sold in London 2016 for £716,000. I've driven and raced these cars many times and can appreciate how good they are, especially compared to the regular models. This car is essentially a 964 with a 993 engine in it — I almost shed a tear when it rolled off the block.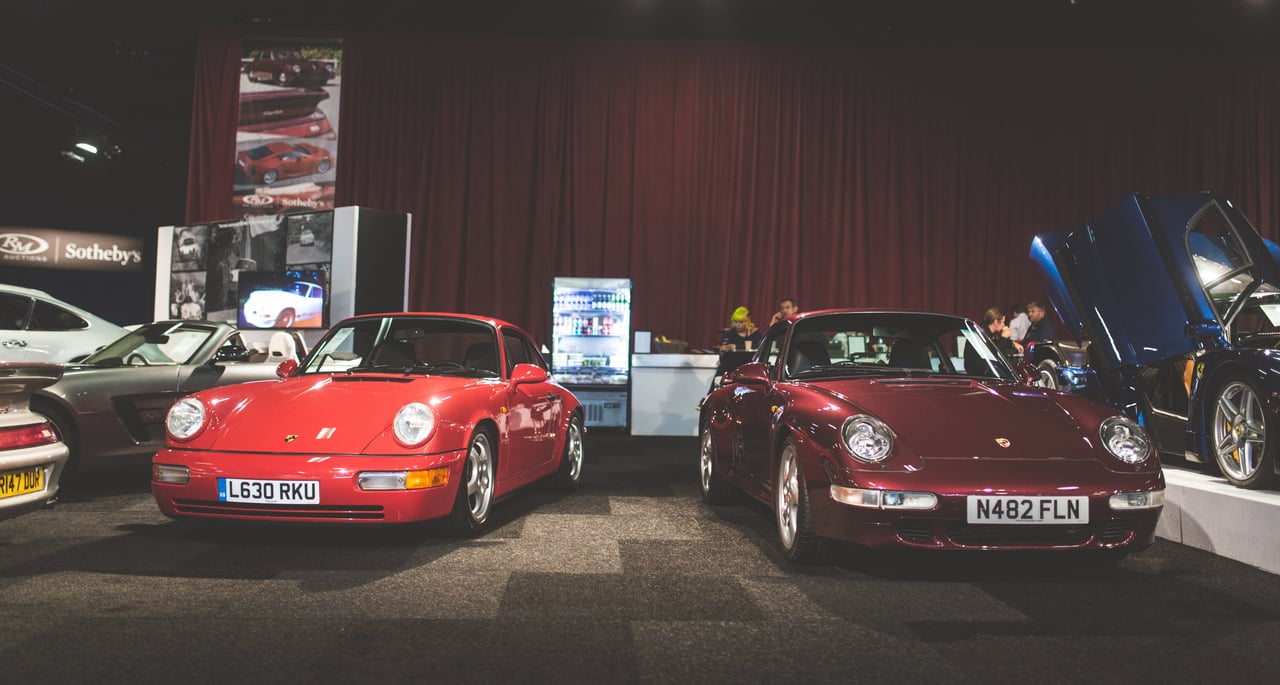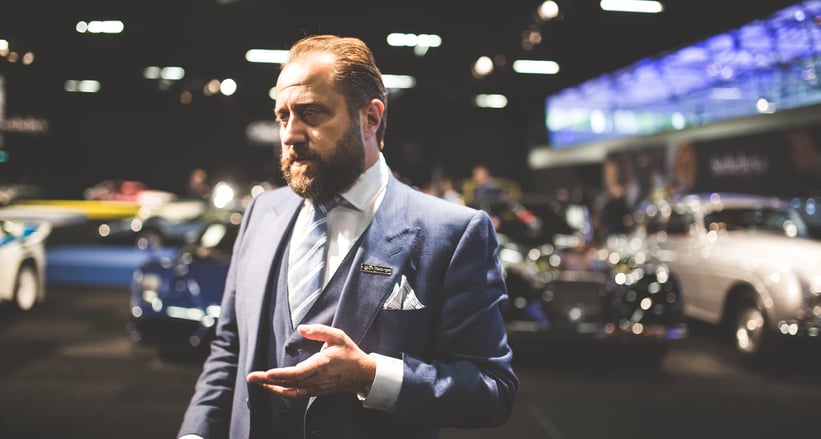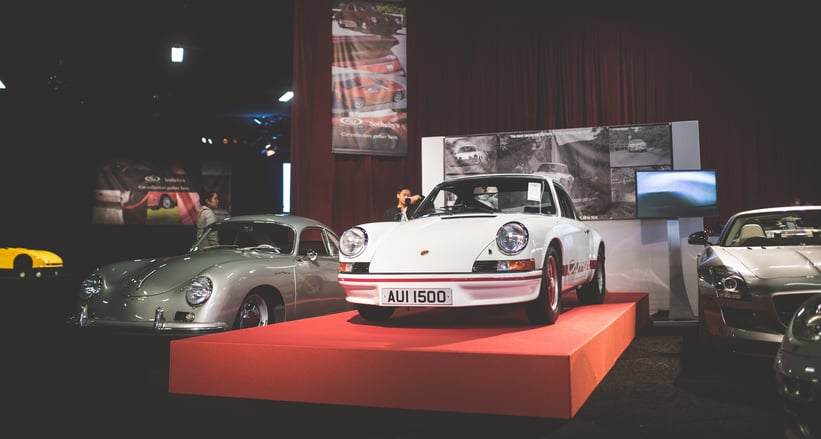 Does China have a hand to play when it comes to collector Porsches?
I imagine my thoughts are in line with everyone else's — once China is able to import cars, a new wave will hit and the records will tumble in once again. The country has such buying power and it's been frustrated for so long. No one really knows if we're getting closer, though. We've tried to find loopholes, but it just doesn't work.
How has the collector Porsche market changed in the year since then?
I don't think things have changed when it comes to modern Porsches. The market's still very strong for the rare, super low-mileage cars with great histories, perhaps more so than before. The special gems are going for crazier prices than ever, and inevitably, they're getting harder and harder to find. What's also refreshing is that the clients we are attracting are enthusiasts and are passionate about what they're trying to buy. It might be an investment as well, but that's not the sole reason they're buying the car, as was the case during the bubble phase in 2011 and 2012. The market's now much saner, and the speculators who're still active are much wiser and careful. Simply put, people are willing to pay the right price for the right car.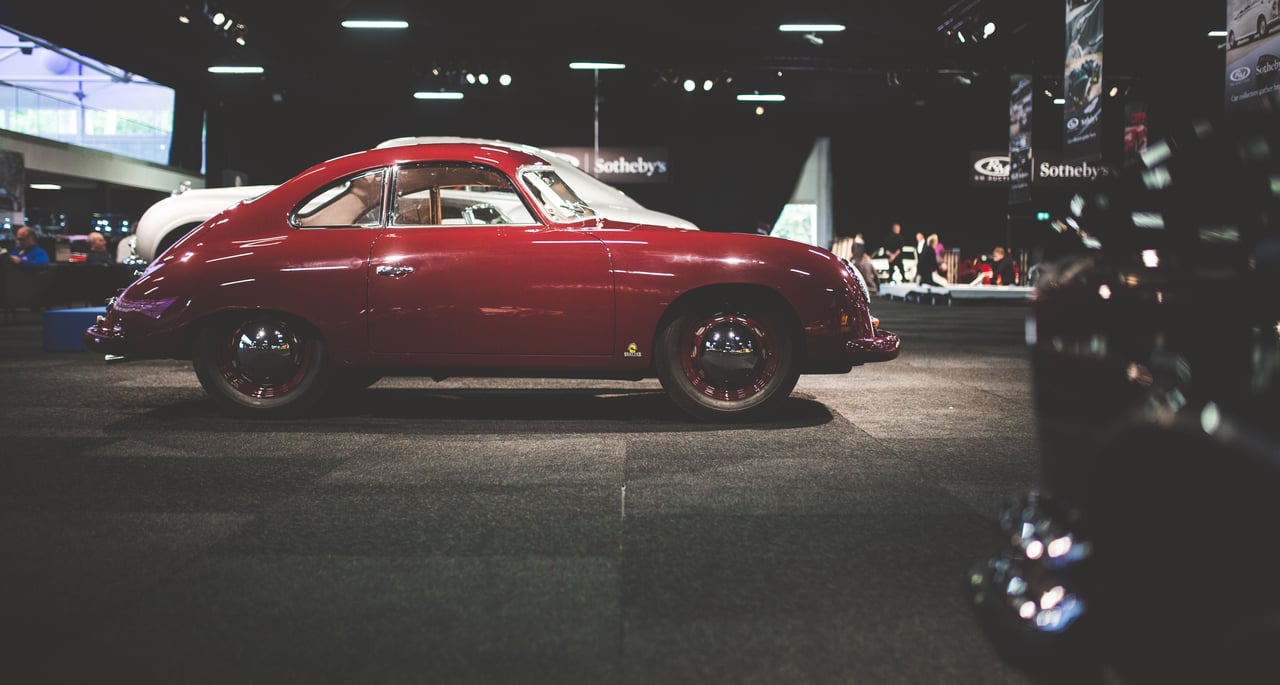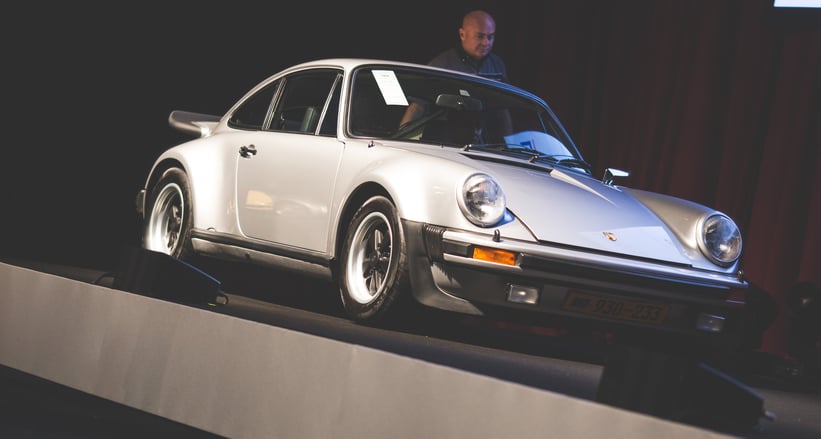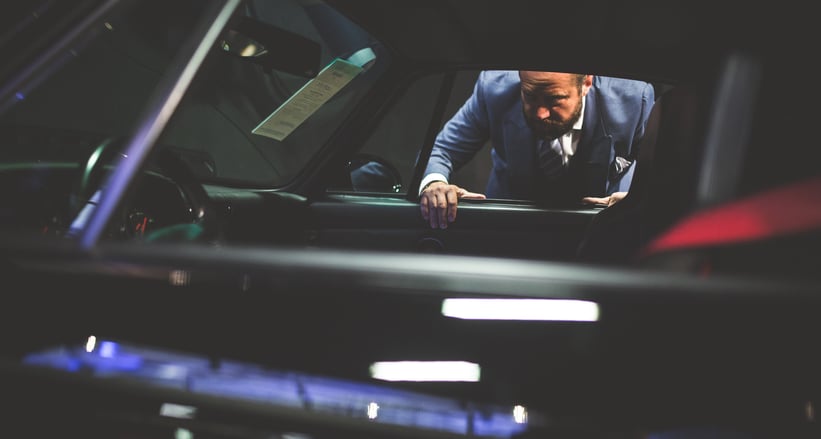 Generally, Monterey this year was very strong for RM Sotheby's, however, London was far more subdued — were you surprised by the results?
Everybody was disappointed. I think the main reason was quality — around a third of the cars weren't at the level we're accustomed to, and that's why the bidding failed. When you have a series of cars in a sale doing well, every other car benefits. When you have a slower, less successful sale, the opposite is true. I had a lot more interest in the black Porsche 993 GT2, and I think it would have gone for more money had the auction been more successful.
Has anything changed in terms of what you're looking for Porsche-wise?
From a market perspective, it's about making sure the cars have something special about them, and I'm not just talking about a good colour combination. The competition between dealers and other auction houses is fierce, because everybody wants these cars now. From an auction perspective, you need to transform it into a bit of a show. And even if you liked what you've seen before, you want to see a new turnout. I think spectators and new collectors were happy to see something different stirring in the market, rather than the usual Ferrari Testarossas and Porsche 911 Carrera 2.7RSes that you usually see at every auction. And it's not only modern Porsches — look at the superb 356 1500 Coupé we sold for 1m US dollars in Monterey. At 700,000 dollars, owners weren't considering selling, but now one's gone for a million, we've had several calling us up. Variety is everything.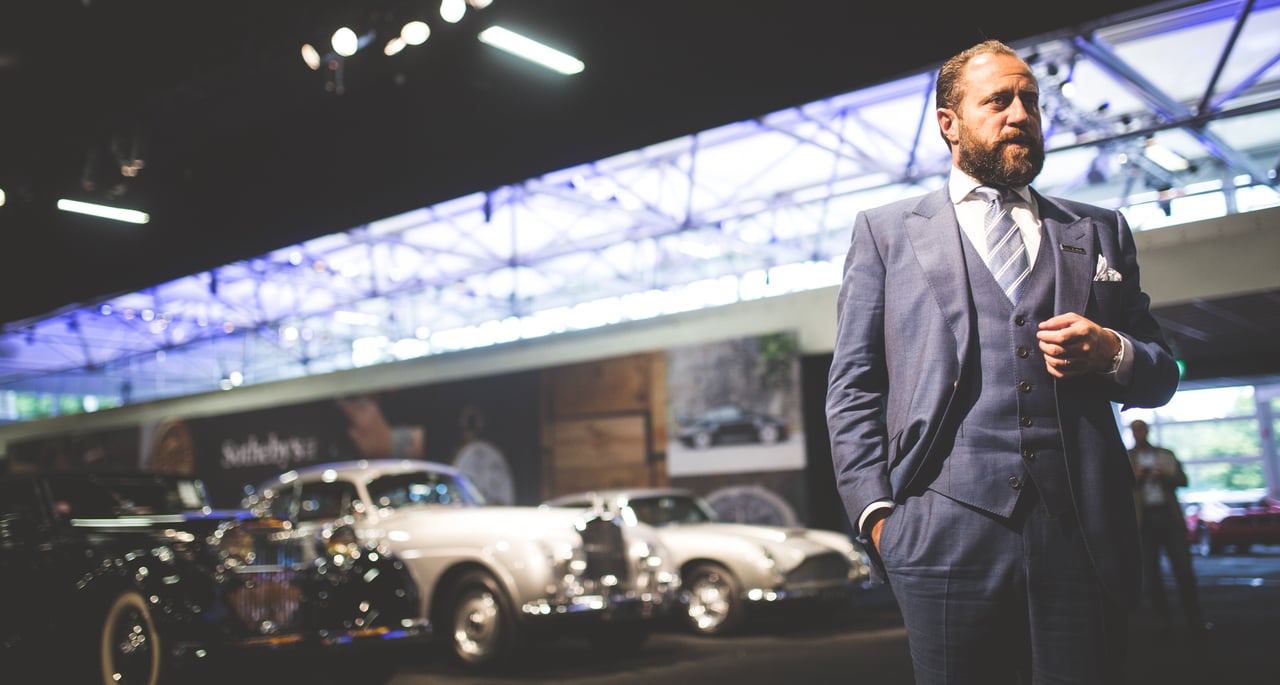 Where's the collector Porsche market headed?
I'm not afraid of it 'bursting', because that wouldn't be Porsche-centric, but rather a much bigger force. Quality will continue to be the deciding factor — that's why I'm advising my clients to pass on certain cars and informing them that they'll need to pay 30 percent more for the right ones. Take a Porsche 964 RS, for example. If you want to use it, properly repaired accident damage mightn't be much of an issue and you'll enjoy it as much as the next car. But if you want value in your collection, the flawless car is going to appreciate much more. If you compare cars to wine, for instance — I love wine, but I would never collect it, because I love it too much to collect. The reason you collect it is to see it appreciating in your cellar, but if you start drinking it, that's a problem!
Photos: Rob Cooper for Classic Driver © 2017 / Rémi Dargegen for RM Sotheby's © 2016