For Dino Pannhorst, the passion for collector cars runs in the family
Rainer Pannhorst and his son Dino have gasoline in their blood and a passion for beautiful cars. With Pannhorst Classics, they have created one of the most trend-setting collector car dealerships in Germany. We paid Dino a visit to learn more.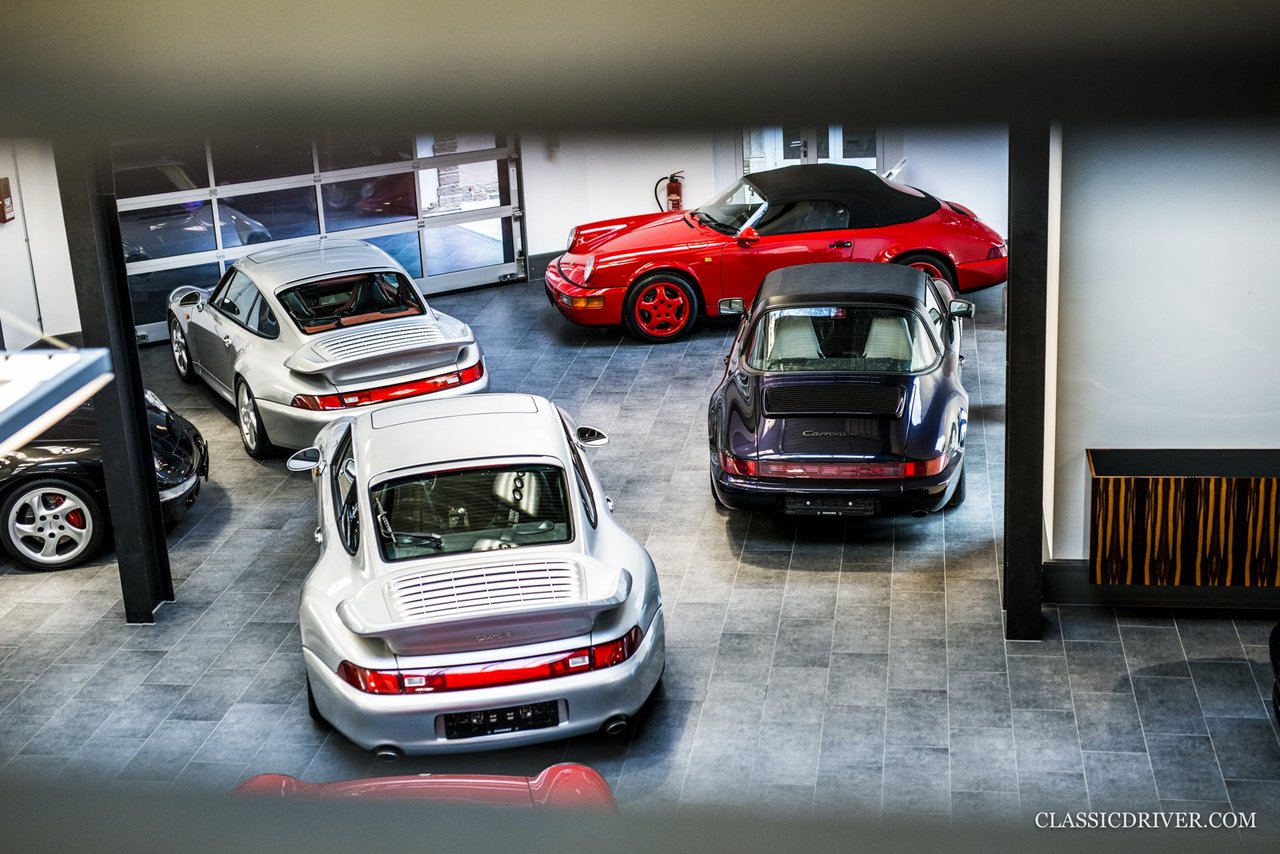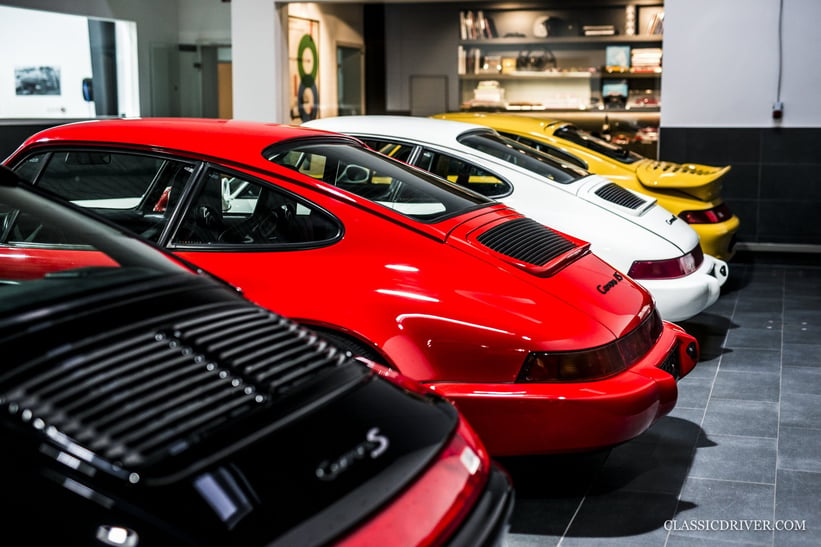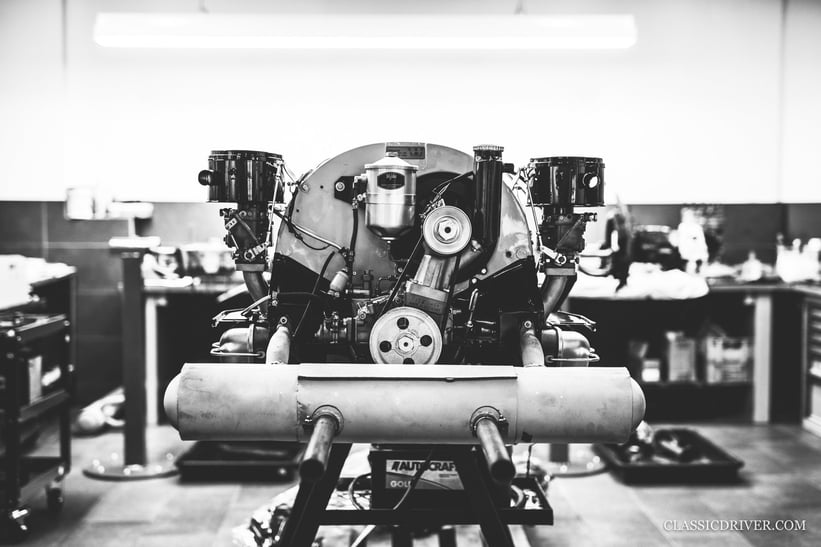 The spacious, bright rooms of Pannhorst Classics in Gütersloh exude a Mediterranean flair that very few would associate with the Westphalian industrial location. Yet, they can offer you modern classics such as a Porsche 993 Turbo, a Ferrari 512M or a Bentley Arnage. The light-flooded stage invites you in to have a look. The core business of the Pannhorsts is the successful waste disposal company founded by father Rainer in 1979, which relied on waste paper recycling early on and is now an innovative company for the recovery of all types of raw materials. But the fascination for cars led the Pannhorsts to run a workshop in Riyadh for around two years. This business in Saudi Arabia resulted in a contact to whom many automobiles were subsequently sold and could also be purchased from.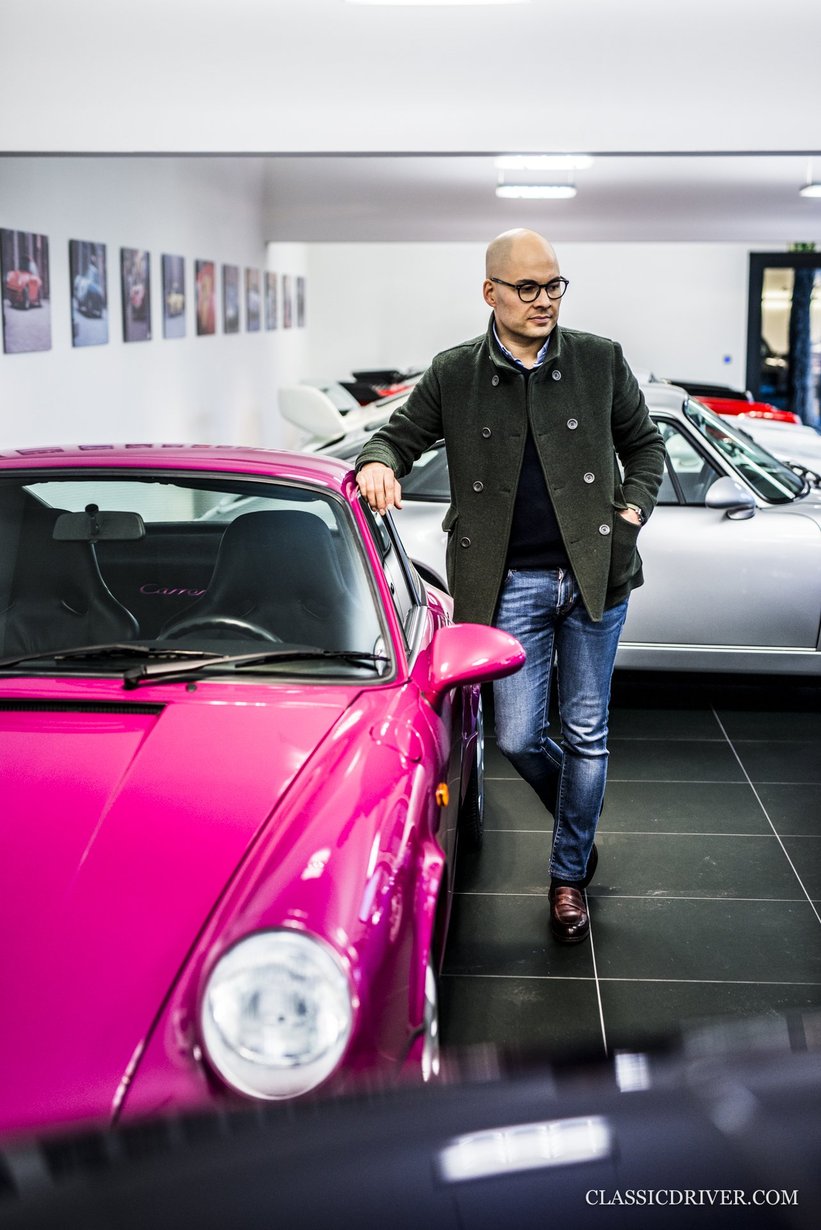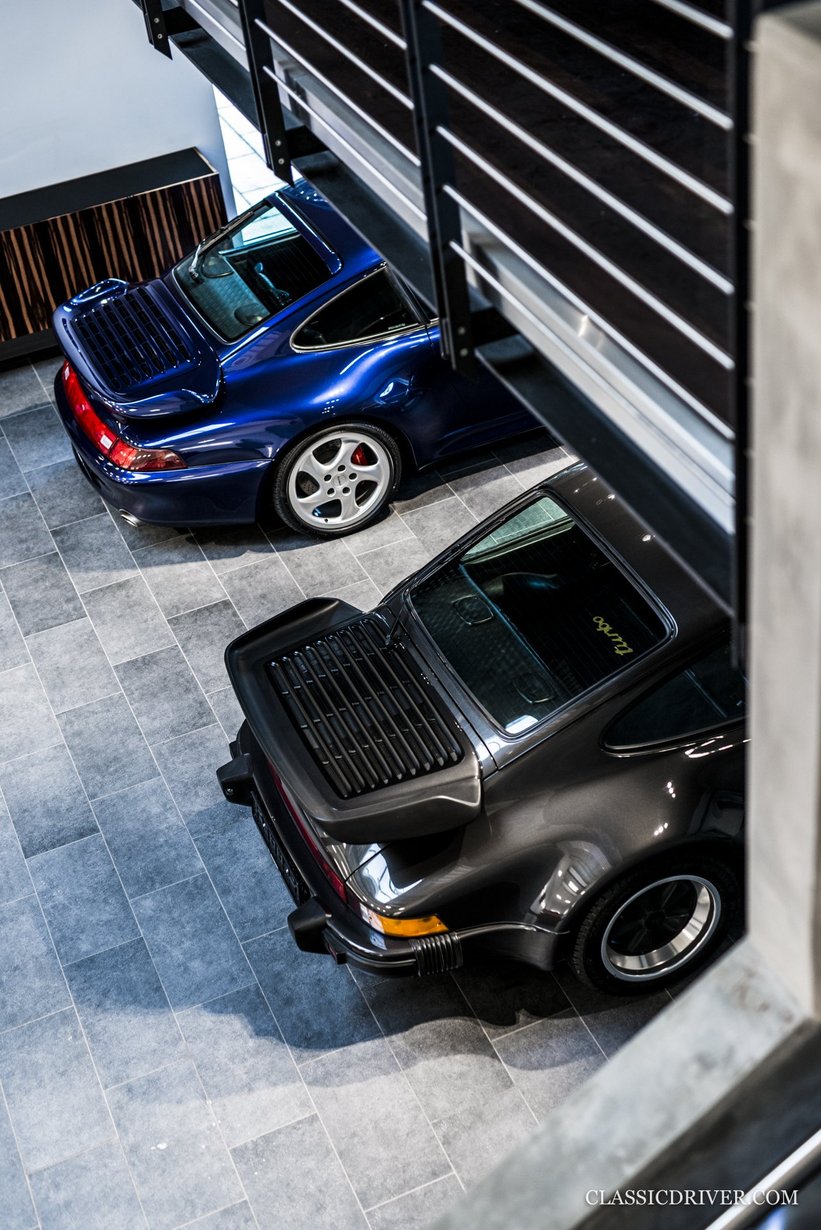 In Gütersloh, the first showroom and workshop of Pannhorst Classics evolved around a simple lifting platform, a single mechanic and a car that was ready for scrap as a restoration project. Today the family business offers its customers extensive restorations by hand, which are carried out by a team of specialists, as well as maintenance and procurement. That octane-fuelled passion shaping the family can already be seen in the first name of the Rainer's son, who represents the second generation. Classic Driver talked to 40-year-old Dino Pannhorst about his life with collector's cars.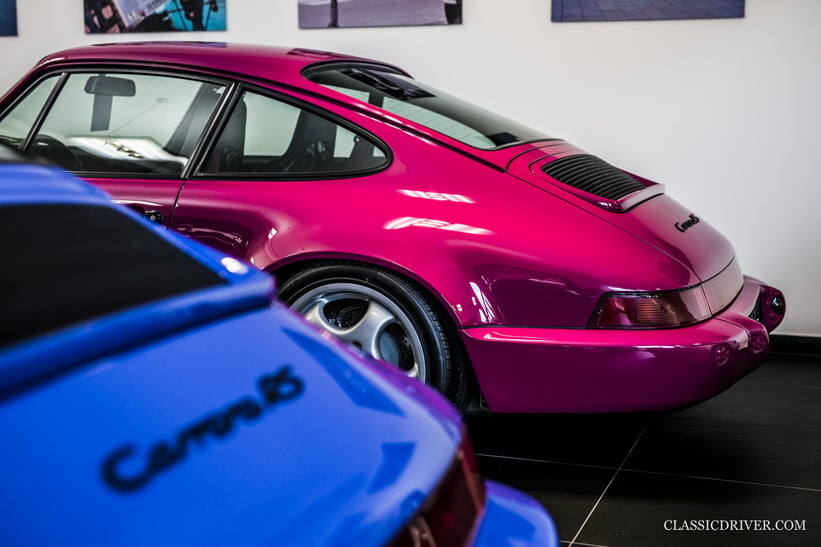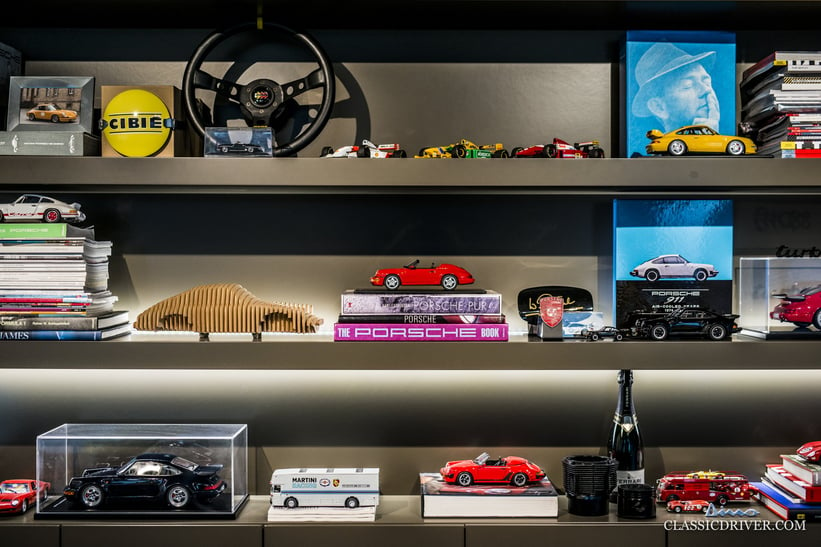 What is your earliest memory of the car?
Actually, I can't remember a day that wasn't about cars. It was commonplace for us. In the early 1980s my father drove a Porsche Turbo. He let us go in the car with him, but was always a bit afraid that the mighty acceleration would affect his children's health.
With so much gasoline in your genes, could another job even come into question?
For me, the car has always been a passion. Even as a young person I was fascinated by everything that went with it, including the washing and polishing. At that time, business was still a long way off for me, but I already knew that I wanted to join the company. However, I was also fascinated by architecture and photography. Today I live out this creativity mainly in the design of our rooms, and all the photos on our website are taken by me. My two passions come together, because for me, cars are a piece of rolling architecture.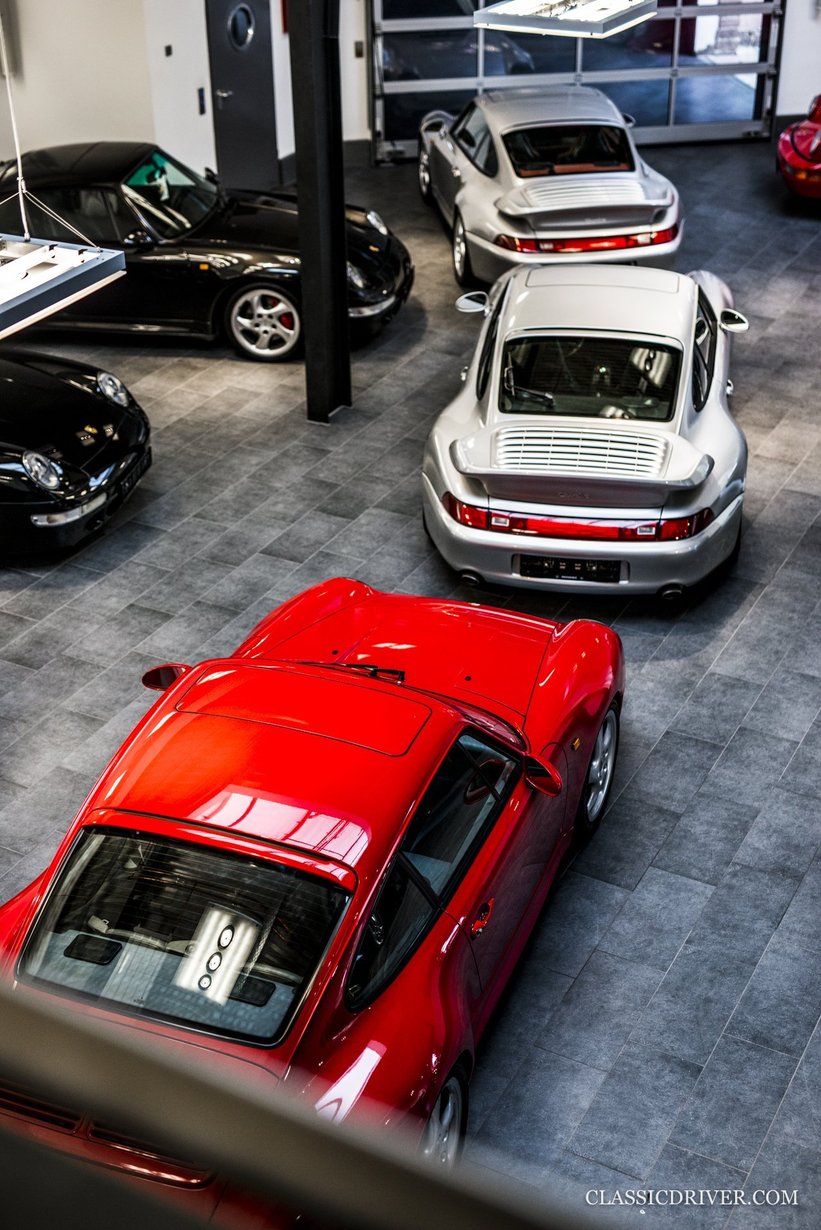 What is the focus at Pannhorst Classics?
Brands like Porsche, Ferrari or Mercedes-Benz. Our moto is: We buy what we like. My father is more of the limousine type and that's why Rolls-Royce or Bentley show up with us. On the other hand, I am the sports car enthusiast. But Porsche plays the biggest role in our business. We have also hired people from Official Porsche Centers. Porsche models always impress with their reliability and they will last a little eternity if you look after them appropriately. We will stock models from the 356 to the 993.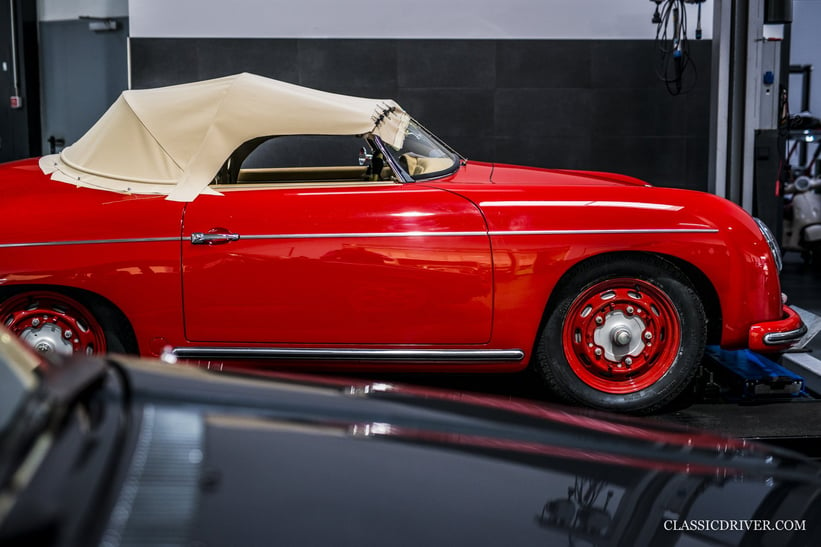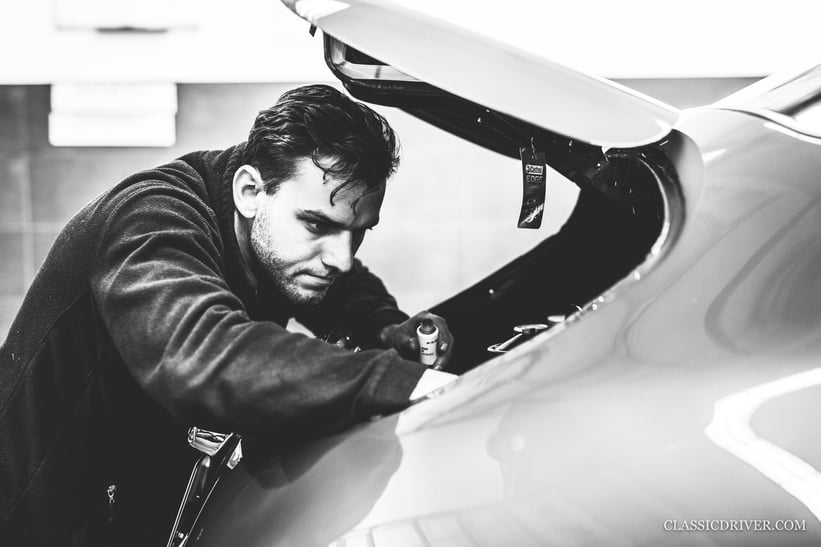 How would you describe your company philosophy?
In one word: know-how. We are deeply involved in the subject. At the same time the transparency of the processes is central to us. We have a nice, family-run business - visitors can't believe we get to call this a job. This is very important to us. As a customer, I'm picky myself: Everything has to fit together, which also means good after-sales support. Our customers usually buy several cars from us because they trust us and appreciate the personal touch. When it comes to restorations, we do as much as possible in-house. We also have an excellent and trusted specialist network. I think it's a shame that traditional crafts such as car body construction no longer appeal to young people because it deserves it. That's why I'm very proud that we have a saddlery at Pannhorst Classics! The restoration and renewal of old leather interiors and seats, for example, is a central element in our service and certainly a big plus for our customers.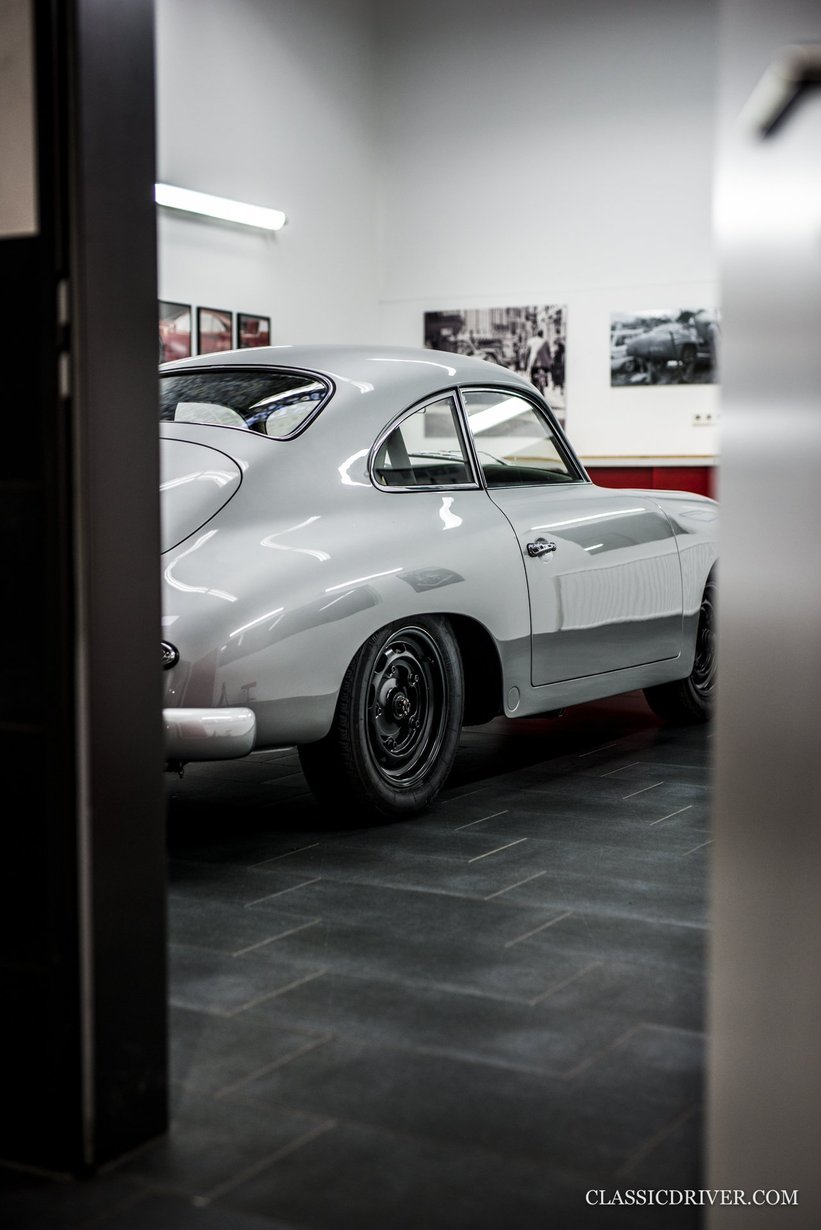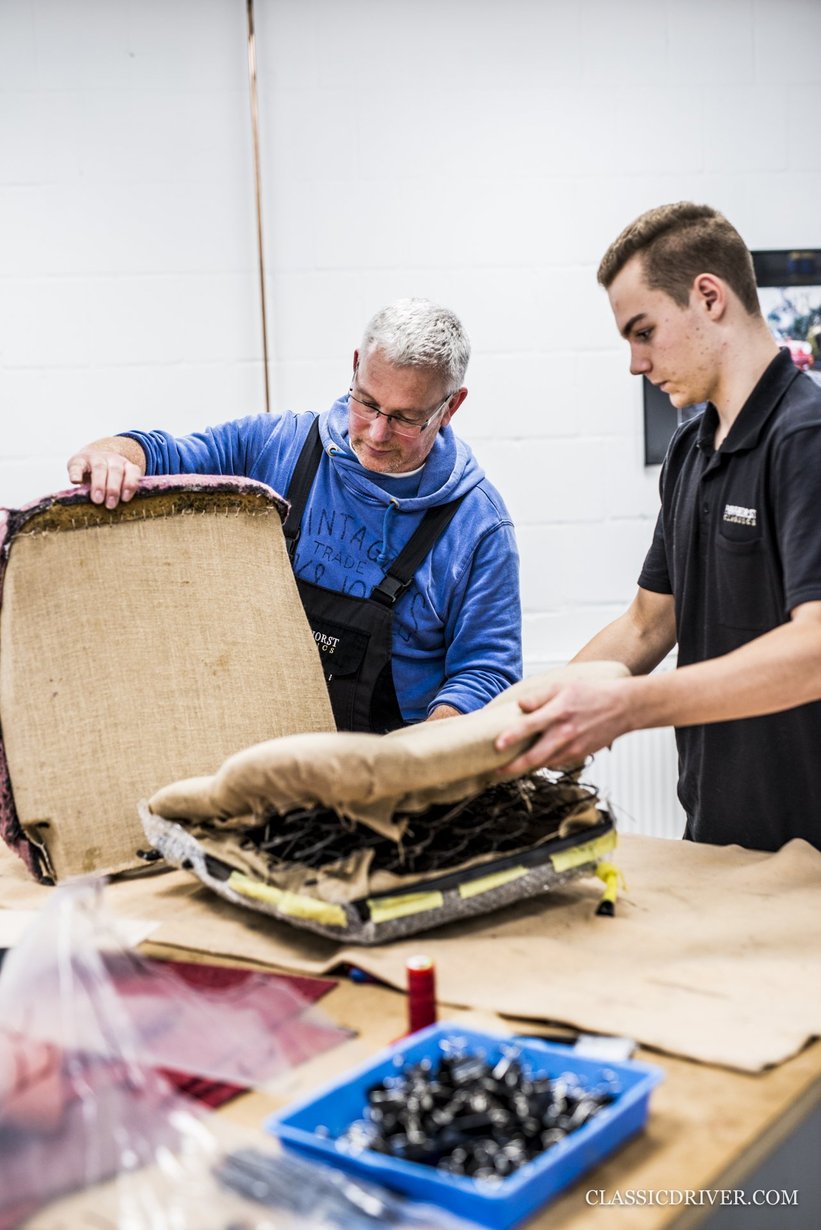 What can you tell us about Gütersloh as a location?
Today the physical location plays an increasingly subordinate role. I now sell worldwide. My customers are in Japan, Russia and the USA. We are mainly found on the Internet. And since we have our Instagram channel, you can look deeper into the cars than ever before through the photos I post. This is hugely popular with prospective buyers - often enough, this leads to a purchase. Of course, many conversations now also take place via WhatsApp - with the result that, like my dealer colleagues, I can be reached 24/7.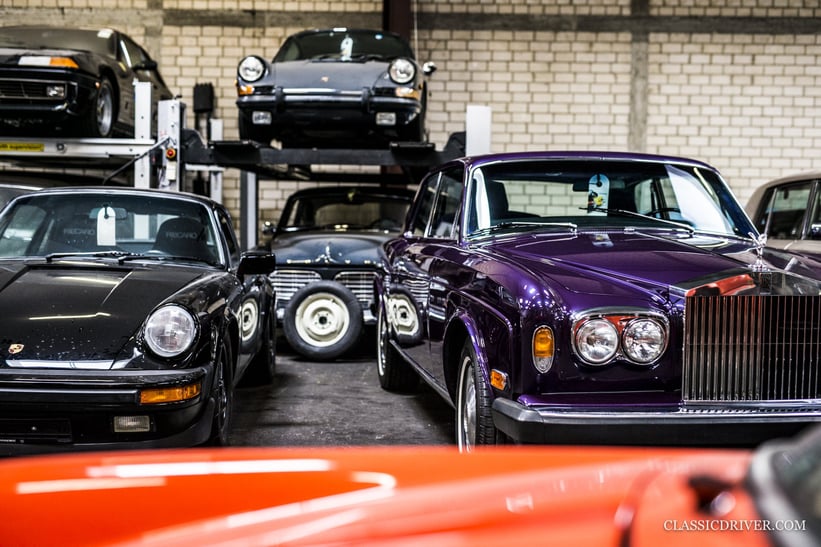 The fascination of cars has lost none of its power?
Like many of my colleagues, I watch a trend. Precious classics are viewed as an investment. But I think you have to like what you buy. These sports cars were built to be driven! That's the passion that drives us all, isn't it? And, yes, for me they are a cultural asset with a right to exist.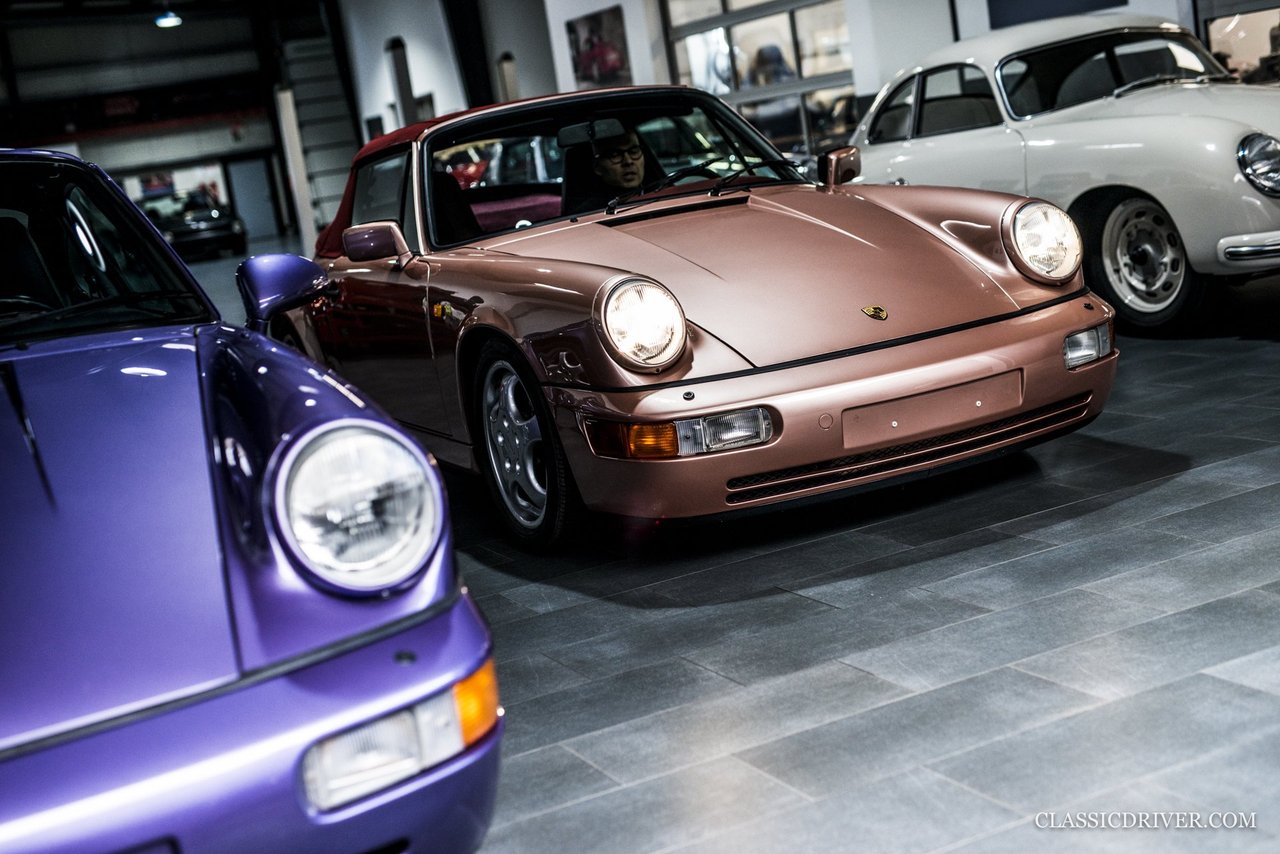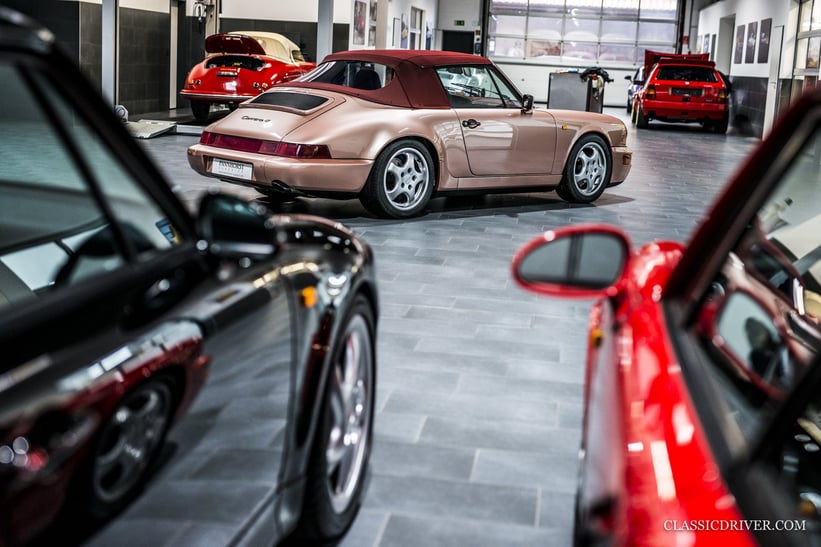 Have you noticed that your customers are a new generation of collectors?
At Pannhorst Classics we actually have more and more younger buyers. Personally, I'm very happy because, as the second generation in the company, I'm dealing with my age group. But it also shows me that the fascination for classic vehicles is cross-generational. Because of course we also have customers between the ages of fifty and sixty. I can well understand that younger people want to fulfill their dream of a classic Porsche, for example! Although at our age we have to manage with time: You work a lot, have raised a family and you can't always go out as often as you want.
Is there a special restoration project that you particularly enjoyed?
Every car is a challenge in its own way. Every Porsche model has its specific subtleties that you have to know. The suppliers of the parts are also changing - this must also be taken into account in the processes. In the end, it is always exciting when you have successfully completed these complex tasks to the client´s satisfaction.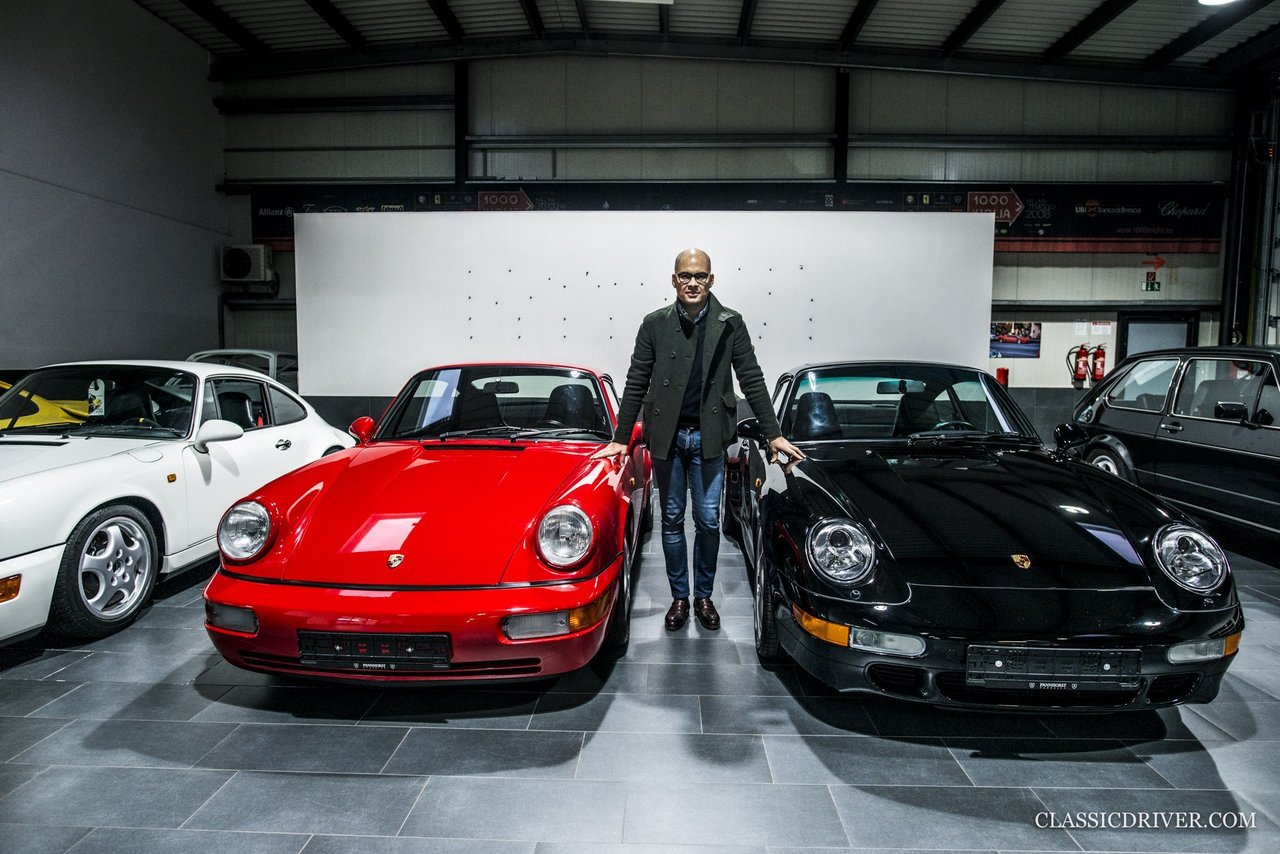 Where do you see your industry in the future?
I hope that quality will prevail again and that the market will consolidate. It would be nice if you could see more of these vehicles with a special history on the streets.
Do you have a personal favourite, or a car that you didn't want to sell?
What can I say? I am very fortunate that I am surrounded by great cars every day. I got the chance to turn my hobby into my job.
Photos: Rémi Dargegen for Classic Driver