Artcurial shows all 59 cars from the Baillon barn-find collection
Until a few weeks ago, 60 almost-forgotten classics lay dormant beneath a corrugated iron roof. But now, Artcurial has retrieved them all ahead of its Paris auction, fully revealing their condition via studio photos…
In case you've been hiding beneath a rock (or corrugated iron roof) for the past few weeks, it's the ex-Alain Delon Ferrari California Spider (lot 59) that headlines the unprecedented sale – and, carrying an estimate of €9.5m to €12m, is set to achieve more than the remaining 58 Baillon cars put together. Originally, 60 cars were set for the auction (to be held separately, the day before the annual Artcurial sale), but one was withdrawn due to being in worse condition than previously thought.
Rust with a little hint of paint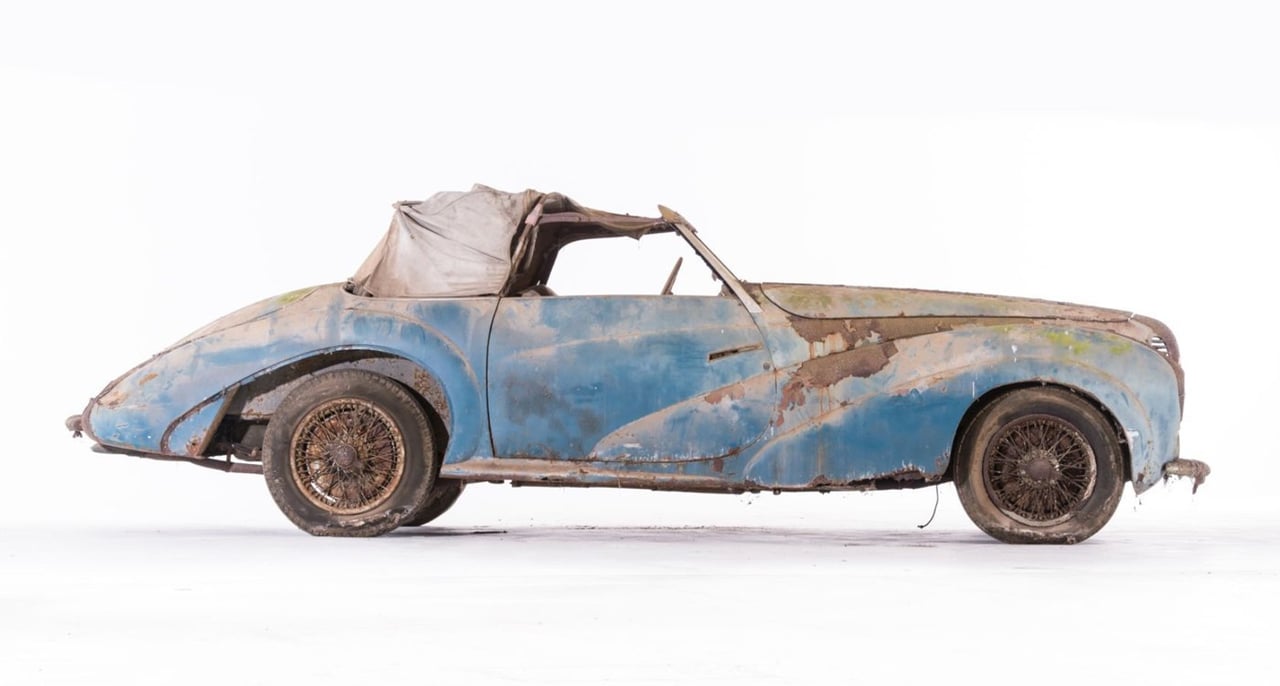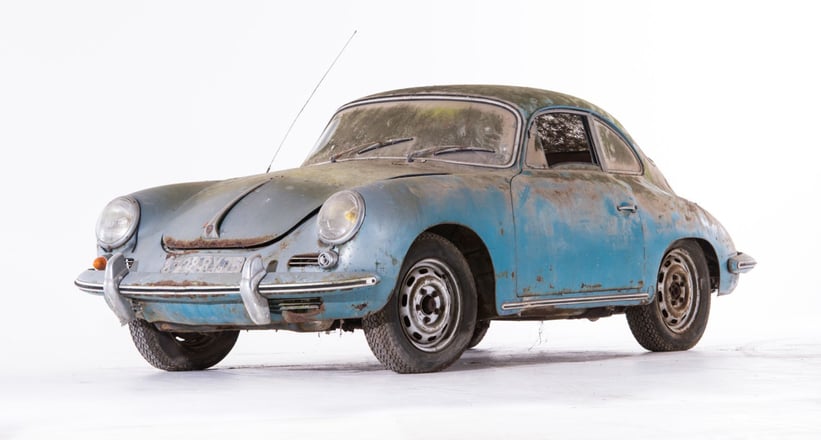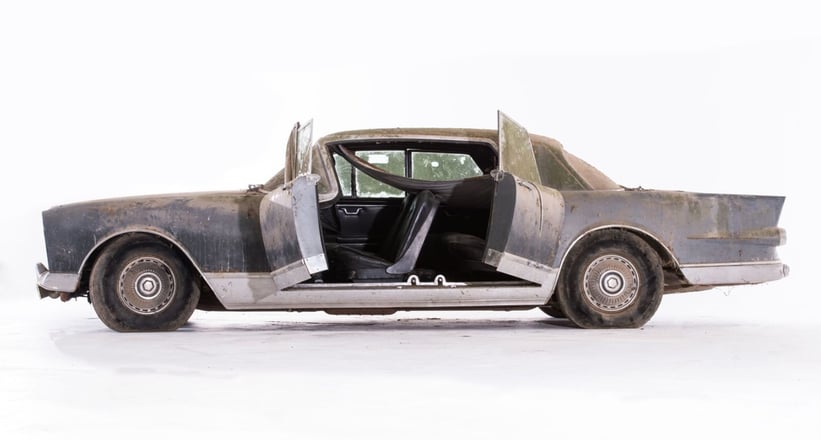 Other lots of note include a 1963 Porsche 356 SC Coupé (€20,000 to €30,000), a 1948 Delahaye 135 M cabriolet by Faget-Varnet (€100,000 to €150,000), a 1960 Facel Excellence, a 1937 Bugatti Type 57 (€120,000 - €160,000), a 1949 Talbot-Lago T26 Grand Sport SWB Saoutchik (€400,000 to €600,000) and, also by Saoutchik, a 1948 Talbot-Lago T26 Record Cabriolet (€250,000 to €350,000). Many of the lots are offered at no reserve.
All eyes – including those of not only automotive enthusiasts, but also art collectors – will be on the Artcurial sale on 6 February 2015 in Paris. Each of the 59 lots can be found in the Classic Driver Market.
Photos: Artcurial