Rétromobile is beginning to show its age. Yellow 'headlights' shine down from the ceiling in true 1970s style, the rugs have seen better days – and anyone that's not partial to traditional French cuisine will want to bring a packed lunch. But as the show enters its fifth decade, the attractions remains the same: from automotive jumble right up to multi-million-euro classics, any level of collector is catered for. As a result, you'll find not only countless dealers, but also the major automotive brands and auction houses.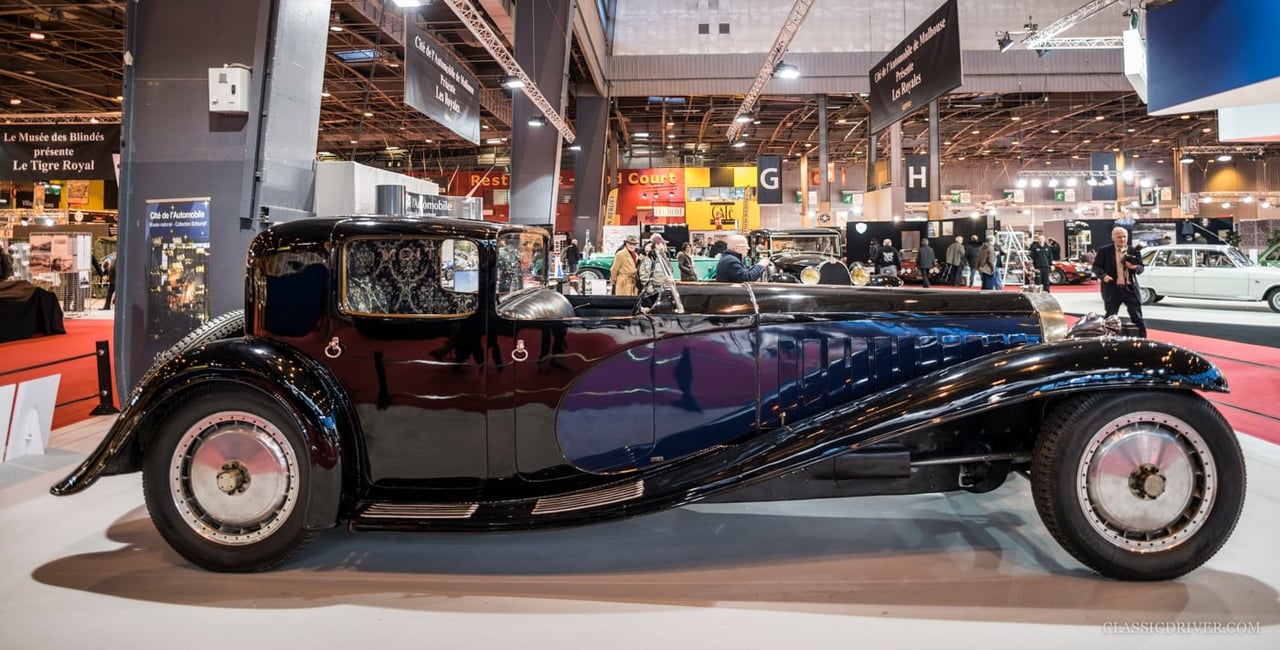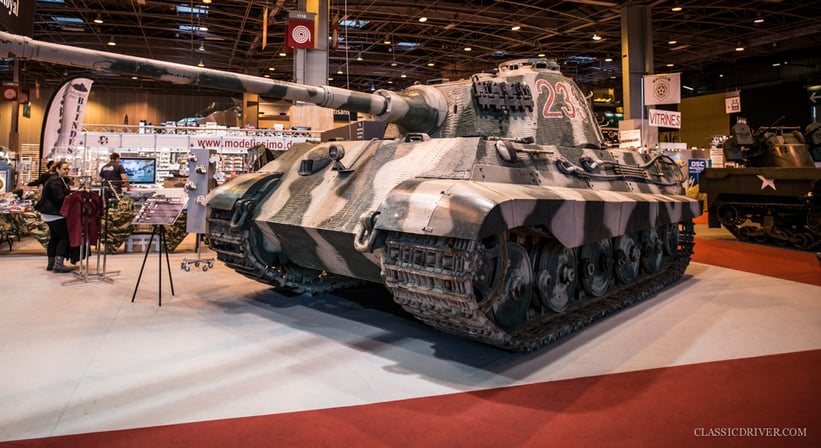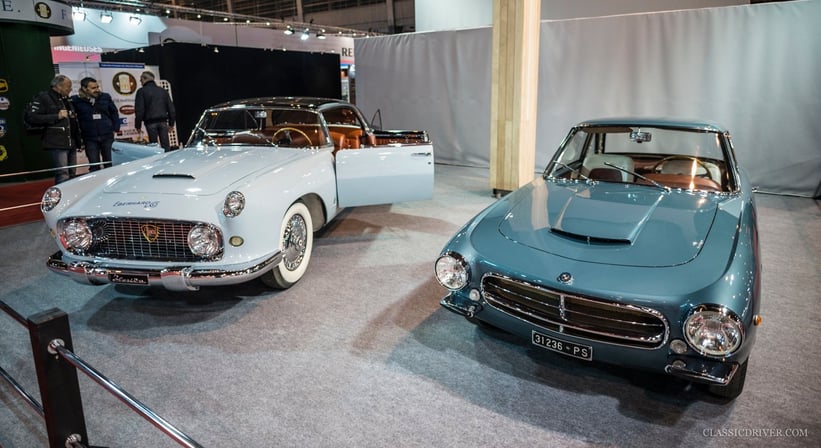 It's worth the trip for the imaginatively curated exhibitions alone. A Tiger tank from the Musée des Blindés in Saumur loomed large over an already intimidating Bugatti Royale from the Schlumpf Collection. Corrado Lopresto's gathering of unusual Italian classics brought a little Lake Como style to the Parisian exhibition hall; and tributes were paid to the short-lived era of sports cars produced by Spanish truck manufacturer Pegaso in the 1950s, which dared to take on the likes of Ferrari, Jaguar and Mercedes.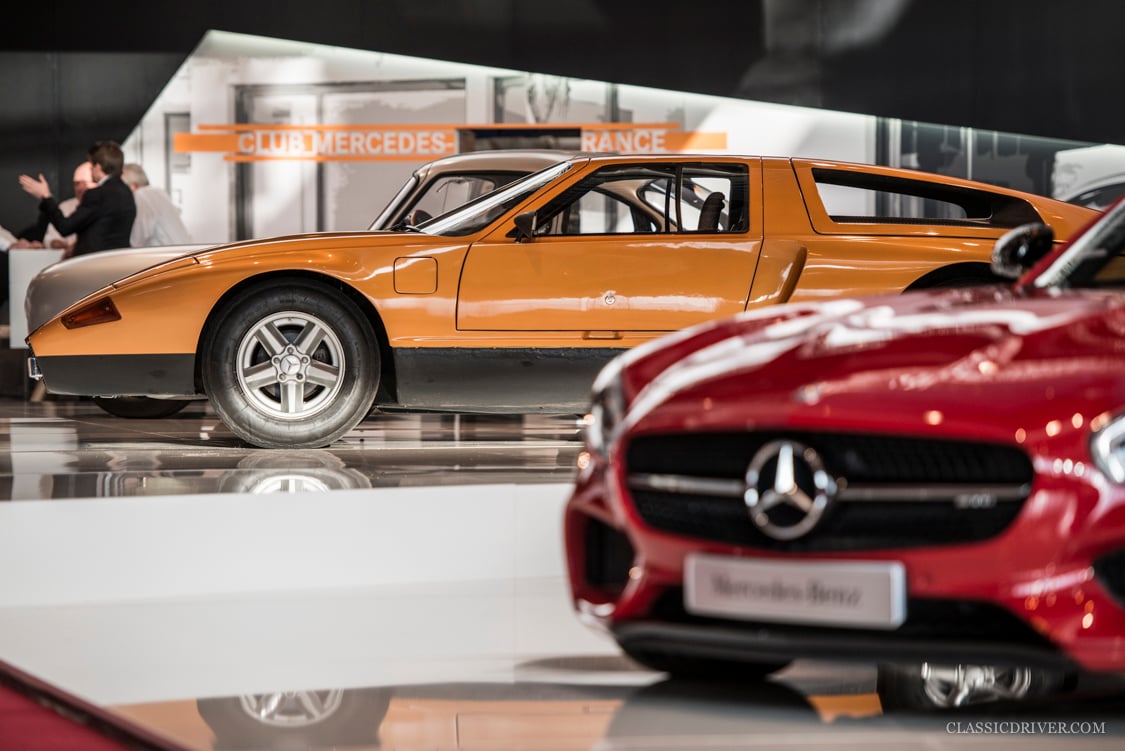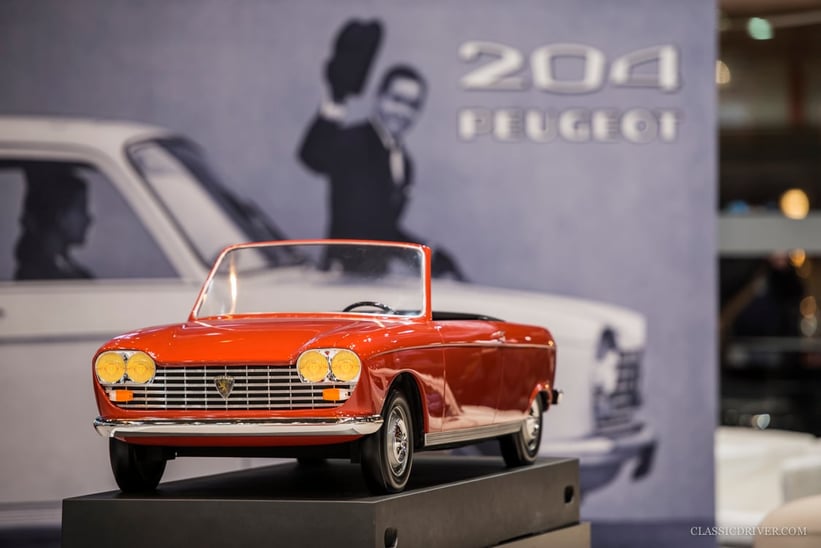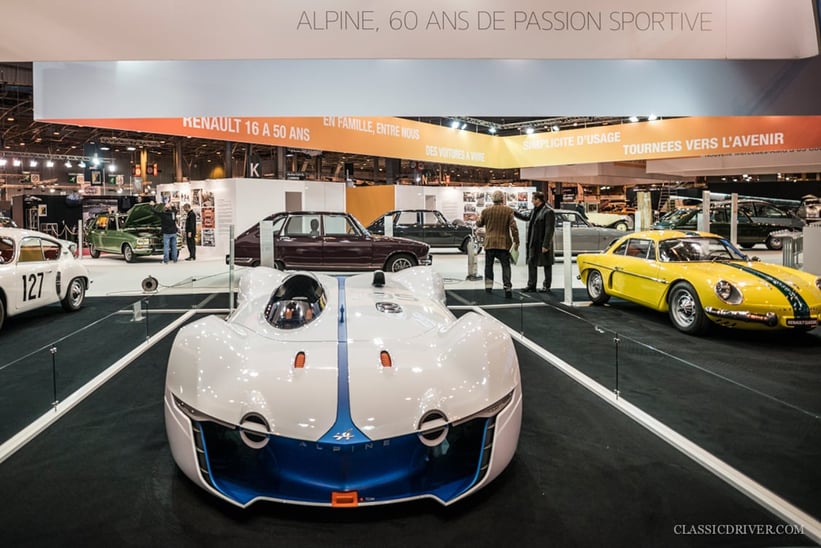 Talking of Mercedes, the Stuttgart manufacturer also put on a special display, this year with an aerodynamic theme. Paired with a 500K Streamliner was one of the C111 concept studies, visually emphasising the contrast in aerodynamic thinking between the 1930s and 1970s. The French manufacturers also had a strong presence: Bugatti lined up a 1931 Type 50 alongside a 'Centenaire Edition' Veyron from 2009; Peugeot marked 50 years of the Paul Bouvot-designed 'x04' series; and Citroën honoured the legendary DS's 60th. In more contemporary news, the rejuvenated Alpine marque presented its latest concept car, ahead of the release of its long-awaited production car next year.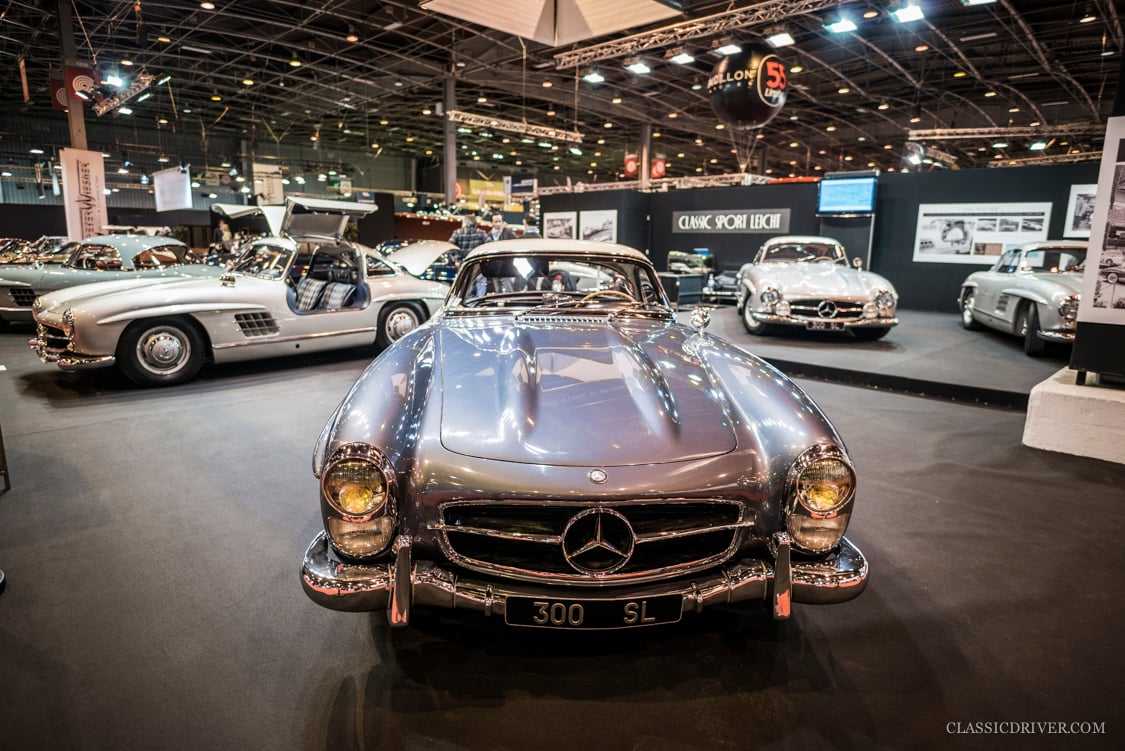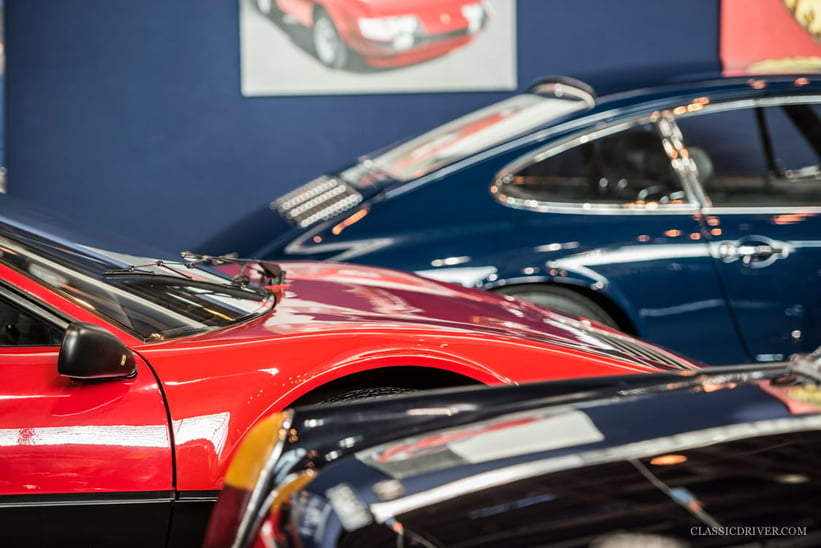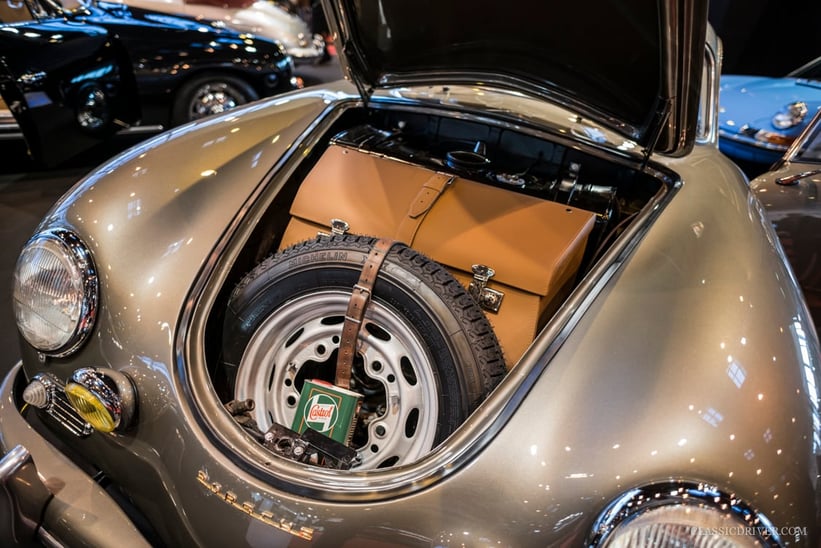 A home advantage was evident on the dealer stands, too. Classic Spirit showed a pretty pair of Ferrari Daytonas, De Widehem presented a Ferrari 250 GT Coupé and a 512 BBi, and Classic Sport Leicht emphasised its 300 SL expertise with not only the blue-and-white roadster from the 1958 Paris Salon – but also a pair of factory racers. Elsewhere, Serge Heitz focused on racing machines from Zuffenhausen: several Porsche 356 roadsters and a 1958 356 AT2 drew many visitors to the stand, and a rare 3.6-litre 911 Turbo S from 1993 found a new owner on the second day.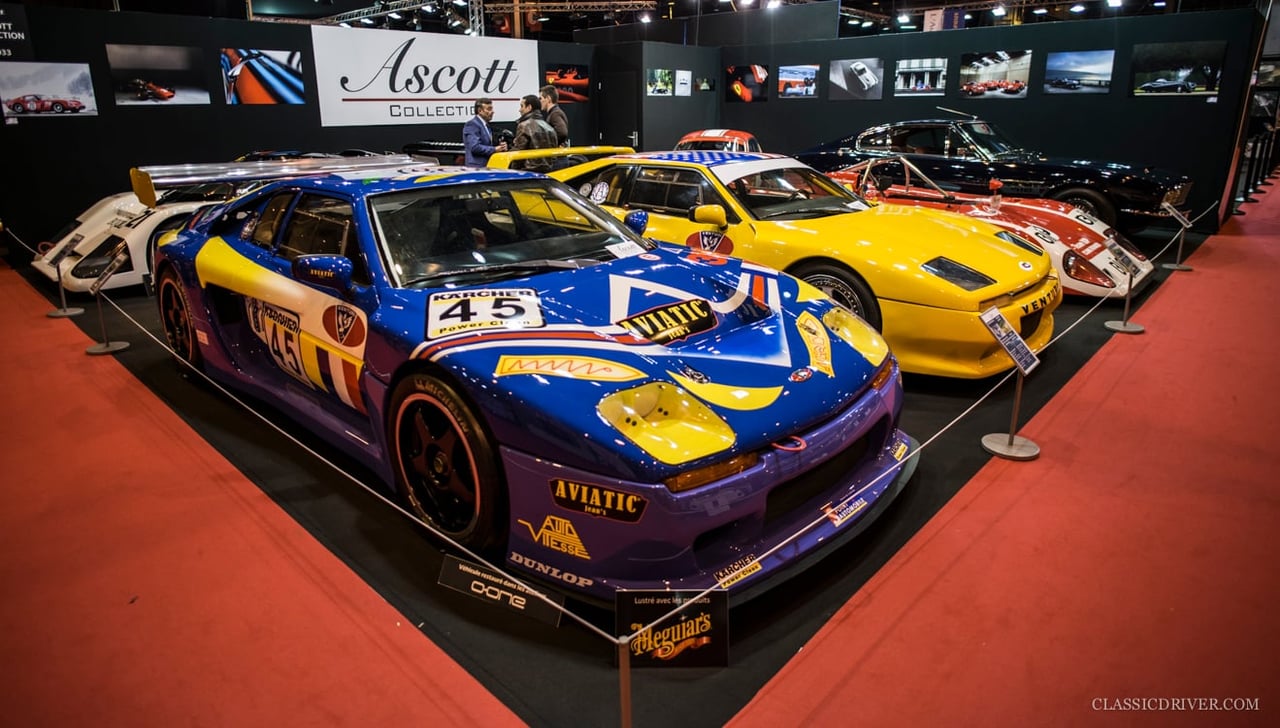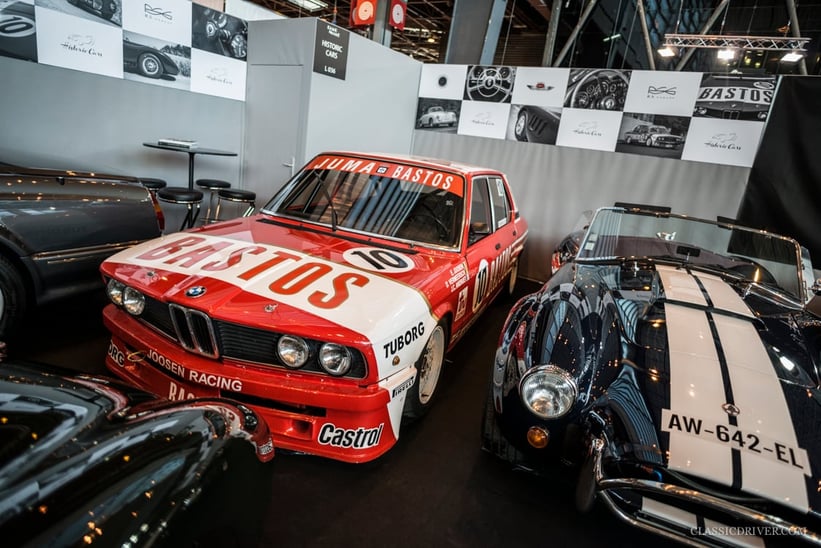 The Ascott Collection also embraced recent racing history, with a brightly stickered Venturi 600 Art Car that competed at Le Mans between 1993 and 1995, and a March Porsche 85G Group C that achieved a class win at Le Mans in 1986. Visitors also showed particular interest in the factory-built Porsche 914/6 GT from FA Automobile that we covered last week. Meanwhile, Historic Cars exhibited Jack Brabham's Cooper-Bristol T40, a 'tool room copy' Jaguar C-type, and a Juma Bastos BMW 530, the latter a class winner at Spa in 1981.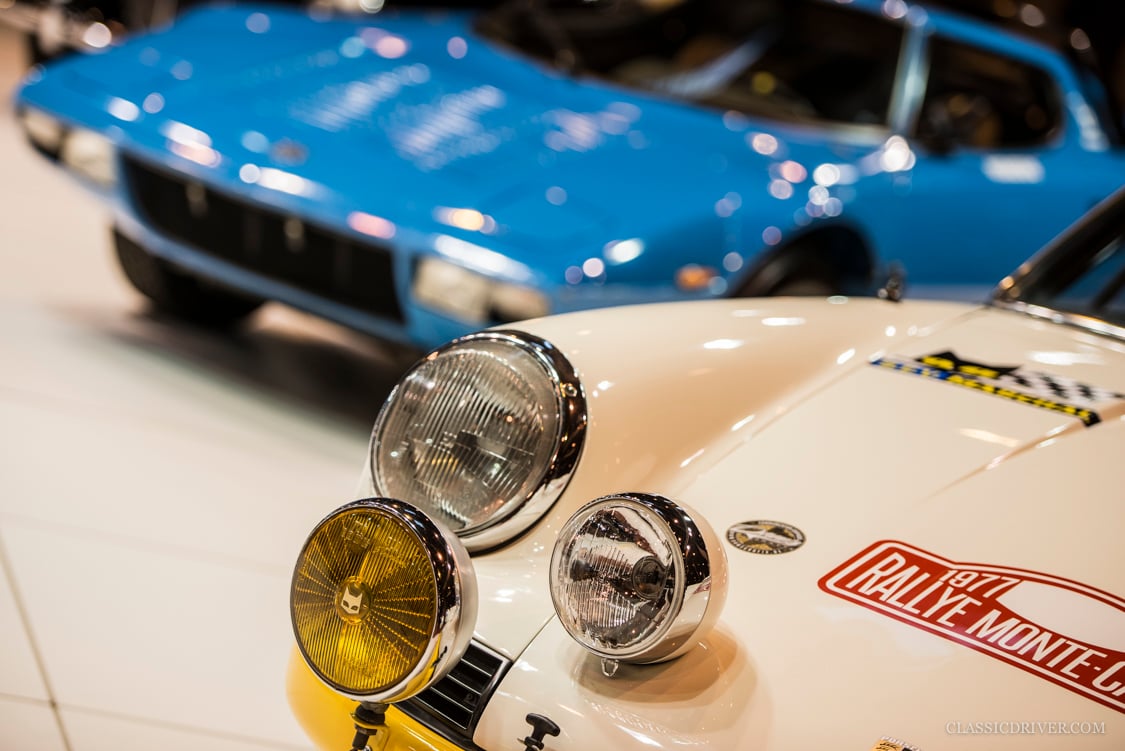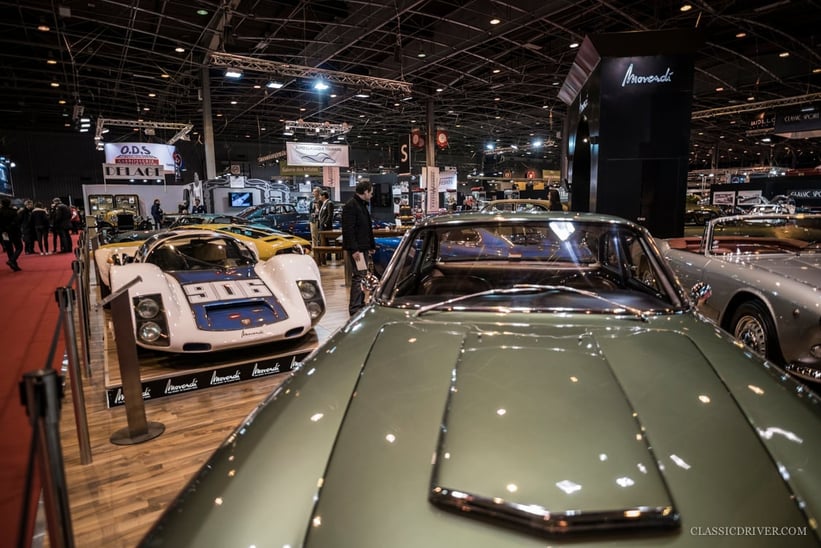 Movendi also focused on cars with special provenance, including the 1967 Porsche 906 Carrera 6 in which Jo Siffert set a speed record at Monza, and a 1963 Maserati Sebring specially commissioned for Commendatore Bompani. A few steps away, Thiessen showed a sublime bronze-metallic 1972 Maserati Ghibli SS, while Opus showcased a Porsche Carrera 2.7 RS with Monte Carlo rally provenance, and an unrestored Lancia Stratos wearing its original blue paint. The Gallery Brummen illustrated the diversity of its inventory with a Ferrari Daytona, an F40 and Lamborghini 400 GT, while HK Engineering and Premiumfahrzeuge shared a stand – the former showing its expertise in 300 SLs, and the latter promoting a 1955 Porsche 550 Spyder.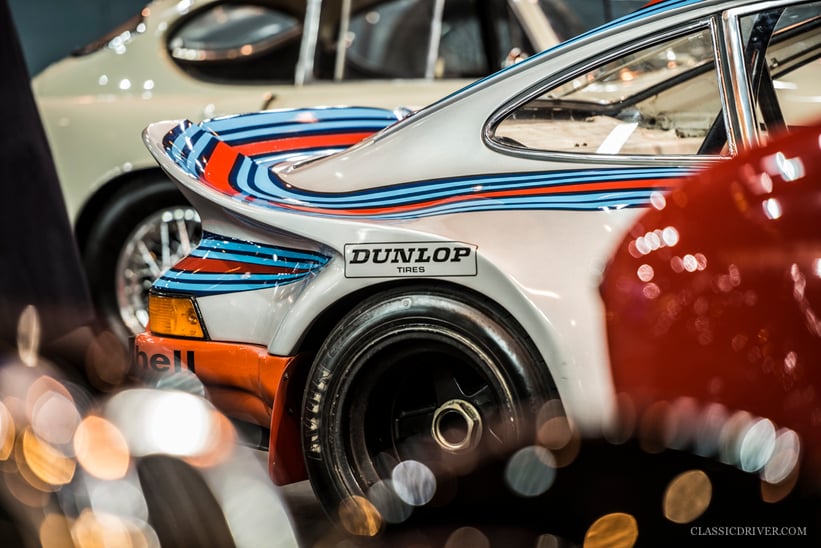 Significant sports cars were also on display on the stands of the British dealers. At Fiskens, well-heeled visitors could choose whether to invest their millions in a Pegaso Z-102 Competition Coupé, a Ferrari 250 GT California Spider, a Martini-Porsche 3.0 RSR prototype or an Aston Martin DB4 GT, to name just a few of the London-based dealer's 14 high-end collector cars. Meanwhile, at the JD Classics stand, even a Ferrari 275 GTB and a Dino couldn't match the attention garnered by the grey Jaguar XKSS. William I'Anson recorded a good sale on the second day of business, closing a deal for his Bugatti Brescia.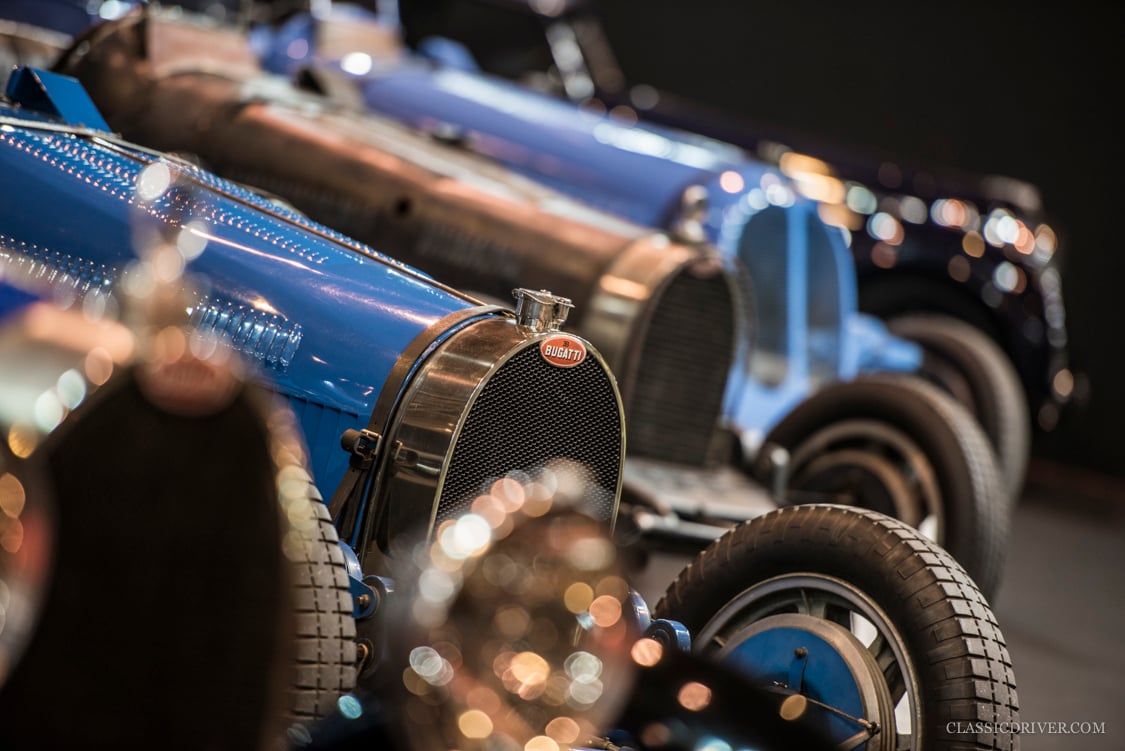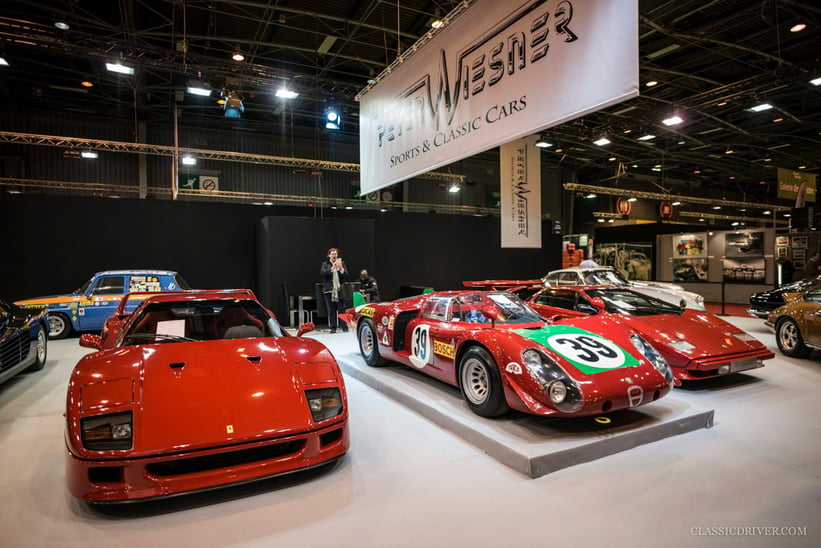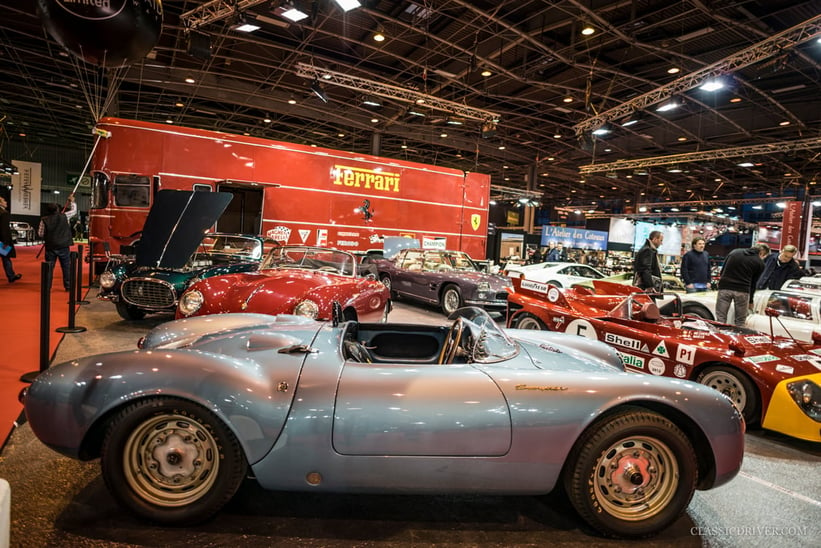 Lukas Hüni's presence at Rétromobile was more of a pop-up museum than a trade stand: rarities from Talbot-Lago and Hispano-Suiza were given a backdrop of half-a-dozen historic Bugattis. Those interested in more recent performance machines could find all the important sports cars with which to recreate the duels of the 1980s and 1990s, including the Testarossas, F40s and Bugatti EB110s – it's just a shame Peter Wiesner's Lamborghini Countach had already found an owner.
Photos: Rémi Dargegen for Classic Driver © 2015