The importance of aerodynamic efficiency in automotive design was initially appreciated by only a few. Naturally, these included aeronautical engineers such as Hans Ledwinka and Paul Jaray – the pair behind the first mass-produced, aerodynamically-focused road car, the Tatra 77 – as well as automotive artistes such as Giuseppe Figoni. The latter, the creative half of French coachbuilder Figoni et Falaschi, realised beauty often went hand-in-hand with aerodynamic efficiency. His design for the Talbot-Lago T23 Teardrop Coupé is a perfect example of stunning aesthetics moulded by the forces of nature; his work on the Le Mans-winning Alfa Romeo 8C 2300 of 1932 proved the value of his intuition with measurable competition results.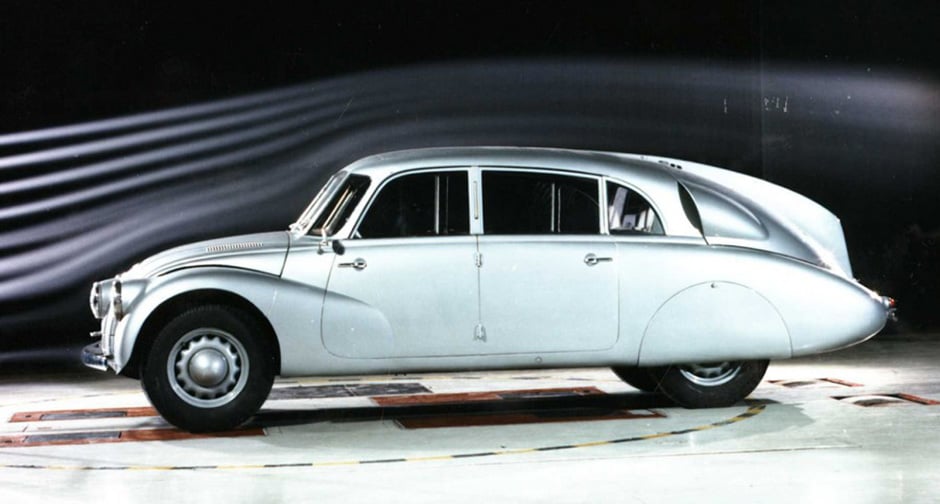 Later that decade in Munich, BMW began to adopt the key principles for the development of its racing cars, installing a wind tunnel at its new Artistic Design facility. The result gave rise to modifications to its 328 racing cars such as the 'trouser crease' and 'kamm-tail', and resulted in an outright win at the 1940 Mille Miglia. Post-War, the Porsche 356 exhibited a streamlined shape (no doubt influenced by the philosophies that Mr Porsche 'borrowed' from the Tatra 77 while penning the VW Beetle), leading to a drag co-efficient of 0.31. The 1960s saw Alfa Romeo become one of the first manufacturers to incorporate the kamm-tail in mass-production models, and the 1970s saw the super-lithe Citroën SM achieve a drag coefficient of 0.26 – one that even the wedgy Lamborghini Diablo (0.31) of the 1990s couldn't better.
Early, aerodynamically pioneering machines rarely appear on the market today, such is their rarity. But below we've selected ten cars that strove for airflow excellence among their peers – whether for the road, the track, or simply as a tribute to the unobtainable.