1984 Renault 5
Turbo 2 Tour de Course Spec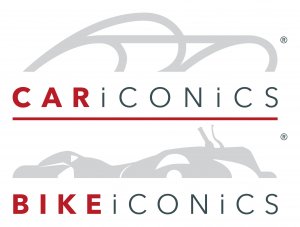 Location

Performance

270 PS / 199 kW / 267 BHP
Description
Special features
External
• Period 'Gitanes' Colour Scheme
• Mad-ins Split-Rims with Michelin TB15 Tyres
• 270 BHP Engine, Fully Rebuilt by JL Engineering
• Fully Rebuilt Gearbox with Elitle Plated LSD
• Wilwood Midilight 4 Pot Brake Callipers
• 3s Cevennes Conical Competition Exhaust
• Bilstein Monotune Coilovers Supplied by 3S
• Groupe B TDC Wide Track front Wishbones
• Full TDC chassis Strengthening Front and Rear
• 25% Stiffer Hollow Tube Anti-Roll Bar
Internal
• OMP FIA Bolt in Roll Cage
• Converted to RHD
• T1 Dashboard Modified to RHD and Re-upholstered
• New VDO Guages
• Cobra Imola Pro Seats
• 3 Point Harnesses
• Intertia Reel Seat Belts
• Full Length TDC Engine Cover with Race Fixings
Description
We are delighted to present this 'no expense spared' Renault 5 Turbo 2 that has been lovingly and painstakingly restored and rebuilt to offer exceptional, competition level performance and handling.
This Renault Turbo 2 was bought by a close friend of Car-iconics Ltd back in 2012 as a running and MOT'd car in largely original condition. Once back in the UK the car was stripped to bare metal and this incredible project was started.
Supported by a full photographic record, the car was slowly and painstakingly restored, including strengthening of the chassis largely to Tour De Corse specification to take not only the increased engine performance but also the uprated suspension, competition size wider wheels and sticky tyres.
All the mechanical elements of the car have been rebuilt and upgraded including the engine, gearbox and suspension.
A true Group B homage which delivers the most visceral driving experience! If you are looking to own one of the most iconic cars from the 1980's with performance to match its Marcello Gandini designed looks, then look no further than this exceptional car.
Technical Specification:
• Strengthening body shell to TDC specification.
Front:
• TDC style weld in strut brace
• Weld in 2nd steering rack mounts
• Front chassis rail, tri-angulations
• 3rd lower wishbone mount Roll Cage:
Rear:
• Rear Suspension Turrets: Tops, Base and up inside turrets
• Rear Suspension upper wishbone mounts
• Rear chassis rails: Tri-angulations where rails meet tub (firewall) (x4)
• Engine Mount plates (both sides)
• Over the gearbox fixing points
• 2nd lower wishbone chassis rail cross member (Genuine Maxi, bolt in) Modifications to interior arches
• Cutting out inner arches and welding in preformed panels to ensure wheel clearance to Maxi spec
• OMP FIA approved bolt in cage
Internal:
• Modification to shell to accept T1 dashboard with bespoke upholstery
• New VDO gauges throughout
• Modification to shell to take 3-point harness
• Modification to shell to take inertia seat belts in new location
Suspension:
• Bilstein Monotube Coil Overs TDC (supplied by 3S)
• Eibach Springs all round
• Rear Wishbones, standard but with new bushings and were refurbed during restoration
• Front Wishbones, Group B TDC wide track, rose jointed and fully adjustable (3rd mount lower wishbone)
• 25% stiffer (hollow tube), adjustable anti roll bar (rose jointed drop links)
• Uprights are standard T2, fully refurbed, new wheel bearings throughout
Brakes:
• Callipers: Wilwood Midilight 4 pot billet, Radial Mount with competition pads (all round)
• Discs: Cevennes cross drilled front, std T2 rear
Wheels and Tyres:
• 1 x Set Mad-ins 8x15 fronts, 10 x 15 rear (fitted with Michelin TB15 classic tyres)
• 1 x Set Image (Mini-light style), 7 x 15 fronts, 9.5 x 15 rear (fitted with Avon ZZR, ZZS (50% wear)
Engine:
• [email protected] – capable of 400BHP with further engine upgrades
• 1427cc (8:1 compression ratio)
• Engine Management: Emerald K6 (fuel and ignition)
• Pistons: 77mm J&E forged custom made pistons
• Liners: Westwood Ductile Iron
• Camshaft: Cat Cam 300' tarmac/rally spec
• Connecting rods: Saens (H)
• Crank: lightened and balanced
• Cylinder Head: Brand New (old stock), Ported & Flowed, big valves (stainless), custom springs, bronze rocker guides
• New Bearings throughout
• High pressure oil pump
• Mocal Remote Oil Filter
• Oil cooler: Mocal, 16 row (with fan, switch off dash)
• Intercooler: Pace Products, large core (Air to Air)
• Inlet Manifold: Standard Turbo 2 , port matched, with modification to accept Bosch Electronic Fuel Injectors
• Turbo (800 miles): Garrett T3, 0.48 exhaust housing, modified compressor housing, 60 trim compressor wheel 360' bearing
• Exhaust Manifold: Garat Motorisation Cevennes, Zircotec coating
• All ancillaries new (water pump, alternator (brise), starter (reconditioned)
• Engine / G/B Mounts: Competition (3S), over the gearbox to chassis mounts competition gearbox mounts
• 3S Cevennes Conical competition exhaust with Zirotek coating
Gearbox:
• Gearbox: UN1 369, fully rebuilt, Elite Plate LSD (new input shaft)
• Rose jointed gear linkage
• Bespoke clutch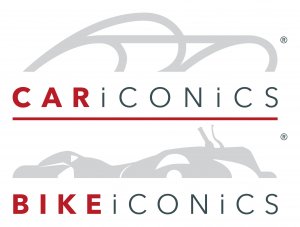 ---
Unit 1
Oakham Enterprise Park
United Kingdom
Contact Person
Kontaktperson
---