The best around?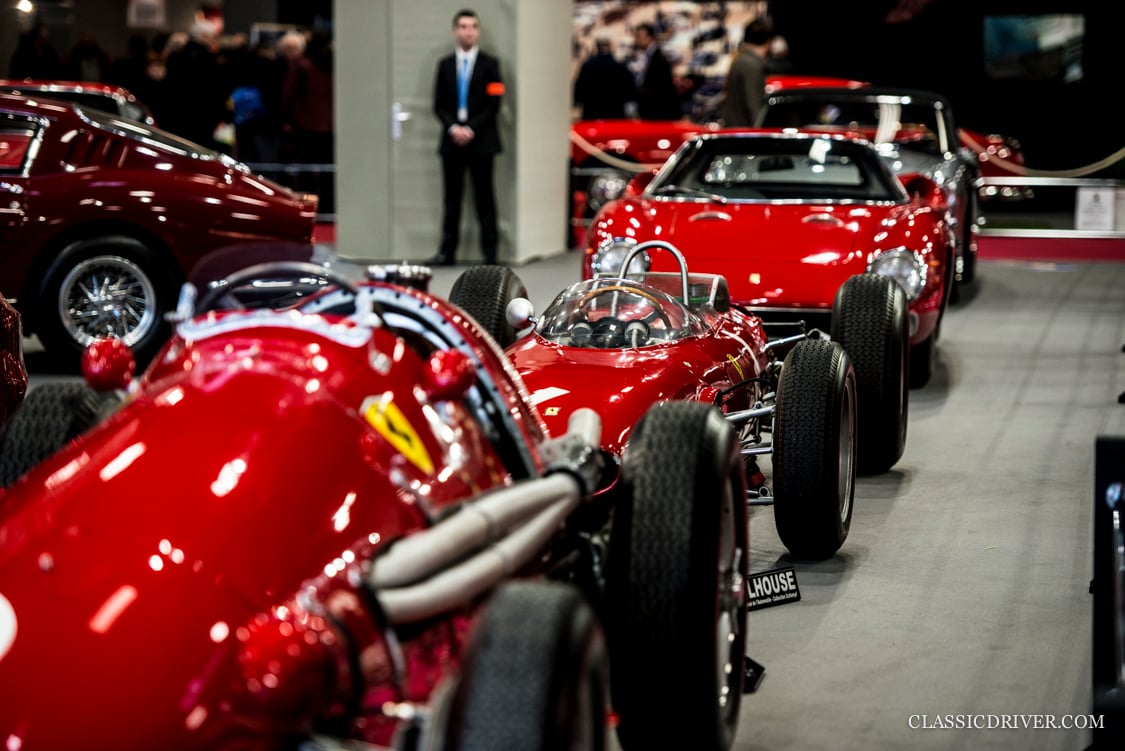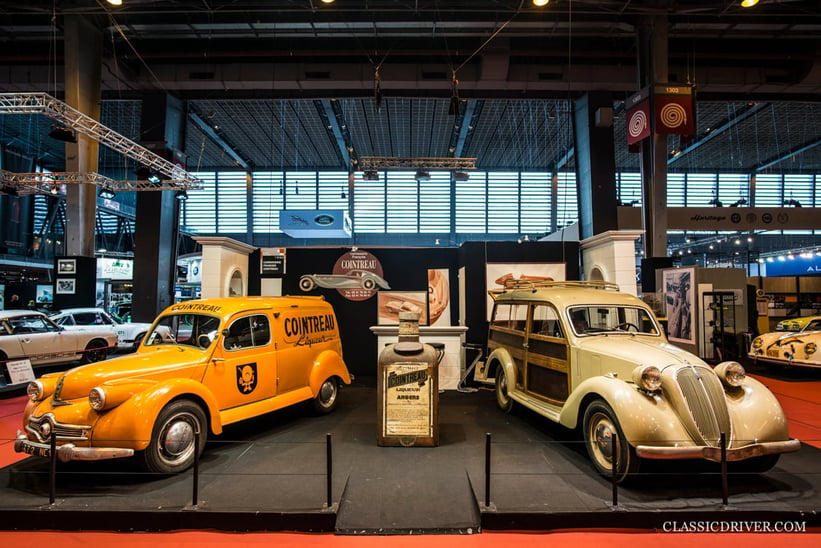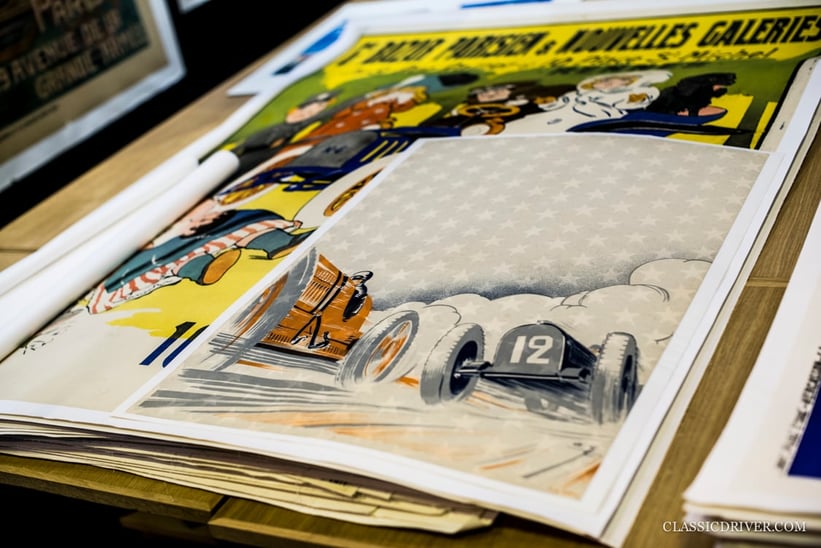 Is Rétromobile in Paris the best classic car event of its kind in the world? Sure, it might lack the sheer size of Techno Classica Essen and the novel live demonstration aspect of the London Classic Car Show, but the annual season-opener at the Porte de Versailles exhibition centre attracts the highest calibre of European dealers and top-tier collectors, all itching to wake their prized machines from their winter slumber and show them off to an appreciative crowd.
Rétromobile is very French, but that's all part of the charm and what forces you to overlook its flaws, such as the seemingly carefree abandon with which the organisers curate the numerous exhibitions, regardless of the value and significance of the cars displayed. Should a spine-tingling collection of Ferraris, including a 250 LM — assembled to mark 70 years of the legendary marque — really be staged out of the way in a separate hall? If you didn't know to look, you might not have spotted them. One dealer, we might add, celebrated the momentous anniversary in even finer style, with an unbelievable assembly of timewarp Formula 1 cars, including the evil-looking 'Spazzaneve'.
Fittingly grand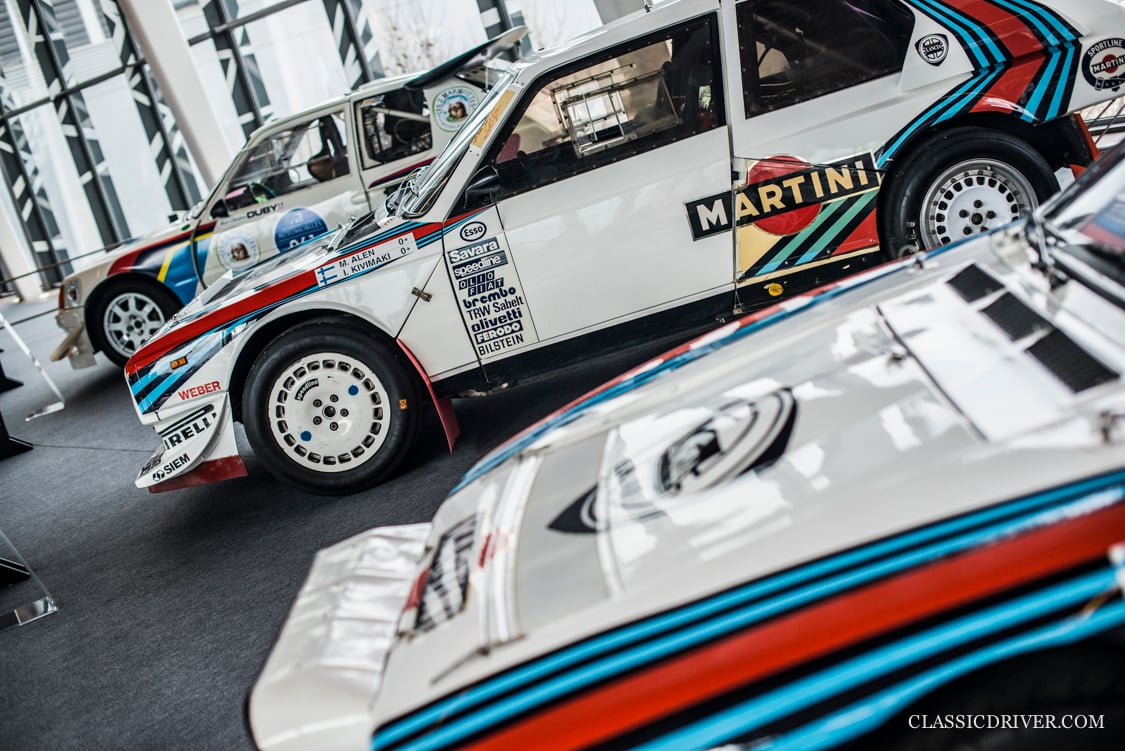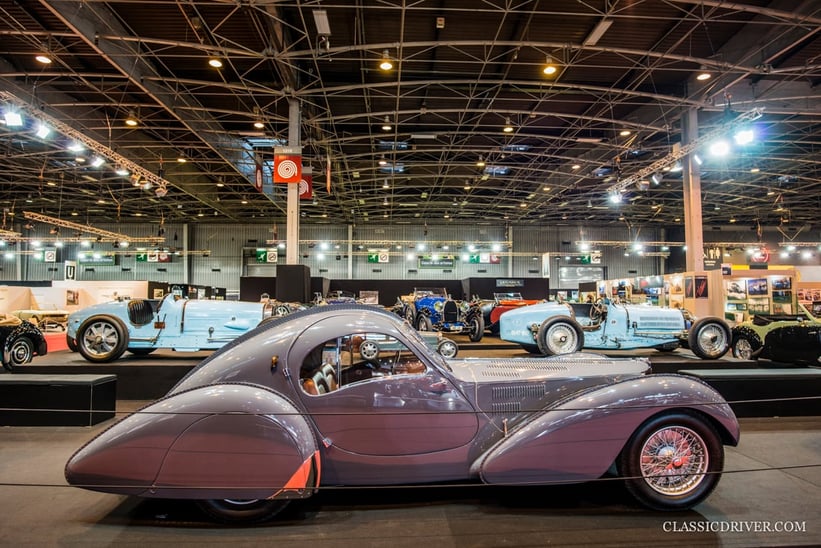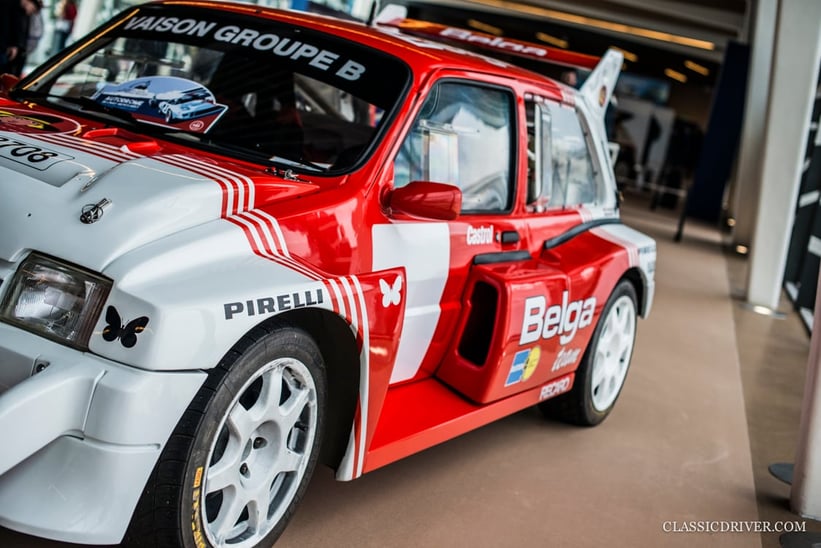 While the selection of Ferraris assembled was impressive, likewise was the space crammed with DB-era Aston Martins — overlooked, quite literally, by the Bond DB5 (complete with bullet holes) and a fabulous dark blue DB3S. Ultimately, it was the 'corridor' of Group B machines that had us all weak at the knees. From the sexy Martini-liveried Lancia 037 to the MG Metro 6R4, with its hilariously boxy arches, to the lesser known and comparatively cute Citroën Visa 1000 Pistes, they conjured evocative images of that oh-so-golden era of rallying, and certainly caught the imagination of the younger visitors.
Elsewhere, Lukas Hüni's comparison of the great designers Ettore Bugatti and Walter Owen Bentley was fittingly grand, featuring, among others, the old 'No. 2' Birkin Blower Bentley. While Richard Mille threw a curveball this year by presenting Formula 1 cars not renowned for their success but for their audacious designs — think a six-wheeled Tyrell and four-wheel-drive Ferguson and you're on the right track.
Guardian Angels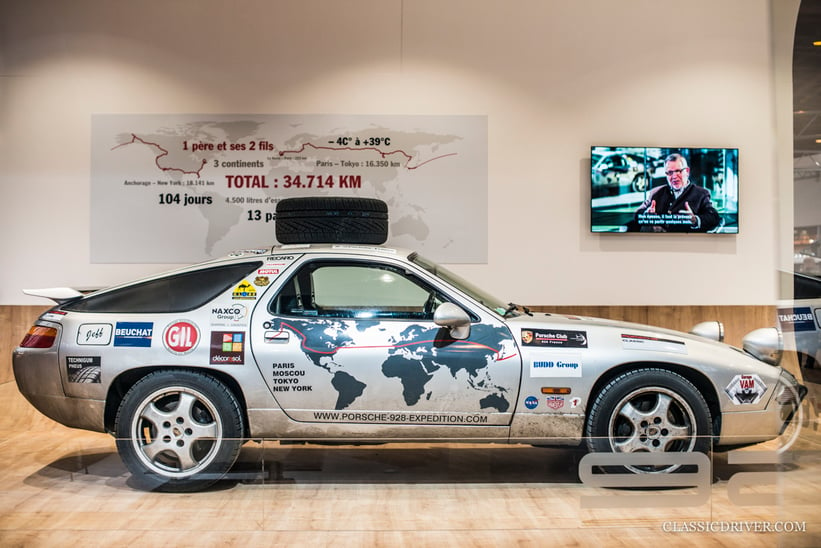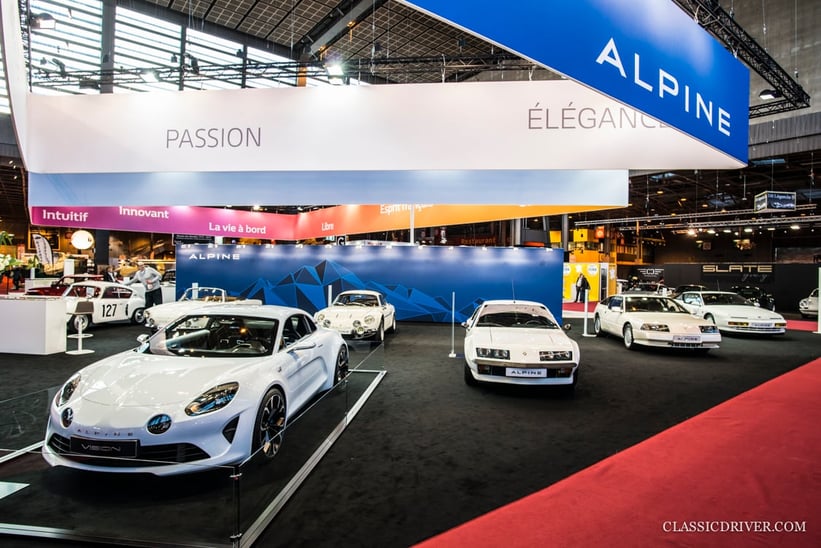 As has become customary at Rétromobile, numerous manufacturers used the occasion to show their commitment to preserving and celebrating their heritages. Porsche marked 40 years of the 928 with a plethora of cars, including a simply flawless GTS; Jaguar showed the 'new-old' XKSS continuation in Europe for the first time; and Citroën…well, when we passed by there was bread, crisps, and red wine in full flow. Perfect. The flock of pearl white Alpines, including an achingly pretty little A106, reminded us of the need for the great Gallic name to flourish today.
Retail therapy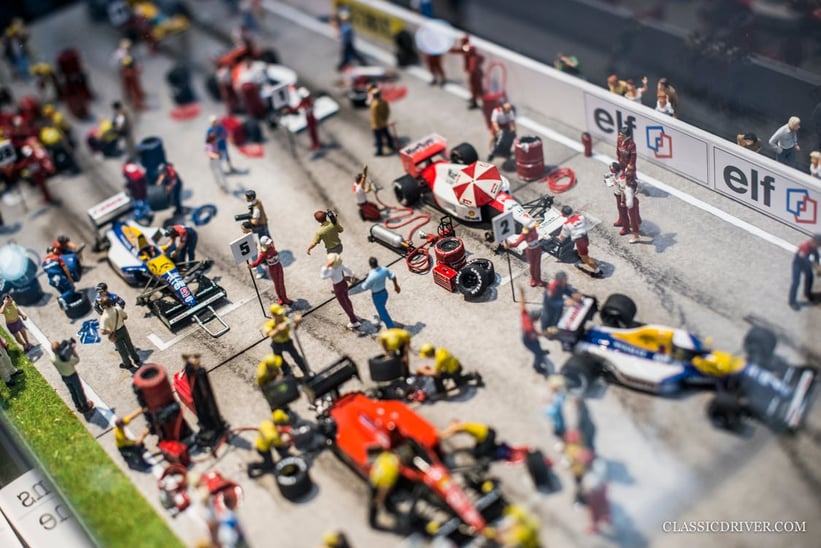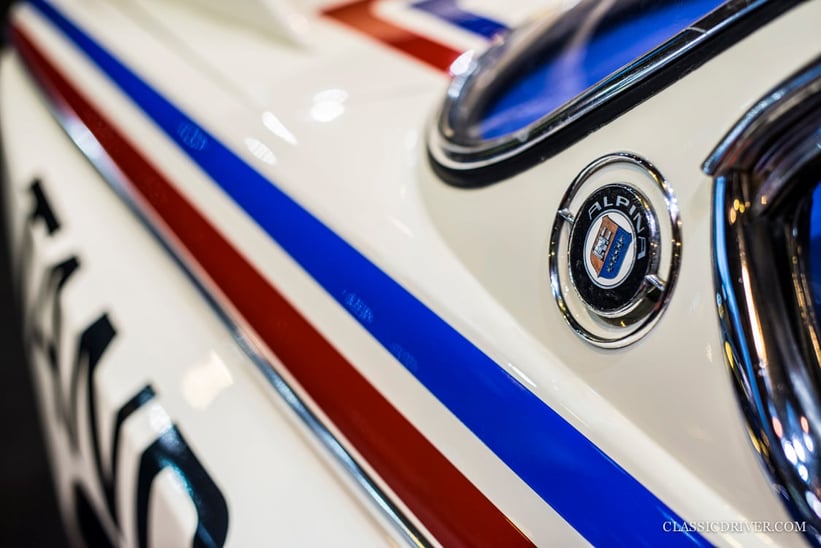 Of course, the main attraction of Rétromobile, and the reason why enthusiasts, dealers, and collectors from across Europe travel to Paris during a wintry week in February, are the 500 exhibitors displaying their wares and, for some of the more high-profile purveyors, setting out their intentions for the coming year. Whether you want to lose yourself poring over models, artwork, and other more obscure items of automobilia or are on the hunt for your next car —be it a classic hatchback, historic racing prototype, or limited-production modern supercar — Rétromobile is the one-stop shop for you.
Here come the Brits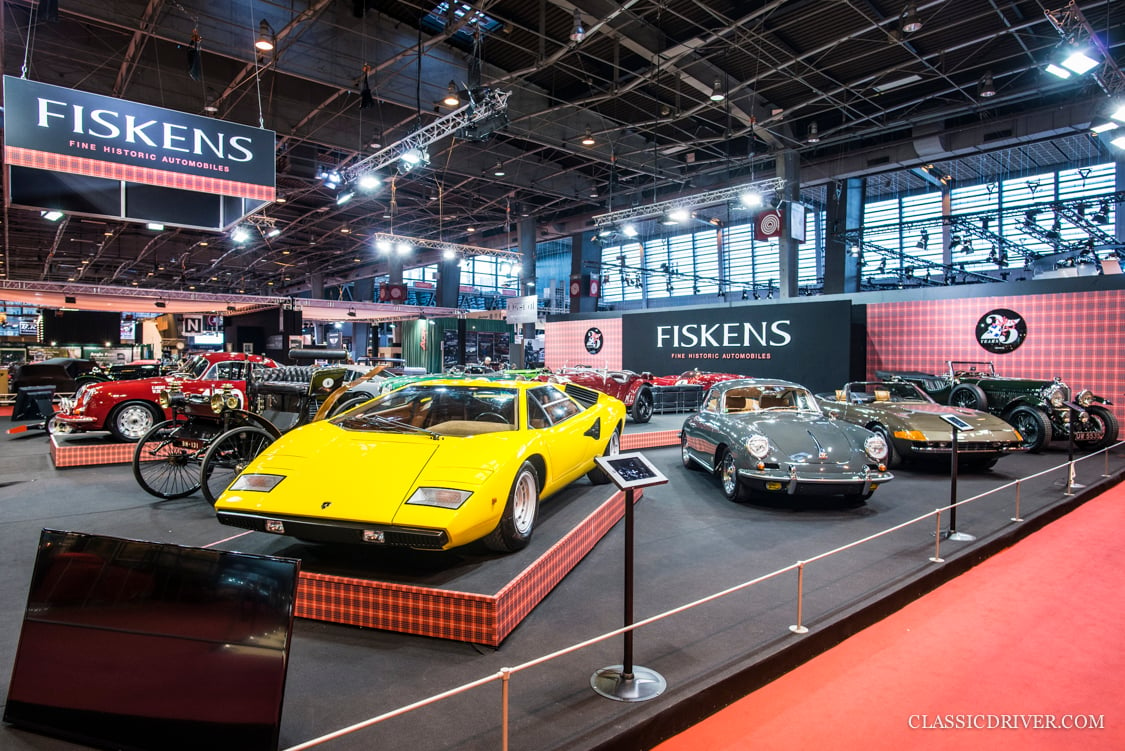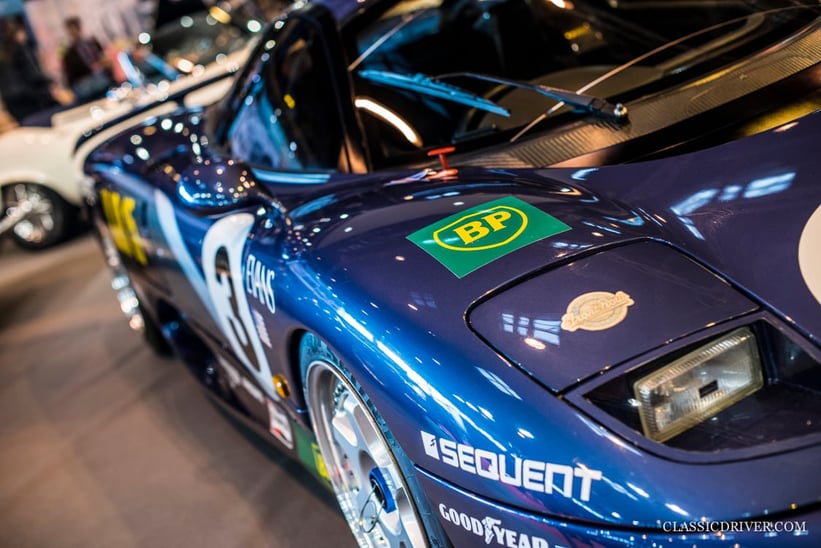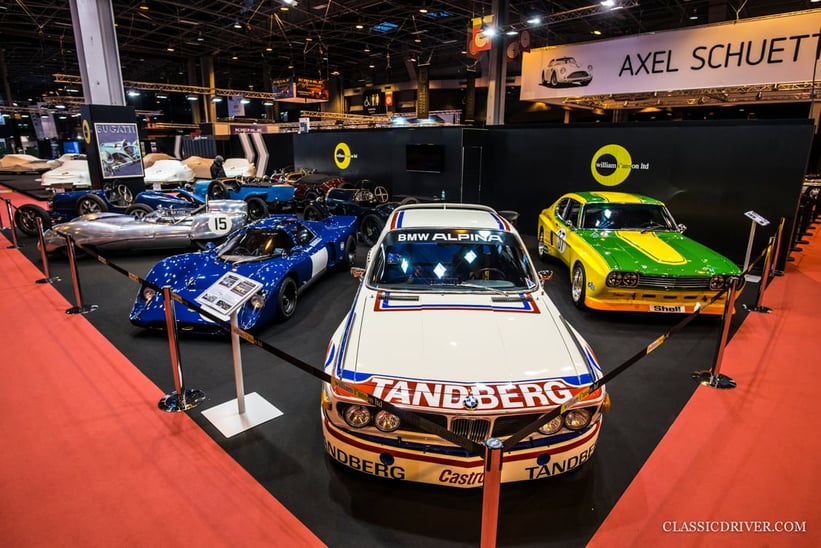 This year's ever-strong British contingent of Classic Driver dealers was bolstered by the addition of Girardo & Co., which showed the frankly outrageous ex-Colin McRae Ferrari 550 Maranello GT1. By noon on Wednesday, JD Classics had already sold two cars, including the gorgeous silver Ferrari 250 GT Lusso, but, unusually, it was the rare Jaguar XJR15 — essentially a road-going Group C prototype — that was garnering most of the attention on its impressive stand.
We already outlined Fiskens' delectable Rétromobile haul, and needless to say, it was even more impressive in the metal. While we couldn't exactly drive the ex-Carlos Reutemann/Gilles Villeneuve Ferrari 312T Formula 1 car home, if we had the opportunity, we'd trailer it straight to the nearest noise-limit-free racetrack. William I'Anson's stand was also bustling, with passers-by no doubt being lured in by the multiple championship-winning Team Alpina BMW 3.0 CSL Group 2.
Bells and whistles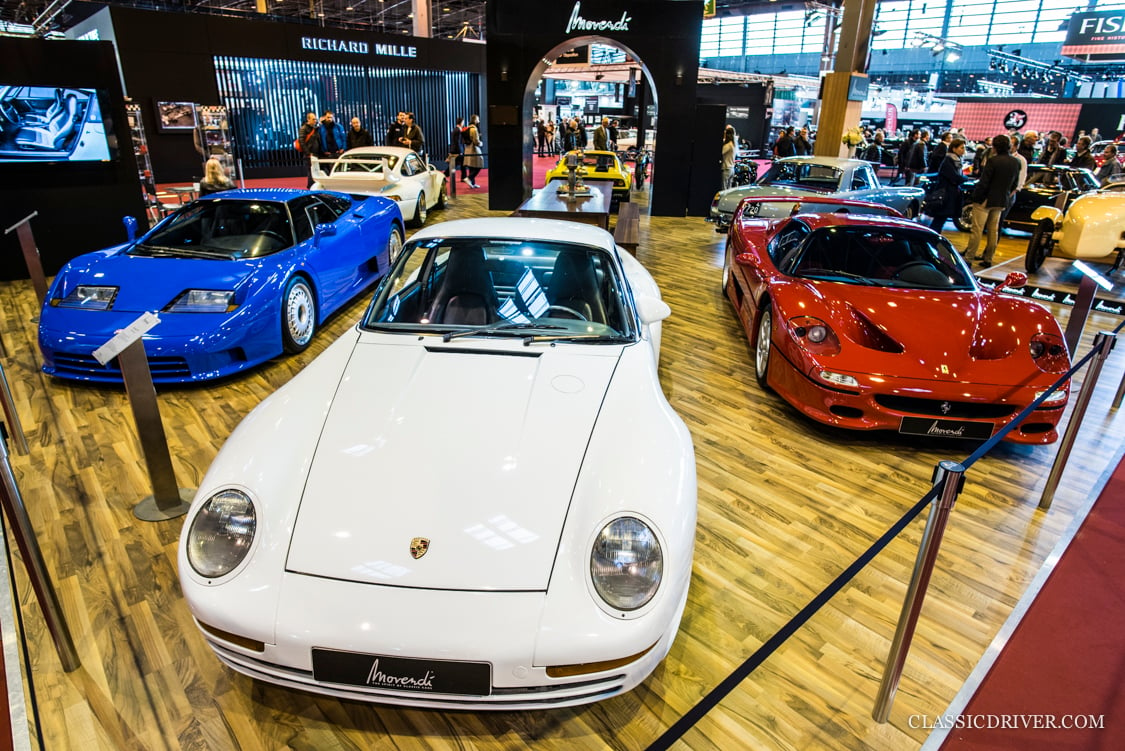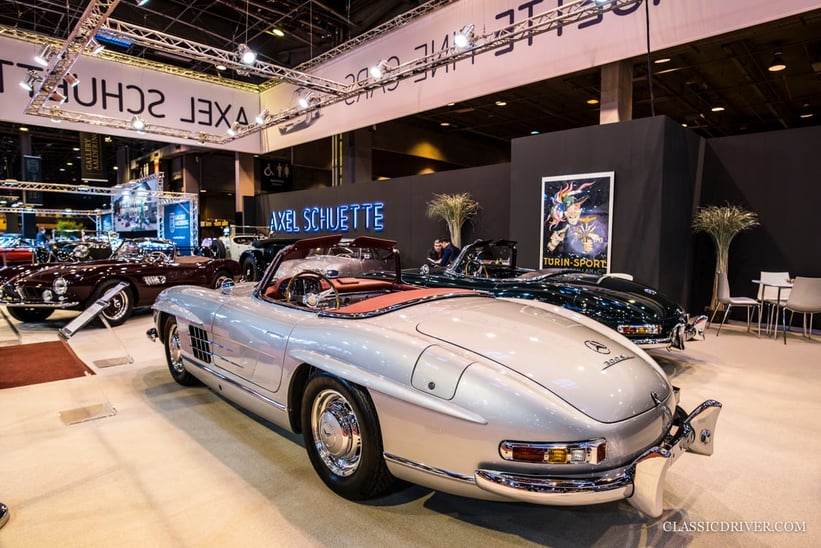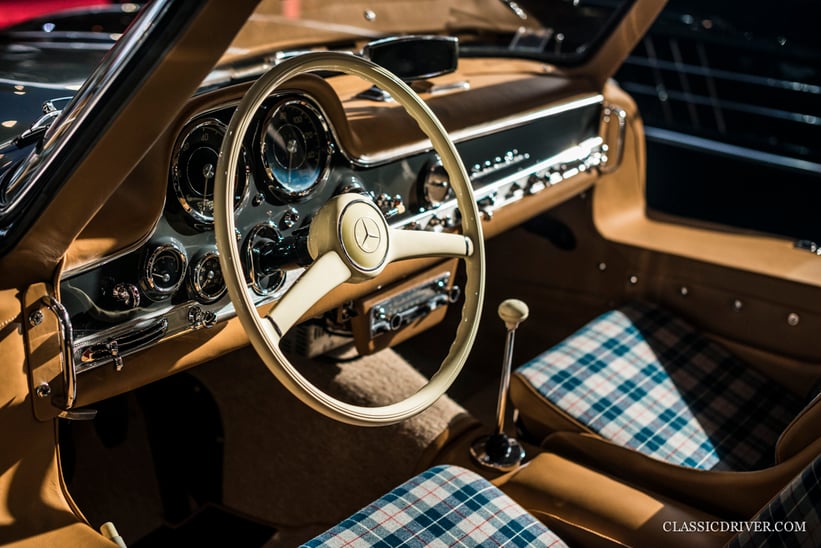 The pure theatre and menace of the black be-winged Lamborghini Jalpa on Gallery Aaldering's stand had us wondering why the Countach has climbed so much further in value, while HK Engineering's usual exquisite selection of Mercedes-Benz 300 SL 'Gullwings' and Roadsters made us fall in love all over again, as did the chic models posing alongside them. The Tricolour trio of supercars that we featured ahead of the show were sitting proudly in formation at Movendi, and Axel Schuette's 1929 Packard 645 Deluxe Sport Phaeton simply knocked our socks off. Have cars ever looked so grand and imposing since then?
Joie de Vivre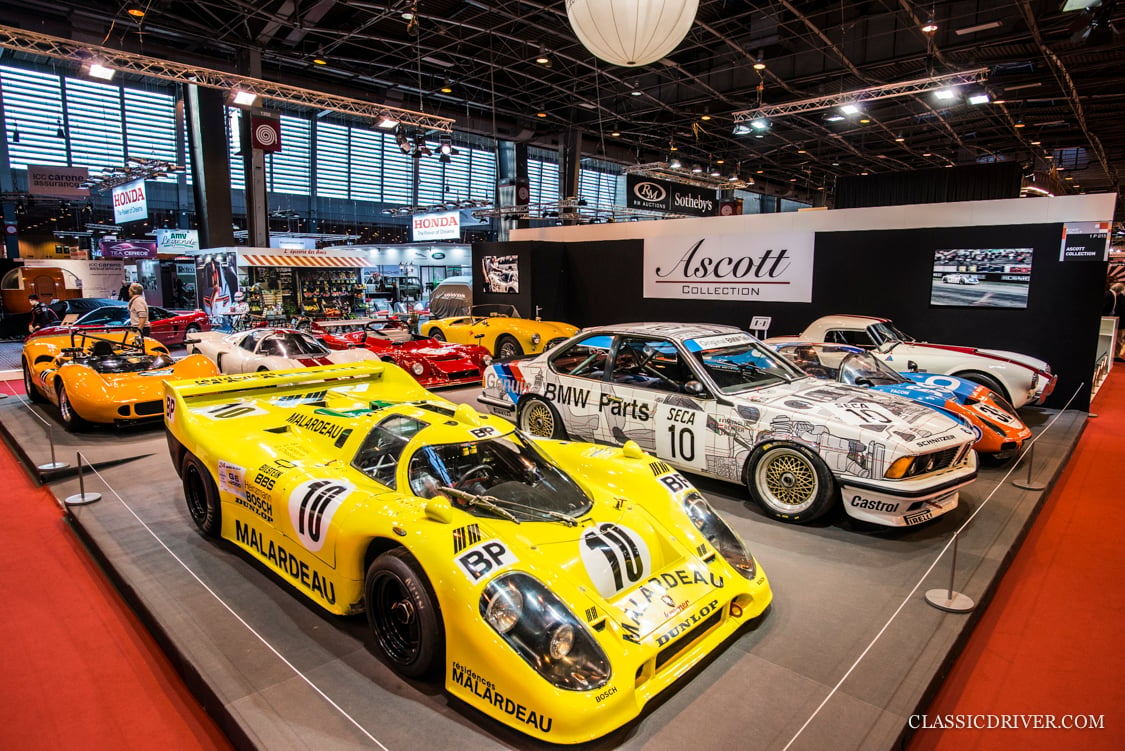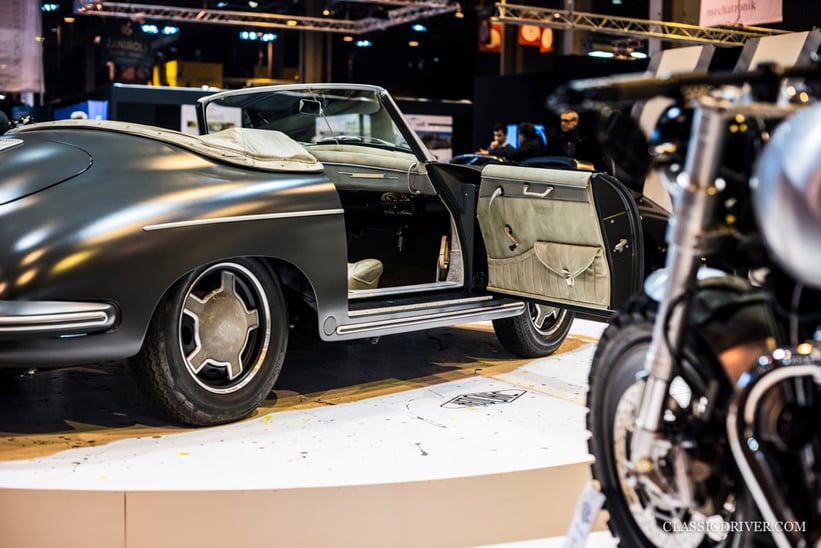 The French dealers were never going to be completely outshone on their home turf, and we were pleased to see so many from the Classic Driver Market out in full force, vying for national pride. Arthur Karakoumouchian from L'Art de L'Automobile provided a refreshingly youthful insight into the classic car scene and shared his ambitious plans to fuse the automotive and fashion worlds, with the hopes of inspiring a new generation of lovers of old cars. He also let us pore all over his ice-cool Porsche 944 Team Rothmans Edition, with its rascal pinstriped velour seats. It was great to be reunited with FA Automobile's BMW 3.0 CSL Group 2 Heidegger and M1, with the latter really being a time-warp example, as well as, we believe, the only M1 in attendance.
Serge Heitz chose Rétromobile to launch Hedonic, his new automotive accessories brand, while Mécaniques Modernes & Classiques showed a gorgeous green-over-red Ferrari 275 GTS, perfect for the coming spring. After much deliberation among us, it was the Ascott Collection that hosted our car of the show — the Porsche 917 honed by the legendary Kremer brothers and campaigned at Le Mans in the 1980s. If you ever thought Porsche's sultry Group 5 prototype could do with a little beefing up, this is the car you never knew you wanted.
Just a teaser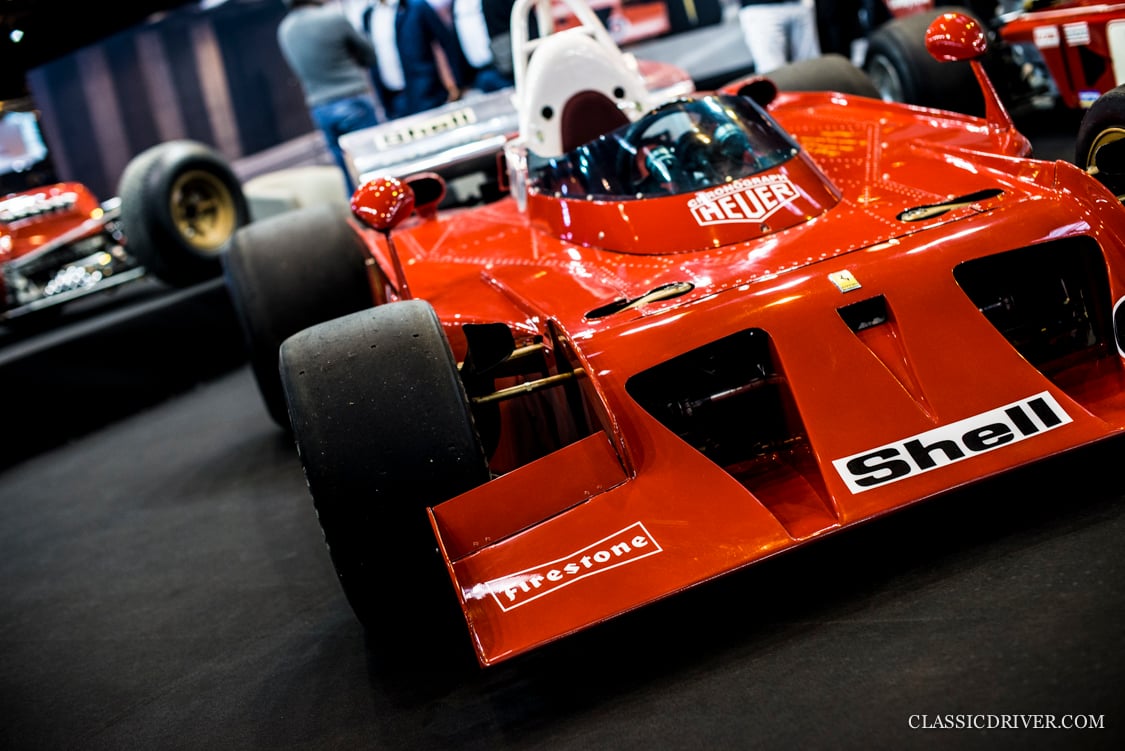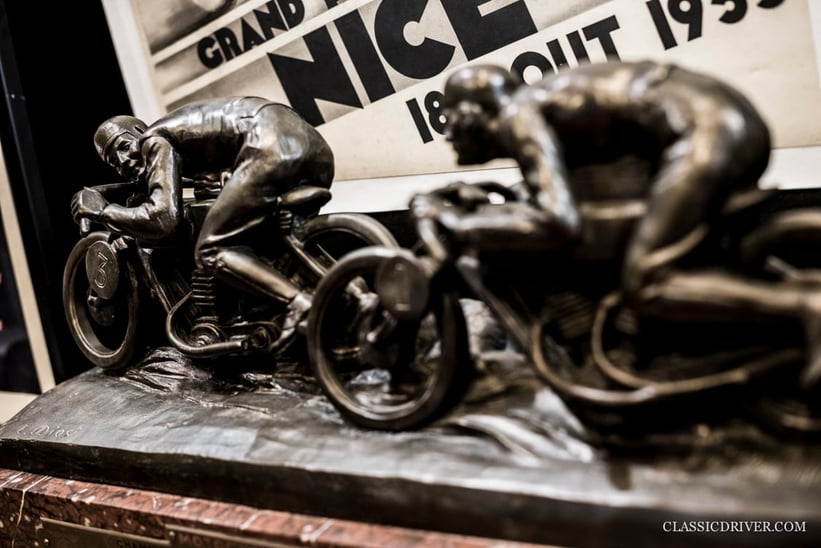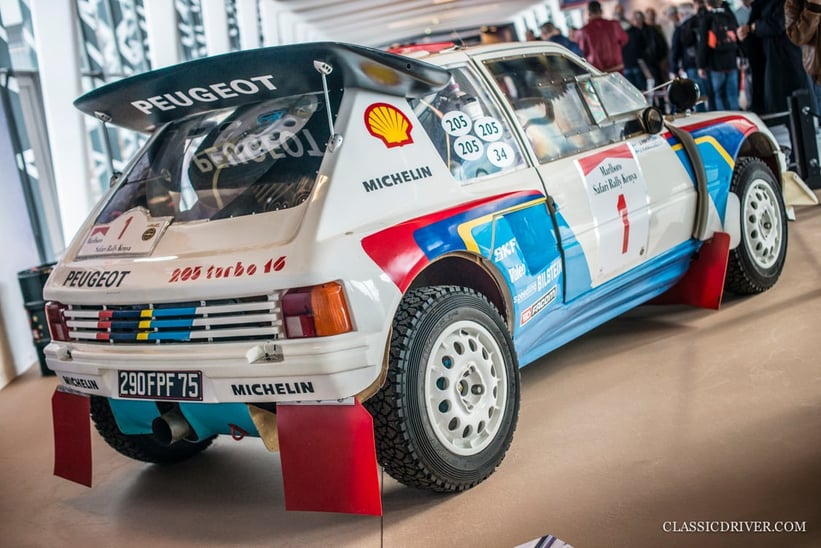 What we'll take away most from Rétromobile is the insatiable appetite and tangible enthusiasm for classic cars. We'd have perhaps liked to have seen a younger presence among the capacity crowds, but this might well change moving into the weekend. Dealers across the board were buoyant and spoke of good business in a time when in years gone by there had been a lull, and most importantly, they all recognised the importance of being there and coming together to kick off the year. It's for this reason that we can overlook some frayed carpets and several poorly presented exhibitions. Spring is in the air, and Rétromobile has only heightened our anticipation for what promises to be another fabulous year of events.
Photos: Rémi Dargegen for Classic Driver © 2017