As luck would have it...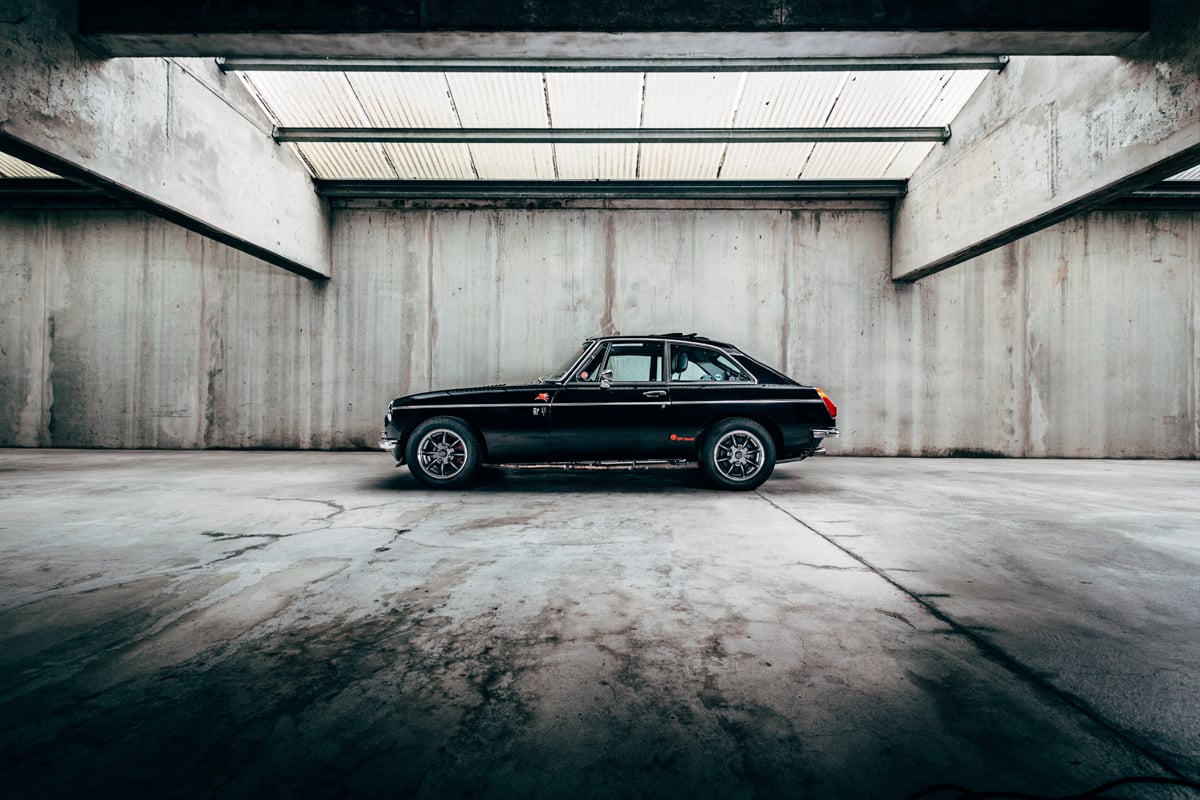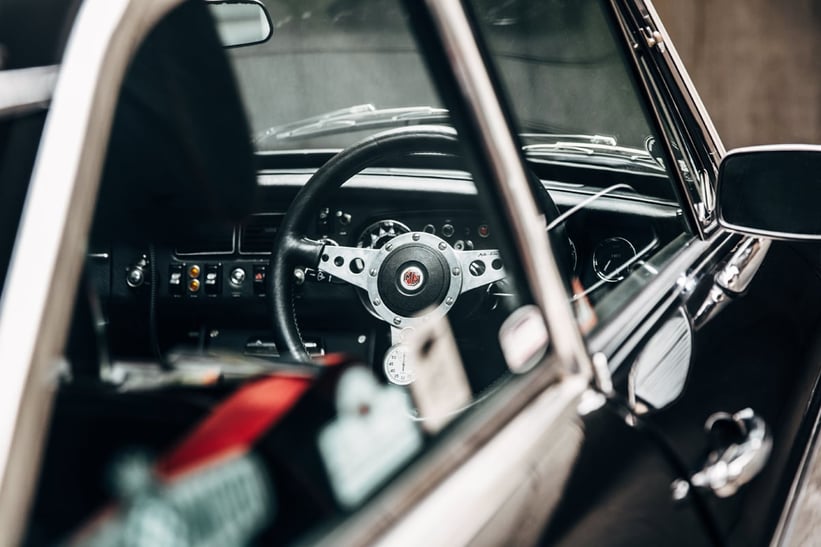 The story began in March this year, when Jäger attended Retro Classics in Stuttgart with a friend. He had no intention of purchasing anything, until a track-prepared MGB on one exhibitor's stand caught his eye. "After taking a closer look and having a very informative chat with its owner, my interest became concrete," says Jäger. "However, I pointed out that my intentions were not so much directed at fast lap-times, but more at everyday adrenalin." And after an early experience with an MG Midget as a trainee lawyer in London, anything but a restored vehicle was out of the question. "The seller pricked up his ears," he says. "He had something very special in his collection, but would first need the blessing of his wife, as it concerned their holiday car."
The virus takes hold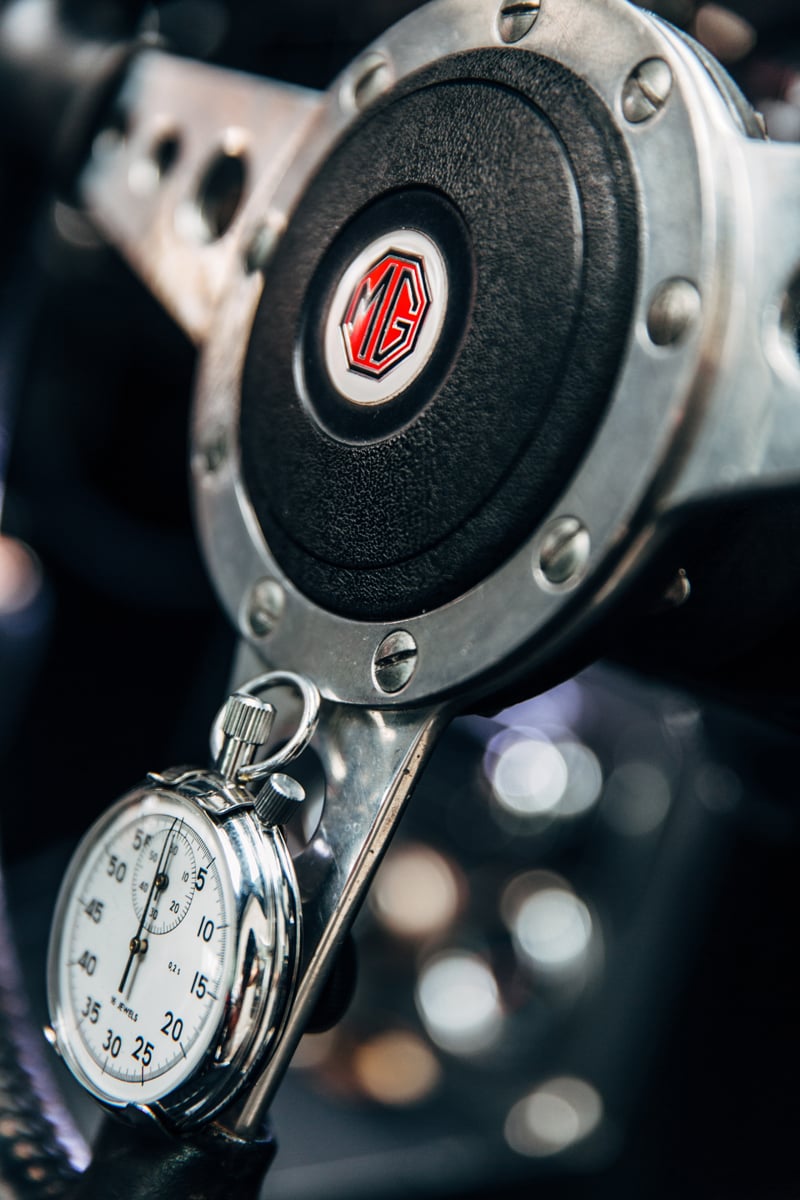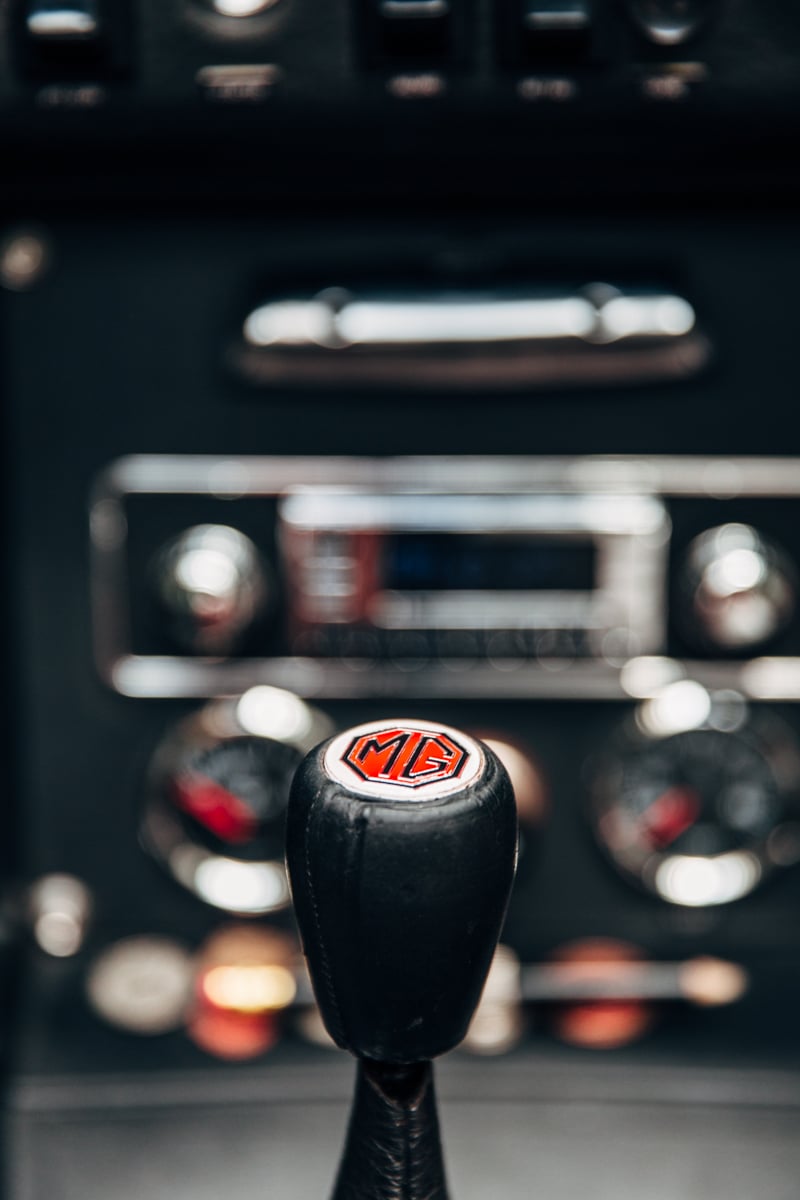 Three days later, more information reached Jäger. Said holiday car was a right-hand-drive MGB GT V8 from 1976, with its performance essentially doubled by RPI Engineering in England from a humble 137bhp to a scintillating 275bhp. The owner also had the photos you can see here, taken by advertising photographer, Mario Brunner. "When I saw the performance specifications, I was infected, and convinced this was the car," he says. Had his hand not been in plaster due to a ski injury several days before, he would have gone to test the car immediately. While the hand healed, Jäger extensively researched the history of the monstrous MGB, only succumbing to the 'virus' more and more severely.
To Munich...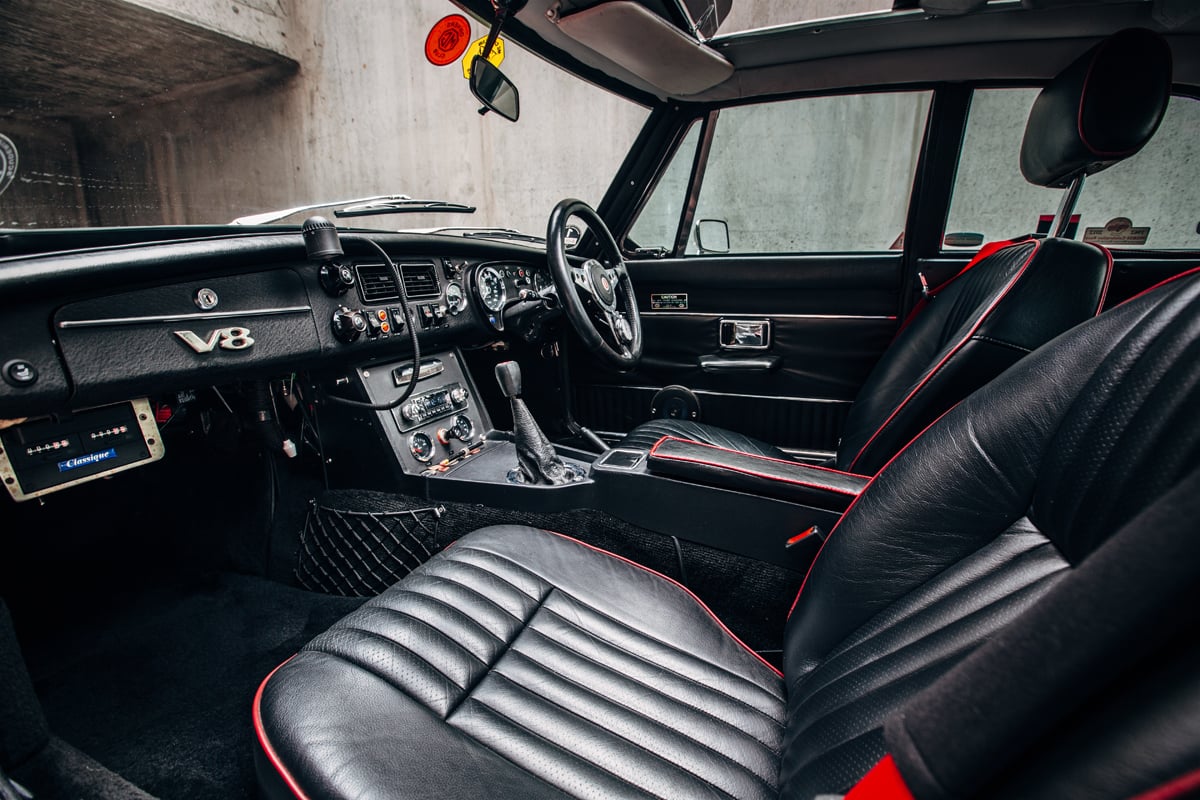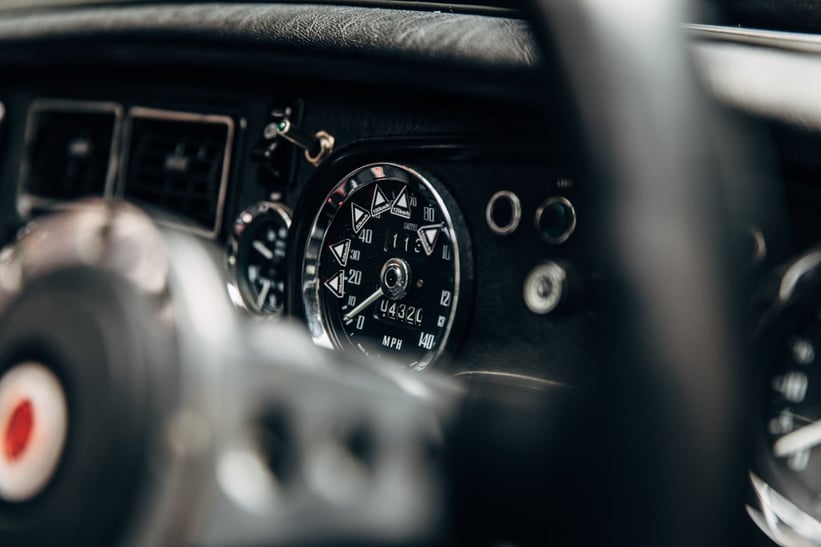 The time had come: the evaluation and first test drive were all that stood in the way of Jäger signing on the dotted line for the MGB. Having travelled to Munich, he had ample opportunity to familiarise himself with the special features of the coupé, such as the four-speed overdrive gearbox, manually switchable cooling fans, stainless steel exhaust system and thoroughly optimised chassis. Meanwhile, the 4.6-litre Rover V8 was developing around 275bhp at 2,750rpm.
When the wolf wakes...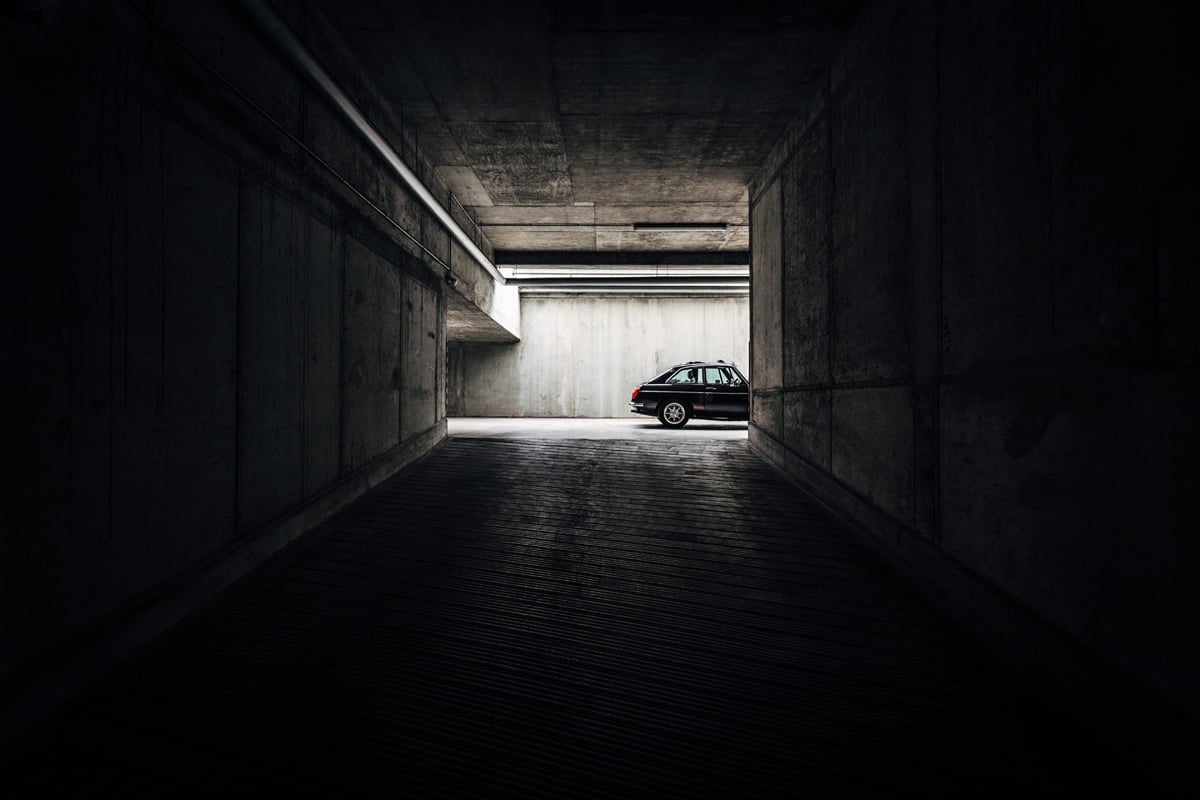 Acceleration from 0-100km/h takes about 5.2 seconds, around the same time as the Ferrari 512 BB of the same year. This begs the question of how the car handles. "It's very civilised," laughs Jäger, "if you don't wake the wolf in sheep's clothing…" There's more to this MGB than its muscle-car performance, though. Details such as the contemporary fabric roof awning with wind deflector, leather heated seats with red piping, the map light from Hella, and the sheepskin carpets; they all add so much charm to the little MG. We imagine Jäger would have signed for the car with his blood, if he'd had to.
Photos: Mario Brunner