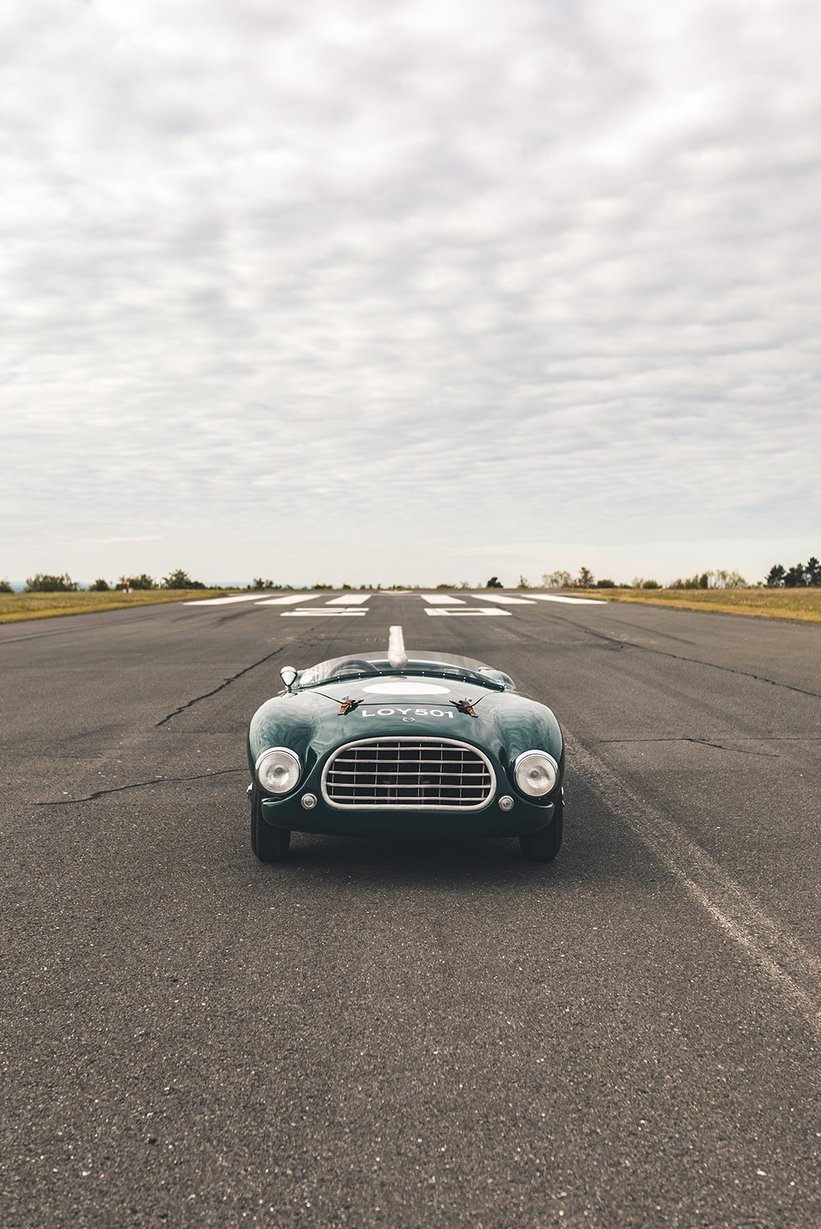 The characteristically diminutive signature to be found on this equally diminutive Tojeiro MG alludes to the fact that the late, great Sir Stirling Moss once pedalled it in anger. It was at the British Empire Trophy race of 1954, staged at Oulton Park, where Moss clinched his first F1 victory in a far more exotic Maserati that very same year.
Naturally, the great man took the Tojeiro MG to a class win in the first heat of the Empire Trophy, too – before a broken crankshaft meant a DNF in the finals.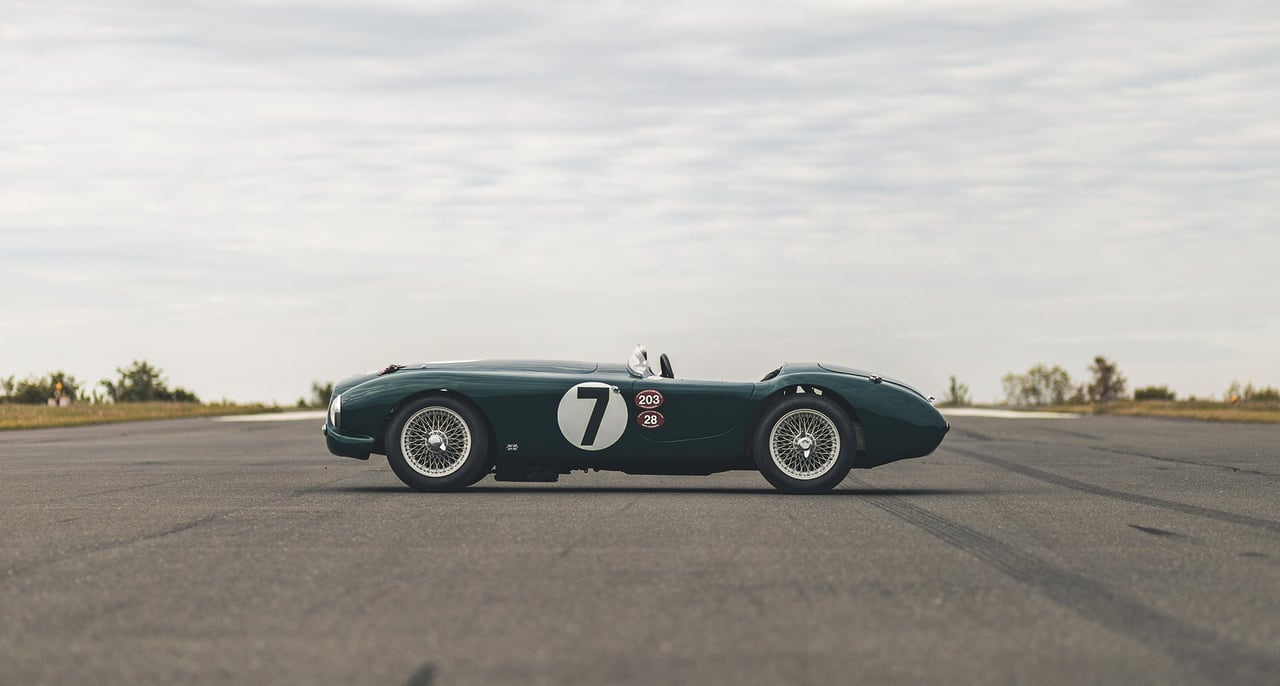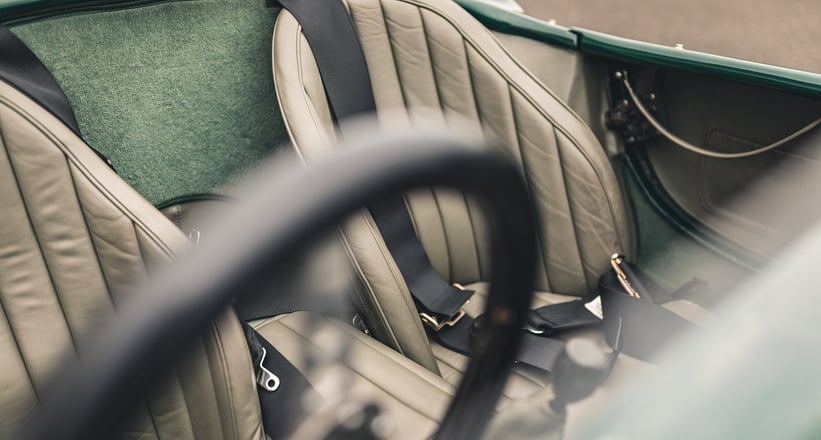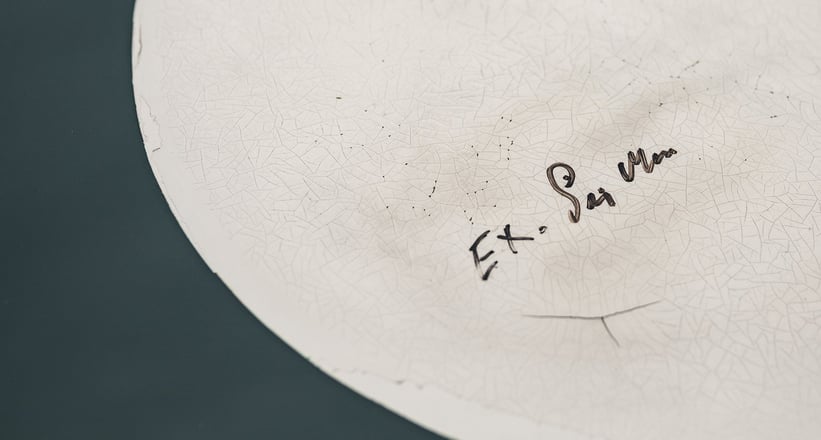 But there's much more that's interesting about this car than just the fact that it once performed in the deft hands of Moss. That's why it's currently in the custody of German dealership ChromeCars which, in keeping with its tagline 'Automotive Archaeologists,' likes to track down the sort of cars that have played a part in automotive history.
So where does the Tojeiro MG fit in? Most Classic Driver readers will know that it can only have emerged from the workshop of John Tojeiro who, in 1924, arrived in England from Portugal with his widowed mother when he was less than a year old. After serving during the war with the Fleet Air Arm, he moved into the world of cars, quickly demonstrating a flair for all types of automotive engineering – and chassis design in particular.
One of his early clients was an English privateer called Lionel Leonard who, having established a liking for MG-powered sports cars, approached Tojeiro with a plan to build a barchetta-type racer in the style of the contemporary Ferrari 166MM, which was proving its worth in exotic European events such as the Targa Florio and Mille Miglia.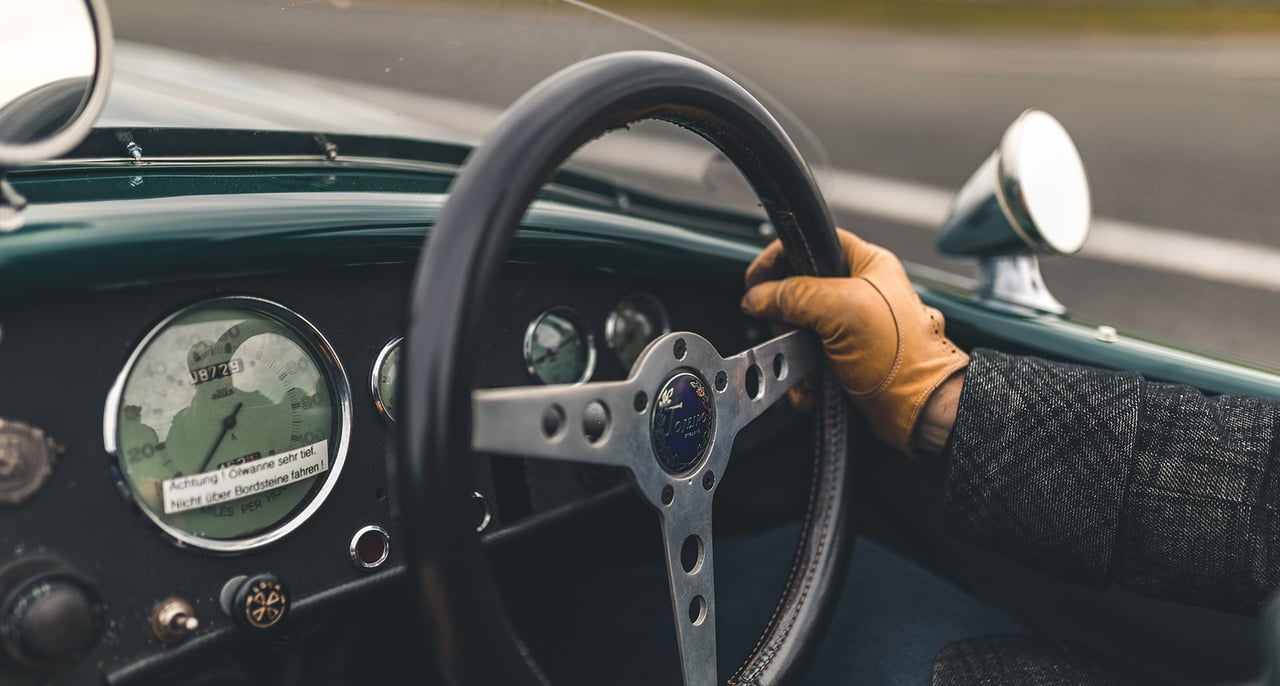 Tojeiro, who operated from a shed behind the crash-repair garage that employed him, duly obliged. The result was a pretty, aluminium-bodied car that was registered 'JOY 500'. He handed it over to Leonard, who gave it its maiden outing in the 1951 British Empire Trophy on the Isle of Man, but the relationship proved short-lived when the engine blew during a meeting at Goodwood, inciting Leonard to sell it to fellow racer Cliff Davis there and then in the paddock.
Davis promptly fixed JOY 500 and went on to race it with such notable success that he commissioned another car from Tojeiro, this time a Bristol-engined barchetta with Panelcraft bodywork. It was registered LOY 500 and Davis had his first outing in it at the Goodwood Easter meeting in 1953, finishing fourth in his first race and winning his second.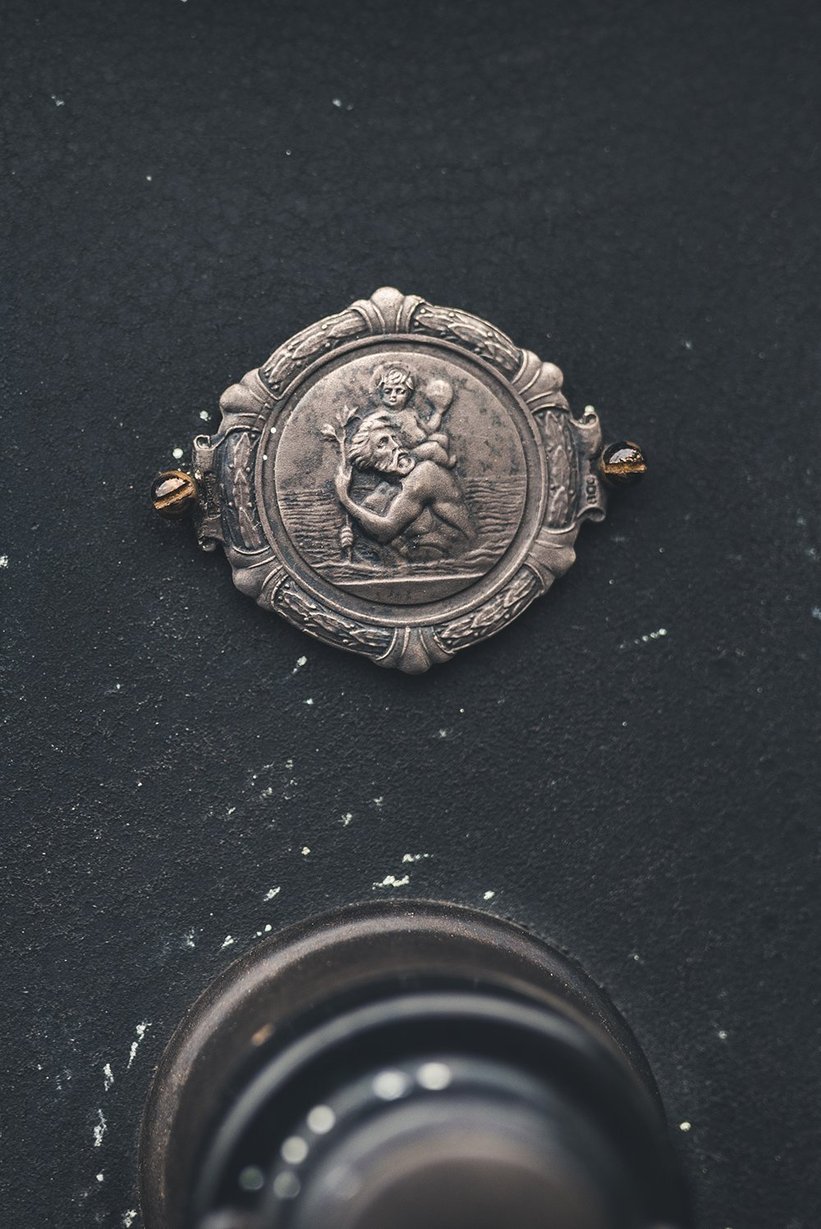 At around the same time, Leonard returned to Tojeiro with a commission for another car – LOY 501, the one now for sale with ChromeCars. This time, Tojeiro made a bespoke ladder-frame chassis using three-inch tubing that not only made it possible for Cooper-type independent suspension to be fitted, but also (and significantly) allowed a range of different engines to be installed.
Leonard enjoyed greater success with LOY 501 (which became known as 'the Leonard Special') driving it personally in several events throughout the 1953 season, sending it to a win in the Davidstow races with Eric Brandon behind the wheel and then, the following year, entrusting it to Moss as previously mentioned.
The real significance of LOY 501, LOY 500, JOY 500 and the three other early Tojeiros built during the early '50s (LOW 77, Vin Davison's LER 371 and the very first chassis, JAK 6916) is that they can fairly claim to have represented the genesis of the AC Ace and, therefore, the legendary Shelby Cobra.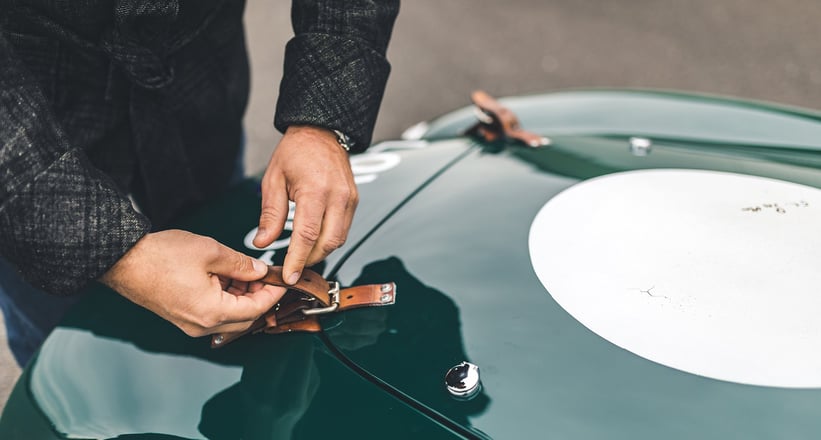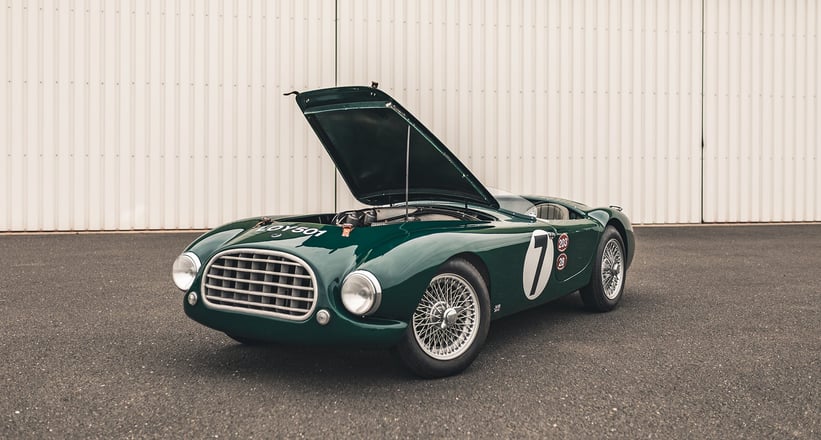 The situation came about when Tojeiro was working for Ernie Bailey at Buckland Bodyworks in Royston, Hertfordshire – supplier of bodies for AC's ageing 2.0-litre model. Bailey suggested AC should speak to Tojeiro, who subsequently borrowed the Lea Francis-engined LER 371 that AC had displayed at the Earl's Court Motor Show in late 1952 after painting it blue and – taking advantage of the adaptability of Tojeiro's chassis – fitting it with an AC engine.
Taking a close look at the images of LOY 501 and it's easy to see how it and its sister cars led to the evolution of AC's most famous model, which went into production in 1954 as the Ace after the firm acquired the rights to Tojeiro's basic design.
Indeed, Tojeiro briefly worked for AC as a consultant before moving on to develop his celebrated Jaguar and Climax-powered racers – and leaving Carroll Shelby to realise that, even though it was a decade old when the Cobra emerged, the Tojeiro chassis was more than up to the job of handling V8 power.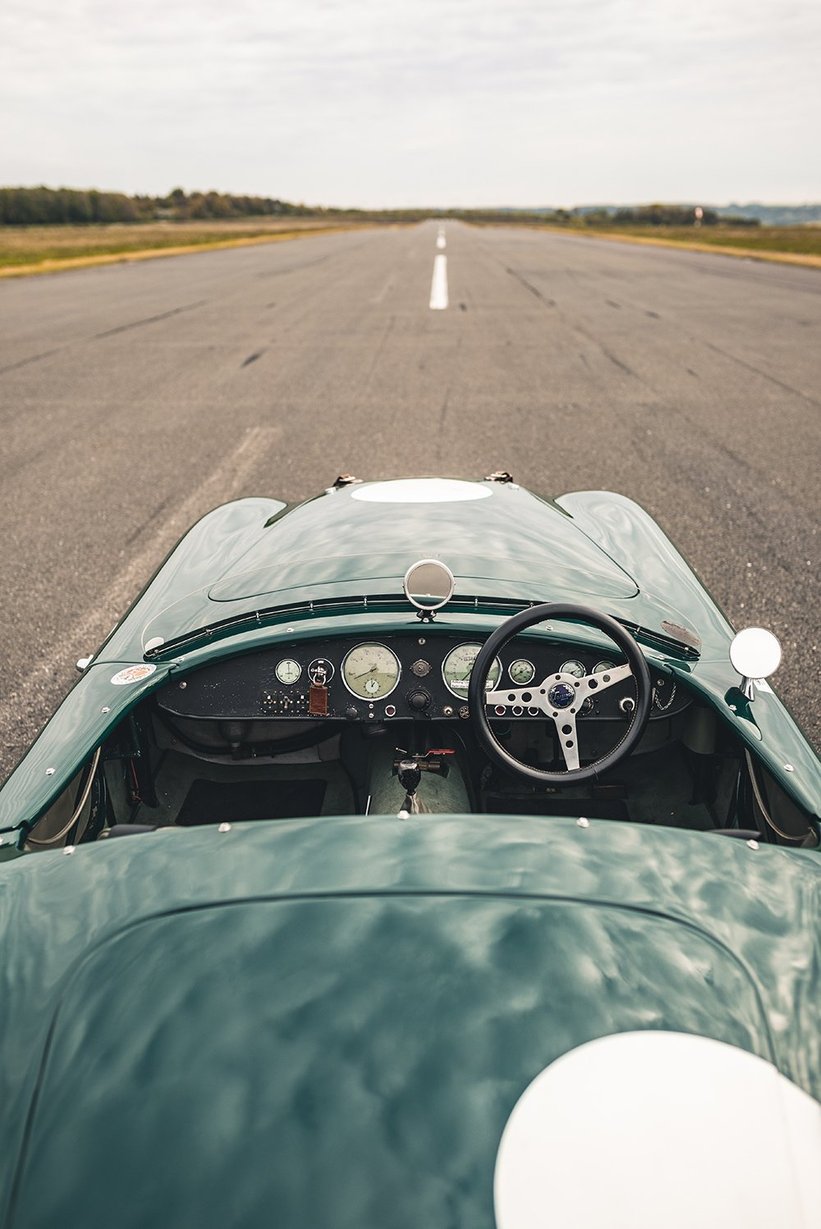 But while all that imbues LOY 501 with some serious historical credentials, this is also a wonderful car in its own right. As the pictures show, it's small and jewel-like, something the driver almost sits 'on' rather than 'in', with the upper body riding high and protected by only the most rudimentary of windscreens.
The accommodation is more 'cockpit' than 'interior' – the car's flat dashboard being home to a comprehensive set of beautifully patinated instruments with gently faded, ivory-coloured dials and a trio of Bakelite, aircraft-style switches.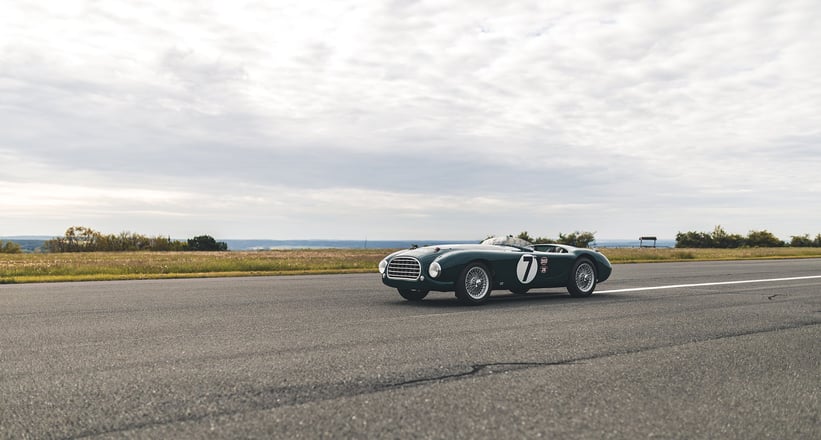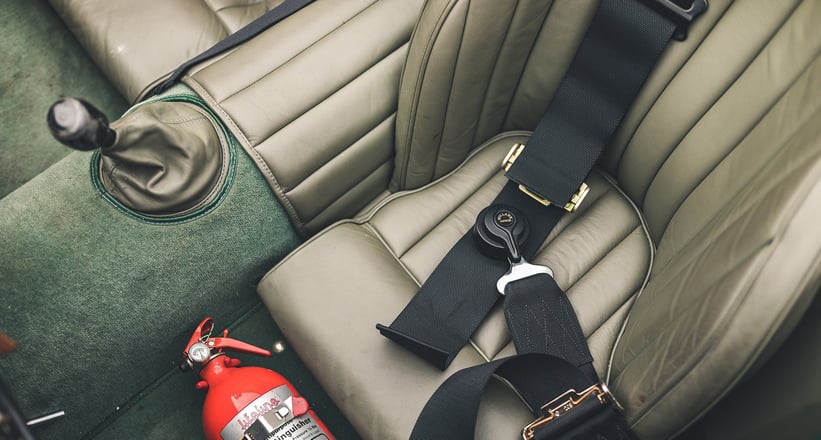 Close-fitting bucket seats are trimmed in a muted olive leather that contrasts nicely with the 'BRG' of the rudimentary trim and exterior paintwork, while hiding behind that expansive, egg-crate grille is a 1.5-litre version of MG's infinitely tuneable 'XPAC' engine which, although of modest output, makes the lightweight Tojeiro both competitive and fun to drive.
What's perhaps most extraordinary, however, is the fact that LOY 501 might well have been lost for good. Leonard's final race of 1954 was its last competitive outing in period, after which the car disappeared from the public eye for a remarkable 30 years before being found and restored by Kent-based enthusiast Rodney Tolhurst, who subsequently sold it to American racer Steve Barney.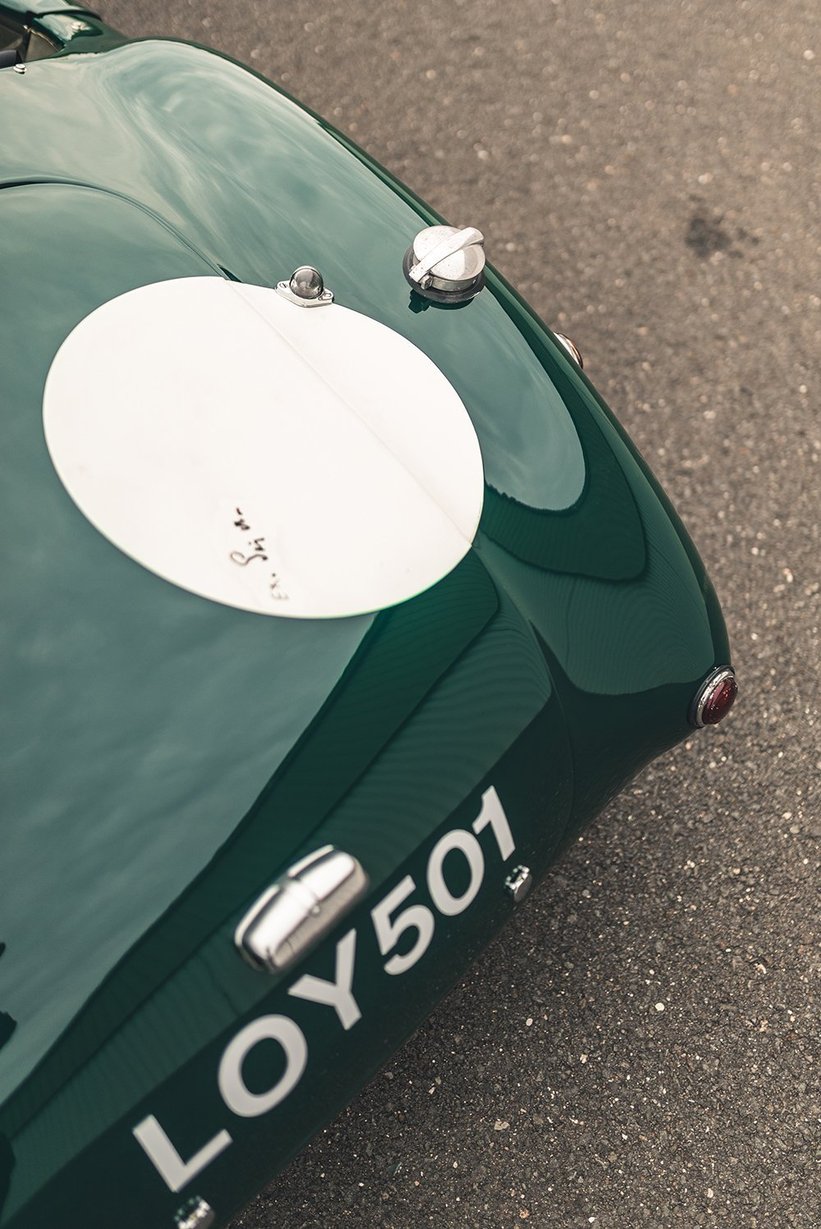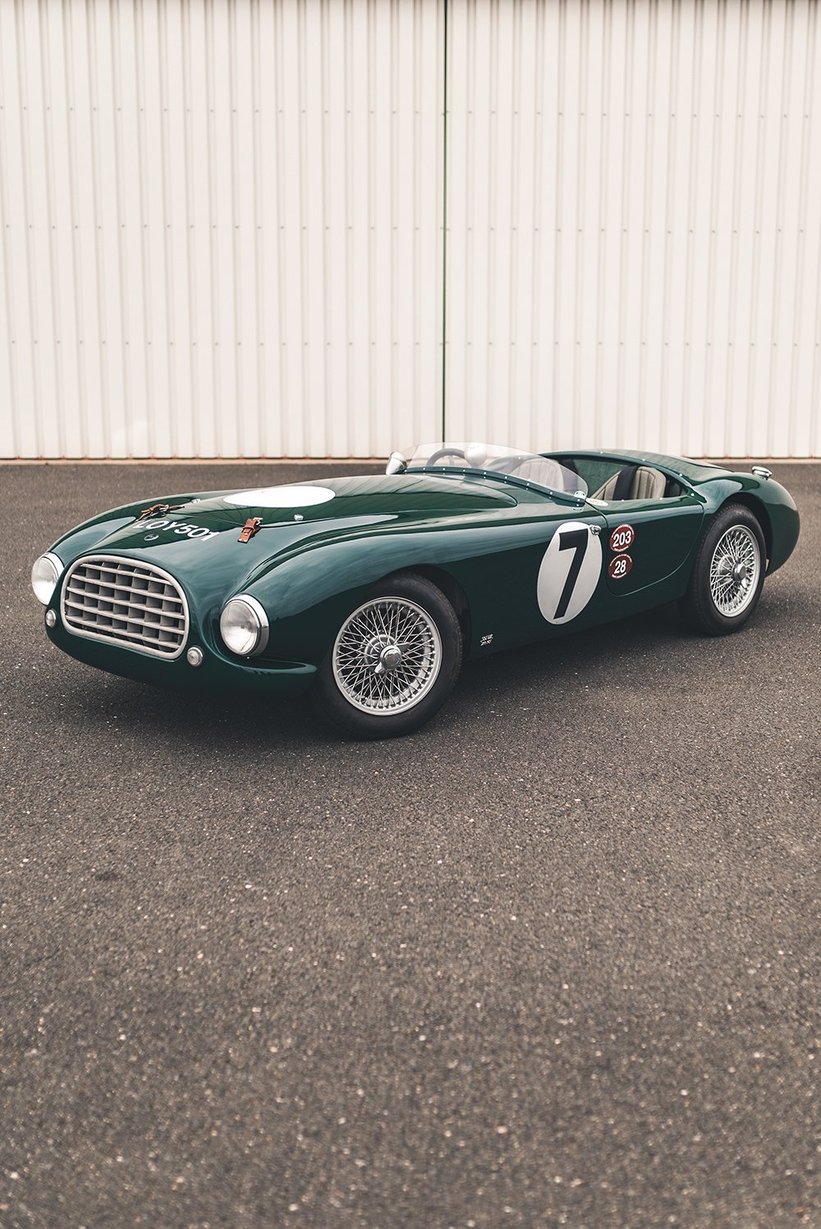 Ferrari historian Gerald Roush then took custody, keeping the car until the early 2000s when it returned to the UK under the ownership of Martin Chisholm – of Classic Motor Hub fame – who returned the car to the Goodwood circuit at the 2009 Revival meeting. It was also Chisholm's research that led to the car being registered as a vehicle of special historic interest, and his efforts, too, that reunited it with its original registration number.
So all it needs now is a new owner to drive it away from premium German dealership ChromeCars, that can make it dance, just as Moss did all those years ago...
Photos: Patrice Marker © 2021