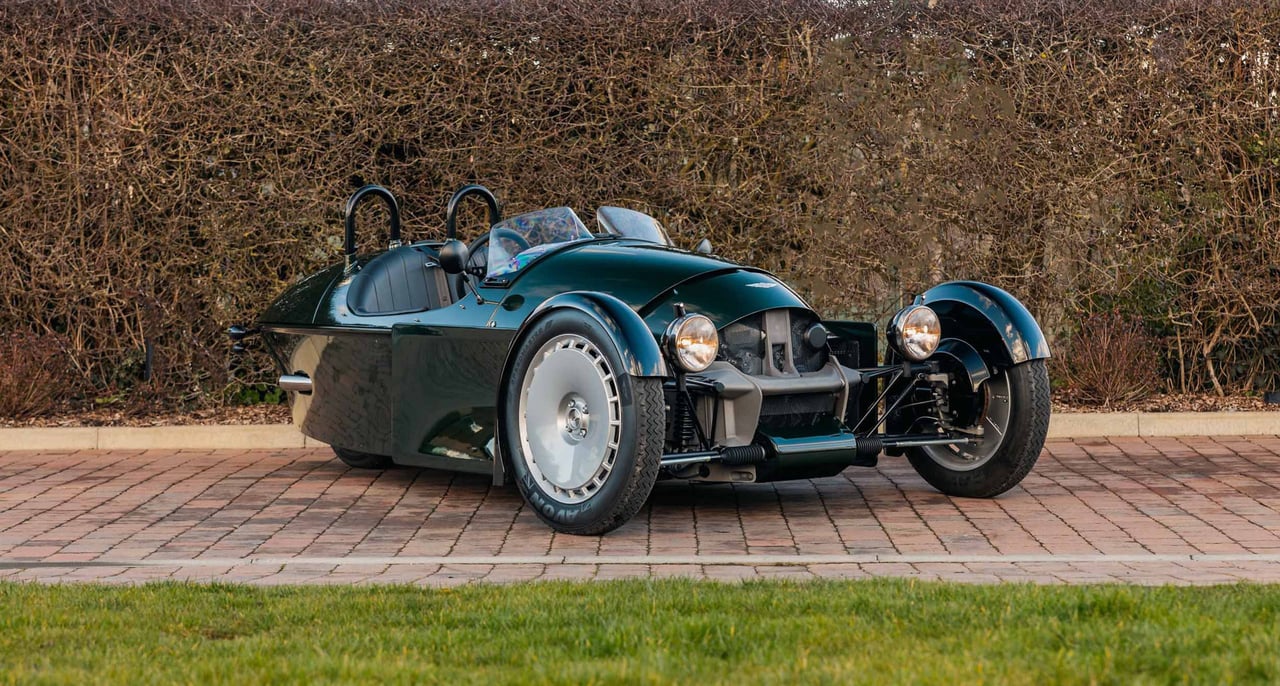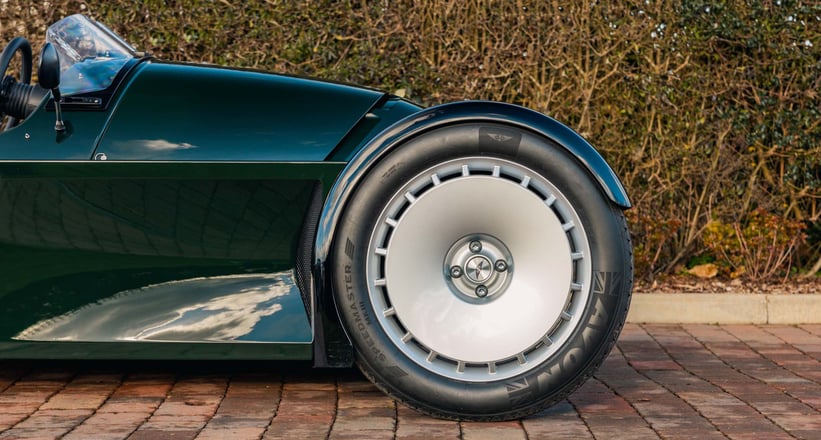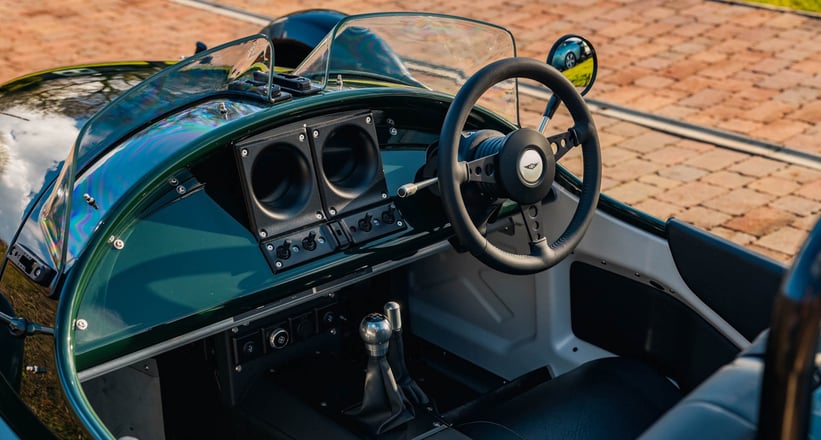 Three's a party
If you're partial to turning a few heads and having a bloody good time while doing so, then perhaps no car does it nearly as well as the Morgan Super 3. We absolutely love Morgan's reincarnated three-wheeler, especially when it's been specced like this Jet Green 2023 Super 3. Powered by a 1.5-litre 118bhp three cylinder, the Super 3 is a much more mature and usable model than its V-twin ancestors, but that isn't to say it's any less fun. If you're looking to exercise your face muscles this summer, then no car will make you smile like this factory-mileage Super 3.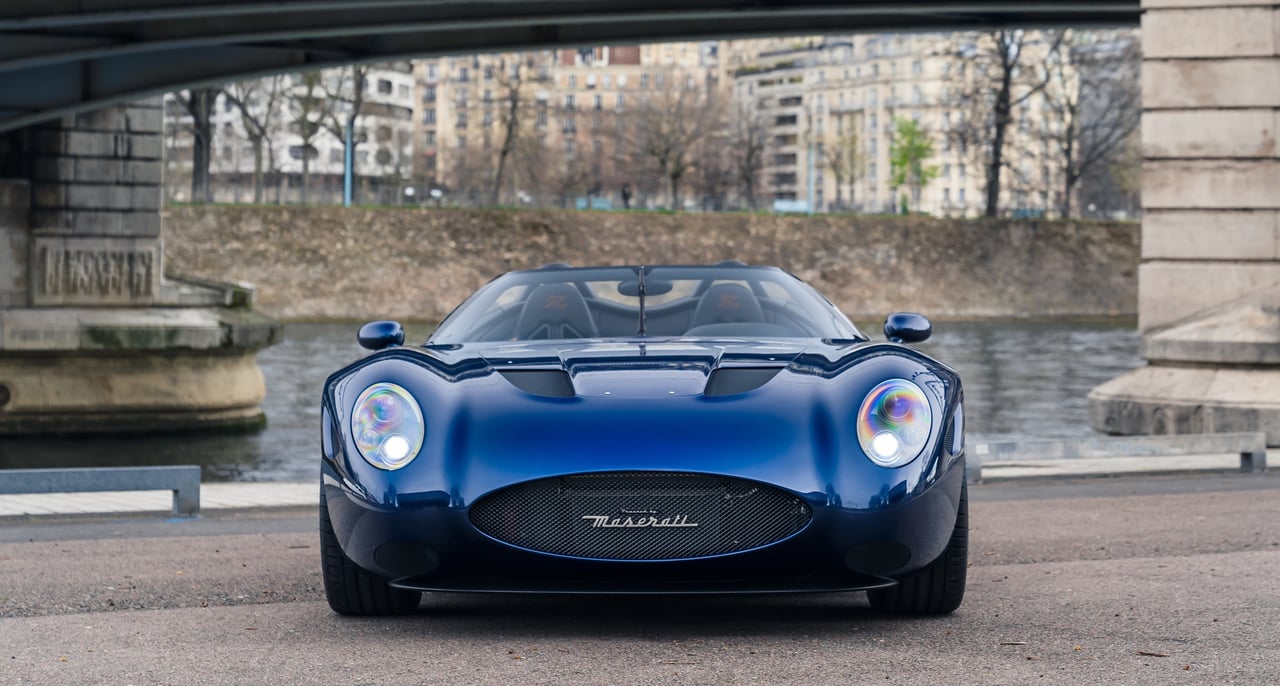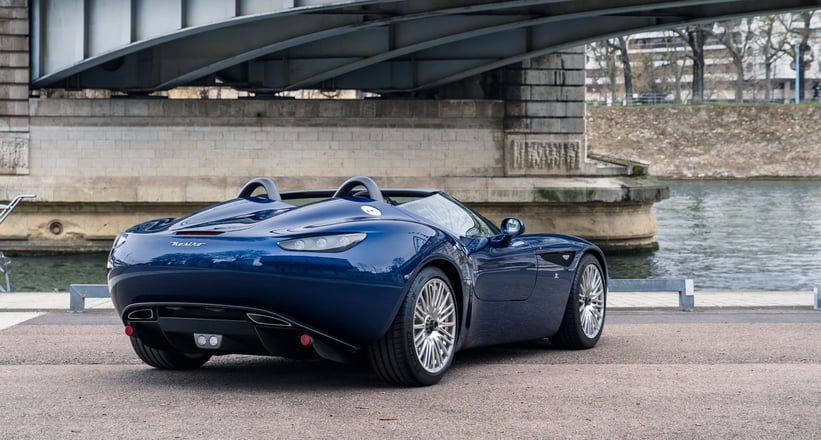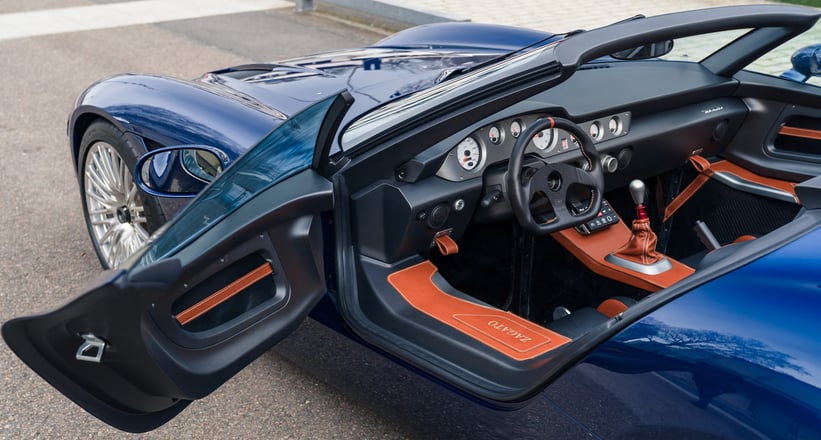 Beauty in the streets, Mostro on the timing sheets
While the gullwing-equipped coupe version of the Mostro was unveiled at Villa d'Este way back in 2015, it took Zagato quite some time to saw the roof off to produce this 2021 Mostro Barchetta, but boy are we glad they did! This stunning piece of Italian coachwork is a tribute to the Maserati 450S driven by Fangio in the 1950s, and only five were ever hand built, making it very rare indeed. However, this isn't just a lovely piece of design, because under that curvaceous bodywork is a genuine race car chassis built by Gillet. Equipped with a 4.2-litre Maserati V8 that pushes out 420 raring Italian stallions, the roofless nature of this manual-equipped Mostro means you have no choice but to listen to that wonderful engine roar as you row through the gears. If you're tired of all the electronic distractions and safety nannies in modern supercars, this Mostro Barchetta offers a modern interpretation of the 1950s sports racers in the purest sense.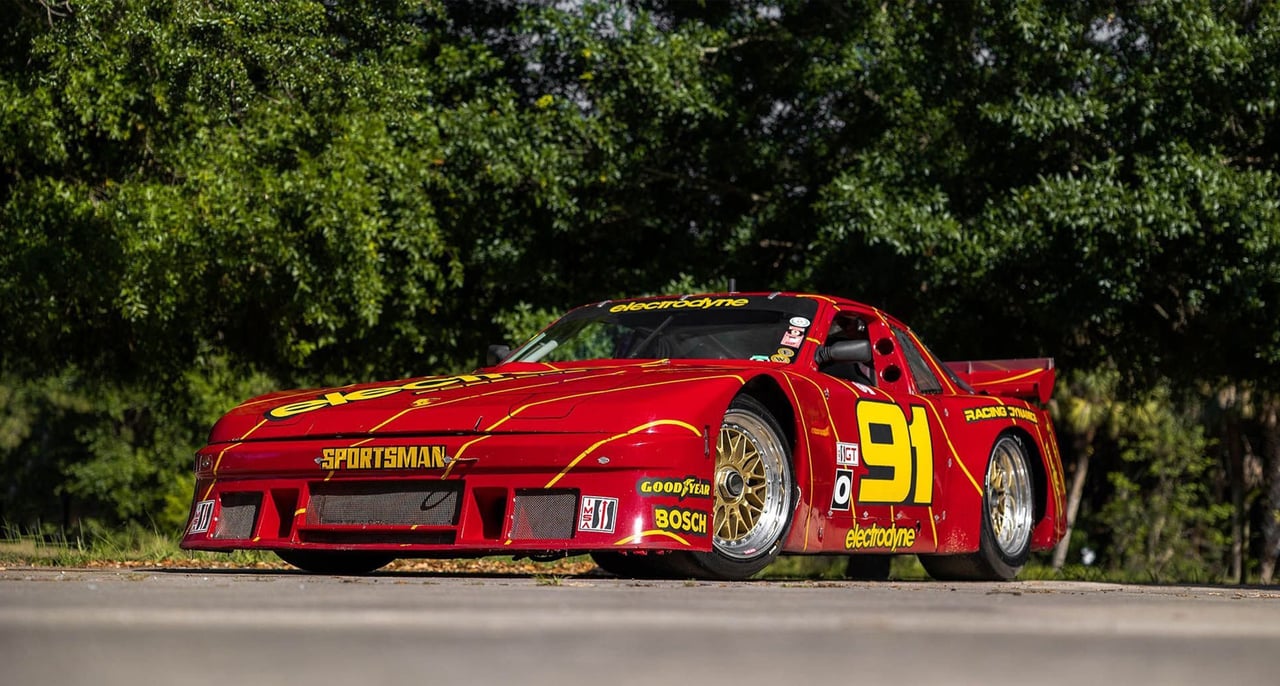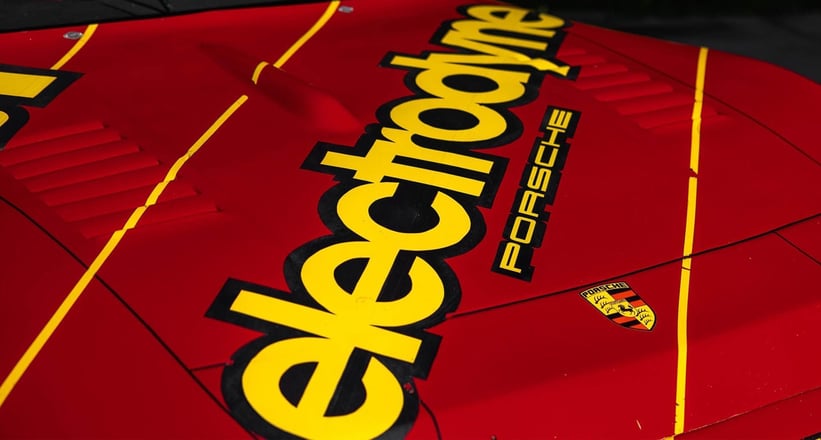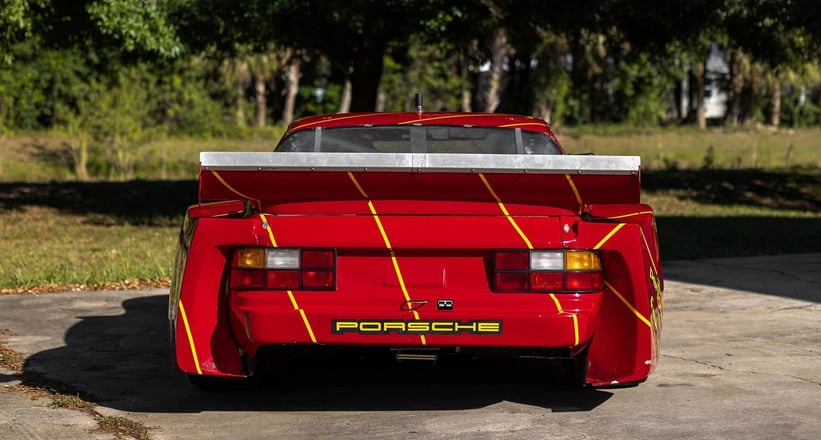 Taking up the track
There are a few standard procedures to avoid getting overtaken on the racetrack. Firstly, you can drive faster or brake later than your competition. Then there's always defensive driving, where you move to close the gap, thus preventing your adversaries from driving past. However, this 1987 Porsche 944 GTR offers a new solution: equip a bodykit so wide that there's simply no room left to overtake. We jest, of course, but there's no ignoring the road presence of this ex-IMSA racer. Built as the final example of only eight 944 GTRs ever constructed, this ketchup-and-mustard-liveried Porsche was the only example built to IMSA specification, so it's a bit of a unicorn. Powered by a 2.5-litre turbocharged four-cylinder engine producing around 575 hp at 1.5 BAR, this 944 should have more than enough pace to make sure you qualify first, and thanks to those ultra-wide fender flares, that should guarantee a race win! Job done.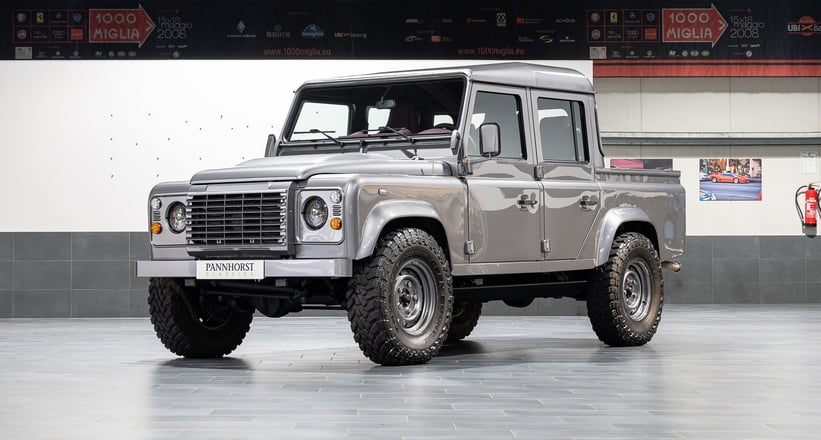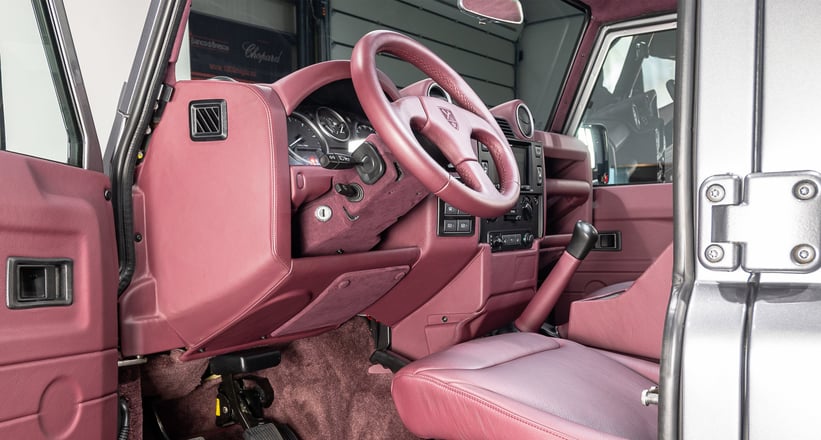 Double cab delight
They say absence makes the hear grow fonder, and we've certainly been falling more and more in love with the original Defender since it was discontinued in 2016. Luckily, there's still plenty of these iconic British off-roaders for sale in the Classic Driver Market, and this 2011 Land Rover Defender 110 double cab pickup is the cream of the crop. Completely customised by the wizards at Pannhorst Classics, this Stornaway Gray Defender boasts a number of special features. The interior features Recaro seats, alcantara headlining, and a high-end sound system equipped with a subwoofer to provide tunes on your longer off-roading expeditions. However, this car's real party piece is its custom aluminium boot-lid and electric running boards, which complete what is a very enticing package indeed.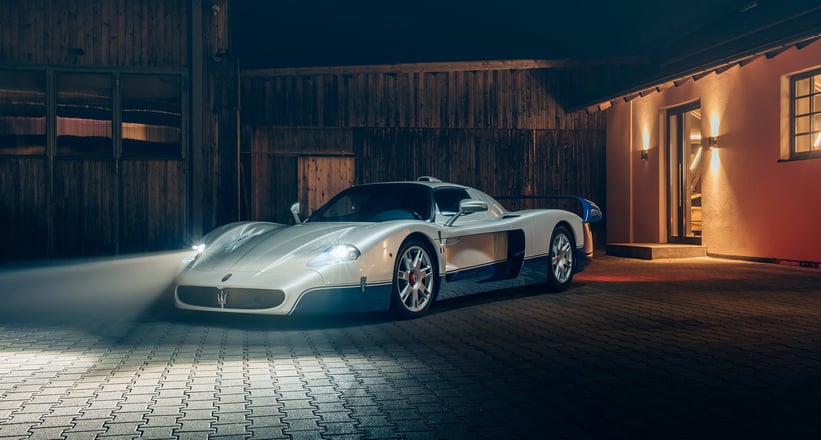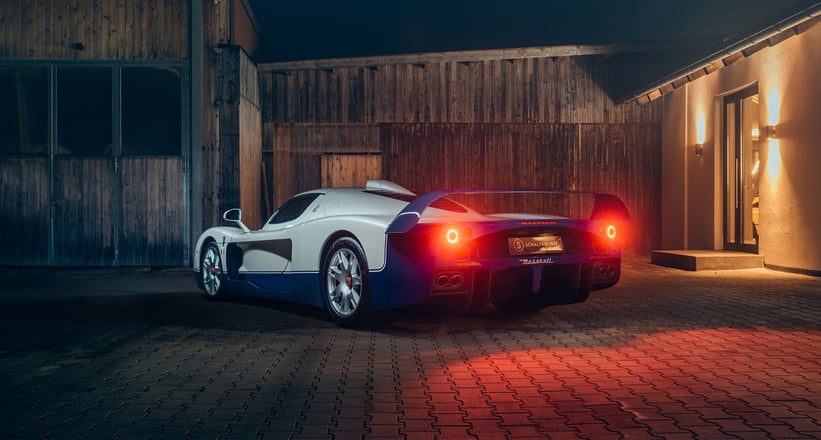 Fit for Poseidon
If "How to build a supercar" ever became a module in school, then the Maserati MC12 would provide the perfect example. It took an already exclusive car, the Ferrari Enzo, and upped the ante even further by adding an impractically long and absurdly beautiful bodykit, and cutting the production run to just 50 road cars. Any serious supercar should have a racing version too, and the MC12 GT1 dominated on track, winning five consecutive team championships for Vitaphone Racing, and the Manufacturer's Cup in 2005 and 2007 for Maserati. In fact, the MC12 was so successful that the FIA had to change the regulations, banning cars over five metres long. Of course, this only added to the MC12's godlike status, and now you could own this stunning example from 2006, which shows just 4,129 miles on the clock. Go on, you know you want to.