The bike's owner was simply asked by the folks at Thrive what was on his mind right at that moment, and the response was very different from what they might have imagined. "A wood-burning stove," he said: odd, considering the intense, year-long heat that the country endures.
Locating the bike was a feat in itself, the search taking almost two years due to the rarity of larger-capacity motorcycles in Indonesia. Once a rather worse-for-wear example was found, work began at Thrive's Jakarta HQ on a complete engine overhaul, and the transformation of the bike into the chic café racer pictured.
Hot metal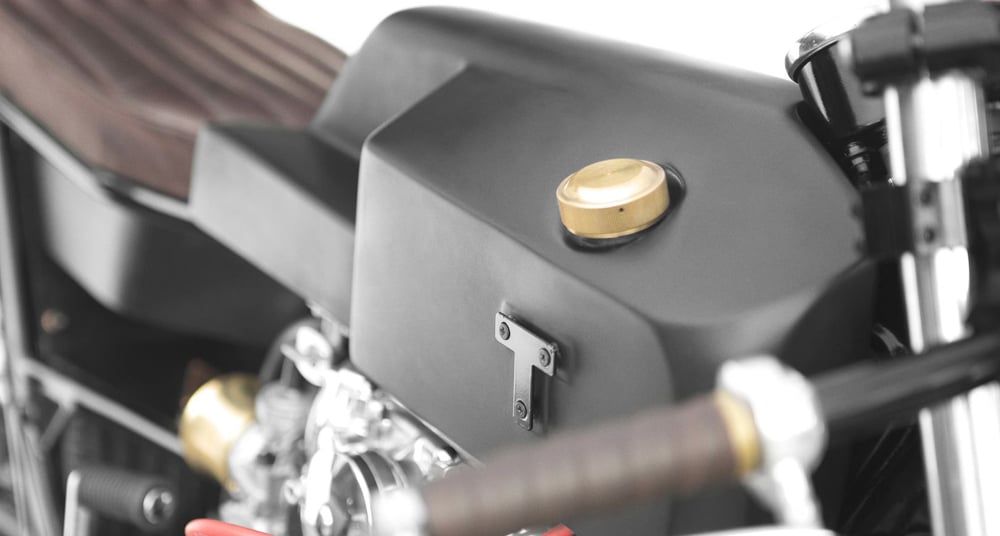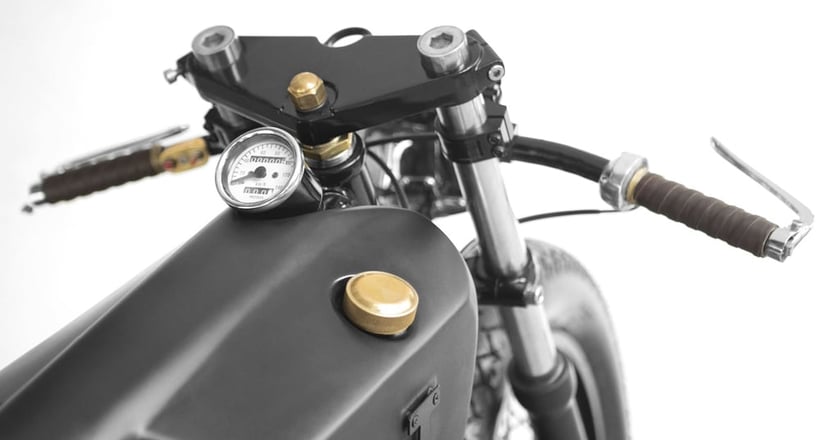 Following a week of extensive stove-based research, the bike's unique body was constructed, incorporating several stylish-yet-traditional-looking features: the unusually shaped, hand-made fuel tank, the brass and copper detailing, and the lashings of hand-stitched brown leather, for example. That floating rear mud-guard isn't there purely for aesthetic appeal, either – it's designed to stop spray at speeds up to 40mph, perfect for that flash tropical rain-shower on the congested city streets.
The whole project was completed in an impressive six weeks, which got us thinking. If you could take inspiration for your custom motorcycle, where would it come from?