The Cyclone Board Track Racer built by the Joerns Motor Manufacturing Company of St. Paul, Minnesota, was regarded as the most innovative racing motorcycle of its time. It had, among other things, an overhead camshaft per cylinder – a radical feature at the time. Although some 300 racing and road versions were built between 1913 and 1915, only six are thought to survive.
The highlight from E. J. Cole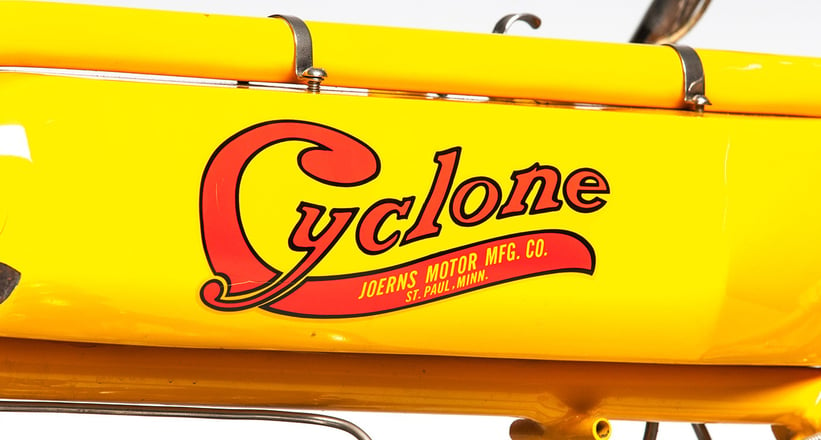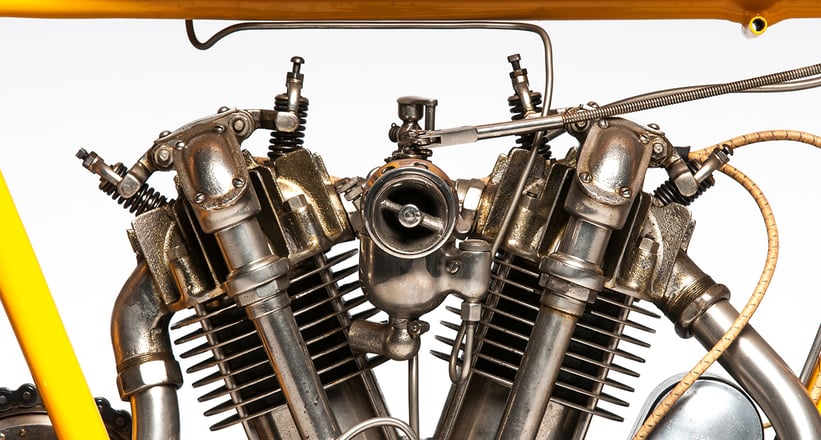 The Cyclone shown here is undoubtedly the most valuable motorcycle that Steve McQueen ever owned. Even without the bonus of McQueen ownership, a 1915 Cyclone sold at auction in 2008 for the record sum of 551,200 US dollars. The estimate for the pictured bike is 650,000 to 750,000 US dollars – and we're keen to see the results.
The bike is one of more than 220 motorcycles in the EJ Cole Collection, to be sold by Mecum on 20 and 21 March in Las Vegas.
Photos: Mecum Auctions