Sand spatter in style: The Ducati Scrambler returns for 2015
Ducati has announced the return of its legendary Scrambler: a new-for-2015 bike available in four distinct flavours, each aiming to recapture the spirit of the original…
Taking inspiration from both comtemporary customs and the original Scramblers of the 1960s and 1970s, the 2015 Ducati Scrambler will go on sale in early 2015. The first of the four versions to become available will be the aptly named 'Icon' – an entry-level model ripe for customisation – followed closely by the Classic (our favourite, its retro look completed by an extended rear mudguard), the Urban Enduro (appropriately outfitted for more extreme off-road escapades with a military colour palette), and the Full Throttle (inspired by '70s era American flat-track racers, with a slip-on Termignoni twin silencer and low handlebars).
The long-awaited return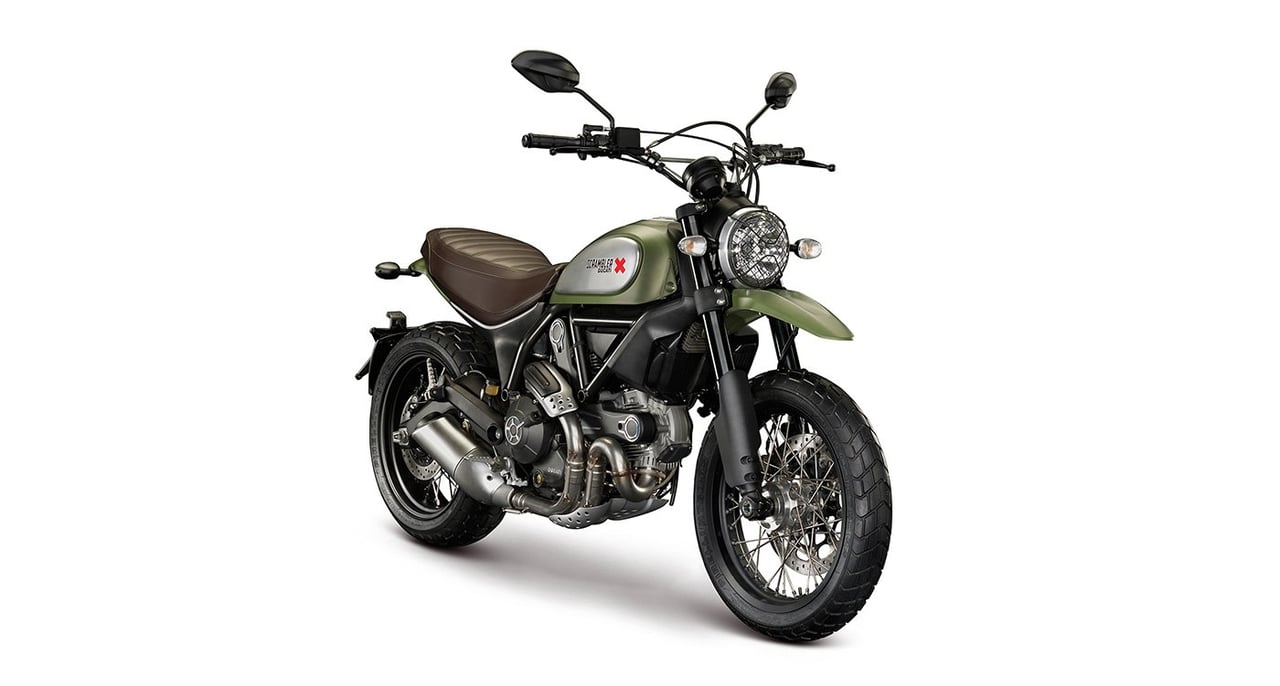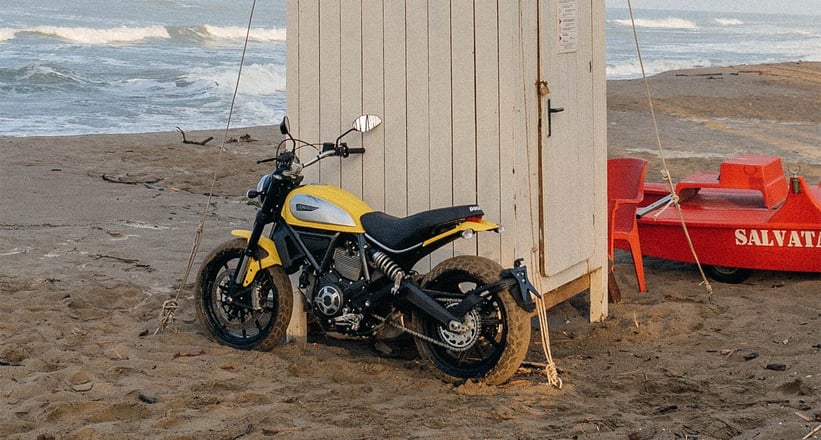 All four sub-models will be fitted with the 803cc Desmodromic L-Twin from the ubiquitous Ducati Monster, while their relatively low weight (186kg wet) means they should be more than capable of some moderately severe off-roading. At last, the Triumph Scrambler has a direct retro-rival.
Photos / Video: Ducati Motorcycles