On home turf, the French watchmaker pulled the wraps off a wild-looking motorcycle which has just been 'officially' unveiled at the Baselworld watch show.
The B-Rocket is heavily based on the watch brand's associations with aviation
The retro-futuristic 'B-Rocket' is the work of British custom bike builder Shaw Harley-Davidson, which first collaborated with Bell & Ross three years ago when Shaw's chief sales executive, Steve Willis, proposed creating a unique machine as a promotional tool for the brand. The result was the 'Nascafe Racer', which came third in the 2011 American Motorcycle Dealer world custom championships and has subsequently served as an irresistible crowd puller at Bell & Ross events around the world.
The success of the Nascafe prompted B & R founder Bruno Belamich to commission Shaw to build the even more radical B-Rocket, which is heavily based on the watch brand's associations with aviation.
E.T. go prone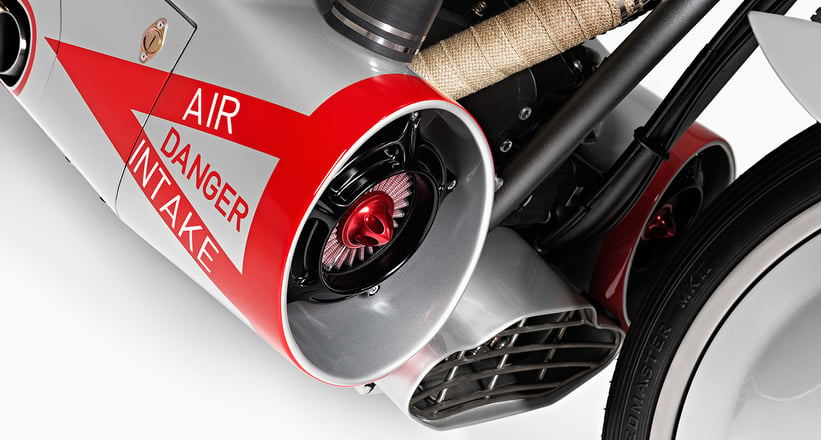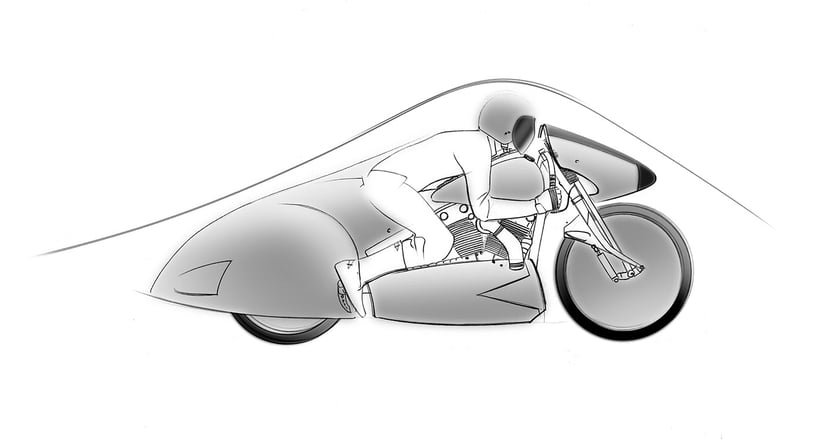 The idea of building the bike so it is ridden in a prone position came from a 1930s Brough Superior speed record machine seen at last year's Salon Privé in London, although the basis of the B-Rocket was a standard Harley-Davidson FXS Softail Blackline cruiser.
Shaw's in-house fabricator, Dave Rollison, crafted the steel, jet-like bodywork entirely by hand, while design and build genius Neil Sefton carefully pieced everything together to create the beautifully finished product.
Precision-engineered projectile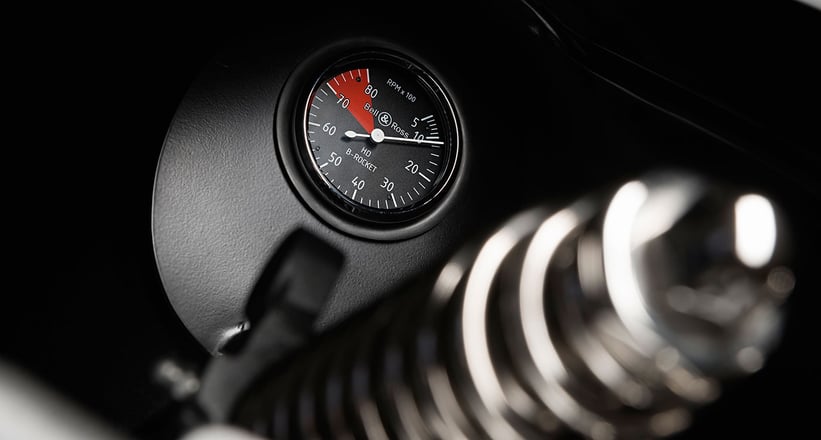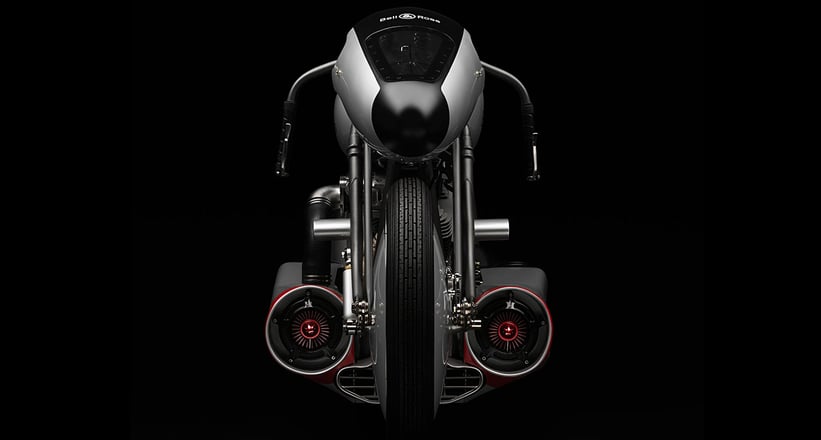 The tail piece is made from 30 separate sections of steel with Plexiglass lowers covering the chain, rear brake and solid wheel covers. Hand-made brass grilles help to cool the 10-inch brake discs, while the front end of the bike features a pair of small, adjustable 'wings' mounted on the girder forks to optimise airflow.
To coincide with the bike's unveiling, Bell & Ross has launched two 'B-Rocket' watches - the 46mm BR01 B-Rocket chronograph and the 42mm BR03 B-Rocket with large date and power reserve indication. Prices start at around 4,500 euros.
Photos: Bell & Ross