Breitling for Bentley GMT Light Body B04
The 11-year partnership between Swiss watch manufacturer Breitling and British car-maker Bentley will this year focus on lightweight construction. Some would argue that while Bentley's machines are fast and luxurious, they are far from lightweight – however, the V8-engined Continental GT surely played a part in inspiring Breitling to follow the lightened theme. Although its exact weight hasn't yet been revealed, the Light Body B04 makes some heavyweight design statements: a broad bezel with knurled, radiator-grille-like motif; ergonomically streamlined pushpieces; a black rubber strap; and asymmetrical lugs. Timezone hoppers will appreciate its ability to adjust the hour hand in one-hour increments without affecting the minute hand. The dial, now bearing an openworked circular pattern, reveals glimpses of Breitling's in-house chronograph movement, the B04.
Chopard Grand Prix de Monaco Historique Power Control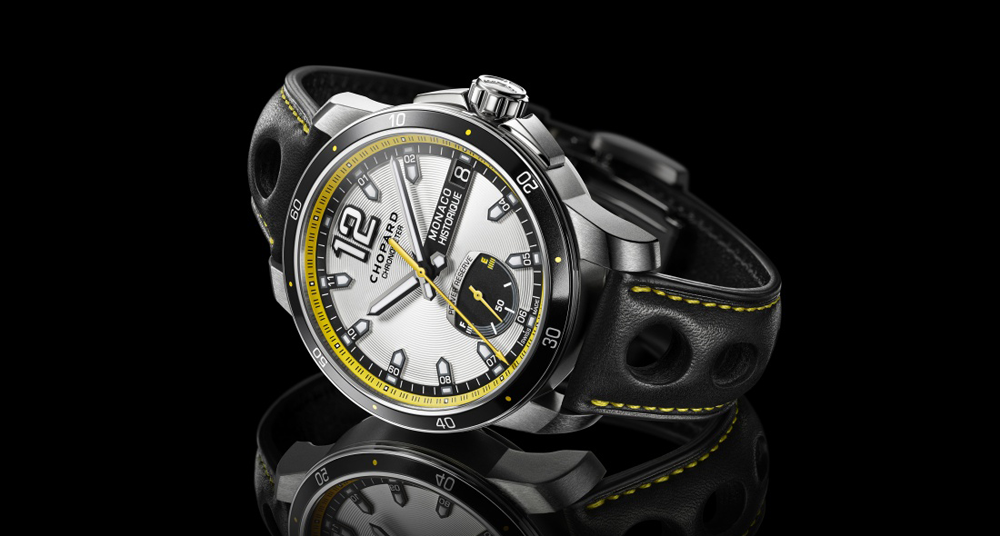 Anyone who has kept up with Chopard's recent offerings will surely be familiar with the Swiss watchmaker's Mille Miglia collection. The three latest additions celebrate the Monaco Historic GP, an idea from company co-President Karl-Friedrich Scheufele, himself a keen competition driver and classic car collector. Our favourite feature is the power reserve indicator, which sees a fuel-gauge-style needle touch 'empty' when in need of a recharge.
Hublot Big Bang Unico FIFA World Cup Official Watch
If there were a world championship for the longest watch name, Hublot would surely have it sewn up. With Hublot the official time-keeper of the forthcoming World Cup in Brazil, the Geneva-based watchmaker has launched the accompanying timepiece – which not only boasts a 9-word name, but also a new complication that sees the traditional dial relegated to an inset position at 6 o'clock. For football fans, the match time is of a higher priority; hence the main focus is a display that has the minute and second hands sweeping through a circular arc of 45 minutes (one half of a football match, of course), with an additional 15 minutes for extra time. The push-button at 2 o'clock differentiates between the match period (shown on the display window at 12 o'clock): whether first half, half-time, second half or full-time.
Longines Column-Wheel Single Push-Piece Chronograph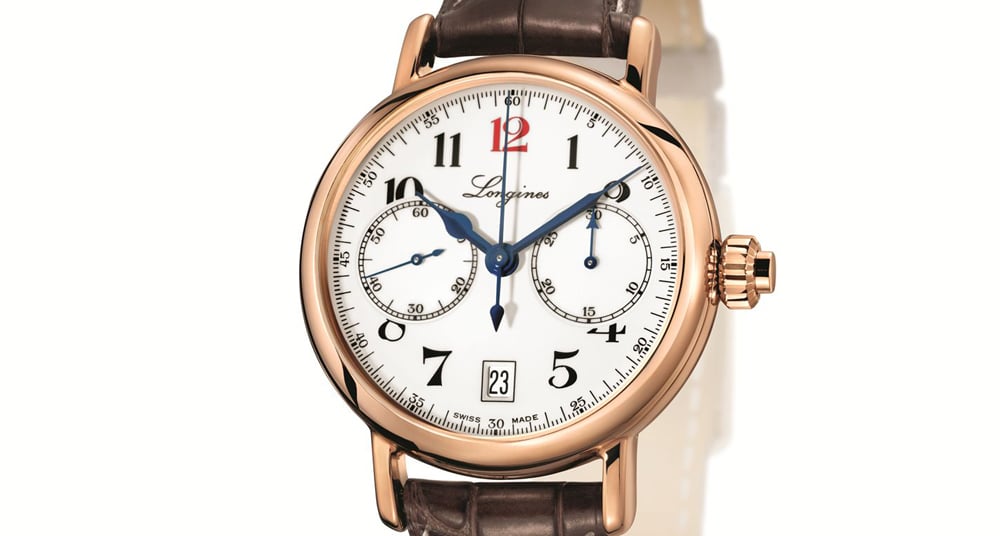 Last year, Longines celebrated its 180th anniversary. This year sees the Swiss manufacturer pay tribute to its classic chronograph wristwatches, first seen in 1913. As with its ancestors, the Column-Wheel Single Push-Piece Chronograph is equipped, as the name suggests, with a sole push-piece to control all functions. Ingeniously simple and highly elegant, it is available in three versions: one rose gold, and two steel models with seperate design themes.
Tudor Heritage Ranger
In addition to a dress watch and a diver's watch, Tudor has now launched an interpretation of a vintage watch – the Heritage Ranger. The first Tudor Ranger came to market in 1967 and, just like its classic counterpart, the new Heritage model is inspired by the sporting military watches of the 1960s and 1970s. The hour markers and hands have luminous green highlights, thanks to the attention to detail demanded by Tudor CEO Philippe Peverelli. The timepiece will be on sale from July, with prices ranging from 2,290 to 2,380 euros. We can say with confidence that the Heritage Ranger offers the best value for money of any new product shown so far.
Dietrich 1969 OTC-A01
Very few watch designers manage to step out from behind the shadow of the conglomerates for which they work. However, designer (and Ferrari enthusiast) Emmanuel Dietrich has done just that. Under the name Dietrich 1969, the Frenchman – who is credited with several well-known watch models – has presented his first independent timepiece: the OTC-A01. Behind the cryptic name, which apparently stands for 'Organic Time Companion', you'll find a modern watch that looks to have been taken from a car dashboard in the year 2020. You'll be charged 1,250 euros for the privilege of this foresight.