Barn-finds return home: Bonhams' Aston Martin sale at Newport Pagnell
With a sale grossing more than GBP 10 million and 100 per cent of lots sold, Bonhams is no doubt toasting yet another successful marque auction at Aston Martin Works. Here we look at some of the 'barn-finds', now an important part of the annual sale.
---
1958 Aston Martin DB Mk III - Sold for GBP 57,500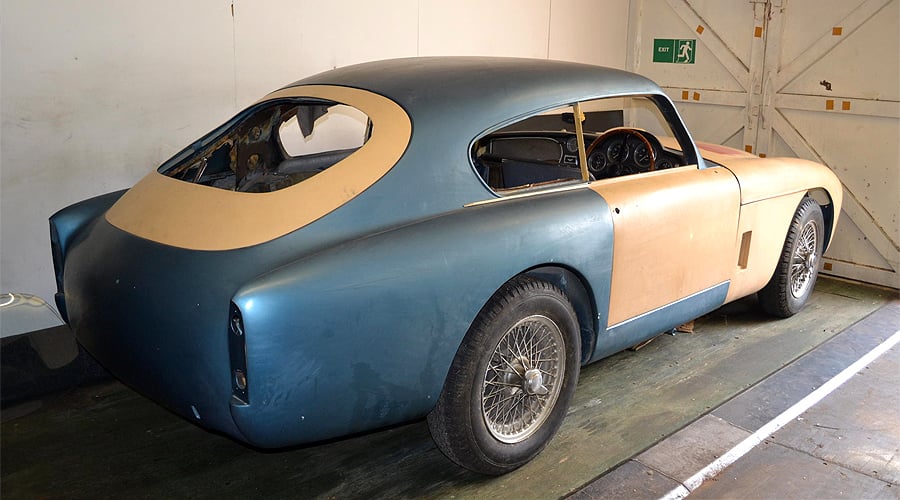 Still wearing the remains of its original 'Elusive Blue' paintwork, this Mk III could be considered a 'barn-find' twice over. The former keeper originally acquired it after it had been laid up in a chicken shed for some time, the result of collision damage. It's now been out of commission for at least 15 years; its new owner forked out GBP 57,500 for the opportunity to gently coax it back to life.

1964 Aston Martin DB5 - Sold for GBP 320,700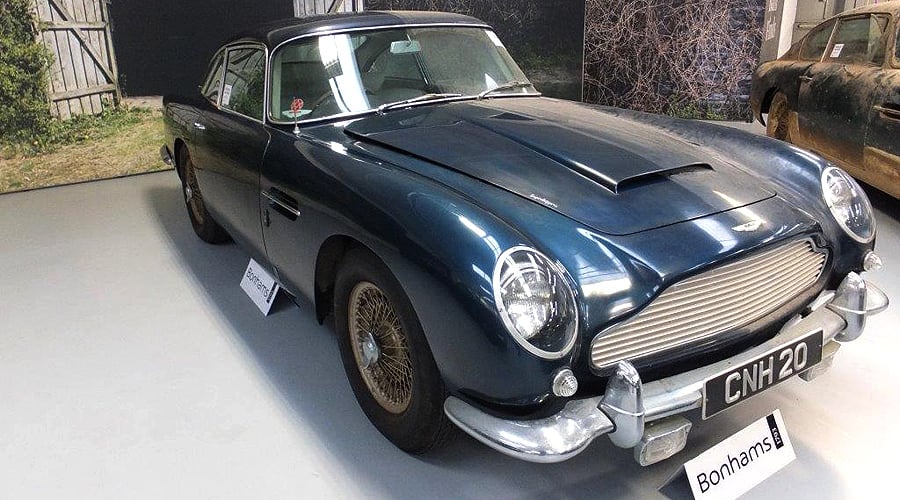 Having only been in action for a third of its 48 years, this tired-looking DB5 was apparently "packed sardine-like with the owner's collection of other cars". It can now look forward to a new lease of life, costing its new owner more than GBP 320,000 as the hammer dropped and the keys were passed on.

1966 Aston Martin DB6 Vantage - Sold for GBP 107,900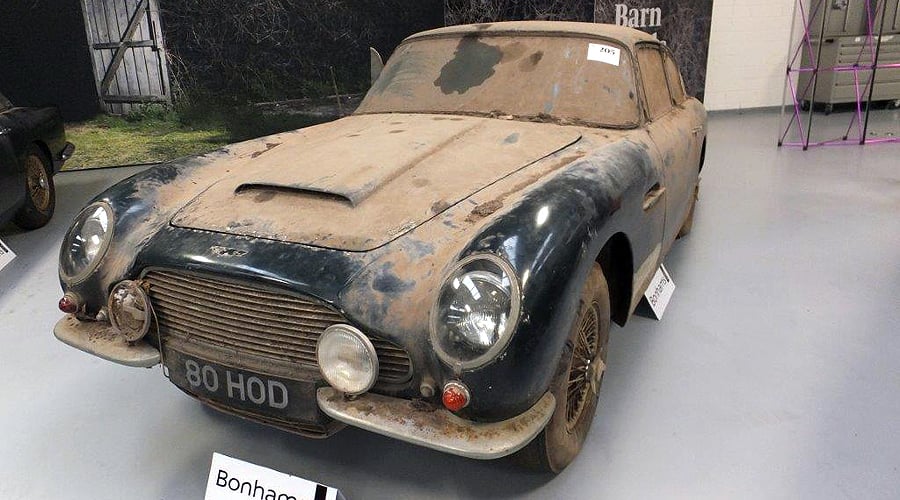 Its previous owner made a failed attempt to restore this Vantage-spec DB6 back in the 80s; now the new owner has the opportunity to complete the task, having paid GBP 107,900 for the privilege.

1969 Aston Martin DBS - Sold for GBP 21,275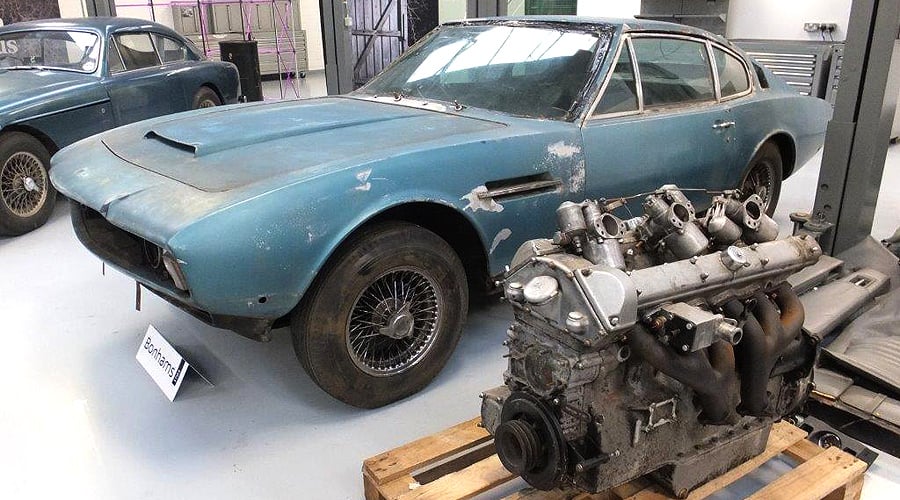 Off the road since the mid-80s, this 6-cylinder DBS doesn't wear its Williams Towns' lines quite as well as it used to. But with its new owner having already invested GBP 21,275 in buying the car and its accompanying original engine, it might be back on the roads soon.

Photos: Bonhams