BMW Racing Machines in Las Vegas
Four unique BMW racing motorcycles are to be sold by Bonhams in January. Each of the quartet – all 1950s machines – would seem a perfect entrant to the recently revived 'Mint 400' desert race, made famous by the 1970s book 'Fear and Loathing in Las Vegas'.
John Surtees remains the only man ever to attain World Champion status on both two and four wheels; so, when he notes that the headline lot of Bonhams' auction "rightly deserves a place as being one of the all-time greats of motorcycle Grand Prix racing", we're inclined to believe him. The subject he talks of has a 1939 RS 255 Kompressor (supercharged) engine, which is mounted in an authentic 1951 frame – a common practice with factory racing machines of a similar era, Bonhams assures us. Surtees describes the power delivery (he owns one of the same model year) as "very deceptive... this is a real racing machine."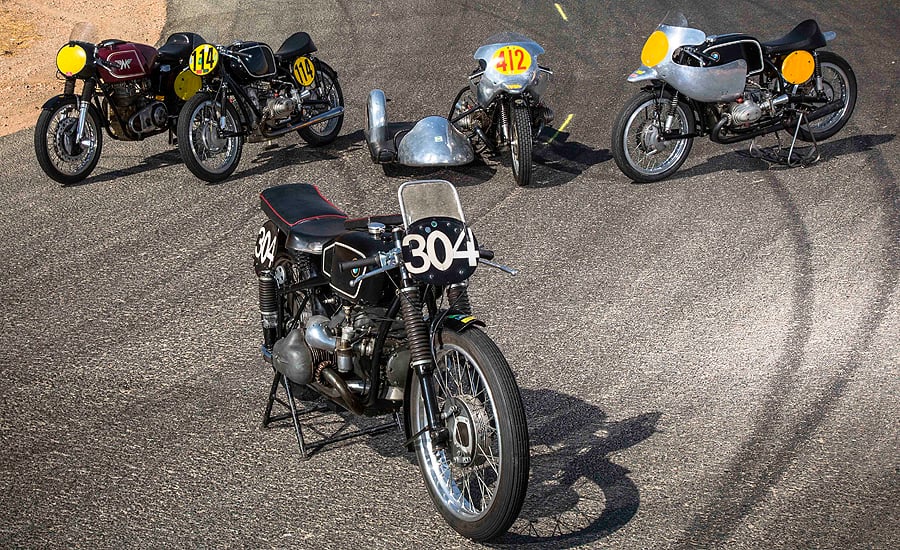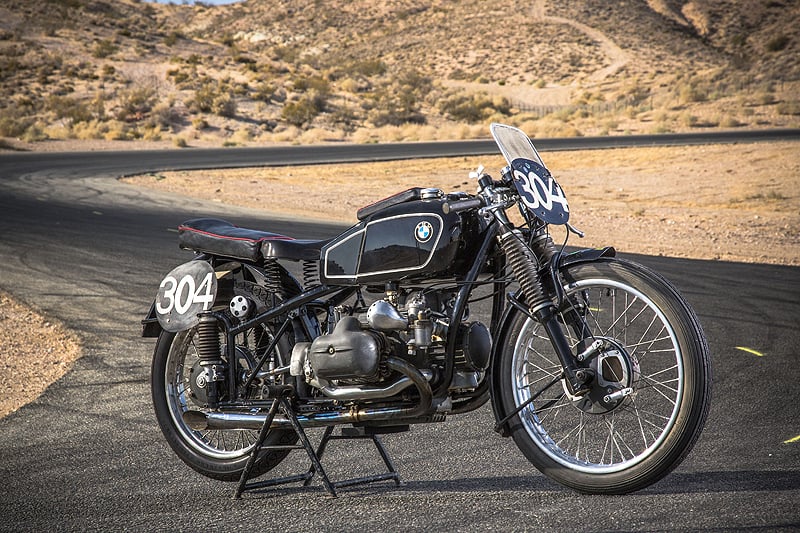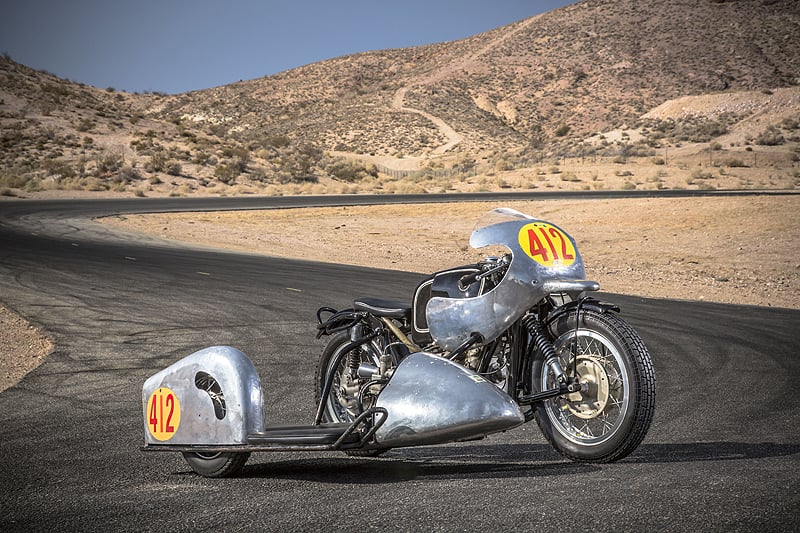 The motorcycle is accompanied by a trio of 1950s descendants: two 1954 RS 254s (one with a sidecar), and a 1956 RS 256. Significant interest is expected and, indeed, it was Bonhams which sold a very rare, factory prepared 1939 BMW RS R51 for $130,200 in 2010.

Photos: Bonhams