Auto Reverse - the dark side of the automobile
The Porsche 911 is an icon of car design – but would you recognise it from underneath? Artists Kay Michalak and Sven Völker have taken a peek at the underbellies of famous cars and discovered a dark world – a world that hasn't been tackled by designers to this day...
Dive into the underworld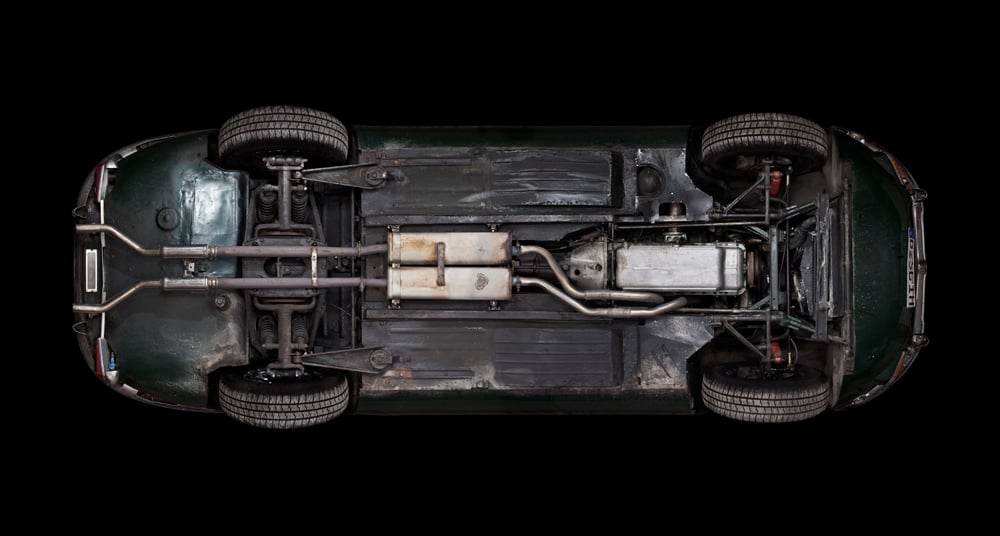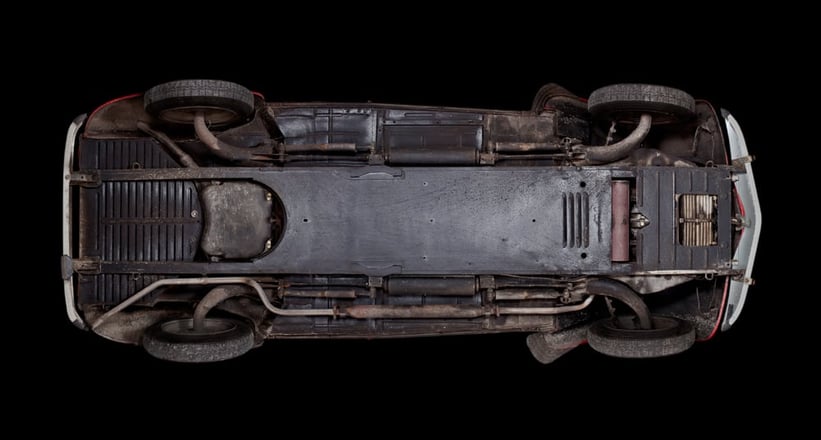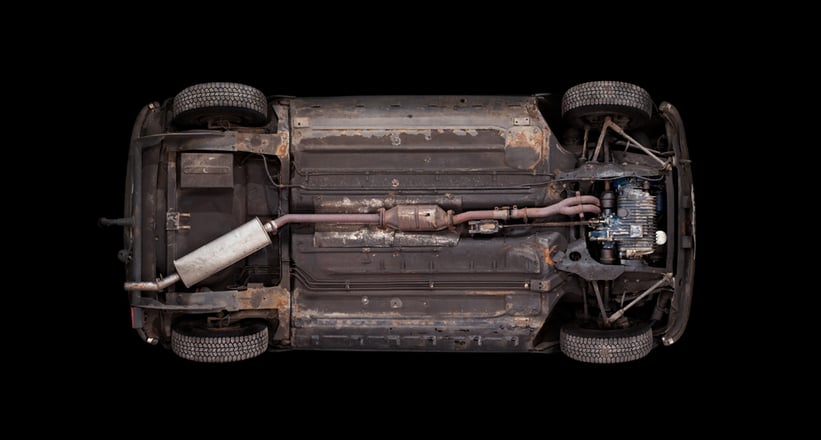 The design of an automobile is crucial to its success. All great car icons of motoring history are easy to recognise - manufacturers spend millions on employing large design teams, who strive to give the car a unique visual character. Contrary to most everyday products, the car hasn't been completely subjected to the design diktat, because roughly a quarter of its surface has been completely ignored by designers. "For most of us the underbody of a car is an unknown place," say the artists Kay Michalak and Sven Völker, who have paid tribute to the underbody with their series of photographs 'Auto Reverse'.
Out of sight, out of mind?
Kay Michalak and Sven Völker are now exploring these unknown and dark landscapes, usually only seen by mechanics, with their images. The contrast between the polished car bodies of the portrayed icons and their underside is most surprising, and the variety of the underbody designs seems to be larger than you might expect. It is also interesting that a car as beautiful as the Porsche 911 hasn't got an equally pretty underbody. Out of sight, out of mind indeed.
The art book 'Auto Reverse' by Kay Michalak and Sven Völker has been published as a limited edition (200 copies) and is available at svenvoelker.com.