The 'Vallelunga' Watch by Autodromo
The latest in watchmakers naming timepieces after circuits (Rolex 'Daytona', Heuer 'Monaco', etc.) is new manufacturer Autodromo, which has produced a model carrying the name of the famous Roman circuit.
As it's an Italian track (Vallelunga is just 52km north of the capital), it's as stylish as they come, mixing motor racing symbolism (the rev-counter and its red-painted upper eighth segment) with a modern look that could have come from Alessi.
In other words, it's not totally 'retro' – a pleasant change, we think.
Available with either a black or white face, and also as a chronograph, the 42mm-diameter quartz watch comes with a black strap and is reasonably priced at 465 euros for the classic, one-dial model and 550 euros for the chronograph. Both models carry a date marker.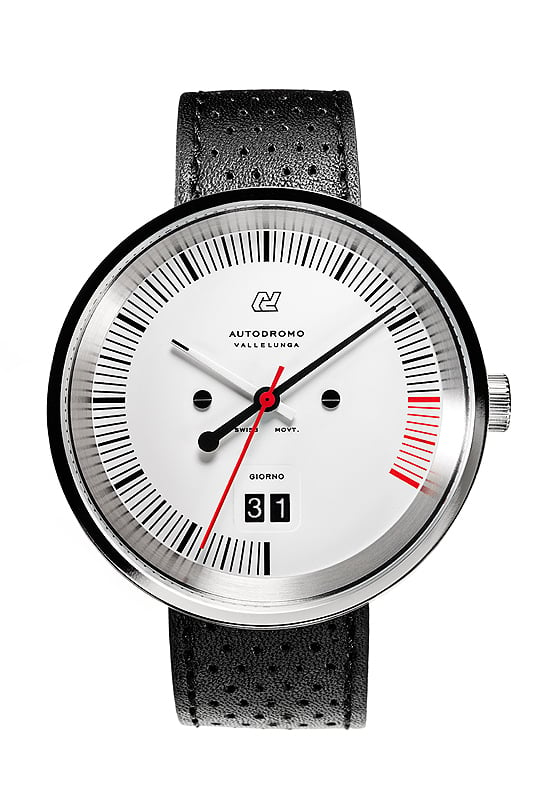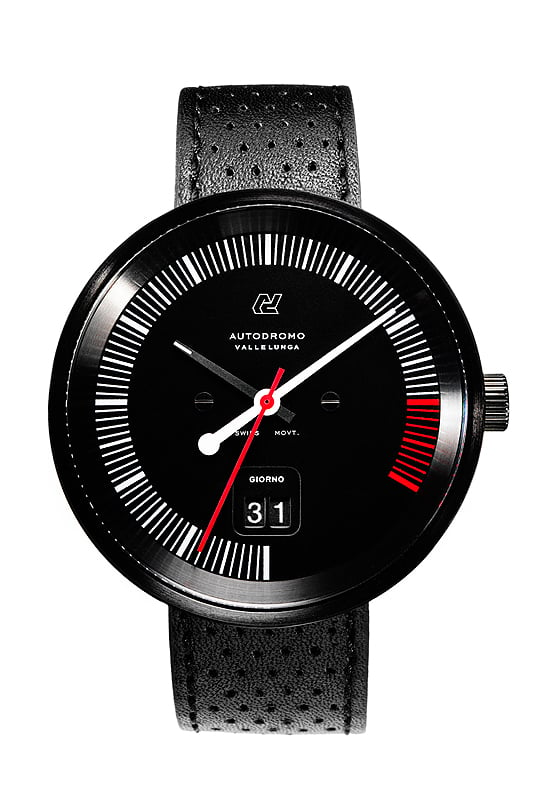 Photos: Officine Autodromo